Get Ready For TORCon 2021!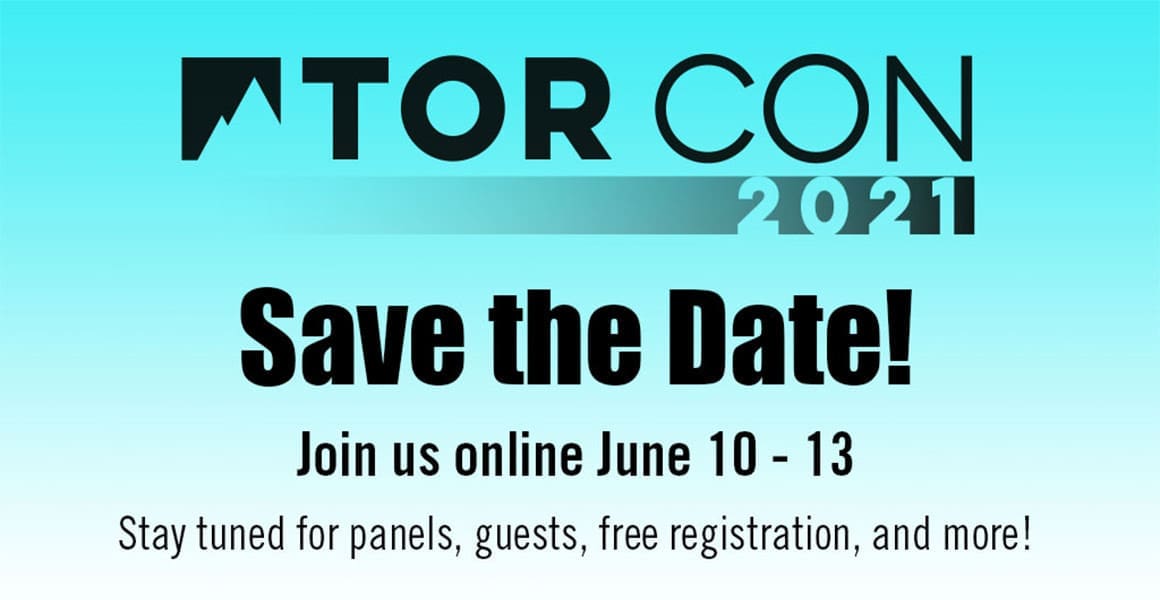 Want to stay at home and still rub elbows with your favorite authors from TOR? You got it! TOR has announced it's second annual virtual convention! It will last four days, June 10-13 and the panels will be amazing! With three panels scheduled each day there will be enough time to tune in and still get laundry done!
Thursday night starts the program out at 7pm with best selling author and screenwriter Gillian Flynn and award winning novelist Catriona Ward in conversation co-hosted by Den of Geek.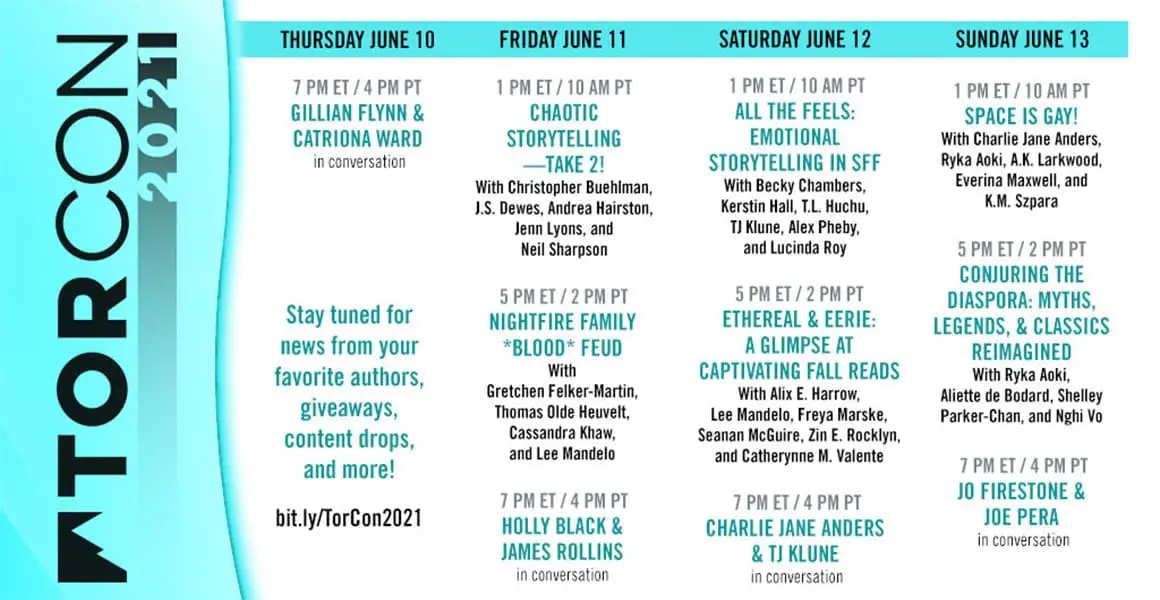 Friday's topics include "Chaotic Storytelling" that has authors working together to spin a story on demand. "Nightfire Family 'Blood' Feud" will have panelists going head to head in a game show with a horror twist. With panelists such as authors Neil Sharpson, author of "When the Sparrow Falls" and James Rollins best selling author of the Sigma series and "Altar of Eden" it should make for a fun time!
Saturday will have panels "All the Feels: Emotional Storytelling in SFF" and "Ethereal & Eerie: a Glimpse at Captivating Fall Reads" with such amazing writers as best selling author of "House in the Cerulean Sea" and "The Extraordinaries" T.J. Klune and Freya Marske author of "A Marvelous Light"
Sunday's panels include "Space Is Gay!" which will discuss queer sci-fi and "Conjuring the Diaspora: Myths. Legends, & Classics Reimagined" with such diverse writers such as K.M Szpara author of "Docile," author and poet Rylea Aoki as well as Shelley Parker author of "She Who Became the Sun." .
Panels start at 1pm each day and have a second one at 5pm. Each night is wrapped up at 7pm with a conversation with two of the panelists. You can register online by searching TORCon 2021.
To register, click right here!
About the Author
Latest Posts
After losing my job of 15 years almost a year ago I decided to pursue my dream of being a freelance writer. I have a few novels and many short stories tucked away while I write for the local paper as well as write books reviews with the occasional interview.
I am the proud Mom of three Pitbulls, a turtle, a snake and many mice. I prefer horror and mysteries but I also have a vast selection of history books. I also love Minions.?