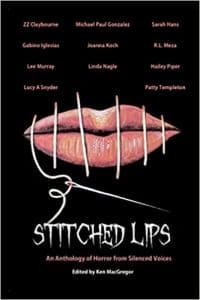 I want to talk a little about my dead wife. That's a good opener, right? Grabs your attention right out of the gate. Liz Dahl MacGregor and I were together for 21 years. Married for 17 of those. She was brilliant, funny, quick-witted, and sassy AF. She also had the biggest heart of almost anyone I've ever known. And she was tough. Liz fought hard for what she believed in. She went to law school with the goal of someday getting into politics and making some real positive change in the world. I bet she would have pulled it off, too. She was that kind of person.
I'll give you an example: we were hanging out in a park, by the river, a short walk from our house. Our kids were throwing rocks in the water and my older asked why there wasn't a playground in this park. Liz said, "You know what? That's an excellent question." She then went on to help organize a committee to petition the city to build one. She helped raise money for it, and was instrumental in ensuring that it was accessible to all sorts of children. That playground exists today because of my dead wife. A plaque dedicating it to her memory is prominently displayed next to it.
This is who she was. She would see a need that had to be filled, and she would do what it took to fill it. She knew hundreds of people, and she was constantly making connections. Someone would comment that they wanted to start a bakery; Liz would say, "Oh, hey. You should totally meet up with [name]. They are looking to back a small business, and the love donuts!" Then, the two people would meet, introduced by her, and within a year, we'd have a new bakery. It was kind of amazing.
When she died, we held three memorials for her: the first was small, close friends and family. We told stories about her, songs were sung, and a lot of tears were shed. That was where the mayor told me she was going to make sure they dedicated the playground to her. The second was her family's memorial. That was cathartic for them, and, to a lesser degree, myself. The third was held in a large public building (donated by the organization that ran it), catered (mostly donated as well), where a band played for free, and a lot of us got up to speak (and sing again). The hall was packed, with over 300 people in a cavernous space with no A/C in 90+ degree heat. This is how much she was loved.
(more…)