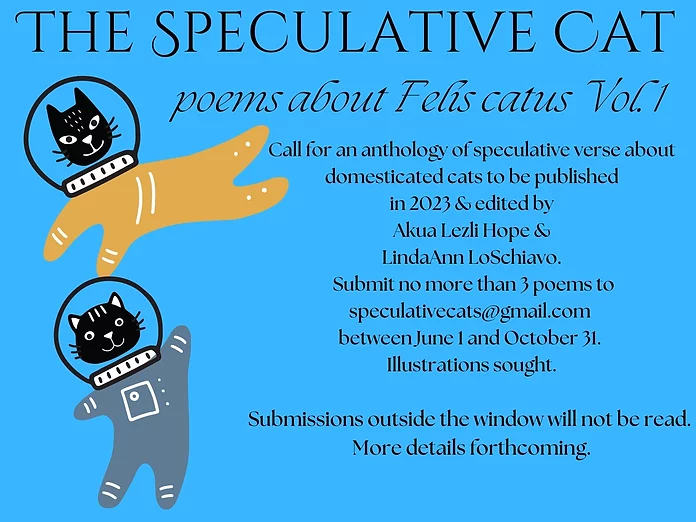 Deadline: October 31st, 2022
Payment: Contributor's Copy
Theme: Speculative Poetry About Cats
In 2021, 220 million owned and 480 million stray cats were estimated to be in the world. Cats were first domesticated in the ancient "Near East"  around 7500 BC, though it was long thought that cat domestication began in Africa, in ancient Egypt, where cats were venerated from around 3100 BC.
Speculative Cats is an anthology of speculative verse about the domesticated cat (Felis catus), edited by Akua Lezli Hope and LindaAnn LoSchiavo, to be published in 2023.