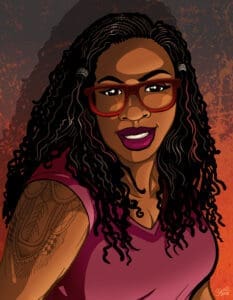 Selene – Welcome to the Horror Tree, and thanks for agreeing to an interview. First, tell us a bit about yourself, as there doesn't seem to be much out there on social media. How did you start writing? 
Zin – Hi, Horror Tree World! I'm Zin and I write pretty much everything within the Speculative Fiction realm with a dash of horror. I'm of Trinidadian descent which also influences my work. I began writing when I was a child, maybe six or seven, when all the books I loved didn't feature a child like me.
Selene – What about horror draws you, as an author? Your work seems to include elements of fantasy and magic realism, as well.