Fierce, Wild, and Fiery! Cultivating Inspiration for the Autumn 2023 Equinox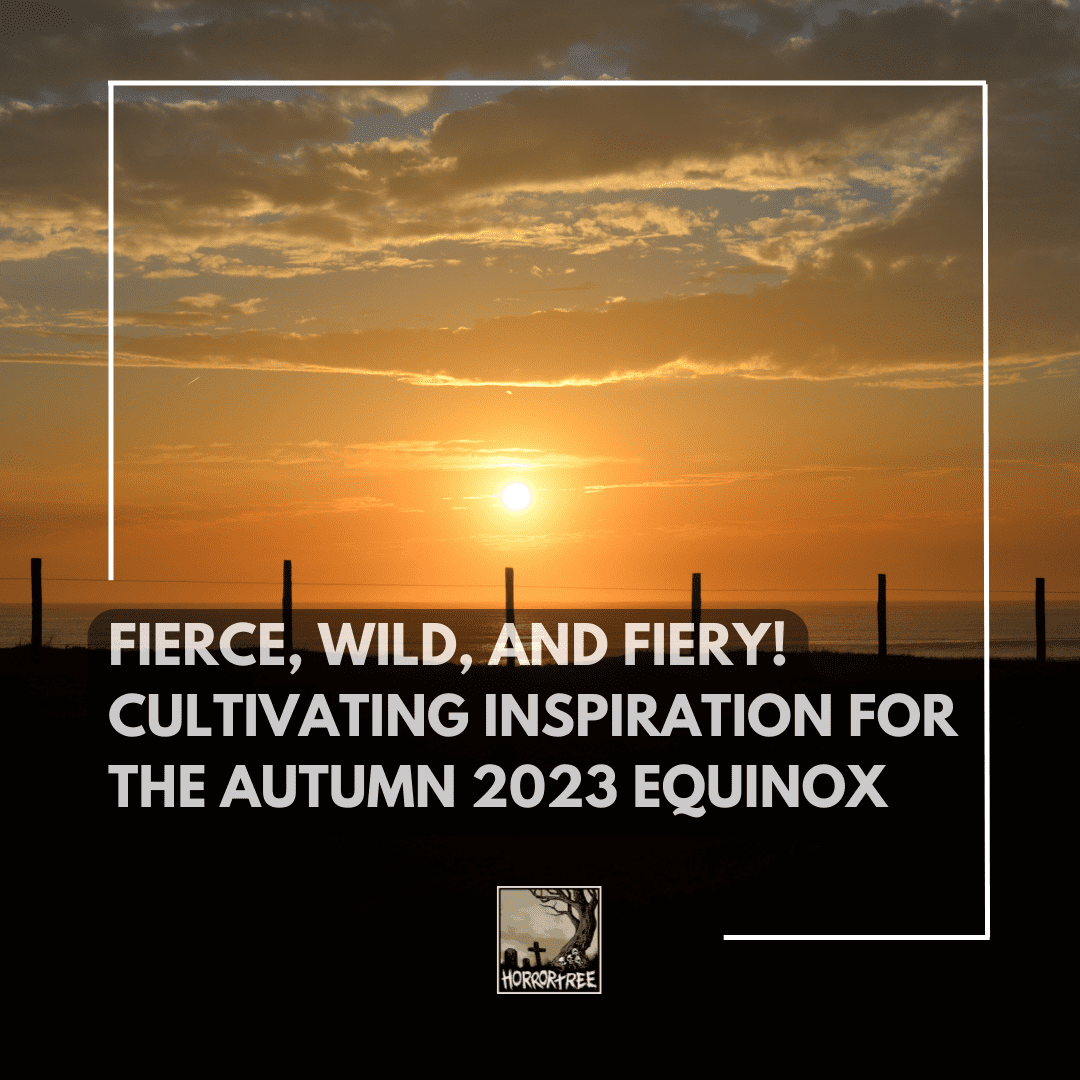 I'm predicting it will be a wild few months ahead. We've got the amazing "Ring of Fire" solar eclipse in October, so let's blaze into autumn with the same fierce and fiery energy!
Autumn Equinox (Mabon) September 23 (Spring Equinox in the Southern Hemisphere)
(My Autumn inspiration page is up on Pinterest: https://www.pinterest.com/AuthorWillowCroft/autumn-equinox-2023/)
Seasonal Symbolism: Embracing the Impossible, Goal Setting, Dreaming Big, Imagining Unlimited Possibilities, Solving Mysteries, Winding Forest Paths, Cave Exploration, Discovering Hidden Ruins, Unseen Worlds, Gateways, Portals, Animal Spirit Magic, Journeys of Discovery, Keeping a Journal, Reading or Watching Whodunit Mysteries, and Communicating with Plant/Tree Guardians such as Mushrooms, Apple Trees, Huckleberries, Maples, Ginger, Cayenne Pepper, Garlic, Mustard Seed, and Cumin.
Writing Prompt: What could your characters unearth while raking leaves or putting their garden to rest for the colder months? Is it a benign elemental or is it a wrathful one? What if they were lured into a cave by a mysterious chanting? What horrors would they face as they descended deeper and deeper into the earth? Alternatively, what if they awoke to a world set ablaze? How would they navigate their own survival?
Being Fiery and Fierce in the Fall Season
It's not just your creativity altar that should be blazing with autumn colours—it's yourself. Forget about any fashion trends; the season is calling for tattered fabrics in brilliant oranges, fiery reds, and yellows so bright that they outshine everything around you. You've been through the wars these past few years, and your clothing can reflect that, but in the most fabulous way possible. Gather up all those remnants and twist them together into makeshift (and gender-fluid) skirts and blouses. Stick twigs and leaves in your hair, as if you just emerged from the world of the fae. (And, for some of you, perhaps you did.)
If you want to bring more wildness and fierceness to your creative endeavors, fabric in animal prints like tiger stripes or leopard spots are perfect for covering your altar. Cruelty-free faux fur can also be a good option and it makes a cozy nest for your gathered twigs, acorns, autumn leaves, and even clods of dirt. (I'd advise collecting fallen objects only, rather than taking them from live trees and plants.)
Preferably, an autumn altar should have items that are more transitory, decaying with the close of the summer season. Those shriveled mushrooms that you got from the farmer's market and forgot about in the cabinet? They'll  be a nice accent to your altar and they can be returned to the earth in a symbolic clearing-out ritual once the autumn season passes. Perhaps you might be tempted to care for your own mushroom farm!
Pick out some peppery or savory herbs and spices to simmer on the stove. Branch out from the typical autumn picks (cloves, nutmeg, allspice, cinnamon) with Thai basil or other, more spicy varieties of basil; as well as cumin, garlic, and roasted peppers. This will warm the air as well as inflame your creative spirit.
Embark on a culinary adventure. Look up recipes from around the world…the spicier the better! If you can't handle the heat, include ingredients in red, orange, and yellow hues. Brew up big batches of soup for your rambling fall hikes, or even while curling up in front of a fireplace with a deliciously spooky tale.
Reflect on activities that could fan your appetite for adventures. Is there a cave system nearby you've always wanted to explore (with an experienced guide, of course)? Do volcanic landscapes intrigue you? Have you perhaps put off pursuing a dream career, or is there a class you've always wanted to take at the local community college? Perhaps there are places where you could learn how to hang glide or fly a plane—maybe even become a volunteer firefighter. After all, you may need those skills when you set the world ablaze!
Lastly, you could pour all the untrammeled energy into a cause that fights to protect animals. There's a wide array of volunteer opportunities to defend our nonhuman animal friends—from working from home to setting sail with an organization like the Sea Shepherd Conservation society. You can also advocate for wildlife in your local area.
And if you're in the path of the "Ring of Fire" solar eclipse, the stellar scorcher of a show takes place on October 14.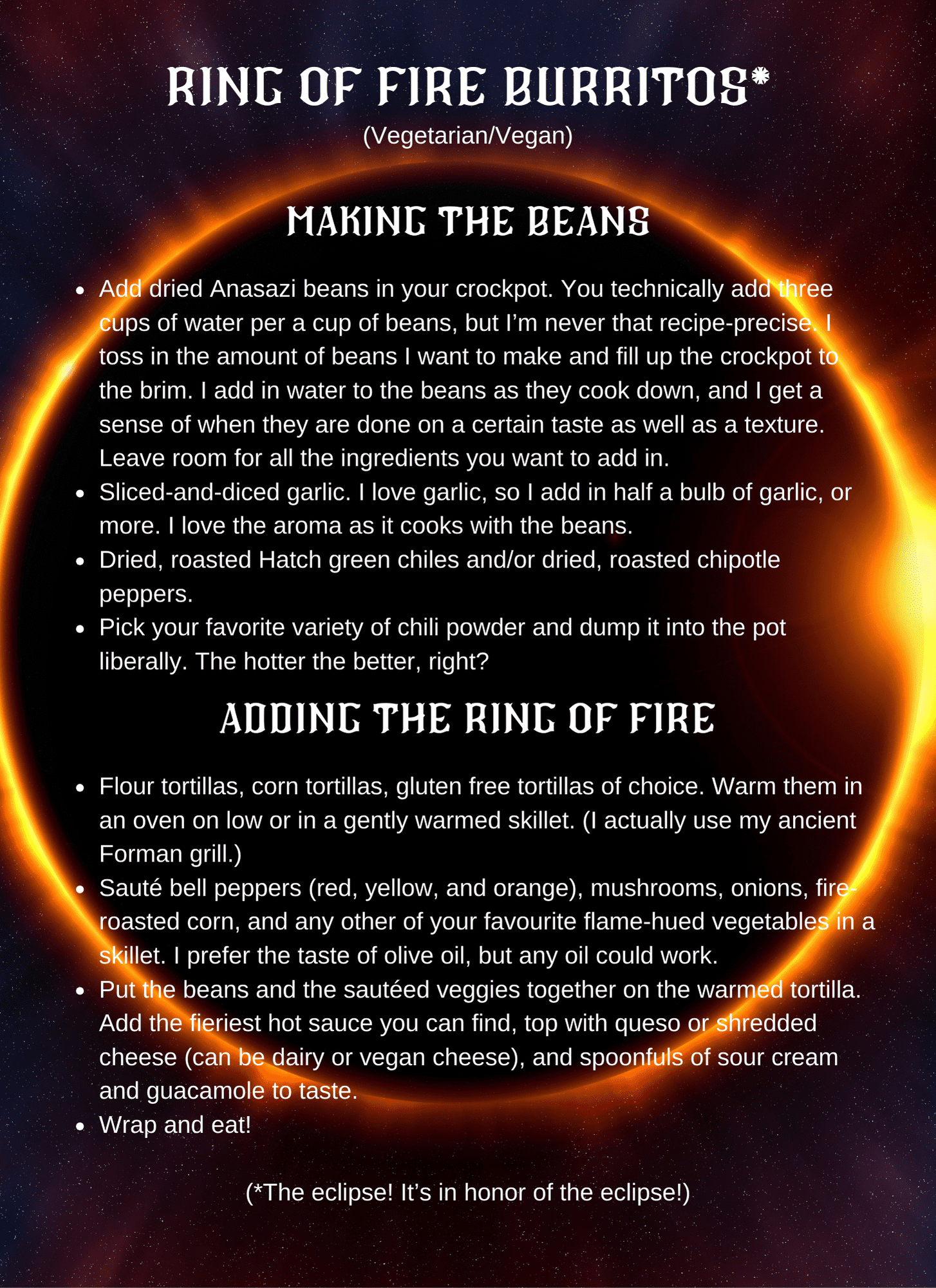 About the Author
Latest Posts