Taking Submissions: Diet Milk Magazine In The Bleak Midwinter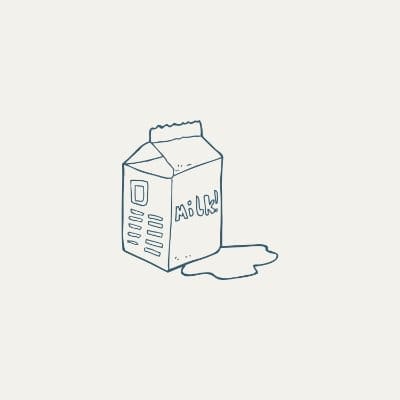 Submission Window: October 1st – 31st, 2023
Payment: Microfiction: $3 per piece, Flash Fiction $5 per piece
Theme: Gothic stories
From October 1st – 31st, Diet Milk Magazine will be accepting micro and flash fiction for its December series, IN THE BLEAK MIDWINTER. Twenty-five works will be chosen to be posted from December 1st through Christmas to our website and boosted on twitter.
At the end of the month, all pieces will be compiled into an easy-to-read .PDF and made available for free (though donations are appreciated!) on our issues shop.
GENERAL GUIDELINES:
All submissions must fall under the Gothic umbrella, but aren't required to be a specific genre
No reprints or multiple submissions
Simultaneous submissions permitted, though we ask to be informed promptly if your work is accepted elsewhere!
Submissions should be .doc, .docx, or .pdf format
If you receive a rejection, you may submit again (with new work) immediately
'In The Bleak Midwinter' is diet milk magazine's annual micro/flash fiction call, which runs from Oct 1—31st. Twenty-five pieces will be selected and posted daily from December 1st through Christmas. Think of it like a eerie advent calendar.
These pieces, posted to a dedicated blog on our website, will be compiled in January into an easy-to-read digital volume. The volumes will be available to download for free on our shop, and the original postings left up for those who prefer that method of reading.
MICRO FICTION: up to 3 pieces, no more than 350 words in length each, in .doc, .docx, or .pdf format
FLASH FICTION: up to 3 pieces, between 351—1000 words in length each, in .doc, .docx, or .pdf format
If you wish to submit a mix of micro and flash, that's perfectly fine! But we still ask that you submit no more than 3 pieces at a time.
MICRO FICTION: $3 per piece
FLASH FICTION: $5 per piece
All payments made via PayPal
Please allow up to three weeks for a response. Should the wait time increase, a public announcement will be made, but our team will do its best to keep turnaround brief.
Upon rejection, you may submit again immediately. These should be pieces we haven't read or seen before. Please only resubmit an edited piece if it was specifically requested.
diet milk magazine asks for first serial rights, a contract for which will be provided after your acknowledgement of acceptance. Upon publication, all rights revert back to the creator. We kindly ask that if you publish the piece elsewhere in the future, you credit us as the original publisher.
Via: Diet Milk's DuoTrope.
About the Author
Latest Posts
Stuart Conover is a father, husband, published author, blogger, geek, entrepreneur, horror fanatic, and runs a few websites including Horror Tree!