REMAINS TO BE TOLD: An interview with Kiwi author Debbie Cowens

REMAINS TO BE TOLD: An interview with Kiwi author Debbie Cowens
In this unique interview series, we chat with the contributors of Kiwi horror anthology Remains to Be Told: Dark Tales of Aotearoa, edited by five-time Bram Stoker Award-winner Lee Murray (Clan Destine Press, 1 October). 
Today, we welcome award-winning author Debbie Cowens, whose Lovecraftian short story "The Reaper Beetle" appears in the anthology. 
Please tell us about your story, Debbie.  
My story "The Reaper's Beetle" was a hybrid of two separate story ideas. One was the horror version of an incident from my youth when a friend disappeared during the night on a school camp, and we found her out in the bush after she'd apparently sleep-walked of the cabin. The other was more focused on tensions that can arise when old school friends reunite, especially when the relationships haven't matured, and people's lives have gone in very different directions. The story also in some way reflects my aversion and discomfort with funerals. Ever since my father's funeral when I was younger, I've found them an anxiety-inducing blend of overwhelming, personal grief and a polite, formal ceremony.  
The story is also inspired by Lovecraft, his tradition of dangerous consequences befalling those who delve too deeply into the study of dark, ancient mythos, and the reaper beetle itself owes part of its creation to his story 'Winged Death' amongst others.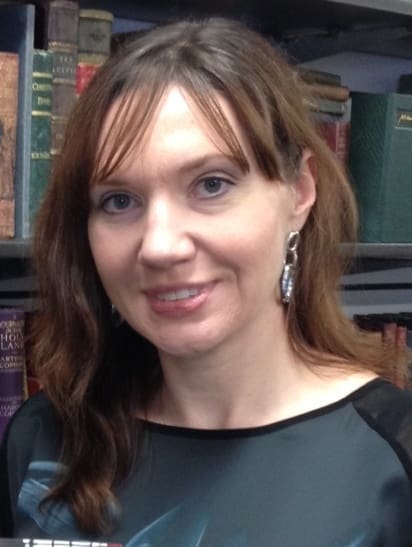 What, in your view, are the core elements of Aotearoa horror? What makes Kiwi horror unique?  
I think the core of a lot of kiwi gothic horror is the sense of isolation. New Zealand is a remote country from much of the rest of the world and even within it, you don't have to travel far from any city or town to find yourself alone in nature. I think there is also an element of dark humour in a lot of our horror. While a lot of our comedy shows like Wellington Paranormal and What we do in the Shadows blend horror elements with humour, there is darkly wry or twisted in lot of our horror stories.   
Would you care to share an excerpt? 
The drawer didn't hold papers or books or art supplies, but a large plastic-cased vivarium with a reaper beetle perched unmoving on a gnarled stump of wood, its scythe-claws piercing the dried bark. I stared at it, daring it to move, but it was completely motionless. I placed my palm on the vivarium lid, the shadow of my fingers falling across the beetle. It was alive. I was sure of it. 
It did not move, yet the chattering continued as I slid the drawer shut, turned off the light and retreated from the room with Tracey's journal. 
The sound followed me back to the lounge… 
What draws you to horror? 
I think I have often found writing horror a useful way of processing my fears and anxieties, and I'm of a nervous, cowardly disposition so that's pretty useful. However, I've always had a dark imagination. Even as a small child, my playing with dolls would involve sneaking some of my mother's wool out of her knitting basket and weaving a big web around the table legs to string them up and play giant spiders. 
Horror is affective, which means it is different for all of us. What book/author scared you most, and why? Which horror book do you wish you'd written? 
Stephen King is probably the author that has scared me the most. I think I read Pet Sematary first when I was probably about 11 and it terrified me. There are bits of IT that haunted my nightmares as well although I think I was a little older when I read then. He's a master of blending the personal with the macabre,, and creating horror scenes that are entirely unexpected yet so believable and visceral that they etch themselves into your brain like a memory.  
The Haunting of Hill House by Shirley Jackson is one of my favourite books that I would have loved to have written. It beautifully written and the slow building dread of the horror that the characters carry with them is as unsettling as the descriptions of the house itself. 
Name a Kiwi urban myth / folktale / historical event that needs to be a horror story. 
Kāpiti Island, near where I live has always appealed to me as a great setting for a horror story. It's steeped in myth and history from its full name Te Kāpiti Waewae (legs spread apart) coming from Kupe splitting Aotearoa into the North and South Island by standing on the ground and pushing his feet apart, to its time as a whaling village in the early nineteenth century, to the Battle of Waiorua where Te Rauparaha (rangitira /chief of Ngāti toa and creator of the famous Ka Mate haka) fought and killed attackers at night. While the island is a beautiful nature and bird sanctuary now, it still feels like there's something eerie and dangerous lurking beneath the lush bush and wildlife.  
Thanks for joining us, Debbie!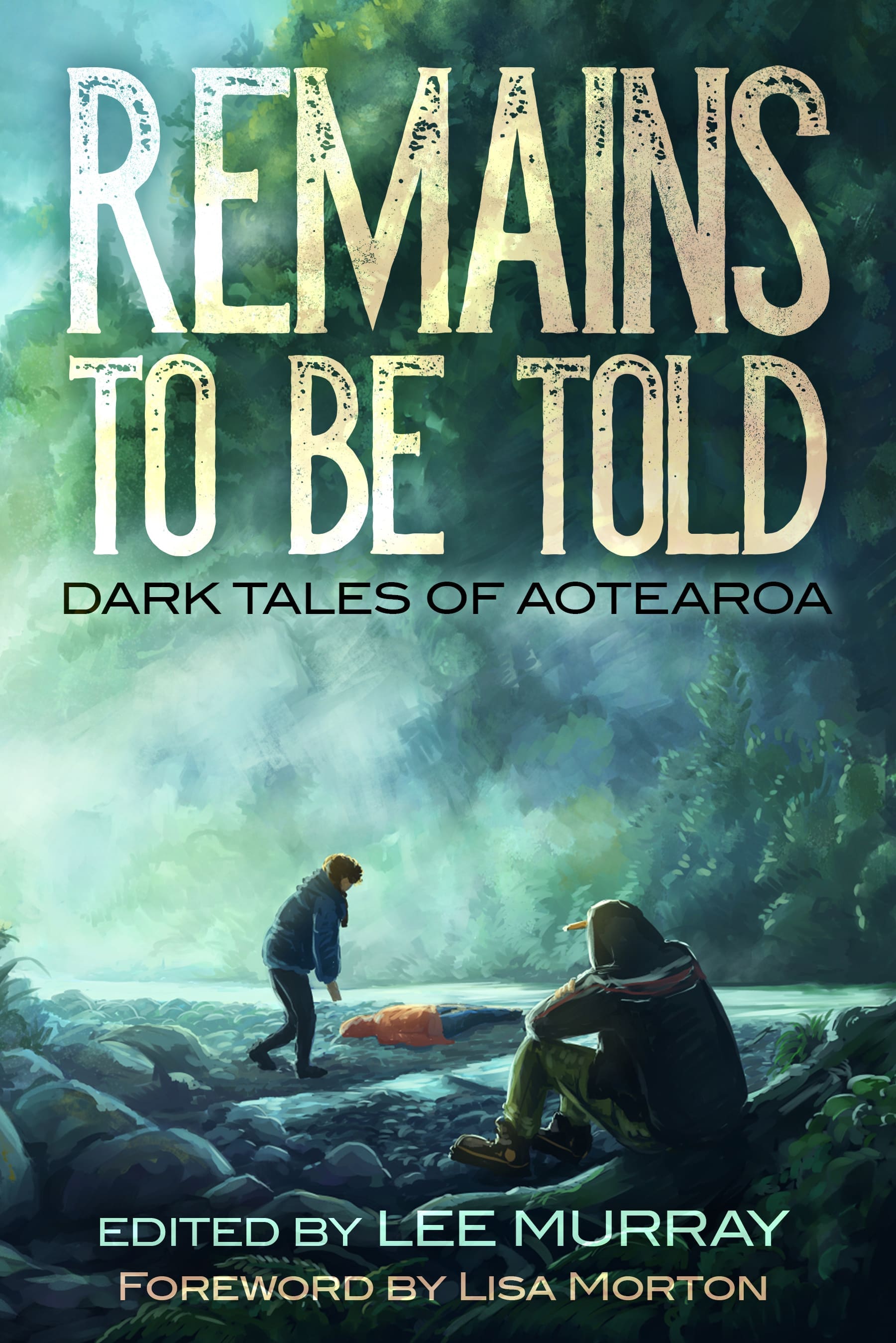 Featuring uncanny disturbances, death, and the dank breath of the native bush, Remains to be Told: Dark Tales of Aotearoa is an anthology of dark stories and poems mired in the shifting landscape of the long white cloud, and deeply imbued with the myth, culture, and character of Aotearoa-New Zealand. Laced with intrigue, suspense, horror, and even a touch of humour, and comprising a range of subgenres, the volume showcases some of the best homegrown and Kiwi-at-heart voices working in dark fiction today, including stories and poems by Neil Gaiman, Owen Marshall, Gina Cole, Tim Jones, Lee Murray, Dan Rabarts, Marty Young, Debbie Cowens, Paul Mannering, Tracie McBride, Kirsten McKenzie, Jacqui Greaves, Nikky Lee, William Cook, Bryce Stevens, Kathryn Burnett, Celine Murray, Denver Grenell, Del Gibson & Helena Claudia. Foreword by six-time Bram Stoker Award-winner, Lisa Morton.  
Remains to be Told: Dark Tales of Aotearoa is published by Clan Destine Press Australia with the kind support of Creative New Zealand. Original cover art by Sir Julius Vogel Award-winner, Emma Weakley. https://www.clandestinepress.net/products/remains-to-be-told 
Debbie Cowens is a teacher who lives on the Kāpiti coast. She wrote the comic mystery Murder and Matchmaking, co-authored the award-winning anthology Mansfield with Monsters, and her story "Caterpillars" won an AHWA Shadows Award. She lives with her husband, son, and cat, and she enjoys writing in the brief hours when neither teenager or feline are occupying her computer. 
About the Author
Latest Posts
The Horror Tree is a resource for horror authors which was created in 2011. The main goal when starting the site was to include all of the latest horror anthologies and publishers that are taking paying submissions. A resource useful for both new and experienced publishers alike looking for an outlet for their written material!