Epeolatry Book Review: Linghun by Ai Jiang


Disclosure:
Our reviews may contain affiliate links. If you purchase something through the links in this article we may receive a small commission or referral fee. This happens without any additional cost to you.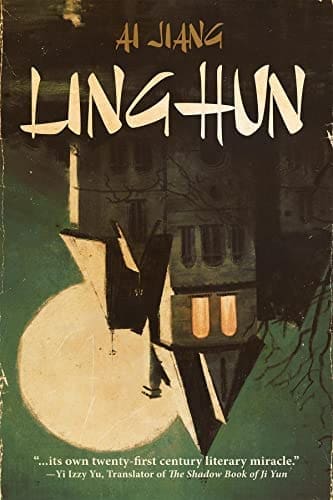 Title: Linghun
Editor: Ai Jiang
Genre: Gothic Ghost Story
Publisher: Dark Matter Ink
Release Date: 4th April, 2023
Synopsis: From acclaimed author Ai Jiang, follow Wenqi, Liam, and Mrs. to the mysterious town of HOME, a place where the dead live again as spirits, conjured by the grief-sick population that refuses to let go. This edition includes a foreword by Yi Izzy Yu, Translator of The Shadow Book of Ji Yun, the essay "A Ramble on Di Fu Ling & Death" by the author, and two bonus short stories from Jiang: "Yǒngshí" and "Teeter Totter."
Grief is all-consuming. It can rage on, take over lives, stall the living who fixate on the dead. And this is the mood into which Chinese-Canadian author Ai Jiang steps with her debut novella, set in a place called HOME. It's a town deliberately cut-off from the rest of the world, where there is fierce competition for one of the few homes that go on sale rarely, and where "lingerers" camp out on lawns and driveways while hoping to catch the favour of a homeowner. 
You see, these houses are special. HOME is an acronym; it stands for Homecoming of Missing Entities. It's a place where dead loved ones can be called back to this world, where you can interact with them and hug them and be with them just as when they were alive – as long as your memory of them remains strong. 
"This town worships the dead, but it has no respect for the living," we're told.
It's also where Wenqi's family moves in the hope of seeing her lost little brother again. Her mother is still consumed by grief a decade later, her father is too wrapped up in work, and Wenqi herself feels like a living ghost in the family. She also barely remembers her once-older brother, who was only six when he died. Across the road from Wenqi's new home lives Mrs., who is consumed by a lifetime of grief, desperately clinging to her husband's ashes, but is living in the only house in HOME that is not haunted. Moving from Mrs.'s lawn to Wenqi's lawn is Liam and his parents, lingerers who've been living on the street for years waiting for a house to become vacant. Liam is in HOME under duress; his parents want to see the daughter who was never born. Needless to say, Liam and Wenqi bond over their desire to leave.
Jiang's short tale sure packs a poetic and literary punch – unsurprising, really, given the kudos and nominations she's received as a prolific short story writer. Under the guise of a story of grief and longing and ghosts, Jiang crams in plenty of metaphor. Are the lingerers and the dangerous "auctions" that happen in HOME a critique on the housing crisis? Is there class commentary here among the generational trauma and resurrection? Is it all a treatise on living in the moment? (At one point in the story, she writes: "Goodbye. Hello. What's the difference to those suspended in time?") 
The truth is, Linghun is the story you personally need it to be at that moment. Jiang's words are deliberately chosen, delicate, lyrical. It's heavy with emotion and pain and loss and that drag of merely existing rather than living, of looking back rather than forward. It's a familiar feeling, certainly to me, and I was fully immersed in this world from the get-go. It veers to the gothic without ever touching the cliched; this is a ghost story like no other. It's a gentle ride for a "horror" – no big scares, no thrills, and chills – but its dark core is delicious.
In an accompanying essay at the end of the novella – you get this one essay and two extra short stories in the book – Jiang writes that one of the inspirations behind the story was the di fu ling. In Chinese beliefs, these are earthbound spirits, usually ghosts, who remain on Earth because they cannot let go, have unfinished matters, or are malicious spirits. Yet, she writes in "A Ramble on Di Fu Ling & Death": "The ghosts that remain in HOME, that appear in the houses, are not bound by their own thoughts, desires, or regrets, but by the living that keep them there – the living who are unable to let go of the dead…"
She then, interestingly, goes on to liken grief over death to the end that comes with immigration. I'm an expat, and this is something I'd never thought of. It makes total sense, though: "We are often unable to speak about the dead, but at the same time, unable to let them go. Perhaps it is only through talking about them, acknowledging death, that we may be able to truly move on. I feel the same way about immigration, how some of my relatives in North America are unable and unwilling to let go of their birth homes, even though the place they remember has likely changed drastically in the years they have been absent. We may not want to admit it, but I think immigration is the death of a part of us…"
In Jiang's world, grief is everything. It's longing, it's life, it's identity. 
"With this novella, I want to mourn the dead, the living, the mother tongue that has become my second language, the village that no longer exists in Shanghu, and my birthplace in Changle that has become a familiar stranger," writes Jiang. "Feelings, emotions, experiences, are all part of humanity's shared language, and in Linghun, that shared language is grief. Grief is a language that tears us apart, but it is also what brings us together. Remember, you are never alone."
An essential message.
I marked it down from a 5 due to some of the vagueness, some lack of clarity in the narrative, and the ending kind of just trailing off.
But all in all, this tale is just gorgeous. Pure and simple.


/5
About the Author
Latest Posts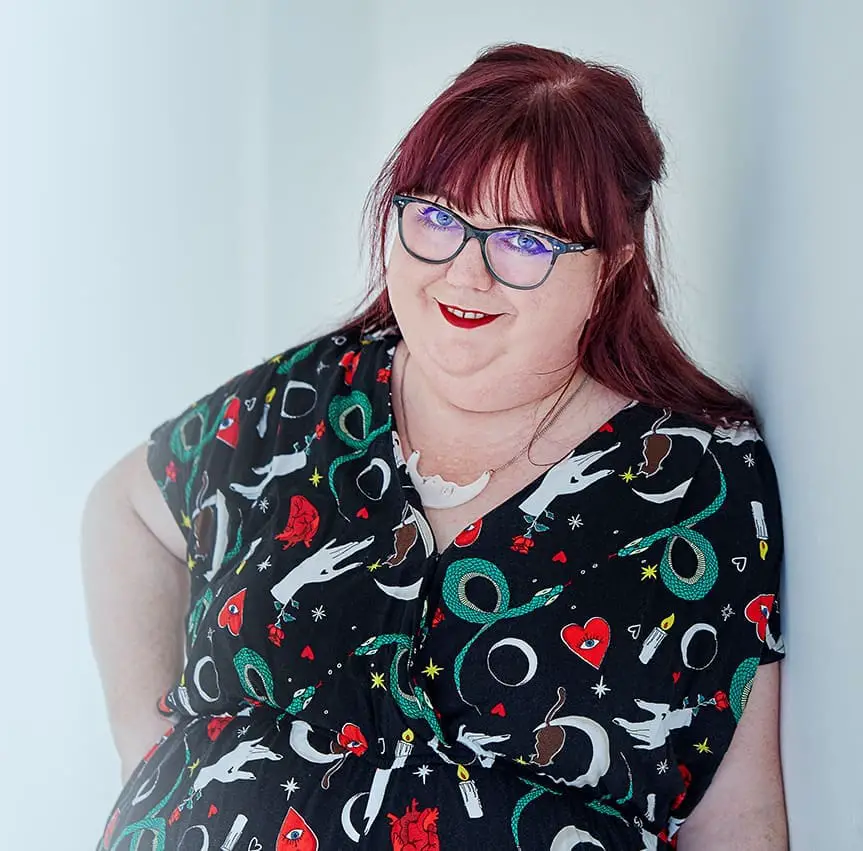 Lauren McMenemy wears many hats: Editor-in-Chief at Trembling With Fear for horrortree.com; PR and marketing for the British Fantasy Society; founder of the Society of Ink Slingers; curator of the Writing the Occult virtual events; writers hour host at London Writers Salon. With 25+ years as a professional writer across journalism, marketing, and communications, Lauren also works as a coach and mentor to writers looking to achieve goals, get accountability, or get support with their marketing efforts. She writes gothic and folk horror stories for her own amusement, and is currently working on a novel set in the world of the Victorian occult. You'll find Lauren haunting south London, where she lives with her Doctor Who-obsessed husband, the ghost of their aged black house rabbit, and the entity that lives in the walls.