Epeolatry Book Review: The Long Way Home by Richard Chizmar


Disclosure:
Our reviews may contain affiliate links. If you purchase something through the links in this article we may receive a small commission or referral fee. This happens without any additional cost to you.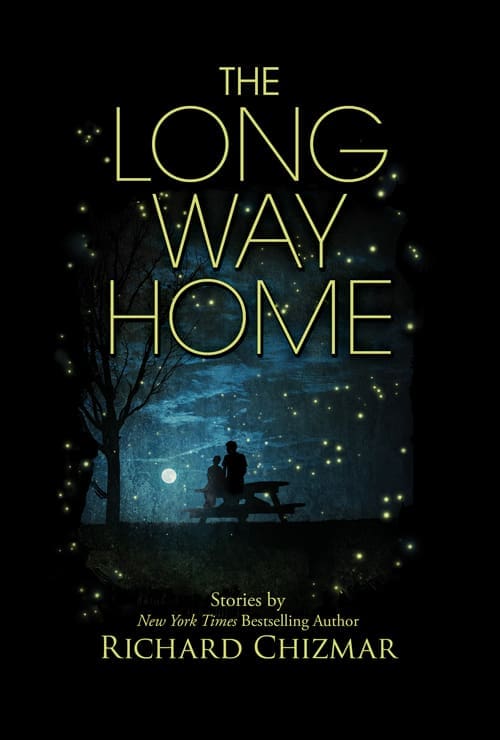 Title: The Long Way Home
By: Richard Chizmar
Publisher:  Cemetary Dance Publications
Genre: Horror
Release Date: Out of Print: August 1st, 2019, returning to print soon!
Synopsis: Gathered here for the first time ever are seventeen short stories, two essays, and a short script by award-winning and New York Times bestselling author, Richard Chizmar.
Eerie, suspenseful, poignant, the stories in The Long Way Home run the gamut from horror to suspense, crime to dark fantasy, mainstream to mystery. This brand new collection features more than 100,000 words of short fiction, as well as more than 5,000 words of autobiographical Story Notes.
Chizmar's previous short story collection, A Long December, was published in 2016 to starred reviews from Library Journal and Kirkus, and was included on numerous "Best Books of the Year" lists. Entertainment Weekly gave the book high praise: "Each tale is a magic trick, luring you toward the light while leading you down an ever-darkening path. There is hope mingled with horror, and that's Chizmar's secret power. His storytelling always beats with a huge, passionate heart."
Stephen King says he writes "terrific stories served with a very large slice of Disquiet Pie," and with The Long Way Home, Richard Chizmar has taken his evocative and compelling storytelling to an entirely new level.
It's no secret that Richard Chizmar is not only a well-known publisher (Cemetery Dance) and a successful editor of dark fiction, but also an excellent, talented author himself.
The present collection, which assembles eighteen stories plus two non-fictional pieces, provides further evidence of his great ability as a storyteller.
I shall focus briefly on the tales which, in my opinion, are the more accomplished.
"The Man Behind the Mask" is a vivid tale of graphic horror portraying a serial killer's cruel behavior, graced by a nasty twist in the tail. 
"Silent Night" is a perceptive, melancholic story depicting a man's solitude during a Christmas night.
In the superb "Mischief" – a story with a puzzling ending- a serial killer finally reveals some of his secrets. 
In the very sinister "Roses and Raindrops" the core of the tale is unmentionable stuff taking place in a secluded cottage in the woods.
"The Man in the Black Sweater" is a quick, unsettling mini-story. 
"The Association" is a disquieting piece about a dangerous Neighborhood Association taking care of a couple recently moved in the area.
The events which took place at Little Big Horn are revisited in the original, horrific "The Custer Files".
The collection ends with the titled story "The Long Way Home", the crude portrait of a junkie loser and his difficult relationship with his family.
I do wish the book would include yet more material because Chizmar is really a terrific storyteller.

/5
About the Author
Latest Posts
Mario Guslandi was born in Milan, Italy, where he currently lives. A long time fan of dark fiction (especially short stories)he's probably the only Italian who reviews horror and supernatural tales in English. Over the years his reviews have appeared in many genre sites such as Horrorworld, The British Fantasy Society, Hellnotes, Emerald City, SF Revu, Thirteen O' Clock, etc.