Disclosure:
Our reviews may contain affiliate links. If you purchase something through the links in this article we may receive a small commission or referral fee. This happens without any additional cost to you.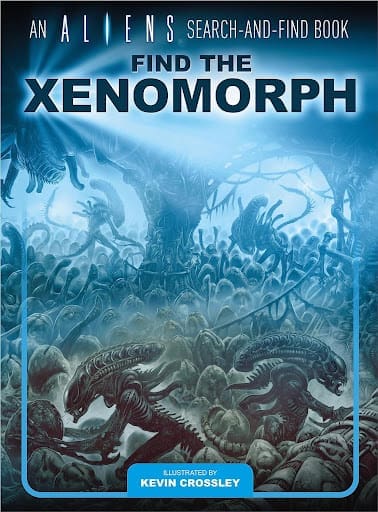 Title: An Aliens Search-and-Find Book: Find the Xenomorph
Illustrator: Kevin Crossley
Genre: Horror; Science Fiction; Fantasy; Fantasy & Sci Fiction Coloring Books for Grownups
Publisher: Titan Books
Release Date: November 14, 2023
Synopsis: Official Aliens search-and-find puzzle book, based on the movie, featuring a host of highly detailed full-colour illustrations by artist Kevin Crossley set in familiar film locations.

'Find The Xenomorph' is a gorgeous puzzle book that will entertain and terrify Alien fans of all ages. Fourteen original illustrations present our well-known characters in new and horrifying situations – from colonists hiding in egg chambers to marines hunting for facehuggers, this beautiful search-and-find book gives fans a new way to interact with the classic movies.