Trembling With Fear 5-14-23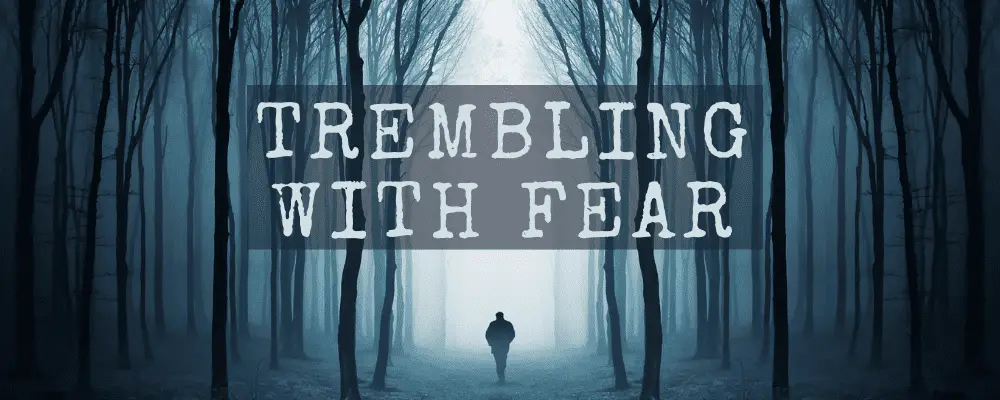 Hello, children of the dark. This week's edition is coming to you from a rather dated hotel somewhere in the west of England. Despite the broken ankle et al, I've been on a bit of a road trip this week with the other half. It was not a good idea to go on holiday right now, but it was also the best idea in the world. There's something about the English seaside when a storm comes rolling in…
We're out and about this week of all weeks because we had wanted to be at that marvellous festival of pop superstardom that is Eurovision, but thankfully we decided against trying our luck with tickets. Instead, we got as far away as we could, down in my husband's ancestral homelands. 'Tis wild and woolly in Cornwall at this time of year, and I love it. Partly because it reminds me of my own home, with the beachy vibes of South Australia, but also because it's so steeped in myth and folklore. Everywhere you turn, there could be a ghost or a pisky (what they call pixies in these parts), just waiting to change your life. 
There's also the marvellous Museum of Witchcraft and Magic in the tiny coastal village of Boscastle, which we visited today, the day I'm writing this. It was my second trip to the museum and I love this collection. It's highly recommended if you happen to be in this part of the world – though it takes a lot of travelling to get here, if you don't live very locally!
While you're on your way, or contemplating your route, take a look at our trembling offerings for this week. In our short story, Paul R. Panossian stares into the watery darkness. This is followed by three delicious quick bites:
R.A. Goli

is playing in the wrong place at the wrong time,

Victoria Huntley

finds more than she should among shadows, and

Alan Moskowitz

deals with an unwelcome garden visitor.
And a few reminders before I let you go: 
We love a drabble. Please send them to us! 

We also love three drabbles, connected by some form of thread. We call these Unholy Trinities, and our specials editor Shalini Bethala would love to see some more in the inbox.

Ditto serials. Have you got a longer story that could logically be serialised into four parts? Check out our

submissions page

for details, then send 'em in to Shalini.

Finally, we still have submissions open for Shadowed Realms, the new Horror Tree anthology covering the non-pro markets. Details over

here

.
Over to you, Stuart.
Whew. What a week. We're still progressing through everything; nothing is quite in place yet. However, progress is being made! 
Make sure to submit to our Shadowed Realms: The 2022 Indie Dark Fiction Anthology! Time is coming to a close. For those unfamiliar with the anthology, in it, we're looking for the best 1,000-9,000 word dark fiction published in semipro and token-paying markets in 2022! This reprint anthology will be paying 1 cent per word, and we're very excited to start taking a look at your work!
For those looking to support the site, we're always open Ko-Fi donations and always have our Patreon going.
As always, I hope you had a great weekend.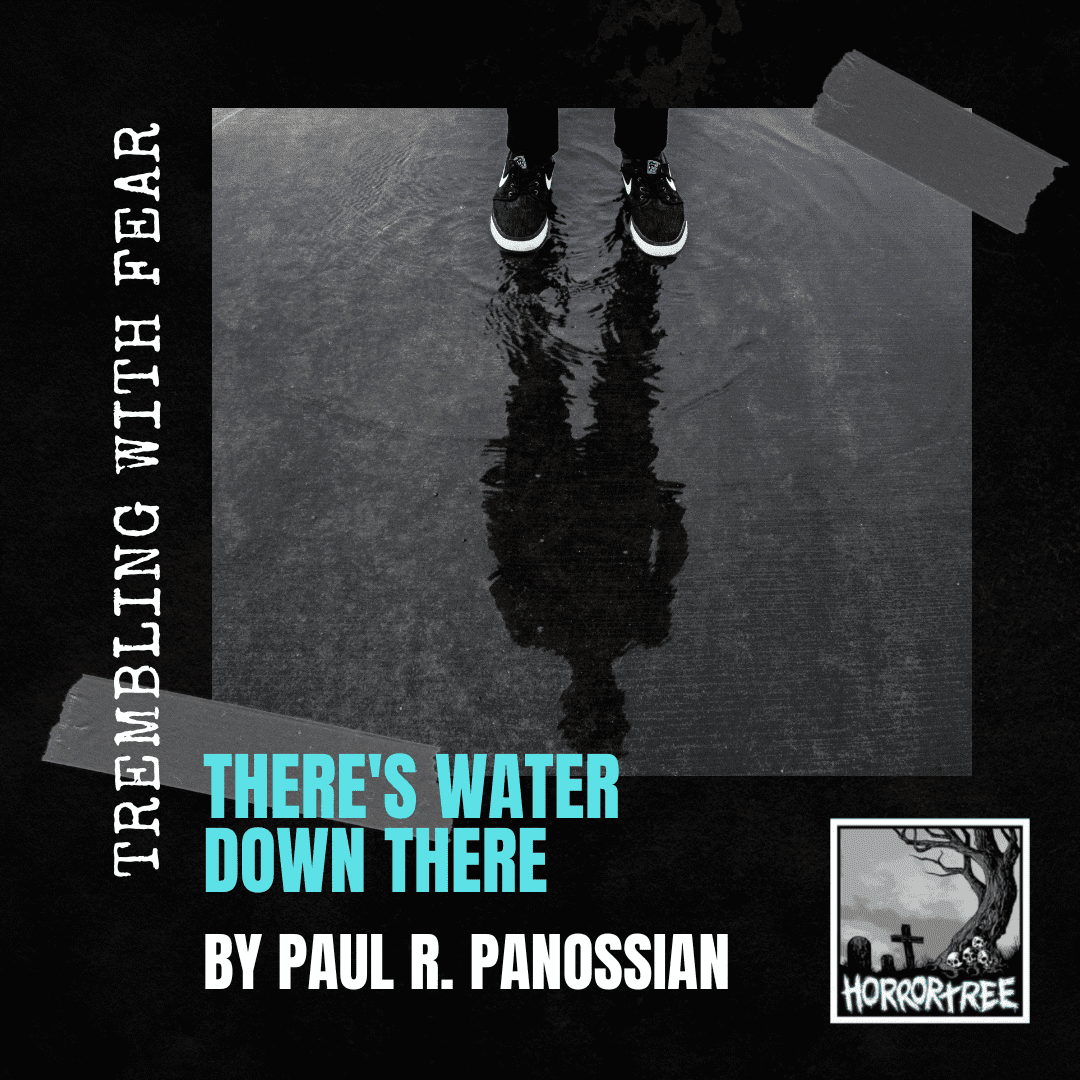 Paul R. Panossian
Paul R. Panossian is a previously unpublished author residing in Asheville, North Carolina, with his loving girlfriend/editor and their two wonderful cats. By day, he toils as an apartment maintenance technician, but by night he is a scholar of the macabre.
There's Water Down There, by Paul R. Panossian
Bobby saw Timmy staring into the storm drain at the bottom of the hill.
"Whatcha lookin' at?" Bobby asked.
"There's water down there," Timmy said. 
"That's what it's for, dummy," Bobby said. "'Specially after the storm last night. Didn't you see all the lightning?"
Timmy nodded without looking up. "But, why are we down there?" he asked.
"They're just reflections, numb nuts," Bobby said. He was still cranky from the night before. The strange lights from the lightning storm had kept him up long after he'd gone to bed.
"But, but," Timmy asked, "why are they smiling?"
Bobby looked into the grate. The boys reflected in the dark, greasy water some ten feet below looked like them for the most part, only, Bobby saw, they were smiling.
"Oooh," he said. "Huh." He wrinkled his forehead. The boy looking back at him between the bars did not. It only smiled. 
"Bobby?" Timmy asked, his voice sounding far away.
"What?" Bobby said. He couldn't take his eyes off his reflection's stupid smile. It looked like it was about to play a very funny trick.
"What color is that?" Timmy asked. The question seemed to come from the end of a long, dark tunnel, but Bobby saw what Timmy was talking about. It wobbled on the top of the water, shimmering like nothing he'd ever seen before.
"I don't know," he said, because it wasn't just one color. It was like he was seeing all of them at the same time and other completely new ones too. It floated over their reflections, outlining their faces and making the teeth shine in their stupid smiling mouths. It was terrible. Bobby wanted to look away, but he couldn't move. 
"I…can't…" he started to say, but his mouth had stopped working. He could only look down into the swirling color dancing on the water, down until it was all he could see, down until it swallowed him whole like a great, bottomless ocean, down and down until there was no Bobby anymore, there was only the color.
The two boys stood there, staring into the grate. After a while, the one that looked like Bobby said, "We are still hungry."
"These children aren't much," the one that looked like Timmy answered, "but there are more like them. Many, many more."
The one that looked like Bobby nodded. It knew what it had to do. It turned and walked back up the hill. The one that looked like Timmy stayed.
A little later, Sarah wandered down the street.
"Hey, Timmy!" she called, "Bobby said you found something."
"There's water down there," Timmy said.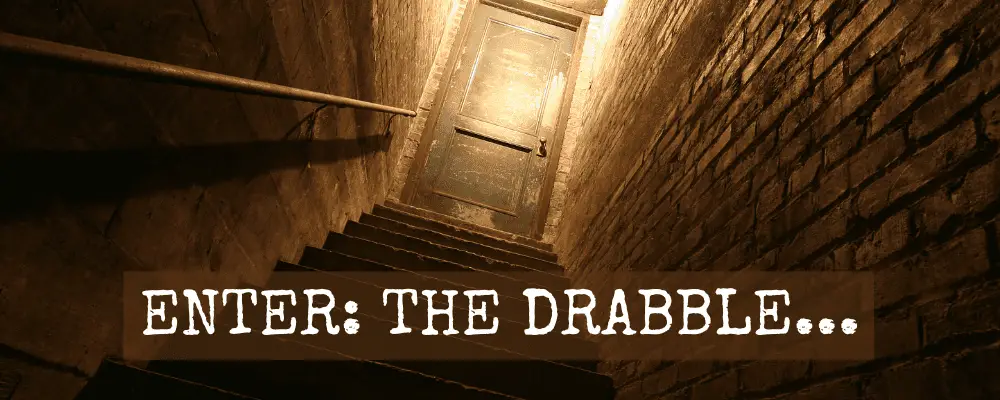 Faceless
Isaac knew he shouldn't play in the old barn. But it was the middle of the afternoon, so he wasn't worried. 
The snap of a twig startled him. Through the window Isaac saw a man, dressed in black, facing the barn. The stranger's face and hands as white as his mother's linens. 
Not just pale, but smooth and featureless. 
Isaac ran.  
Like in a horror movie, he tripped. Isaac screamed as the faceless man grabbed him. 
His vision blurred; his scream became muffled.  
Slowly, a face appeared on the pale man. 
His face. 
A moment later Isaac could see nothing. 
R.A. Goli
R.A. Goli is an Australian writer of horror, fantasy, and speculative short stories. In addition to writing, her interests include reading, horror-themed cross stitching, the occasional cemetery walk, and annoying her chihuahua, cat, and husband. Check out her numerous publications including her collection of short stories, 'Unfettered' at ragoliauthor.wordpress.com, where you can sign up to her newsletter for free short stories and updates. Or stalk her on Facebook.
Prison Visits
The prison wall is an enormous blank. Lit by streetlights, its top is in darkness. 
A woman in a red coat walks past, a bag in each hand. The bags have her in symmetry. She is a detailed miniature against the blankness.
She turns towards the wall. 
Her shadow grows taller, distorted, until its head touches the darkness at the top. Tiny, the real woman holds out her arms. Her shadow stretches out claws clutching bags the size of buses.
I close the hotel curtains in case I see what crawls out of the bags, or what climbs into them.
Victoria Huntley
Victoria Huntley works as a university teacher, she has a PhD in History and an MA in Creative Writing. She is currently turning historical research into different kinds of writing, including ghost stories.
Pest Control
A green iguana has been decimating my wife's vegetable garden. Being an invasive pest in Southern Florida and with no natural predators, their "disposal" is perfectly legal.
As I was about to end its existence with a large rock, the creature fixed its cold yellow eyes on mine and, shockingly, spoke directly into my mind: "Release me and whatever you wish shall be yours."
If true, this presented me with a unique opportunity. I responded, "Anything?" And the voice assured me, "anything." I made my wish. 
The green iguanas of Southern Florida suddenly vanished. Vegetable garden saved. Happy wife.
Stupid lizard.
Alan Moskowitz
Alan worked as a successful screen and TV writer for over forty years. Recently retired to Denver he now writes short genre fiction for fun and sanity. He welcomes all feedback.
About the Author
Latest Posts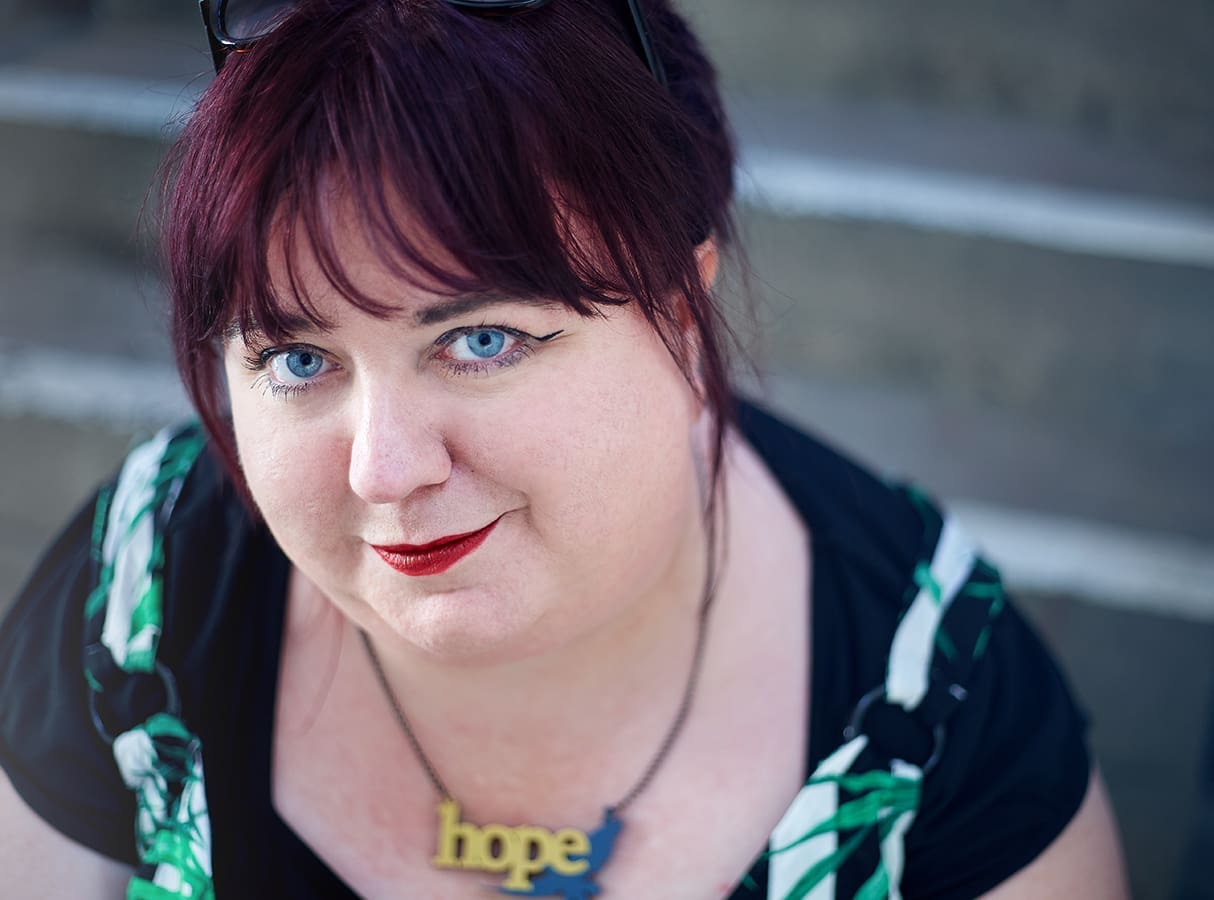 Lauren is a writer with various hats – journalist, copywriter, content marketer, fiction – and considers herself a storyteller at heart. She writes gothic and folk horror and is currently working on a novel set in the world of the Victorian occult. It's the supernatural and the occult that really give her goosebumps, and a good ghost story or vampire tale with a rising sense of dread will always pique her interest (and yes, Midnight Mass hit many of her buttons). She also has a developing fascination with folklore, the old ways and our fast-changing relationship with the natural world; this sneaks into her writing, too.
In The Real World, Lauren has more than 20 years' experience as a professional content creator. She's established and led global content teams and editorial strategies, including setting up content newsrooms for some of the world's biggest brands. She was a music editor for a daily newspaper in her native Australia (a good gig and the beach remain her happy places), though she's been London-based for 16 years and works as an editor, proofreader, marketer, and writing coach. She's also a mental health advocate; her Substack, How to Be Self(ish), tracked her year of sabbatical and self-care, and she continues to write it irregularly as a mental health companion.
You'll find Lauren haunting south London, where she lives with her Doctor Who-obsessed husband and their aged black house rabbit. You'll also likely find her hosting Writers Hour sessions for the London Writers Salon a few times a week.