Taking Submissions: It Was All A Dream: Vol. 2 (Early Listing)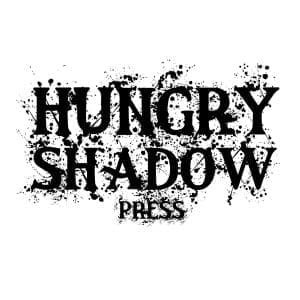 Submission Window: July 1st-15th, 2023
Payment: $0.03 per word
Theme: An Anthology of Bad Horror Tropes Done Right with a focus on "It Was All A Dream"
What is your least favorite horror trope? Why? Has it been overdone? Is it predictable? Is it unrealistic?
Here's your chance to fix it.
Open call submission window open July 1 – July 15, 2023.
Extended submission window exclusively for LGBTQIA+, BIPOC, and marginalized writers open July 16 – July 22, 2023.
The anthology will be a mix of solicited stories and stories selected from the open call submission period.
What are we looking for?
Short horror, weird, dark fiction between 1500 and 3000 words (firm limit) that take your least favorite horror trope and make it work.
Take a trope that's well-worn, overused, predictable, tough to swallow, and scare the hell out of us with it. Turn it on its head, or make it bizarre enough to still surprise. Really take some time to understand why your chosen trope often fails and how you can make it into a successful (read: scary, surprising, weird, shocking, heartwrenching, maybe even funny) horror story.
This anthology is open to all writers, but we strongly encourage writers from the LGBTQIA+, BIPOC, and other marginalized communities to submit.
What are we NOT looking for?
Stories that deal with bigotry are fine, but bigoted stories are not.
Graphic rape or sexual assault scenes will not be accepted.
Any story that does not contain elements of horror, weird fiction, or dark fiction will not be considered.
Erotic elements are fine, but keep in mind this is not a call for erotica so make sure it contains elements of horror, weird, or dark fiction.
How to submit:
Word format (.docx), in something approximating standard manuscript format (double-spaced, 12pt font, word count and email address on the first page). We're not a huge stickler for font, but please don't hit us with novelty fonts (comic sans, papyrus, etc.).
Submit the file in the form by clicking the button below. You will need to submit the story file, a few bits of information, and a brief cover letter.
Pay, rights, etc.:
$0.05 per word up to 3000 words, paid via PayPal, and an ebook copy of the anthology.
Exclusive First Worldwide Publication, Print, and Electronic Rights for three months, and non-exclusive rights thereafter.
Simultaneous submissions are fine, but please let us know as quickly as possible if you intend to withdraw your submission.
Only one submission per author, please.
Accepted authors will be asked to provide a story note for their story, at or below 300 words.
Please, no reprints.
Via: Hungry Shadow Press.
About the Author
Latest Posts
Stuart Conover is a father, husband, published author, blogger, geek, entrepreneur, horror fanatic, and runs a few websites including Horror Tree!