WIHM: Using Tarot Cards for Writing Inspiration

I often draw cards from one of my tarot decks for inspiration, and then assign and interpret them based on potential storylines and characters.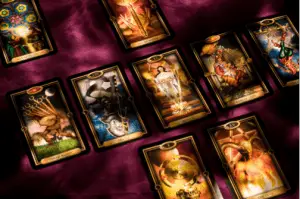 Photo from Canva.com
I'm sharing my February reading with you all. Perhaps you'll find your own literary inspiration through my interpretations of the cards! [Feel free to build on any of these prompt ideas associated with the card(s) below.]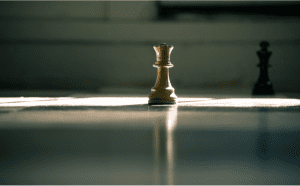 Photo from Canva.com
Character: Queen of Cups/Queen of Pentacles
Woman in her maturity, community/nation's leader, possesses both academic and artistic/cultural knowledge and refinement as well as intuitive-based wisdom and insight in line with the nation's spiritual belief system. Born into money inherited from one of the old trading families, she is philanthropic in nature by contrast. For this character, family is everything and the community/nation she leads is an extension of that family, which is under her protective wing and guidance. She has done much to revitalize the local economy and community after many years of cultural expropriation, tourism, and colonialism, and has established a history center to house cultural artifacts looted from the island, which are now being returned from museums and collections around the world. Many sacrifices made via this person's dedication to her people and her family; giving, nurturing, caring are characteristics of this person.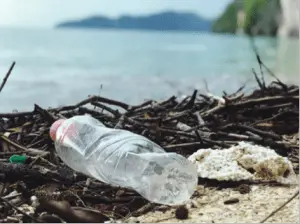 Photo from Canva.com
Setting: Six of Swords
An island/maritime nation that has undergone a revolution and has recently liberated itself from the control of other nations. It is now at peace, and is undergoing the process of rebuilding not only society, but restoring the island to its former state after most of its natural resources have been stripped and the ecosystem contaminated with toxic chemicals. This sometime-in-the-future world is still in transition between the old consumerist world, and a fledging world based more on unity and balance and cooperation/respect for all lifeforms.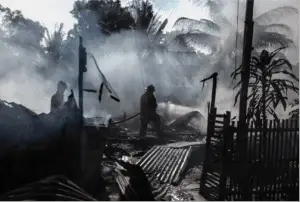 Photo from Canva.com
Conflict: Ten of Swords
Leader's authority challenged by a party of  "old money" traditionalists, discovery of a new, valuable mineral during the island's restoration process, greed, war, coup, outside nations attempting to seize control of the island. (Some things never change.) Madness in island's inhabitants caused by long-term exposure to contaminated environment and water. Still dependent on trade goods from other nations while the island is being restored. Sudden impact of climate change: devastation caused by hurricanes, flooding, tsunami. Loss of family members, community supporters to tragic events beyond main character's control. Remaining community point fingers of blame. Superstitions reawakened, and real-life monsters can also be awakened as the island is restored/changed. Wrath, bloodshed, death, and destruction widespread. Fleeing the island; journey, relocation, exile for main character/characters caused by the conflict.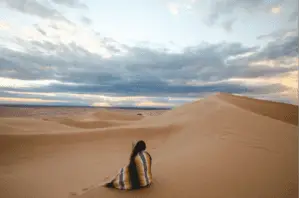 Photo from Canva.com
Theme/Development: The Lone (Wo)Man
Liberation of self. Awakening into power; spiritually, culturally, politically. Trusting one's instincts. Making hard decisions. Staring into "the abyss". At a crossroads with one's own beliefs with the situation at hand. Loss. Pain. Forced to act out of self-preservation. Exploring said selfishness as a tool of growth and personal development, and as a means of building one's personal strength. The character finding, and maintaining, one's true self; one's core of being. Guidance from the natural world (plants, animals, trees), or even monsters/supernatural beings over that of other people. Connecting to the primal source of all things, instead of superficial elements. Defining what is really essential for a new world. Once this new sort of power is obtained, it spawns growth into a darker being; a new sort of monster; a leader of monsters and the primal. Rebirth into something new and unexpected after a period of isolation, solitude and reflection.
Willow Croft's bio and social media links:
"Bringer of Nightmares and Storms." Horror writer Willow Croft is usually lurking deep in the shadows of her writer cave, surrounded by formerly feral (but still fierce!) cats for company. Visit her here: http://willowcroft.blog.
Author Blog: https://willowcroft.blog
Goodreads: https://www.goodreads.com/author/show/16978140.Willow_Croft
Amazon: https://www.amazon.com/Willow-Croft/e/B073MM241D
About the Author
Latest Posts