Trembling With Fear 12/11/2022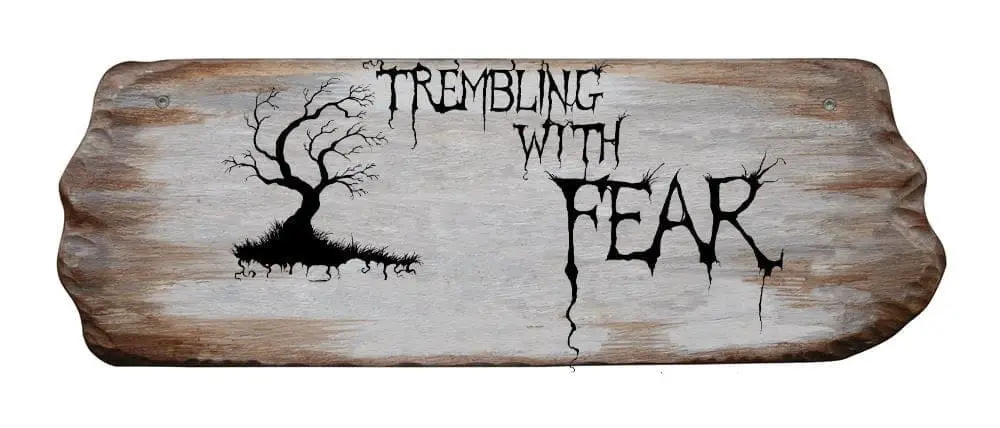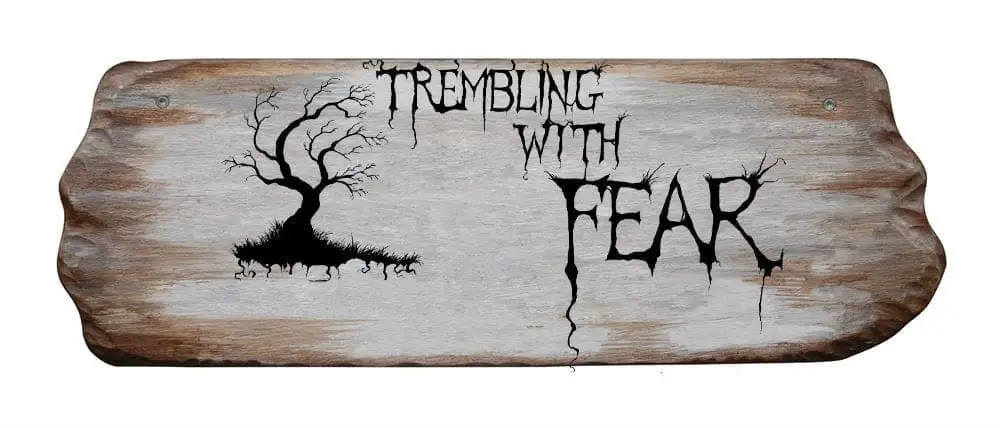 Hello, children of the dark. I hope you are all doing well, and if not well, then I send strength and hope you are managing. As for me, I have returned from the land of pizza and pasta, from the place where the history comes from, and I am energised. Renewed. 
The other half and I enjoyed a whole week in Rome and I tell you what – my legs are paying for all that walking! Oof. Someone who has barely left the house since the UK lockdowns began in March 2020 should probably have eased up to doing 20,000 steps a day up and down hills. I'm lucky to walk 3,000 steps per day lately! Yikes. 
And while it was wonderful to see – and I am privileged to have been able to experience – all those ancient things and storied places, I have to admit my favourite sites were the more macabre ones. We stumbled across the skull of St Valentine in a church. We wandered around the surprising ruins of Pompeii. And, the thing that absolutely mesmerised me, we visited the crypt of the Capuchin friars. If you've never heard of this place, it is truly remarkable: an ossuary of sorts, the crypt is decorated with the bones of more than 4,000 friars. Some of these are full skeletons dressed and standing in pose, but most of them are used as artwork to decorate the crypt. It was truly, truly something else. Head to Atlas Obscura to see images of this place in its full glory.
Not all of us have the opportunity to experience these places, but it is important for our creativity to get out and experience new things if and when we can. I'd love to hear about the strangest place you've felt inspiration – let me know in the comments below?
For now, let's turn to this week's menu. Our Trembling main course sees Ariadne Zhou head to a forest camp that's not quite right. This is followed by three delicious quick bites:
Chelsey Pippin Mizzi contemplates original sin
Abra Hanen contemplates the dark, and
Corinne Pollard contemplates revenge
If these stories inspire you to get writing, you'll find details on how to submit to us over here. Remember, we're currently CLOSED to short story submissions, but are always seeking drabbles – that's a complete speculative story in exactly 100 words. And our Christmas special is still – just – open for submissions, too.
Now it's over to you, Stuart.
We should have an announcement coming up in the next week or two as to who will be joining our team to take over Amanda Headlee's role as our Specials Coordinator! We also have Belinda who does our weekly roundups on Horror Tree's YouTube, dipping her toe into our book review pool, and we're in talks with 5ish potential new writers for the site to help cover articles, book reviews, and author interviews! Hopefully, that means we'll see an even great influx of those in the near future. 
In the new year, we've got a pile of changes being added. Not only are we looking into that new website theme, but we'll also be exploring faster hosting and potentially other fun-filled technology to make things faster and easier to access everything on the site on all forms of browsers. 
Brief Updates:
If you've got any features or areas that you'd like to see Horror Tree add, please reach out! 
We're currently making a major push for more author interviewers! If you love to talk to authors, please reach out!
For those looking to support the site, we've recently launched a Ko-Fi and always have our Patreon going.
As always, I hope you had a great weekend.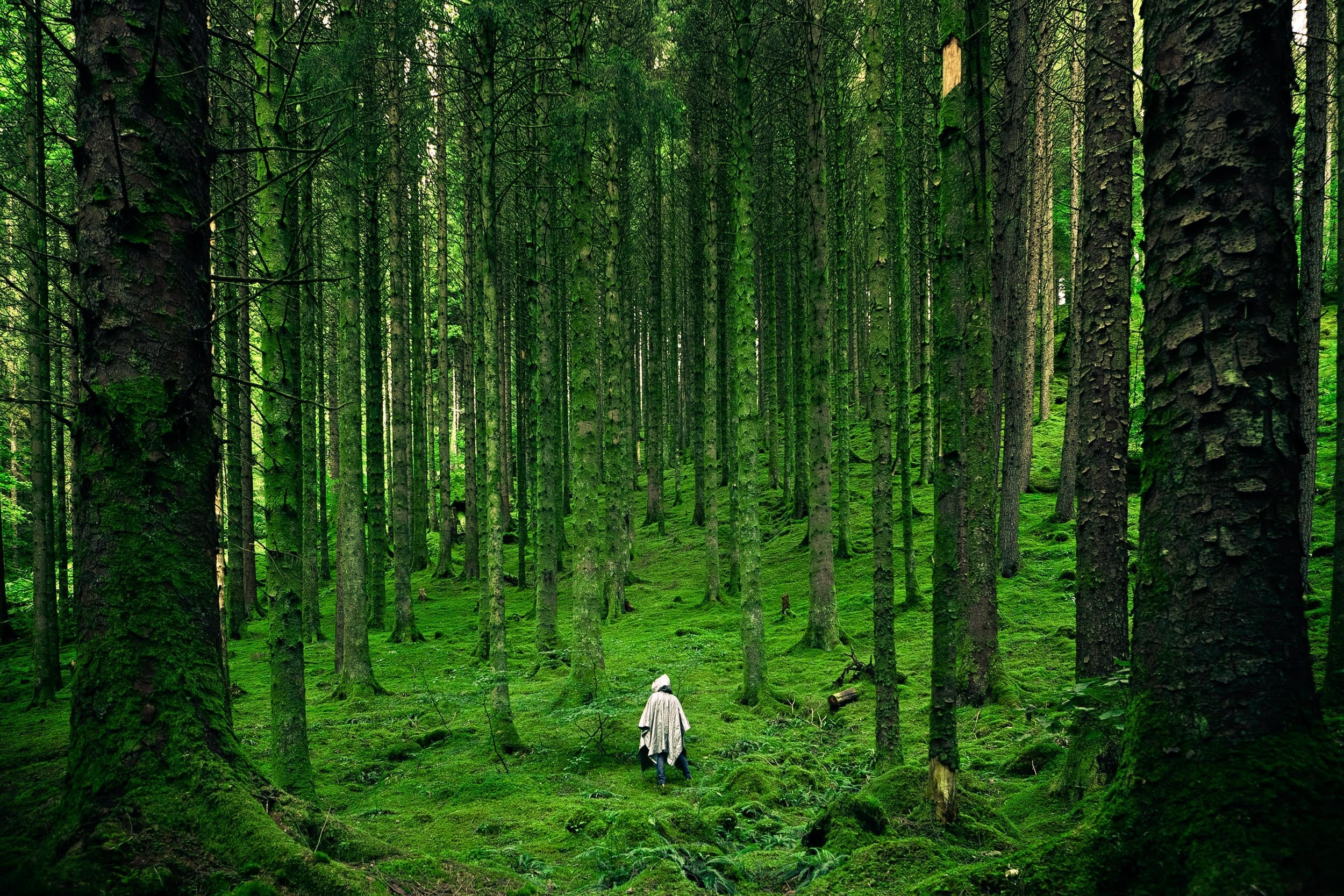 The Green, by Ariadne Zhou
Camp Greenwood had always been the highlight of the summer before. 
A large lake with canoeing, an archery range, all sorts of paths to hike through, and of course, woods filled with plants and wildlife. 
Or at least it used to be—when us camp counselors got there, it was quiet, with not even a chirp of a bird or the hum of a cicada.
That was odd, but we reasoned that with the development of a mall having torn up part of the forest, maybe all the wildlife had sadly gone elsewhere. 
I was especially disappointed—I always loved showing the campers the deer in the woods, but even if all the animals had vanished, there were still lots of fun camping activities to do. There was also so much to do to prepare for the start of camp, and when the campers arrived, things quickly got noisy. 
We had our annual starting bonfire, made s'mores, sang camp songs, and it seemed like any other idyllic summer. 
Only small things went missing at first—pencils, pens, toothbrushes, books, T-shirts.
They all reappeared after a day or two, so it could be chalked up just to people misplacing things. It's camp after all, so when isn't it messy?
Even when the items reappeared, they all seemed slightly off— the T-shirts didn't fit right anymore, the pencils and pens wrote in strange green colors, the toothbrushes smelled like rotting leaves, the endings of the books seemed to have changed to take place in the woods.
It was odd, but there were other T-shirts, pens, toothbrushes, and books, so for the most part, we shrugged it off.
Then it started to be bigger things—a canoe went missing, and when it reappeared, the campers swore that they could hear strange rustling sounds when they sat in it.
One of the tables outside vanished, and it reappeared with deep, sinuous carvings all over it.
A bunk bed just disappeared during the day, and when it reappeared at night, all of the campers in that cabin refused to stay there anymore, instead commandeering the cafeteria with sleeping bags.
They claimed that there was just something unsettling about the bunk bed—nothing obvious, but when you looked at it, it seemed like it was crouched in the corner, ready to pounce.
Nonsense, but—
When Keith, Elaine, and I went in to just move the bunk bed into storage, we had to use gloves to touch it, and my hair stood on end at the back of my neck the whole time.
It felt like—
As if it was made of leaves, but that there was something moving under those leaves.
It was unsettling, and Elaine even asked if we should throw the bunk bed into the bonfire, but Keith and I thought that with the bunk bed dumped hastily in the shed, that would be the end of that.
Then after a hike through the woods, when we counted the group, we were one short.
Kevin turned up fairly quickly afterwards, in the woods, but he seemed—slightly off.
Hadn't he been wearing a blue shirt that day? Why was it green now?
Had his skin always been so cold and clammy?
Had he always smiled like that?
Maybe it was okay though, none of the campers seemed to think anything was wrong.
Or if they did, they never told us.
And then it started happening to groups of campers, cabin by cabin. We'd go to do the nightly checks, find the entire cabin missing, and when we went to search for them, we'd find them in the woods.
Always in the woods, always perfectly clean, always in green, and always with a calm, happy (strange) smile on their faces.
They would say that they had just gone exploring and lost track of time—but if that was the case, why hadn't they returned to camp when it got dark? None of them were carrying a single flashlight, and they were all just standing there when we found them.
And then camp counselors started to go missing—first it was Keith, then Elaine, then Jennifer, then Joe, and every single time, they came back in the woods with a green shirt on and a smile.
I never saw them eat, drink, or even sleep after that. 
They no longer joked with me or helped me set up the canoes or the art supplies—they would just stand there, staring at the woods, all huddled together beneath the leafy shadows. 
One by one, all my friends started to disappear and be replaced by copies who smiled at me and talked to me in voices that just slightly rustled.
And they were always looking towards the woods.
I'm the only one left not wearing green.
The forest looms before me no matter how much I hide, and I see it reaching towards me.
Ariadne Zhou
Ariadne Zhou is a programmer who enjoys writing and translating webnovels in her spare time. She has one short story previously published in OFIC Magazine Issue #1.


Original Sin
In the moment her lips touch flesh, she is Eve, she is Pandora, she is Lilith. 
He is nothing but disappointment. Cuckolded onlooker making the most of her thrills, her conquest, her delicious expedition. 
She'd suspected, from the start, that he'd never follow through. She'd prayed to all the wrong gods that he'd surprise her. Devour alongside her their tender prize. Taste what she tastes, know what she knows. 
But he's a coward and she's an Amazon. So the question is this: is the treasure beneath her tongue, her hands worth what she'll lose? 
One more bite to be sure…
Chelsey Pippin Mizzi
Chelsey Pippin Mizzi is a writer and tarot reader based in Avignon, France. Her first book, The Tarot Spreads Yearbook, is out in April 2023.
Instagram: @pipcardstarot
Twitter: @pipcardstarot
TikTok: @pipcardstarot
Darkest Dark
Solstice. Soul's ticks. Tick tock. Time sliced. Dreams diced. 
We watch you wrestling the year's doubt. Working, worrying, wringing dreams into the wild end of the year. 
You hang the lights, lights we cannot stand. We gnaw them down – we only stand for the dark. You light tinder, we stamp on the sparks, swallow bonfire embers into our own depths to die.
Nothing you desire will be kindled. 
Touch the flame, we are riled. Snuff the candle, we attack the still-warm wick. 
We are what you fear and cannot fight. 
We freeze winter shadows. 
And now, we come for yours.
Abra Hanen
Abra Hanen lives and writes on the west coast of Canada, near a gnarled tree and changing winds. She can be found online as @abrahanen on both Instagram and Twitter.
Selkiepaw
When the saltwater melts the snow, I escape my shields of gloves and boots. The ocean soothes the scars from the midwife's clippings while they persist in growing their boney webs. It is a buried secret within my water-loving skin. One that only Mother understood.
Father, the fisherman, says I inherited a crust of ice from his Norse blood. He has forgotten her and what he did, but my heart screams as I hunt for Mother's stolen skin. It will fit like a glove, sealing my body inside until my paws become fins. 
I swear Father will meet the deep.
Corinne Pollard
Corinne Pollard is a disabled writer from West Yorkshire, UK with published works with Sirens Call eZine, Black Hare Press, West Mesa Press, Trembling with Fear, World of Myth, and Paragraph Planet. With a degree in English Lit and Creative Writing, Corinne has always enjoyed the world of dark fantasy. Aside from writing, Corinne enjoys metal music, visiting graveyards, and shopping for books to read. Follow her dark world on Twitter and Instagram: @CorinnePWriter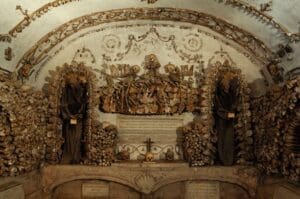 About the Author
Latest Posts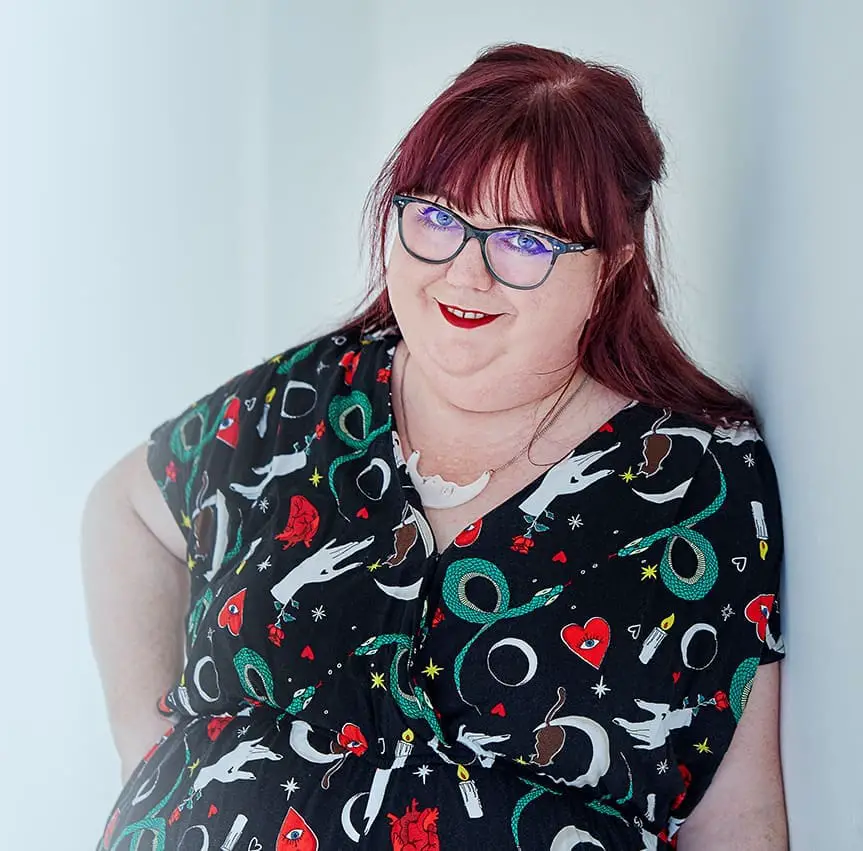 Lauren McMenemy wears many hats: Editor-in-Chief at Trembling With Fear for horrortree.com; PR and marketing for the British Fantasy Society; founder of the Society of Ink Slingers; curator of the Writing the Occult virtual events; writers hour host at London Writers Salon. With 25+ years as a professional writer across journalism, marketing, and communications, Lauren also works as a coach and mentor to writers looking to achieve goals, get accountability, or get support with their marketing efforts. She writes gothic and folk horror stories for her own amusement, and is currently working on a novel set in the world of the Victorian occult. You'll find Lauren haunting south London, where she lives with her Doctor Who-obsessed husband, the ghost of their aged black house rabbit, and the entity that lives in the walls.