Trembling With Fear 01/17/21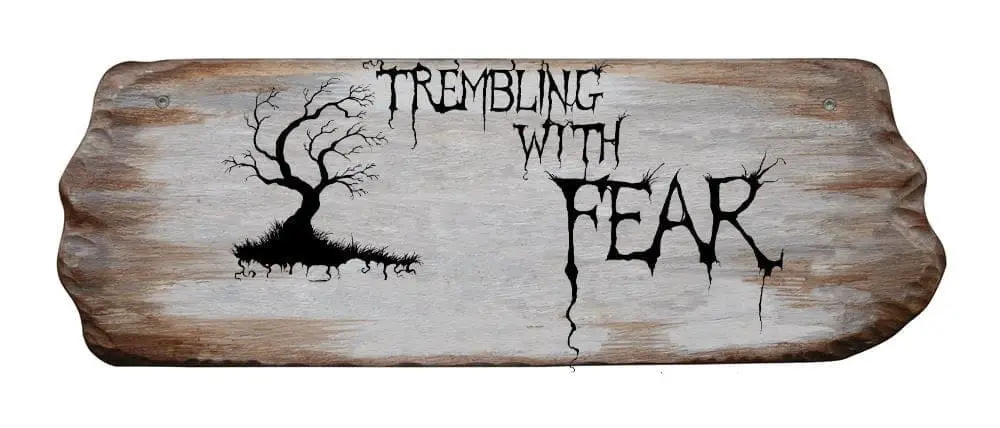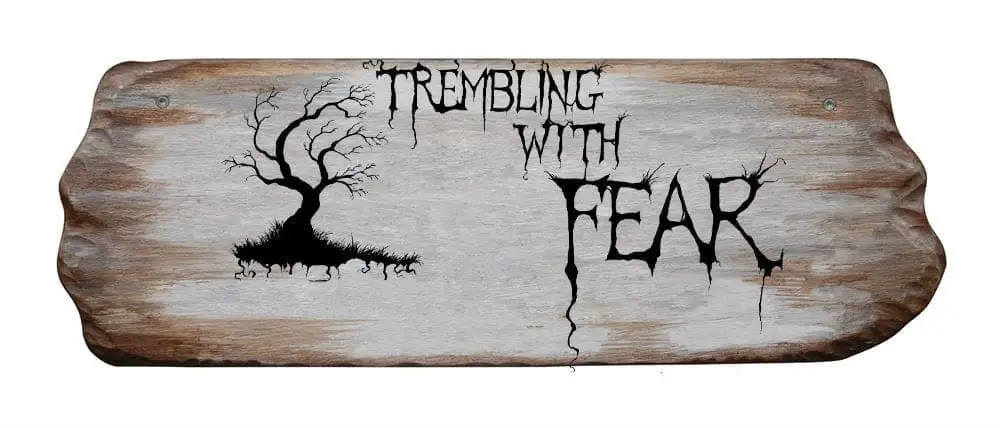 As I write this, it is officially my last 'school night', as you read this, I will at last have left school! It'll be a little while before I can swing into the full-time writing mode, simply because of the whole buying/selling/moving house scenario but I will soon have more time to devote to my writing, and of course yours here at TWF. Being surrounded by boxes is not conducive to creativity!
For information, I'd just like to throw in a reminder here that once we have scheduled stories, I always inform authors as to when they will be published. There is (usually) no need to chase these up. We appreciate there is a lag between acceptance of short stories and publication but that is because we have received a lot of these in the past few months. Looking at our file, the current acceptances take us into the summer! If you have had a short story accepted, please don't panic if you haven't heard – we just have quite a number lined up! We will get back to you!
The first story in this week's Trembling with Fear is Beach Day by Joseph Rubas. This story makes you wonder what you'll do when the end of the world dawns – do you spend your time telling people what you think of them? Do you hide or do you mix with others – even if in real life you couldn't stand them. Are we really any different from each other when we face that last moment?
Even a Pro Lapses Now and Then by Steven Holding is a fun piece – dark humour is always welcome at TWF – with a great title.
Resurrect by Jonathan Kemmerer-Scovner weaves rhythm and repetition into the story, a tool which pulls the reader along.
Uncanny by J.M. Faulkner gives a very blunt, matter-of-fact account of a shocking incident – a juxtaposition which always sharpens up the horror of a situation but what I particularly liked was the almost mental shrug of the shoulders from the protagonist at the end.
Enjoy the stories and send us yours!
Take care
Steph
Good morning (or later depending on when you're reading this and your time zone!)
We've got another set of great stories to share with you today and I really do hope you enjoy them. I'm a huge fan of today's short and think it is very much worth a read.
A couple of quick things to point out:
– We're still taking Valentine's Day stories for our yearly themed call! Please, get them in by February 1st, 2021. I know we're usually a little flexible on the dates but not only are we down our specials editor at the moment but Steph is in the middle of moving as mentioned above and I have far too much on my plate at the moment thanks to a huge project at work, starting my MBA program, and working on a short story for an anthology I was invited to participate in. (Not to mention being a father, husband, dog owner, and all that other jazz.)
– We're dreadfully low on drabble! If you've got some laying about or think you can put together a solid story in 100 words, please do send them in!
– Sadly, we've had a couple of Patreons drop off as of late so if you've been thinking about throwing some support, now would be a great time and much appreciated!
As always, thanks for your time!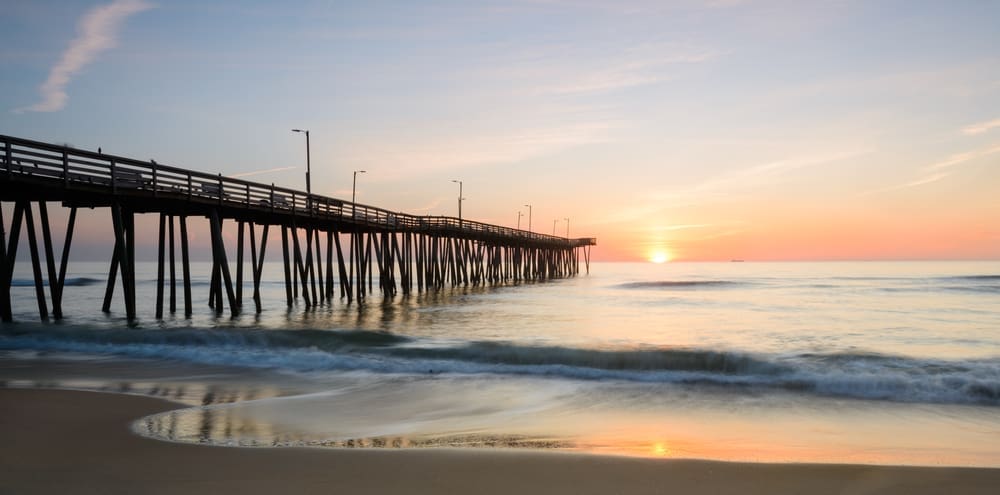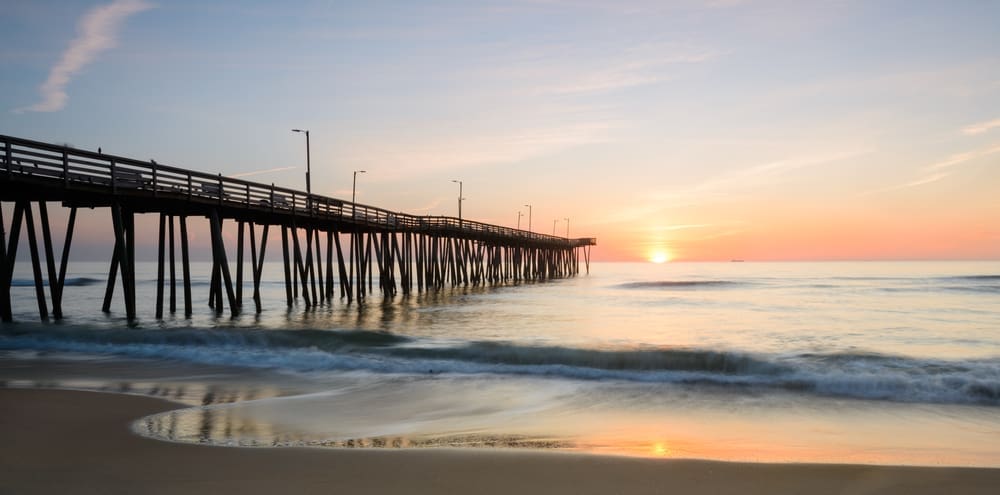 Beach Day by Joseph Rubas
On the morning of June 28, 2031, Kevin Brenner left his bungalow on Colonial Beach's Riverside Drive and walked north, toward the beach. The day was bright and hot; a dusty breeze slipped through the pines flanking the road's eastern shoulder, bringing with it the salty smell of the Potomac. 
A number of stately houses dotted the road, many belonging to rich out-of-towners who came for a couple weeks in the summer and then went home; though it was the season for out-of-towners, today they were empty. The last in the line, a massive four-story with pink siding, was being burgled: Two men carried TVs and other sundries to a waiting van. 
Kevin shook his head as he walked by. Didn't the morons know it was the end of the world? Did they really think they'd get any use out of TVs and computer screens?
Fifteen minutes after setting out, Kevin came to the park. Situated on the tip of a point jutting into the Potomac, Keller Memorial Park was shaded from the sun by an army of tall trees, their highest bows swaying in the wind. The playground was empty. The picnic tables stood deserted.
Past the park, the road turns left and follows the coastline into town. Brief, sandy beach flanks the northern edge. The water was deep blue. In the hazy distance, Maryland's Eastern Shore rose and gently fell, but a line of green on the horizon.
As Kevin drew closer, he saw that there were others on the beach, about a dozen in all. There was a grill going and music playing from a portable radio. 
Kevin recognized several of the beachgoers. Dale Koresh, in a light red polo shirt and white shorts; his wife, Cindy, in a sundress and sandals; Bob Morgan, who lost his reelection for sheriff last November; others. 
For a moment he considered finding another stretch of beach to face his doom; he didn't like any of the people there. He decided against it, however. They were small town shitheads, yes, and they thought they were God's gift to the world, but all of the acrimony was past. He remembered an old couple who was interviewed on the news a while back…they'd been married something like seventy years. The secret, the husband said, was to never go to bed mad. 
Kevin didn't intend to go to bed mad.
Taking a deep breath, Kevin walked down the sandy incline falling away from the road, his head up and his chest out. The others saw him. They knew how he felt about them; they knew what he'd done during his protest days.
He wondered if they were going to go to bed mad.
Bob Morgan, a red solo cup clasped in one meaty hand, came forward. He was smiling, genuinely smiling. "Hey, Kev, how goes it?"
Morgan offered his free hand, and Kevin took it. He couldn't help but find it funny. Never in his life would he imagine shaking hands with conservative Gestapo-wannabe Bob Morgan.
"It's going well," Kevin said.
Bob nodded. "That's good. You hungry? We got burgers and dogs. Potato salad. Pasta salad. You name it."
"I'm not hungry," Kevin said.
"Well, have a drink. You like fancy beer, right? We got Beck's."
Beck's was a "fancy beer" the same way Bob Morgan was a "Democrat," but Kevin smiled and took one nevertheless. 
"I'm glad you could make it," Dale Koresh said, startling Kevin.
"I am too," Kevin said.
Kevin moved to Colonial Beach in 2019 after doing ten years in federal prison. He wanted to eventually make his way back to a civilized metropolitan area, like New York, but that never happened. The police there knew who he was anyway. "Red Kev" they called him. Kevin knew in his heart of hearts that they'd never leave him alone. Any time anything happened, they'd come to him. "You planted a bomb in the Pentagon, so you're our number one suspect." 
"When is it supposed to hit?" Kevin asked.
"Soon," Dale replied. "You can see it now."
He pointed, and Kevin looked up. There, high in the heavens; a black speck. 
"They say it's gonna come down in Annapolis. 79 miles north."
Kevin shook his head. "So this is it."
Dale nodded. "Yep."
Dale eventually went away, and Kevin was alone, his face turned toward the sky. Within an hour, the speck had grown exponentially. Soon, it would slam into earth and all life would die. The terrorist attack of the century, you might say. 2.977 people died on 9/11. No one died when Kevin's bomb went off at the Pentagon. 
8 billion people would die today.
The sky was on fire now.
"Here it comes!" Bob Morgan screamed. 
Kevin's eyes were glued to the rushing asteroid. When he pulled them away, he saw that they were all next to him, Dale on his left and Bob on his right. When each man offered Kevin their hands, he took them without thinking.
Heart pounding, Kevin closed his eyes. He couldn't look.
Thankfully, it was over in a flash.   
Joseph Rubas
Joseph Rubas is the author of over 300 short stories and several novels. His work has appeared in Nameless Digest; The Storyteller; All Due Respect; and many others. He currently resides in Albany, New York.


Even a Pro Lapses Now and Then
Plagued by gut ache and getting thinner (even though he ate his dinner) 'twas an unbearably itchy anus that told Terry he'd a tapeworm.
Each time he took a shite, he could feel the pesky parasite poking out of his posterior.
His solution? To take a utensil (he chose a pencil), attach it and winch out the worm inch by inch.
Delicately, Terry began the task, gasping as more and more of the creature wound around his makeshift stick.
Feeling a tightness in his tummy, he gave one final mighty tug. 
A twist. A shout.
Then turned himself inside out.
Steven Holding
Steven Holding lives with his family in the United Kingdom. Most recently his work has appeared in the collections OCEANS and ANCIENTS from Black Hare Press and the TWF anthologies TREMBLING WITH FEAR YEAR 3 and MORE TALES FROM THE TREE VOLUME 2. You can follow his work at www.stevenholding.co.uk
Resurrect
The Beast that lies beneath, the Beast that lies beneath… She dug the rhythm of it, kept time with each downward thrust of the rusty shovel. On Beast, she struck into the moist, worm-ridden soil, on the second syllable of be-NEATH, she heaved it over her shoulder, into an increasingly large mound that practically blocked out the full moon above. Everyone needs a mantra, she thought, not slowing, not weakening, all bodily actions functioning according to a beat and a meter, whether human or otherwise, even beasts that lie beneath, even beasts that lie beneath, even Beasts that lie beNEATH…
Jonathan Kemmerer-Scovner
Jonathan Kemmerer-Scovner lives in the Philadelphia suburbs with his family, filling his mind with good books and his body with good coffee. His writing has been featured in Killing the Buddha, Philadelphia Stores and in The Critical Masses, among other places.
Twitter: https://twitter.com/Jonathan__KS
Uncanny
The room isn't mine.
I knuckle my bleary eyes and run a checklist: blue walls, sash windows, a pile of Lego—check, check, check.
And yet everything is different this morning. Uncanny.
Sugar, that'll fix me up. I stagger into the hallway in my undies, skid in some vomit and step over Dad. When I open the fridge, light blasts me. Cringing, I reach for a bottle of orange juice and chug it down.
Dad isn't sleeping. The Glock in his hand sniffs the vomit I made when I squeezed the trigger.
The house isn't different, I decide. 
I am.
J.M. Faulkner
J.M. Faulkner is a British English teacher living in Prague, Czech Republic. It is the perfect place for him to steep himself in the architecture and tumultuous history that fuels his curiosity. Outside of work, you can find him hiking in splendid, Bohemian forests with his beagle. He has been published by Liquid Imagination and Havok Publishing.
About the Author
Latest Posts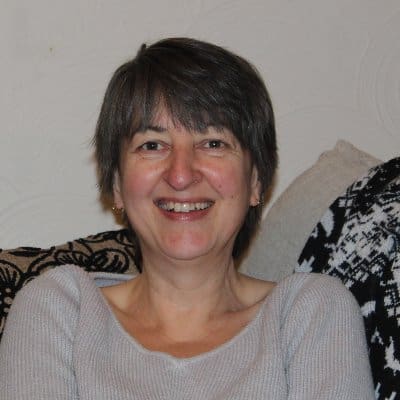 Stephanie Ellis writes dark speculative prose and poetry and has been published in a variety of magazines and anthologies. Her longer work includes the folk horror novels, The Five Turns of the Wheel, Reborn, and The Woodcutter, and the novellas, Bottled and Paused (all via Brigids Gate Press). Her dark poetry has been published in her collections Lilith Rising (co-authored with Shane Douglas Keene), Foundlings (co-authored with Cindy O'Quinn) and Metallurgy, as well as the HWA Poetry Showcase Volumes VI, VII, VIII, and IX and Black Spot Books Under Her Skin. She can be found supporting indie authors at HorrorTree.com via the weekly Indie Bookshelf Releases. She is an active member of the HWA and can be found at https://stephanieellis.org and on Blue Sky as stephellis.bsky.social.