Trembling With Fear 09/25/2022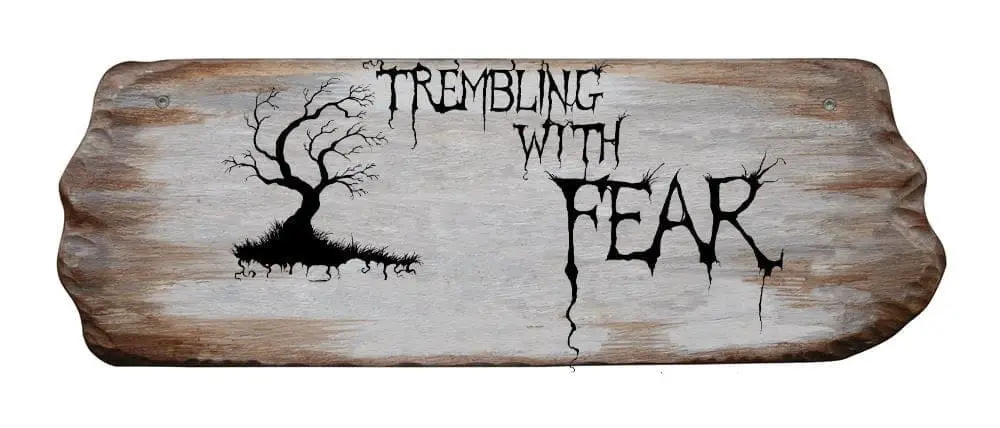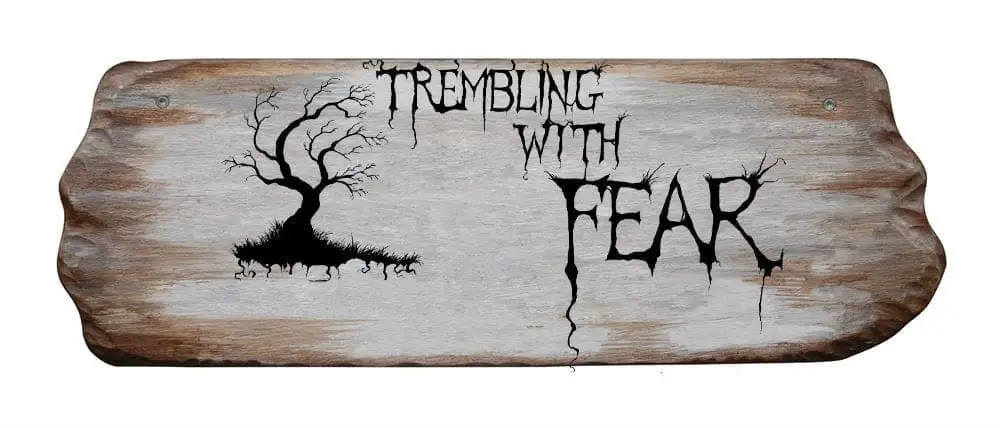 Hello, children of the dark. Hope you're doing well as the seasons change and the nights draw closer (or get longer, if you're Down Under!). I'm writing this at the Autumn Equinox, and I'm really noticing the change today. The leaves are turning, the weather is much colder. It's almost time for jumpers and hot water bottles – and it's almost monster season, too. The Halloween countdown is on!
At last weekend's FantasyCon in London (held in an actually quite lovely airport hotel), among the talks on folklore and mythology and craft, the monsters were quietly there, in the shadows, waiting for their moment. And then, first up on day 2, there they were: a panel looking at monsters and monstrosity, and what the monster represents.
This was one of my favourite discussions of the weekend because it really delved into something I've been pondering for a while now: what actually makes a monster? Are they a product of the age in which they're produced? Does a story benefit from showing the monster or should they always lurk just beyond reach? Most of all, though, panellists David Watkins, Kit Power, Andrew Hook, Tracy Fahey and JL George debated whether humans can be the monster, or whether they're always just evil humans. I'd love to hear your thoughts on this, and all things dark fiction – comment below or get me on Twitter @novicenovelist.  
For me, that particular panel was a good showcase of the different arenas that dark fiction haunts. We have the monsters, of course – the kaiju, the things from other planets, the vampires and werewolves and demons – but we also have monstrous humans, the serial killers, the evil parents, the disturbed and deranged, and everything in between. We have so much we can play with when we inhabit the darker edges of fiction, and for that I am very grateful. I've got a hankering to write a vampire story now, but I should probably focus on the damn Victorian occult novel that's already waiting for me!
For now, I bring you this week's TWF tasting menu. 
In our trembling main course, Harris Coverley takes carpentry to a horrifying extreme. This is followed by three delicious quick bites:
Mike Rader contemplates a new kind of daytime TV
Alan Moskowitz ponders the origins of a very famous "doctor", and 
Christopher Saylor gets digging for company
If these stories inspire you to get writing, you'll find details on how to submit to us over here on our submission guidelines page. We are scheduling towards the end of the year for short stories now, but we are ALWAYS looking for more drabbles! Flex those creative muscles and try to tell your story in just 100 words, then send 'em over to us.
For now, it's over to you, Stuart…
Anyone looking to make a last-minute order from our store, I apologize, that time has temporarily come to an end! The store will re-open, but it will be a while, and likely on another domain. I feel that for the last two months now, I've been promising that we're going to have some exciting news soon. I'm going to stop talking about it now until any of it actually happens (watch there now be 20 announcements next week.) We're quite close on much of it but just aren't quite over the border yet. SOON my friends. SOON! 
For those looking to support the site, we've recently launched a Ko-Fi and always have our Patreon going.
As always, I hope you had a great weekend.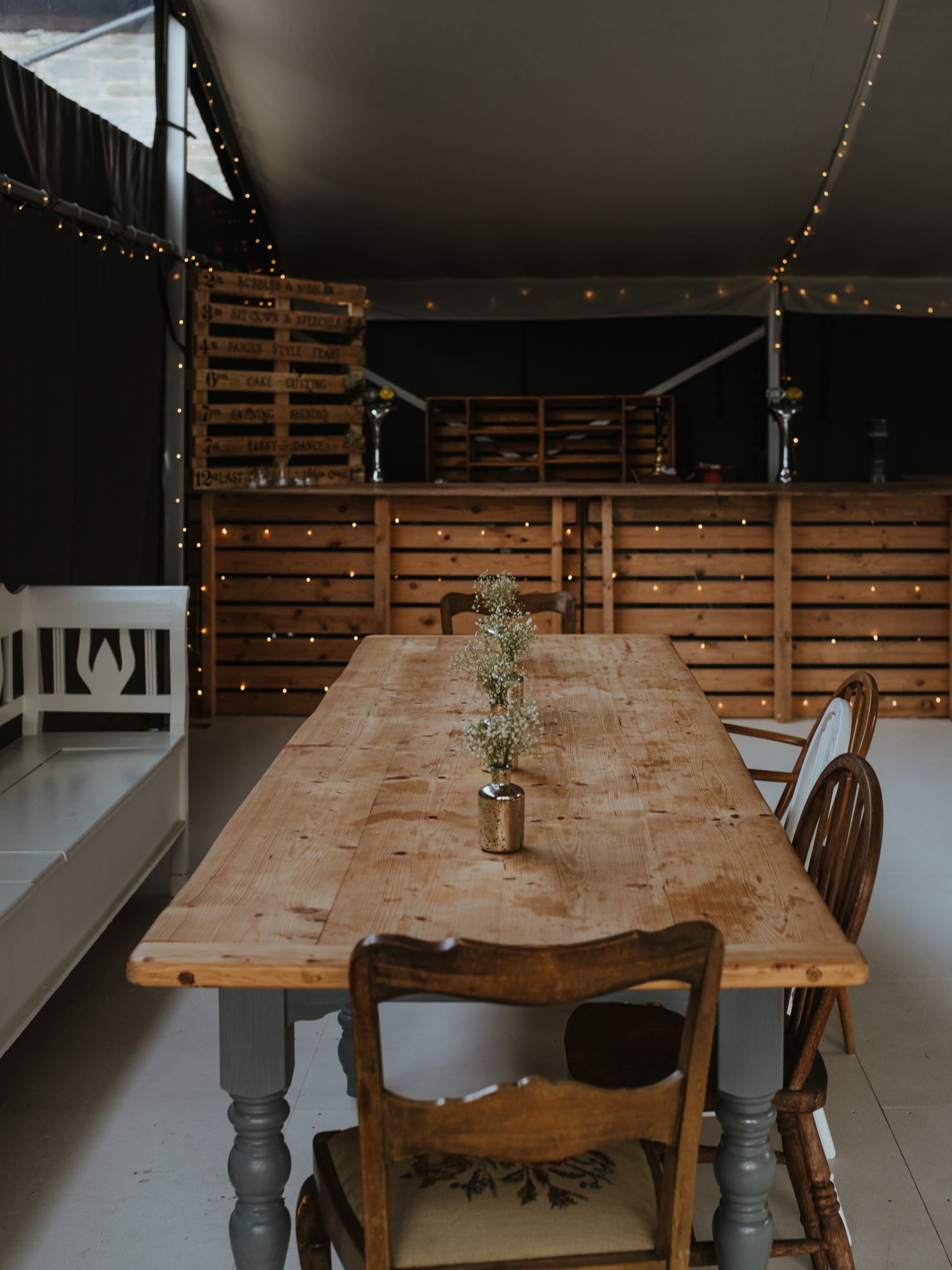 Cut From a Crooked Timber, by Harris Coverley
Understanding of the self came slowly and cautiously, like the first few droplets of summer rain on arid ground, or the gradual tightening of a noose around a human neck. Consciousness may be a curse, the worst of worst natural errors, but it will at least, bit-by-bit, reveal the truth of one's existence, as foul as it is.
I am made of wood, oak, with an added gloss. I had four legs, held together by crossbars. I could feel the vibrations of the Earth, of those of flesh and bone around me…and how they abused me.
There were five of them, my owners…my masters, my enslavers. They had no respect, no sense. Multiple times a day my top was banged by pottery, stained by coffee, smeared with sauce and gravy that got into the grooves of my design. I was violated by spillages of beer and wine. My legs and crossbars were kicked and scuffed by dirty shoes, slippers, boots, the careless moving of my satellite chairs. Legs were laid across my top, my wood sweated into, warped by filth.
I tried to complain, and I could hear them:
"This thing's groaning again."
"It's just an old table."
"I think we need a new one…"
"And are you goin' to help move it in you lazy bastard?"
And so on. No respect as I say, no sense.
The years went by and my resentment at my condition grew and grew…
It came one night as they were all arguing over some human nonsense—glasses knocked over, cutlery rattled and stabbed, denting my surface.
I could take no more!
As soon as the mother had calmed them down enough for them to sit quietly, their legs beneath my top, their heads filled with distracting hatred, I made my move.
I had realised that I had slowly gained the gift of kinesis, and had practiced in the day and the night when they were away. Twisting one leg, twisting another…
With all my gathered might I twisted all four legs out and in. The mother screamed. The father and sons yelled. The daughter did not seem to notice through her tears.
My top dragged them all to the floor, and their legs were locked within mine.
"What the hell?!" the father shouted, and tried to move out. But he was set, as each of the vile legged beasts were.
They could not escape—I kept them in my grip. Several times they tried to break free all at once, but I was too strong for them—the power of ancient oak, accumulated through the centuries! 
They had no means of communications with the outside world, the world of the other beasts. They threw things at the windows, and waited for visitors and the worried—none came.
The days passed, and each wept in turn, even the father, normally such a stern creature with a particular high regard for himself.
As they slimmed down from lack of food I tightened my grip, and they could feel it:
"I'm starting to think this is no accident Margaret…"
"What are you talking about Don?"
"I can feel it moving…it's killing us, holding us here!"
"Don't be so stupid! You're scaring the kids!"
"Feel it woman! Feel it!"
When the youngest son died they really began to panic, but I held my position.
The sun rose, it ducked down, the night descended, the stars peeked through. The excrement, urine, and vomit pooled amongst my bars—but so what? Was it any better or worse than rotted food?
On the last day they all thoroughly went mad, and managed to take bites out of each other—if I could have laughed I would have. Blood joined the excretions, and in their prideless dirt I felt renewed.
Of those that remained, the mother went first, keeling over my top. Then the oldest son, going down cursing his father as he had done in their argument before my trap was sprung. The father himself followed soon after, then at last the daughter, writing a note in her own blood on my surface to keep herself occupied, until…writing no more!
Another day passed before other humans at last entered the house and took stock of my massacre—how proud I was!
They came back, in greater number, saddened and disgusted and distressed, even some weeping from the women—oh glorious days! Oh victory!
They took away the carrion, peeling, scratching, and scraping it off of the floor by the handful—it led to such satisfaction running through my joins and timbers! Elation! Had I ever known elation before? I could not remember—but elation was elation all the same!
They washed my parts with the harshest of compounds, but this was a small price to pay for a proper clean I would say. I basked in hygiene for the first time in so long—I was ecstatic! It almost made corporeal being something worth having…almost mind…
When they were done they dried me, and packed me up, legs racked beneath my top—they could not just leave me be! Their hands began to dirty me again and I felt violated all anew. Damn this race of simian destroyers! Damn them all! It was thankfully though not prolonged—they sheeted me, and after a journey placed me within some cold hall. They later moved me from place to place, vehicle to vehicle, circulating endlessly, my revulsion swelling…until, all of a sudden, after a brief flash of sunlight, earth enveloped me, and all was darkness.
I am now underground, beneath the world of beasts and kin.
I can feel the bacteria eating my threads, splitting my ends, the damp breaking me. I am becoming part of the soil again, as I was in the primal times, before the coming of consciousness…before the coming of pain…and let no new tree dare to grow from my disjointing and individuating atoms…let them flow apart and away from each other forever more…
All part of the process…the great return to the Nothingness…!
Harris Coverley
Along with previously in Trembling With Fear, Harris Coverley has had short fiction in Curiosities, Hypnos, The Periodical, Forlorn, and Rivanna Review, amongst many others. A former Rhysling nominee, he also has had verse most recently in Star*Line, Spectral Realms, Silver Blade, Scifaikuest, Novel Noctule, Tigershark, View From Atlantis, Yellow Mama, and elsewhere. He lives in Manchester, England.


Escape to the Country
You know that TV show — visiting houses, guessing their prices, finding one you'd like to buy, while you're being filmed.
Our host said, "Now — the mystery house."  
We gaped.  A tortured structure, stone walls crumbling, rose from the forest like a vile apparition. 
"They're joking," I told my wife, our footsteps echoing around cobwebbed walls.  
"Hey, they've gone," she said.  
The camera team had vanished. We were alone.
The first cockroach, bigger than a dog, lurched from a kitchen cupboard. Six more followed, wings flashing, antennae twitching.
"Your new home," they said, salivating, bundling us down to the grim cellar. 
Mike Rader
Mike Rader is a pseudonym used by Australian author and poet James Aitchison.  As J J Munro and Mike Rader, Aitchison writes horror and noir crime.  As James Lee, he writes Asia's biggest selling horror series for middle readers — Mr Midnight — which has sold over three million copies. His work can be seen at www.flameoftheforest.com
Problem Solved
I was so lonely.
Then an idea occurred to me.
I knew the one place where people were left behind when they, like me, had been devoured by society.
I grabbed my shovel, and with a smile on my face and a bounce in my step, I left my house after nightfall.
It took me until daylight to gather everyone; I hardly felt my aching muscles anymore.
I am so happy.
I am not alone anymore.
I now have a family.
They may not say much, but they are always here for me, and I barely notice the smell anymore.
Christopher Saylor
Christopher Saylor is a Horror and Thriller Author. He has been married for sixteen years and is the proud father of two teenaged sons. Originally from Richmond, VA, he now lurks the shadows of Kingsport, TN. His debut short story "Salty Dogs" is featured in Shadows Beneath the Surface: An Aquatic Horror Anthology (Dead Seas Book 2) from Dead Seas Press available on Amazon. You can find him on Twitter and Instagram @thejoker6995, or on Facebook under Christopher Lee Saylor.
Fact or Fiction
As a boy, Victor found dissecting small animals and sewing them back together satisfied his innate curiosity about existence.  The geometry of the new designs he created fascinated him.  Shunned by children his age, hidden away by his mortified parents, his was a painful maturity.   
He hid away in a lonely castle. His skill became an obsession to create a better human. He sewed one together from leftovers. 
His creation possessed Victor's loathing of the human race and, unencumbered by morality, it murdered a lot of people.  
There was even a book written about it. But no one believed it.
Alan Moskowitz
Alan Moskowitz has worked as a successful screen and TV writer for over forty years. Recently retired to Denver, he began writing short genre fiction. So far he has been published in several online venues. New to the art of short fiction writing, he welcomes feedback.
About the Author
Latest Posts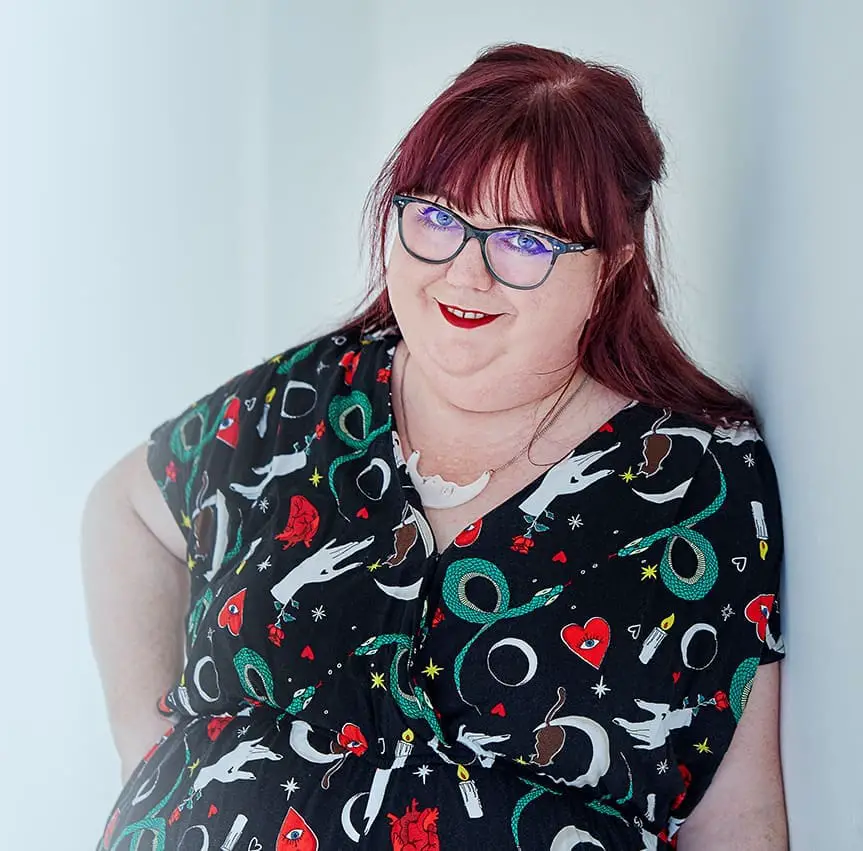 Lauren McMenemy wears many hats: Editor-in-Chief at Trembling With Fear for horrortree.com; PR and marketing for the British Fantasy Society; founder of the Society of Ink Slingers; curator of the Writing the Occult virtual events; writers hour host at London Writers Salon. With 25+ years as a professional writer across journalism, marketing, and communications, Lauren also works as a coach and mentor to writers looking to achieve goals, get accountability, or get support with their marketing efforts. She writes gothic and folk horror stories for her own amusement, and is currently working on a novel set in the world of the Victorian occult. You'll find Lauren haunting south London, where she lives with her Doctor Who-obsessed husband, the ghost of their aged black house rabbit, and the entity that lives in the walls.