Trembling With Fear 08/07/2022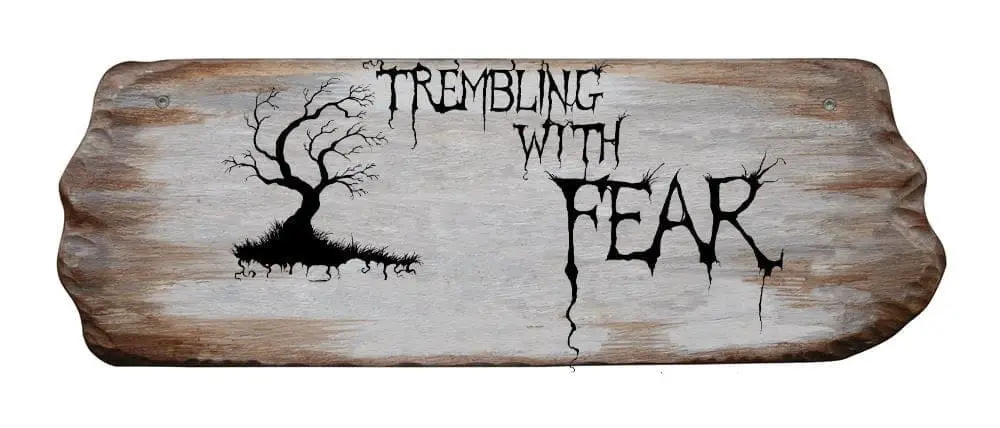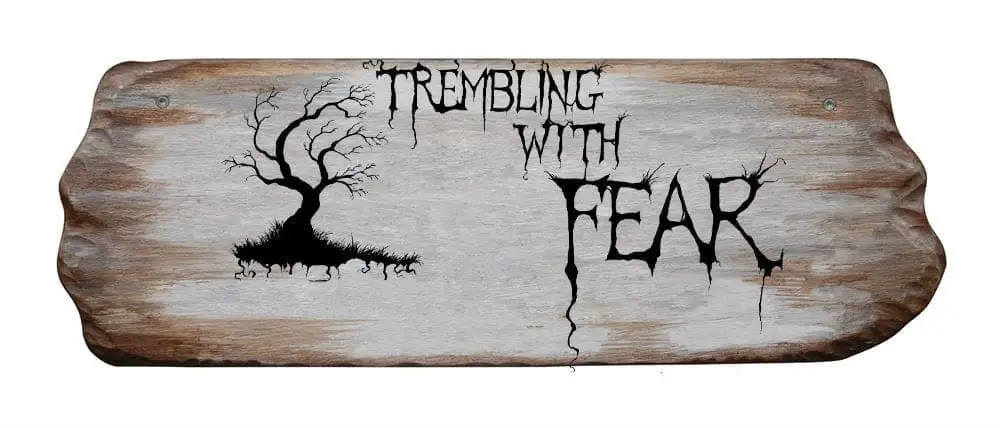 Howdy, writers. How has it been a month already since Steph stepped down? I have no idea where the time goes. But just because she's not bringing you TWF every week doesn't mean she's not around: Steph's had lots of great news for her books and poetry lately, so be sure to check out her website and follow her on the socials to keep up your support.
This new month brings dread for me personally: it's my birthday at a yet-to-be-revealed point in August. The neverending march of time goes on. I don't deal well with ageing – I'm one of those who obsesses over missed opportunities and what I haven't yet done that I really should've done already – but the other half is treating me to a night of spooky theatre in London's West End, so I can't complain too much! Impending birthday action also means I'm being asked for present ideas from those back home. What's been your favourite horror or speculative release this year? I'll add them to the wishlist…
Enough about me, though. That's not what this brief editorial is for. Trembling With Fear is all about YOU and your creepy, strange and wondrous brains. What have you got for us? Where do you want to take us? Remember, it's now less than three months until Halloween! What better way to practice your scares than on the page?
On this week's trembling menu… Roxi Howitt brings us a tale of stormy nights in the middle of nowhere, with weird locals in a motel and a sense that something ain't right. 
For the quick bites, we have three delicious offerings:
Stephane G Perahim's Shut Up and Drive shows why you shouldn't hitchhike

Nicholas Zielinski's My Eyes Stare Into Hers ponders the question of soulmates, and

Corinne Pollard's Lava Cupid centres on a necklace that isn't quite what it seems.
Enjoy this week's talent – and be sure to share your own stories with us, too! You'll find details on how to submit over here. 
Over to you, Stuart….
As a Foodie whose wife works in the food industry, I love the idea of referring to our weekly reading as a menu. Though, let's go fine dining here. This is a tasting menu that you get to enjoy every course being offered and don't have to select a limited offering. Enjoy this week's stories! *chef's kiss*
On the site itself, we're still busy working in the background in preparation for the new layout. So far, the database has been initially optimized which has sped it up about 25%. This is really noticeable on the backend and, I'm hoping, for all of you as well!
This was my last week for my current MBA class so by the time you read this, I'll be done for a few weeks. I'll be really upping what I'm trying to get done so hopefully there will be a few immediate changes that I'll get to talk about! 
For those looking to support the site, we've recently launched a Ko-Fi and always have our Patreon going. We're still recovering from losing a few Patreons as of late so any help is appreciated there.
As always, I hope you had a great weekend.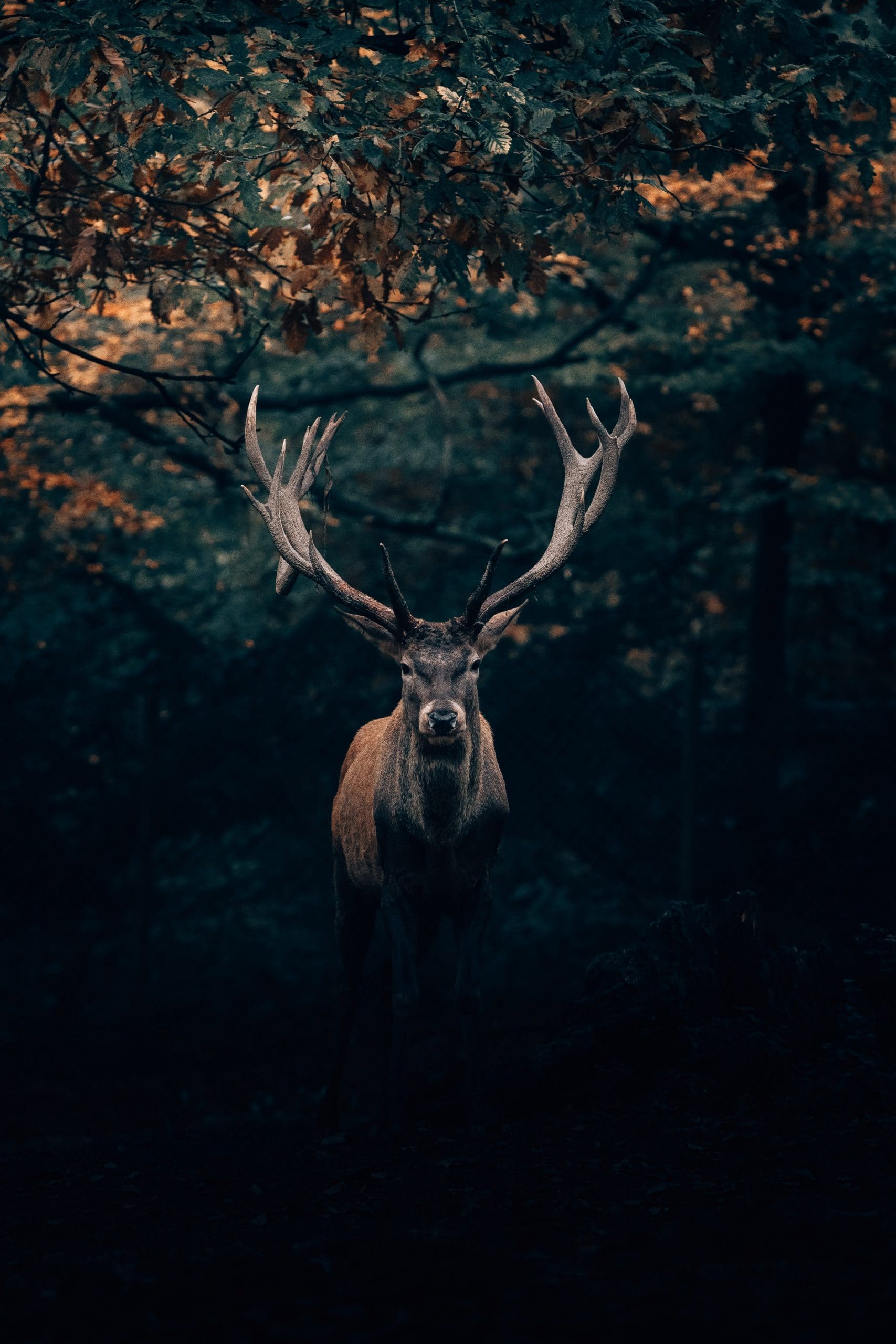 Rejuvenate, by Roxi Howitt
The black-tinted rain thrashes against my Land Rover, and in the distance, the yellow neon sign that says Hunters Hotel rattles on top of a high steel pole.
My wife and I pause outside, long enough to observe the shoddy manager before entering the hotel's lobby. Beads of sweat run down the man's neck. He blots his flaking forehead, holding a paper towel between his slender fingers. His eyes constrict as if he isn't fully awake when he shoots a glance at me.
The manager mutters under his breath, hands Lillian the key to room six, and gestures to the path under the veranda.
I peer in through the window of room five. Under a faint light, something that resembles a human being, jerks back and forth. His countenance is barely visible, then he throws himself against the glass. I jump. My jaw drops, yet no words come.
Lilian opens the door to room six, switches on the light, and walks in. She groans, bringing me back to my senses. A double bed dominates the room. The closet opposite is tilted against the reddish wall.
Lilian hauls the suitcase onto the bed and unzips the leather.
"It smells of pond life here." Her nose wrinkles.
Middle age suits her well. She's a picture of contentment. We've sunk into our forties like a favourite armchair. The hectic life of toddlers has given way to activity weekends.
"Coffee?" I ask, switching on the kettle.
Through the blurred window, the lobby's light illuminates an orange truck parked out front, antlers erect from its roof.
"I bet he's our guide."
Lilian nods.
I half expect a tough guy to emerge from the cab of the wagon.
The treetops from the forest opposite whip back and forth.
"Shame about the weather." Lilian sighs.
"Perhaps tomorrow will brighten." Her blue eyes meet mine, knowing she didn't believe me.
I glance at the clock on the wall behind the rickety dresser. Four thirty-three.
"It's like the rainforest out there," Lilian says.
A bolt of lightning flashes and the room's light flickers. 
I twiddle my beard, staring from the window seat, and sip at my coffee.
Headlights glare briefly off the wet glass. A sports model with a personalised number plate – 8IG W1LL – veers around the truck and parks behind my vehicle, missing the boot by a fraction.
"Another guest," I say.
He steps from his Cayman GTS. His hunched, silhouette figure hovers around the vehicle, checks the boot, then he clambers back into the front seat.
"Staying here!" Lilian shudders. "This place creeps me out."
Lilian raises her forehead, forming wrinkles at the corner of her eyes.
She's right. This place is shabby, and miles off the beaten track.
The orange truck hurls around the car park. Tyres swerve, throwing up plumes of water. When the wheels grip, he drives off.
"This guy's in a hurry," I say.
"That kind of hurry gets you killed." She pushes her bleached hair back from her face. "Five-twenty," Lilian exhales. She looks in the wardrobe, through the drawers, and finds an old leaflet. Lilian places it on top of the desk.
"I'm taking a shower." She pulls off her dress, dropping it to the floor. The bathroom door swings open and in comes a stinging gust of wind. Lilian's eyes, as wide as her mouth, stare in awe.
"It's just the wind," I reassure her. "Look." I gesture to the bathroom window. "It's open."
The lights flicker again as thunder rumbles closer to the hotel. A knock on the door resonates.
"Your lights out?" He stands before me, barely opening his mouth, but I hear his rasping tone. The bald head and deep-set black eyes raise the hairs on my arms.
"They flick…flickered, but all are fine now."
His head pokes around the frame. An icy hand brushes against mine and I shiver. I pull the door closer to me.
He leaves, pausing halfway down the footpath, sneers, and exposes jagged teeth. I stammer backward, my hand resting on my chest.
I slam the door and wheel around, jumping at Lilian's sudden appearance.
"What's up?" Dread twists in my gut. "Who's at the door?"
"Maintenance guy, I think."
Lilian grabs the towel from the door hook and tightens it around her body. "I hate this place." She shuffles over to the desk, pulling out the seat.
"Is this blood?" She asks waving the pamphlet in mid-air. I look at the splattered marks.
"It's paint. The walls look fresh."
Lilian reaches out to the wall in front. "Aw! It's crusty." She squirms.
"Get dressed. Let's get out of here for a bit."
"And where do you expect to go in this storm?" Lilian asks.
"There's a bar a mile back."
We race to the vehicle and scramble in, rubbing the rain from our jackets. Lilian taps my arm and nods toward the hotel's entrance. Two men stand under little light, boring a resemblance to reawakened corpses with ravenous appetites. I start the engine. It ticks over. I push my foot to the gas pedal and drift past 8IG W1LL, who's asleep in the front seat.
We pull up at the Lost Inn.
"That's the truck from outside the hotel."
Lilian shrugs and takes my hand, eager to get out of the downpour.
We hurry inside. In the far corner, under a low ceiling, sits a man clawing at his bald head with crumbling fingernails. He knocks back a deep red bourbon. A slim, plain-looking girl walks over with another refreshment and then returns to the bar. Her slow smile sets me on edge.
I call out to her.
"What?" she says.
"Two pints please." Pulling the stools out to sit.
"Awful weather," I say. He glances at me, then back at his drink. The wind howls around the door and the lightning illuminates for a split second his pale, blistered skin.
"It's dead in here," I call.
"Um," she says, piercing her bottom lip and then licking the blood. The raw-boned chap in the corner sniggers. She slams our drinks down.
"It's you from Hunters Hotel," I say to him.
"Ah! It's your vehicle?" He stands, and looks at Lilian, returning his gaze back to me. The bar silences. I'm lost until the wail of the wind from under the door pulls me back into the room.
"We're here for the hunting weekend."
He picks up the glass, knocking back the dregs of the dark red beverage. The girl pours another. He hobbles over to us and Lilian shuffles her stool closer to me. I rest my hand on her knee. His face, inches from mine as he gulps the drink. The whiff of his skunk's breath is strong.
"You our guide?" I ask.
"Fascinating creatures." He licks his lips. "Sun will rejuvenate us."
"What?"
He rubs his nose, sending a loose bit of skin to the floor.
"It's been ninety days, tomorrow is the first day of sunlight. You shouldn't be around when it rises."
Lilian grips my fingers.
"Let's go. This man's crazy," she whispers.
"Crazy!" He repeats. "You'd be crazy to stay," he hisses. The tip of his narrow tongue pops from his mouth. He drinks up and exits.
The girl furtively watches us. I peek at the clock; eight forty-five. We leave.
Under the veranda, Lilian clutches my arm as I unlock the door to our room.
I spot the orange truck and the guide's deranged word resonates in my head. Rejuvenate.
I reach for the flashlight from the bag.
8IG W1LL is fiddling about in his boot. He bangs it shut not before bringing out a gun.
"He has a rifle." I swallow.
"We'll leave first thing," Lilian demands.
I bolt the door, close the curtains and climb into bed fully clothed, tossing and turning.
The morning sun glares through the drapes, and I scramble out of the covers.
"Let's get out of here"
"Right behind you," Lilian says.
A knock on the door comes. Lilian loses all colour from her face. I unlock the door, open it ajar, and peer out. I recognise the guide, so I pull it wider. He stands opposite me, as the sun bakes his decaying skin. His eyes flicker from black to red as he lunges toward me, baring canine teeth.
Bang.
The blood-soaked creature collapses into a pool of fluid.
"Zompires." 8IG W1LL grunts.
My lips tremble and my body tenses. More creatures stumble towards us; 8IG W1LL raises his rifle and fires, bullets punch through their scalp-swelling heads.
The gunfire penetrates my ears blocking all other sounds. I slam the door and step back before turning to Lilian. A whine, two cracks, and a toxic smell fill the room. Lilian droops forward. Her neck flops to one side as a Zompire drains sweetness from her blood.
Its crazy diseased eyes find mine. Fear washes over me as I think of my life being cut short.
I scan the room. The large bathroom window is wide open.
Roxi Howitt
Hi, I'm Susanne, known as Roxi. I love and enjoy baking cakes, receiving flowers by the handfuls, bookkeeping and writing fiction. Only joking!
I'm not a huge fan of any of those things other than the writing. In 2022, I'm going to be better than I've ever been before, well that's the plan. Less talking, more action. I'm on a mission to get my short stories out there. Starting here.
When I'm not writing, you'll find this 4'10" office manager, and semi-Netflix addict, walking my nineteen-month pup, I'll even walk your pooch if you ask me nicely.
Oh, I'm not afraid of moths, but seriously petrified of spiders.


Shut Up and Drive
"Unescorted women shouldn't pick up hitchhikers!" they say.
True that. 
But… 
In his fifties. Balding head. Potbellied. A vile smile. 
He forfeited his visibly leaky red sports car and slouched on my passenger seat. 
No permission asked. 
"Got stranded here. Broken transmission. A lift would be nice. But don't kill us. Women at the wheel and all…" 
That horrid smirk.
He was perfect.
I gave him three chances before surrendering to my impulses. He spluttered three disparaging comments. I snapped.
"Female serial killers are uncommon," they say.
True that.
I'm extraordinary. 
But really, just blame it on my daddy issues.
Stéphane G. Perahim
Stéphane G. Perahim is a middle-aged French lady who lives in Belgium and teaches English for a living. When she's not surrounded by her young, charming yet snotty students, she writes detective novels and short stories, plays with rather lifelike and creepy dolls, runs half-marathons or works on improving her nascent skills at capoeira. Find her on Instagram @Nefisaperahim.
My Eyes Stare Into Hers
My soulmate fell asleep with her eyes open, really open, I'm talking wide open, so wide that it was creepy. Was she dead? Under her nose I felt warm breath. After confirming that she was alive, I looked into her eyes. I loved her even though she stole from me—months ago I found her in the bathroom muttering over a ball of my hair—she was a hair-thief with uncanny charm.
My presence must have spooked her, because she woke up and screamed. Startled, I slashed her face, sprang to safety, and licked her blood from my delicate paw.
Nicholas Zielinski
Nicholas Zielinski reads, writes, and attempts to be kind in Los Angeles, California. You can find him on Twitter at @final_nicholas.
Lava Cupid
The souvenir pressed onto Liberty's collarbone. The coldness of its metal penetrated beneath, sending icicles to her fluttering heart. The gold chain looped her neck like a choker.
While her fiance fiddled with the clasp, Liberty glanced at the dark limestone contrasting with her skin. Out of the gloom, eyelids stared back. Carved cheeks rose, smiling angelically. Its outstretched hand beckoned her to cry out her false love.   
Liberty's fiance kissed her nape, whispering how much he missed her. Married life was soon. 
The cameo giggled as Liberty tried to slide off her diamond ring. 
His fists resumed the marriage.   
Corinne Pollard
Corinne Pollard is a disabled horror writer from West Yorkshire, UK with published works with Sirens Call eZine, Trembling with Fear and Paragraph Planet. With a degree in English Lit and Creative Writing, Corinne has always enjoyed the world of dark fantasy. Aside from writing, Corinne enjoys metal music, visits to graveyards and shopping for books to read. Follow her dark world on Twitter: @CorinnePWriter
About the Author
Latest Posts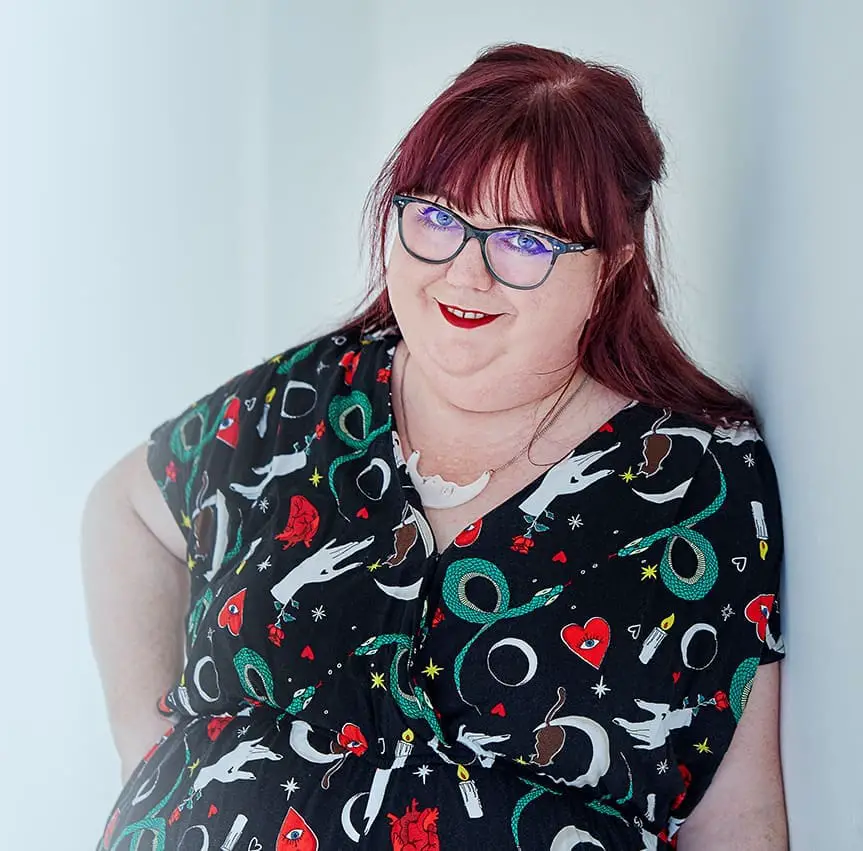 Lauren McMenemy wears many hats: Editor-in-Chief at Trembling With Fear for horrortree.com; PR and marketing for the British Fantasy Society; founder of the Society of Ink Slingers; curator of the Writing the Occult virtual events; writers hour host at London Writers Salon. With 25+ years as a professional writer across journalism, marketing, and communications, Lauren also works as a coach and mentor to writers looking to achieve goals, get accountability, or get support with their marketing efforts. She writes gothic and folk horror stories for her own amusement, and is currently working on a novel set in the world of the Victorian occult. You'll find Lauren haunting south London, where she lives with her Doctor Who-obsessed husband, the ghost of their aged black house rabbit, and the entity that lives in the walls.