The Spooky Six Celebrates WIHM with Willow Croft and Luisa Colón!
I've brewed up my special hot cocoa in honor of this Spooky Six guest, Luisa Colón, and we set off to have a meandering chat while exploring some "silent and grey" abandoned buildings.
(The Spooky Six interviews for the month of March will pay tribute to WIHM–Women In Horror Month!)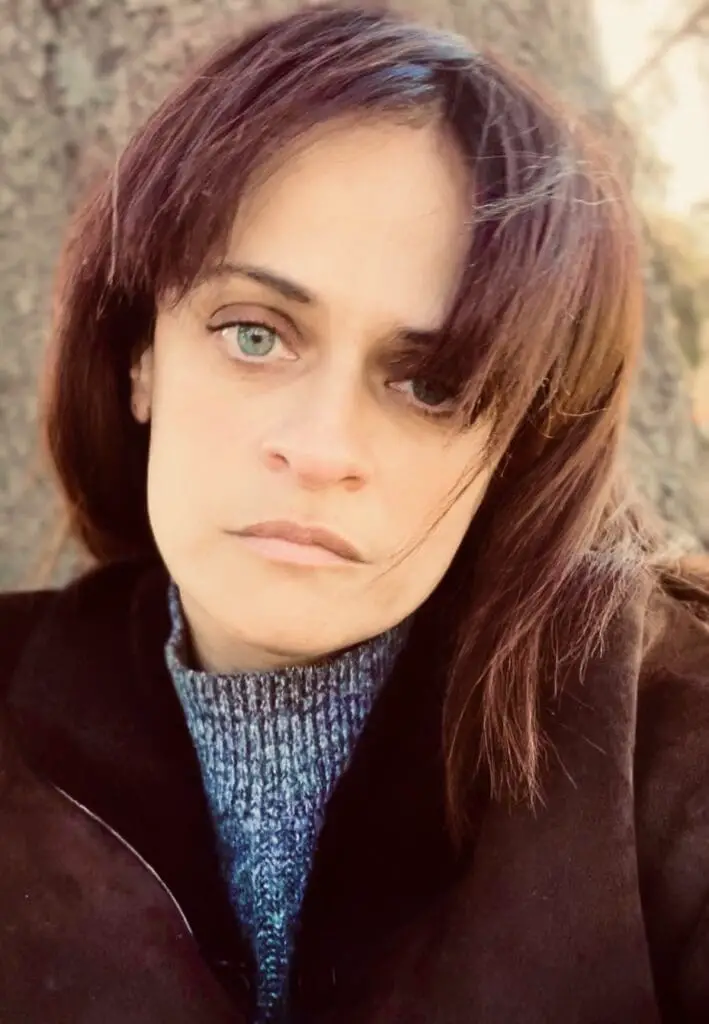 Before Luisa Colón embarked on the journey that would result in her first novel, Bad Moon Rising (Cemetery Dance Publications, August 2023), the born-and-raised New Yorker worked as a writer and artist in various mediums. Colón wrote for print and online publications such as The New York Times, Latina, USA Today, and many more; her illustrations have taken the form of comics, album artwork, and two murals currently on display at the World Trade Center in lower Manhattan. And as an actress, Colón appeared as a suicide bomber in the 2006 award-winning independent movie Day Night Day Night, earning nominations for a Gotham Award and an EDA Female Focus Award. She also starred as the titular character in Alejandro González Iñárritu's short film Anna.
But her primary creative focus for years has been writing the YA/horror/Latinx thriller Bad Moon Rising. "It's been the most rewarding, revelatory, and fulfilling creative experience of my life so far," Colón says. "I poured my heart and soul into it." Before finding a home at Cemetery Dance, Colón was told by numerous agents and publishers that Bad Moon Rising was too dark to find an audience. "They told me they couldn't finish it, that it was too upsetting," remembers Colón. "But really it was just a matter of finding my people—readers who would understand and connect with the book."
The two outcasts of Bad Moon Rising are also looking to form connections and find family. Elodia is a lonely high-schooler in Gravesend, Brooklyn, with a shocking act of violence in her past. Gabriel is a young man in upstate New York desperate to be loved, who stumbles upon a terrible family secret.
For the twisting, turning story and tormented characters, Colón drew upon Puerto Rican and Greek mythology, as well as her own personal experience growing up as a child of divorced parents and dealing with intense depression and anxiety.
The novel is filled violence, revenge, and magical realism, but "it's a story about family, and growing up," Colón explains. "In real life, all of these elements—adolescence, family, divorce, abandonment—can tear people apart, just rip their guts out," she says. "And that happens quite literally in Bad Moon Rising."
Instagram: @suchthingsido
Facebook: facebook.com/luisacolonrising
Website: luisacolon.com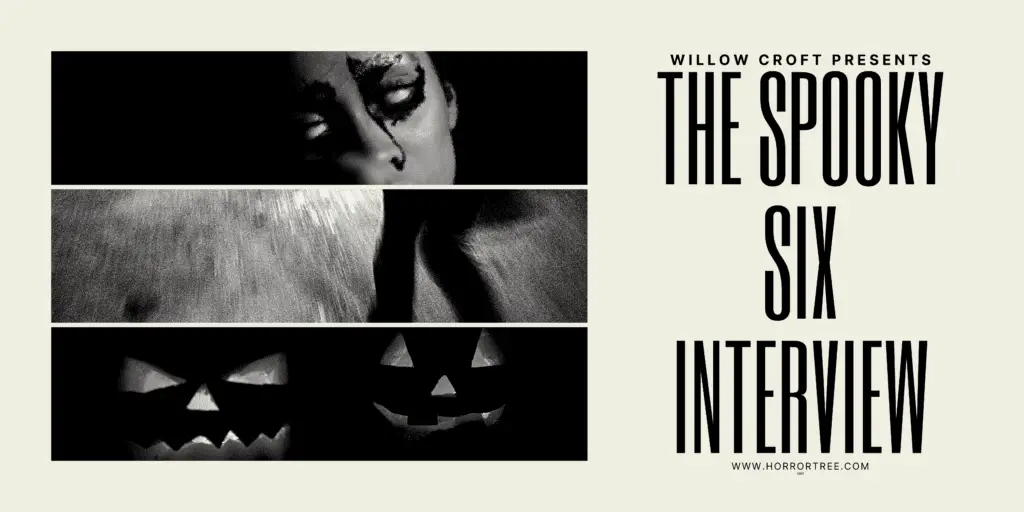 Willow Croft: "Hey, look at that derelict Victorian mansion . . . let's go explore it!" What's the most unusual setting you've read about in a horror/thriller book, or included in your own creative works?
Luisa Colón: I'm fascinated with vacant and/or burned out houses, these abandoned spaces with unknown history. So much has happened, but there are only remnants left behind to tell bits of a story. When I was younger, I worked at a movie poster and photo shop in downtown Manhattan. In the basement, some of the floor was sort of broken and exposed, and there were cobblestones underneath. That history, right there—the knowledge of what happened there may be gone forever, but a little slice of it is left behind. Those cobblestones make an appearance in Bad Moon Rising.
Willow Croft: "It was a dark and stormy night . . ." What are your go-to comfort foods, drinks, or other ways to wind down after a long day (or night) of writing?
Luisa Colón: I'd like to thank chocolate… seriously, chocolate was my go-to for late nights. It kept me awake and kept me going. I'd eat chocolate bars—just pure milk chocolate—and I'd also put chunks of chocolate in milk and then microwave it for a minute or so to make some sick hot cocoa. For unwinding, it's right back to the chocolate. Chocolate is amazing that way. It's both motivational- and comfort-food.
Willow Croft: "Did you hear that noise?" Everyone, even us horror writers, have our night terrors. What is it that frightens you the most?
Luisa Colón: According to my nightmares, I'm frightened of falling off high places, walking around naked in public, and being chased and unable to scream. Every night terror is about me rolling off someplace very high up. And my most reoccurring dream is finding myself naked in public. A close second is being chased by something or someone, and I can't move quickly enough, fight back, or get a sound out of my mouth.
Willow Croft: "I'm sure it was nothing. But I'll just go outside and check, anyway. Alone. With no weapons." Have you ever gotten writers' block? If so, how do you combat it? Do you have certain rituals or practices that help get you into the writing (or creating) mindset?
Luisa Colón: If I'm having trouble moving forward with my writing, I try to just think. That means lying down if if I can, getting comfortable, and just thinking about the story, the characters, the possibilities… seeing if things can come together that way. If lying down isn't an option, or I need more time, I do it on a walk or a subway ride. Just thinking. It's like the writing is water and I'm immersing myself completely in it until I surface with whatever I've been looking for. It doesn't always happen right away, to say the least.
Willow Croft: "Don't go into the basement!" Are you an impulsive pantser or a plotter with outlines galore? What other writing/industry advice would you share with your fellow writers & creators?
Luisa Colón: I'm a plotter with pantser characteristics. I like to know what the arc of the story is going to be, to have an outline of that, and I'll also create a timeline with dates and other notes. But how the characters get from the beginning to the end can be more open-ended. In some ways I like to see where the characters take me, and take the story. Things can get wild—that's what revising is for, to reign the journey in a bit and streamline it after that initial discovery phase. My biggest piece of advice for writing—and maybe even for life—is to find your people, whether they're readers, other writers and artists, friends, or story characters.
Willow Croft: "Ring ring!" It's the middle of the night and the phone mysteriously rings. Which notable writer, or person from history, would be on the other end of the line?
Luisa Colón: Elizabeth Short, AKA the Black Dahlia. She's been the center of an enduring mystery since 1947. It wouldn't just be about how she met her terrible end, I'd want to know everything up until then—her rose tattoo, the cryptic telegram found among her belongings, and where she went after she was last seen at the Biltmore Hotel. She was never able to tell her story.
About the Author
Latest Posts