WiHM 2023: Building a Horror Career in Your Sunset Years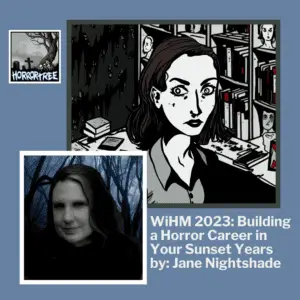 Building a Horror Career in Your Sunset Years 
By Jane Nightshade
I got my first horror story published five years ago. The publisher was a website called DaCunha Press, which ran on an online subscription model, with hardback print anthologies of their best submissions released periodically. My story, a dark psychological crime story, was chosen for both the website and one of the anthologies. Sadly, DaCunha didn't make it financially and removed its website a year or so later. I still have a couple of beautifully formatted copies of the anthology in which my story appeared.
Despite DaCunha's fate, I was encouraged to try my hand at more submissions to other outlets. At 58, I figured that I didn't have the time to build a big horror career like Stephen King or Ann Rice, so I approached the whole project with the idea that I wanted most of all to have fun and make new friends. Whatever else happened would be gravy. 
Today, I've been published or accepted by more than twenty anthologies or story podcasts. I've also got a single-author collection of stories coming out this May from Dark Ink Publishing. And I'm curating/editing a multi-author anthology of serial killer stories, entitled Jane Nightshade's Serial Encounters, for Hellbound Books. 
Plus, I've made a lot of great new friends along the way, not the least being our own Horror Tree's Stuart Conover and frequent Horror Tree contributor Rebecca Rowland. 
Horror Tree remains my first and best stop for new submission calls. Other sources include the websites Author's Publish and WriteJobs. And I've also found submission calls simply by Googling "horror or dark fiction publishers looking for new stories," and by following various publishers or editors on Twitter. I keep an Excel spreadsheet of appealing submission calls with details and deadlines. . 
My best advice for answering a submission call is to concentrate on sending stories that are well-tailored to the specific call. Last year, I got a story into an anthology by Flame Tree Press that I wrote specifically for that anthology's submission call. Of course, that only works if you have enough lead time to write something good. To be fair, there's nothing wrong with sending off a submission that "may" be suitable, but don't fret if it's rejected in favor of another story that's more of what the editor had in mind. Speaking of Flame Tree, they have a free monthly newsletter and they give subscribers early notice of upcoming submission calls. I recommend subscribing; they are nice people. 
Another piece of advice I would give to new writers would be to make friends within our vast and diverse horror community as much as you can. I got a story invite last year that didn't appear as a formal submission call just from a referral by a friend. I've also made wonderful connections by offering to review a movie or book for free on various small horror websites that can't afford to pay professional reviewers. Additionally, I belong to an online writing group on Discord that keeps me writing at least one story per month. Whatever it takes, as long as it's fun!
About the Author
Latest Posts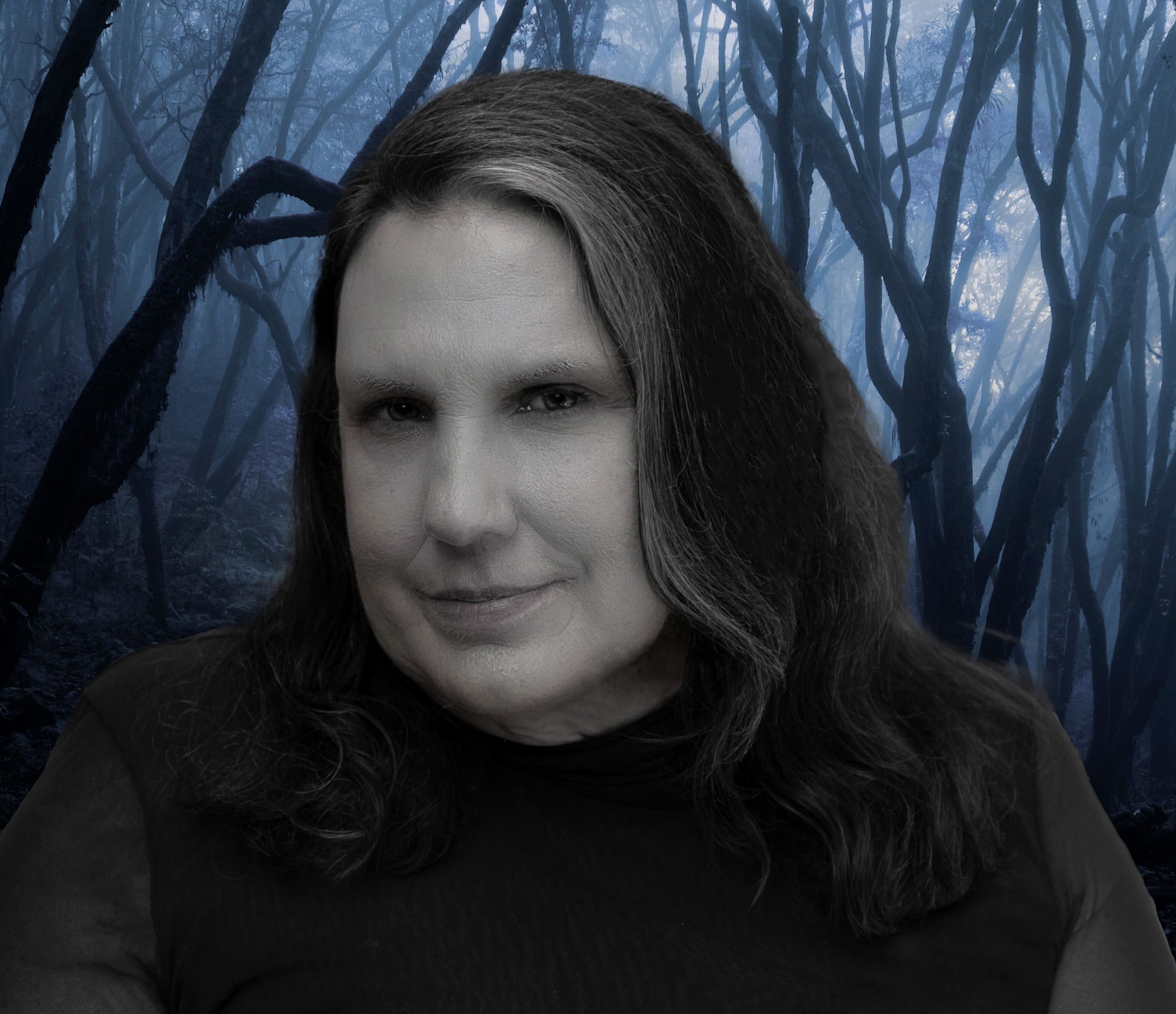 Jane Nightshade is a former business writer turned horror/dark fiction author. Her fiction has appeared in or will appear in more than twenty anthologies and has been dramatized by NoSleep Podcast and Octoberpod. Her non-fiction writing has appeared online at Horrornews.net, Horrified Magazine (https://www.horrifiedmagazine.co.uk/), and Ghouls Magazine (https://www.ghoulsmagazine.com/). She is the author of The Drowning Game, A Novella of the Supernatural, available in digital form on Amazon, and of A Scream Full of Ghosts, an upcoming anthology of twelve ghost stories scheduled to be published in May, 2023.