Epeolatry Book Review: The Vile Thing We Created by Robert P. Ottone


Disclosure:
Our reviews may contain affiliate links. If you purchase something through the links in this article we may receive a small commission or referral fee. This happens without any additional cost to you.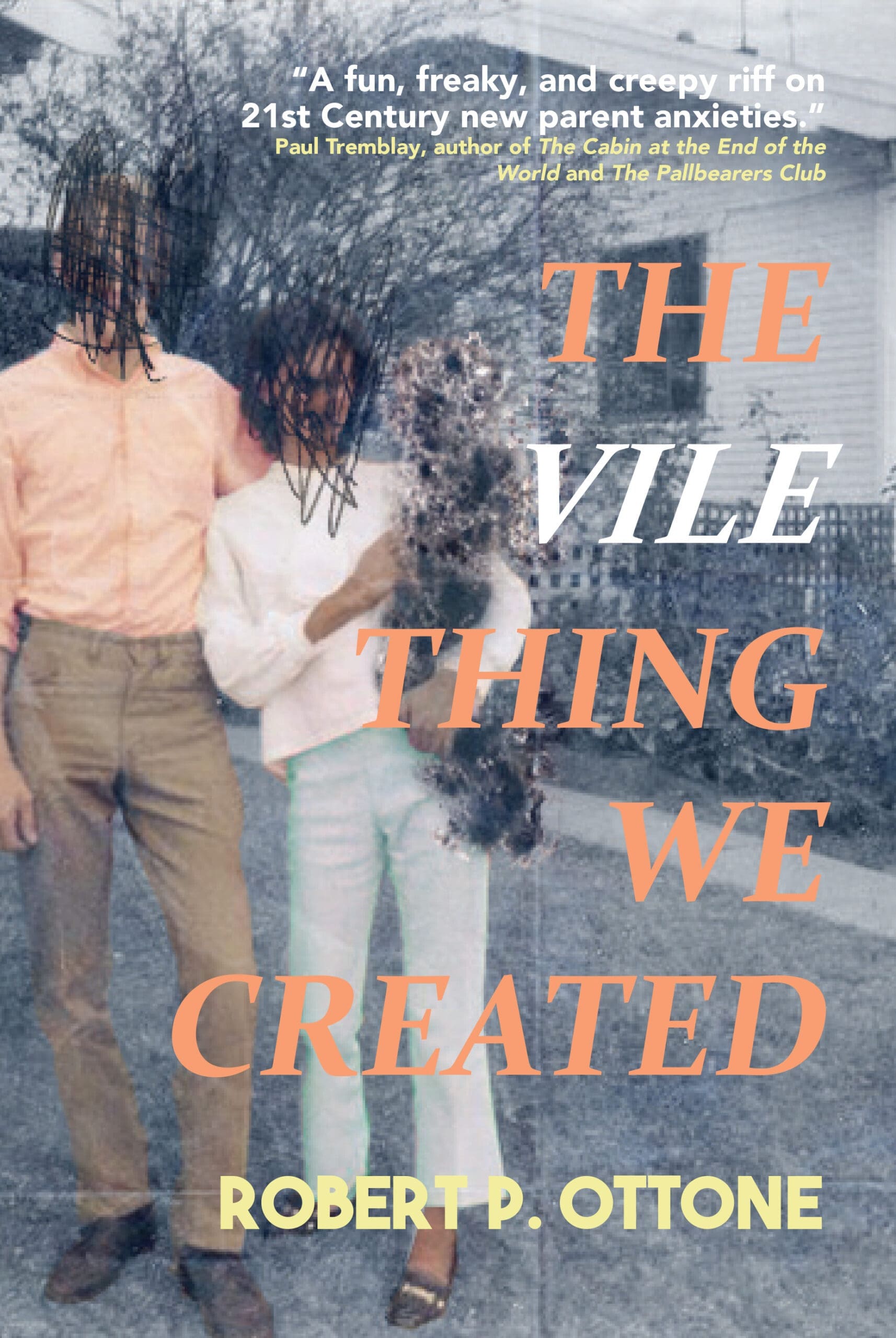 Title: The Vile Things We Created
Editor: Robert P. Ottone
Genre: Suburban Folk Horror
Publisher: Hydra
Release Date: 18th April, 2023
Synopsis: Lola and Ian had what they thought was the perfect relationship. Vacations. Fine dining. A healthy sex life.
But when their childless lifestyle begins impacting their social lives, they decide to take the natural next step.
But what happens when that next step cracks the perfect foundation Lola and Ian have built?
What happens when that next step is anything but natural?

Robert P. Ottone's The Vile Thing We Created is a terrifying vision of parenthood in the tradition of Ira Levin and Thomas Tryon.
This is not one to read if you're considering starting a family. No, sir-ee. And if you have anxieties or triggers around pregnancy, creepy kids, hospitals, or mental torment, best you also steer clear.
But if you do, you'll miss out on one of the finest horror novels of the year thus far.
Stoker-nominated Robert P. Ottone's latest – and his first from Hydra Publications – takes folk horror out of the country and into the suburbs, and it works amazingly well. There's still lurking in the forests, there's still cornfields, there's still talk of ancient beliefs and rituals and magic and summoning, but it all takes place in a fictional part of upstate New York, somewhere around the Hudson Valley. And those elements are mere sprinkles on the top of this binge-worthy work.
Ian and Lola Sumner are the cool couple who are quite happy in their childless state – very, very happy, in fact. But they lament the loss of their social life, as the coupled-up friends of their youth start having kid-friendly meet-ups without them. The obvious thing to do, of course, is to consider if they should procreate to get their social life back. After much thought, they decide to go for it – but regret it pretty quickly. 
Ottone's done huge amounts of research here into the perils of pregnancy, especially for women of colour, and it shows. While much of the first half of the book is showcasing the happy lives of the Sumners, it's when Lola gets pregnant that the creep (and blood) factor starts inching up. It's minor at first; could be the hormones, could be anxiety over what's to come. But Lola's pregnancy is anything but straightforward, and the walls between reality and beyond start to crumble. She's seeing things, vile things, but no one will believe her.
Once the kid arrives, it gets worse – or better if you're the reader. Creepy kids make for great tales, and this kid is as creepy as they come. Science and rational thinking are sought as explanations for events, but we all know that won't cut it. And why is Ian's weird, estranged mum suddenly so interested in the couple once there's a kid in the mix? And what really happened in the town (now abandoned) where Ian grew up? 
Pregnancy and parenthood are not painted well here, which will either cheer you or revile you. But they are painted realistically; the demons of postpartum depression, the anxious detachment of a new father who can't quite connect, the couple who regrets the decision and just wants to go back to life as it was before. But it's not a hate-letter to parenthood at all. As the folk horror elements kick in, so too does the empathy for Ian and Lola – and the anger for what they're made to go through.
If you're looking for extreme thrills and chills, you won't find it in The Vile Thing We Created. This is more of a slow build, a truly quiet horror that ratchets up the tension until the banks burst and you need to strap in for the ride. It is, however, a tremendous read. The PR for it said the book was in the tradition of Ira Levin and Thomas Tryon, and I can't think of a better heritage for this story. Full of unease and creeping dread, it will get under your skin and definitely have you looking harder at your peripheral vision.


/5
About the Author
Latest Posts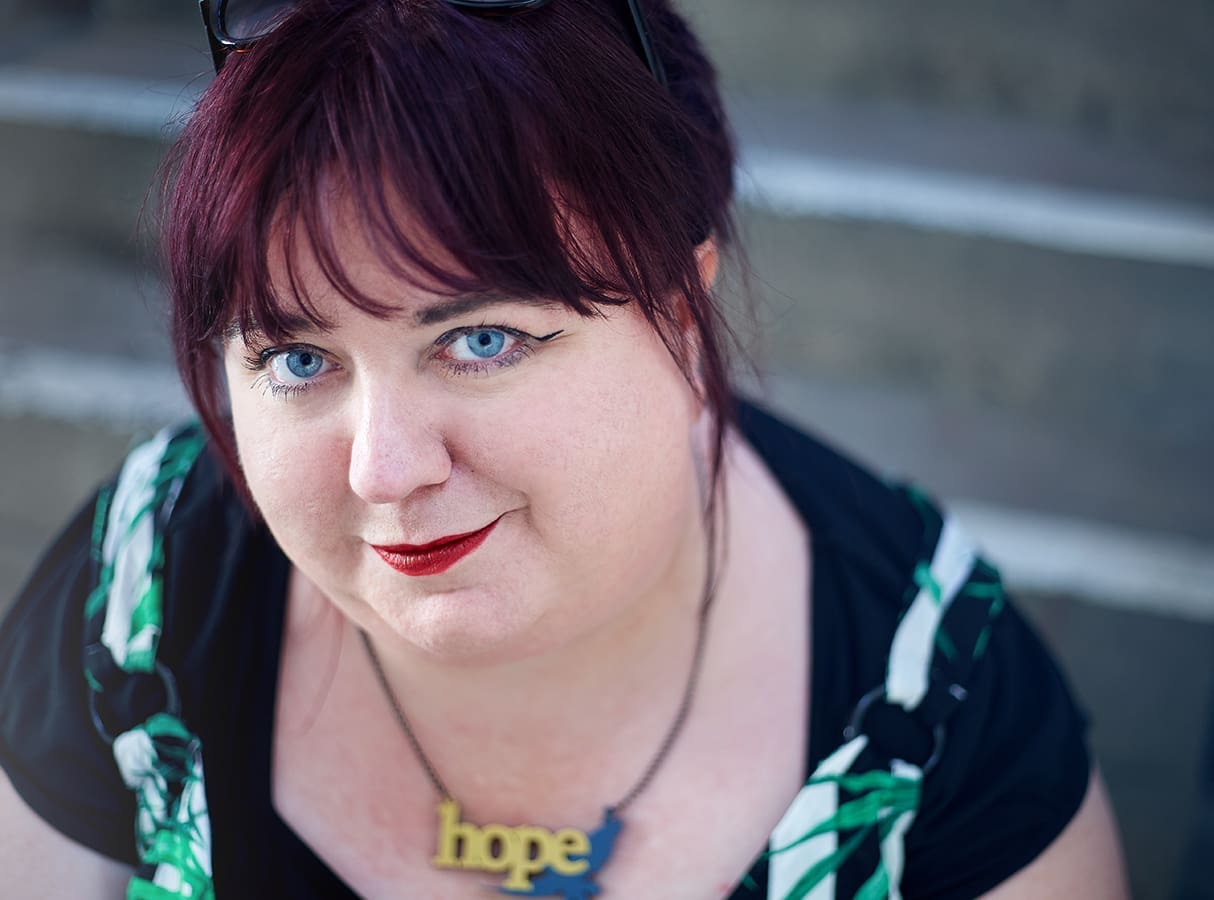 Lauren is a writer with various hats – journalist, copywriter, content marketer, fiction – and considers herself a storyteller at heart. She writes gothic and folk horror and is currently working on a novel set in the world of the Victorian occult. It's the supernatural and the occult that really give her goosebumps, and a good ghost story or vampire tale with a rising sense of dread will always pique her interest (and yes, Midnight Mass hit many of her buttons). She also has a developing fascination with folklore, the old ways and our fast-changing relationship with the natural world; this sneaks into her writing, too.
In The Real World, Lauren has more than 20 years' experience as a professional content creator. She's established and led global content teams and editorial strategies, including setting up content newsrooms for some of the world's biggest brands. She was a music editor for a daily newspaper in her native Australia (a good gig and the beach remain her happy places), though she's been London-based for 16 years and works as an editor, proofreader, marketer, and writing coach. She's also a mental health advocate; her Substack, How to Be Self(ish), tracked her year of sabbatical and self-care, and she continues to write it irregularly as a mental health companion.
You'll find Lauren haunting south London, where she lives with her Doctor Who-obsessed husband and their aged black house rabbit. You'll also likely find her hosting Writers Hour sessions for the London Writers Salon a few times a week.