Indie Bookshelf Releases Christmas Special- Horror Tree Supporters 12/08/2022


Welcome to our annual roundup of work produced in 2022 by the patrons, sponsors and staff of Horror Tree. Without any of these folk, Horror Tree wouldn't be what it is. This is just a small thank you to our supporters. We hope you will find something within this post to pick up and read and support those who support us!

How to Build a Culture breaks the process down into easy-to-follow steps. By completing a series of creative prompts, this book will elevate your worldbuilding from flat and formulaic to inventive and authentic. This workbook will help you to:

Build societies that feel ingrained and consistent

Create a culture that deeply impacts your characters and story

Use your world's culture to raise the stakes and increase tension

Create an immersive experience for your readers with powerful worldbuilding

Work your way through prompts designed to fully integrate a wide range of cultural elements into your worldbuilding. Learn how to create social structures to keep your characters in line, or to push them to rebel.

Get How to Build a Culture today, and become a commander of community and culture.

Available as both an ebook Guidebook and a paperback Workbook with space for answering each prompt.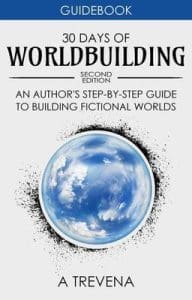 Overwhelmed by creating fantasy worlds?
Lost in your world? Unsure where to go next?
30 Days of Worldbuilding breaks the task into manageable chunks. By following 30 creative prompts, this book will guide you from idea, to full world.
This workbook will help you to:
Break the epic task of worldbuilding into easy steps
Build a full and complete world with prompts you may not have thought of
Tie your worldbuilding into your story to increase tension and conflict
Bring your worldbuilding back to your characters to get your readers hooked
By completing just one prompt each day, you can have a fully created fantasy world in a month. You will also have an invaluable book of worldbuilding notes to keep beside you as you write.
Get 30 Days of Worldbuilding today, and stop getting lost in your world.
This new edition is packed with more comprehensive prompts, more ideas, tips, and inspiration, as well as specific questions to answer.

Editing Services:
Cathy might offer a competitive price but she is very selective. Expect lots of red ink. One cent per word. 2 month turn around on works no more than 90K words.

Find out more at CatherineJordan.com.
When faced with a darkened doorstep, think before you walk through. Feel our dread, grief, anxiety, and fear at an unopened door. A chilling collection that encompasses diverse viewpoints and a wide interpretation of the theme. This horror anthology is inspired by (reimagined) true events! Included in this volume:

Jacque Day, S. J. Townend, Mia Dalia, Dianna Sinovic, J. L. Royce, Vickie Fernandez, Amanda Headlee, M. Brown, Fred J. Lauver, Carol A. Lauver, Lori M. Myers, Diane Sismour, Catherine Jordan, Alyson Faye, John Kujawski, Thomas M. Malafarina, Douglas Ford, Sergio Palumbo, Amie DeStefano
From Savage Realms Press comes a dark and twisted tome with over 400 pages of skin-crawling, spine-tingling horror that is sure to make you sleep with the lights on!
Cathy had two stories included in this anthology: "A Kiss is Not a Kiss" and "The Death Party".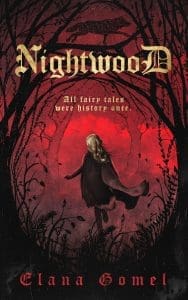 Nightwood
All fairy tales were history once.
Ally is a Ukrainian bride who married a wealthy Californian, Carl Morris. Everything is strange in her new home: the shadowy redwoods; the peculiar neighbors; and the mystery surrounding the death of Carl's first wife. But Ally is determined to leave her own tragic past behind and to be a good wife and a good American.
Escaping darkness is not so easy. Ally discovers that her house is on the border of Nightwood, where fairy tales become nightmares and nightmares are real.
When Carl is abducted, Ally follows him into the land where the Red, Black, and White Horsemen drag the sun in their wake. There, Little Mother takes her prisoner, and Ally is forced to labor in a filthy farmyard filled with deformed human livestock. But the ghoulish Little Mother is not the most terrifying creature in Nightwood. The Ogre, squatting in the Castle with no Windows, is poised to invade our world. He has Carl; and he wants Ally. To save her husband and the world, she'll have to brave the horrors of Nightwood and face the truth of her past.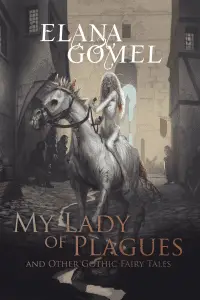 A haunting collection of dark fairy tales,
"My Lady of Plagues and Other Gothic Fairy Tales"
contains stories set in monster-infested woods and in elf-plowed lava fields; in modern-day Jerusalem and in medieval Venice; among deadly flowers and inside the body of a giant. Wildly imaginative and ranging in tone from gruesome to lyrical, these stories include new and surprising takes on traditional fairy tales ("Jack the Giant Killer" and "My Lady of Plagues"); bold feminist revisions of classic Greek myths ("Wings" and "Rattlesnake"); and contemporary political horror ("Death in Jerusalem" and "Alexei's Godmother"). Award-winning author and academic Elana Gomel brings her unique vision and her knowledge of fairy tales to create a kaleidoscopic collection of old and new stories that take you on a dark journey into magical realms you will never forget.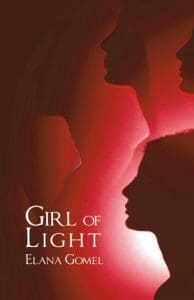 A voice through Svetlana's mirror guides her beloved MotherLand from behind its' electric tower.
The war with Wulfstan is not going as well as Sveta and her parents hope, but Sveta trusts the Voice. When she saves a stunned soldier in the street, Svetlana sets a series of events into motion, which tumble into the wet snow and envelops everyone around her. Girl of Light unravels Sveta's beloved MotherLand in a war-torn adventure through monsters, missing eyes and broken mirrors.
Girl of Light is a dark fantasy with a Slavic punch based on an even darker history.


Melody E. McIntyre's short story, 'Chasing Chaos' features in The Private Vault of Aleister Crowley.
This unsettling anthology takes a look inside the secret vault of history's most infamous occultist. Within these pages you will discover an array of mystical items, enchanted totems, cursed creations, arcane objects, and otherwise diabolical doodads–each with its own unique provenance and history. Focusing on crafting dark and atmospheric tales that terrify and tantalizes the senses, these handpicked authors have produced something that is as unsettling as it is outright frightening.
Enter the Vault through these cursed words, these dangerous tales… if you dare.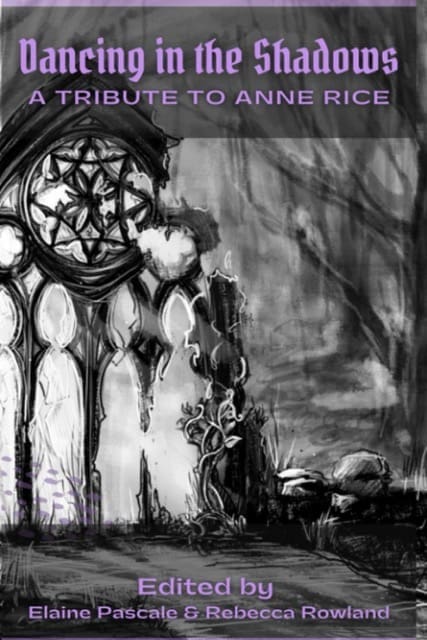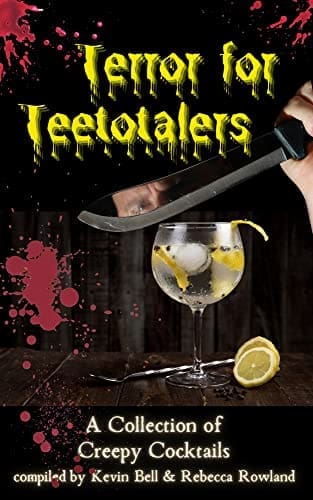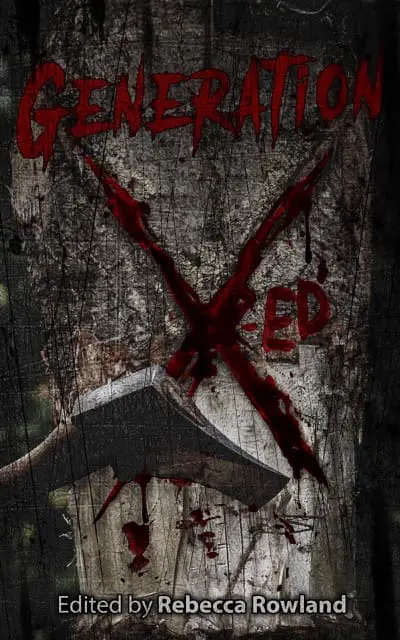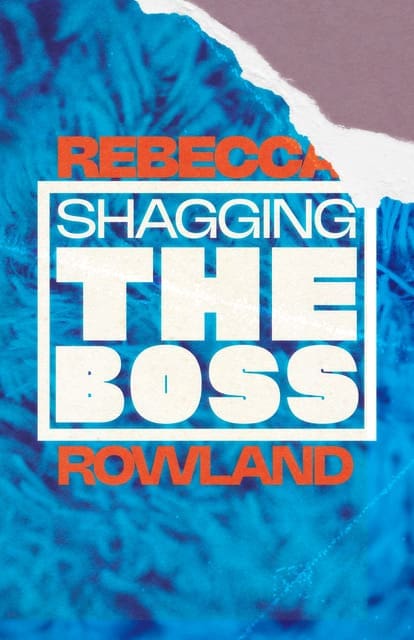 Dancing in the Shadows (Charity Anthology)
Overview: Nineteen authors show love to the Queen of Horror with contemporary gothic tales inspired by her legacy
Terror for Teetotalers
Overview: Thirty of your favorite horror films turned into devilishly good cocktails.
Generation-X-Ed
Overview: Welcome to the 
slacker
 SLASHER generation.
Shagging the Boss:
Overview: One part vampiric boogeyman tale, one part workplace allegory, zero erotica.


The Name of Fear Collection:Tales of Anton the Undying
Rome may have fallen, but its greatest hero still fights to keep the supernatural world in check.
Once a powerful gladiator, Anton is now a vampire enforcer tasked with eliminating creatures that expose the secret supernatural society hidden within our world. But not all monsters are willing to lay low—some passionately yearn for a return to the good old days when they fed openly and dominated humanity. These diehards will go to any lengths to achieve their goal, even if it means destroying Anton. But Anton guards a terrible ancient secret, and those foolish enough to challenge him soon discover there are things even monsters fear.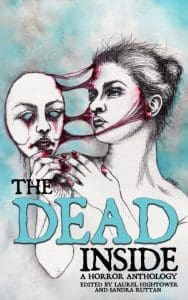 ​Our identity is the essence of who we are … But what if our identity is threatened? What if our family members or partners reject our identity? What if educators and employers push us to conform to their prejudices or expectations for us? When we twist, contort, bleed, unravel, and die on the vine—what becomes of the pieces that remain? How much can we cut before there's nothing left?
Through the pages of The Dead Inside, some of the best horror writers of our era examine the forces that can threaten our identity, exposing the ways identity horror threatens our well-being, our dreams, our very existence.
Featuring stories and poems by:
S. H. Cooper, M. Lopes da Silva, Paul Michael Anderson, K. P. Kulski, Robert Bagnall, Belicia Rhea, Eric Raglin, Robert Stahl, Sarah Jackson, Daniel Barnett, R.J. Joseph, Sam Kyung Yoo, A. K. Dennis, Ali Seay, Michelle Cadiz, Joe Koch, Jaecyn Boné, Avra Margariti, Michelle Mellon, Evelyn Freeling, Katie Young, Marcus Woodman, Sarah Wu, Elle Turpitt, Renee Cronley, Mary Rajotte, Patrick Tumblety, Roxie Voorhees, Tabatha Wood, and Scott J. Moses
Foreword by weird and horror author Donyae Coles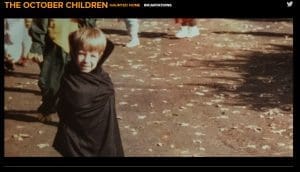 The October Children
This audio series from Patrick Tumblety is an annual celebration of October and Halloween through episodes that feature seasonally appropriate short stories and poetry by him and a few guest writers, including Laurel Hightower and Jeff C. Carter. The second season was published this year in October.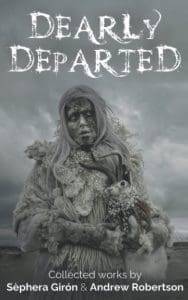 ​Dearly Departed…
…we are gathered here today to witness zombie drag queens terrorize small town gay bars, oversexed Jackalopes challenge sanity, skin dealers sell satiety, vampiric lesbians cure what ails them, possessed Ouija boards and evil puppets haunt fans of the occult, and cult-creating club kids teach the children that anyone can be beautiful, but it takes real talent to be truly sickening.
In this 13-tale collection of dark fiction spanning a decade, Sèphera Girón and Andrew Robertson have selected their favourite frights, including new, previously published and alternate versions of their gravest hits.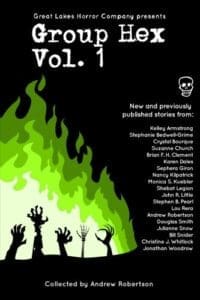 The Great Lakes Horror Company presents this collection of 19 new and previously published horror stories from some of the best writers lurking on the chilling shores of the wild and wicked north. Cannibals, zombies, vampires, vengeful gods, psychotics and the supernatural are just a few of the terrifying things waiting for you in this collection featuring members of the Horror Writer's Association Ontario Chapter. Gathered here are award-winning best-selling authors, bold and bloody newcomers, and more than a few unhinged souls telling tales that will make your blood run cold. Illustrated by celebrated genre artists, Group Hex Vol. 1 transports you to the hungry shores of future worlds, to the heart of mystical planes, and to the rooms of what seem like perfectly normal suburban houses…but they aren't. And after reading these tales, you may never be the same again.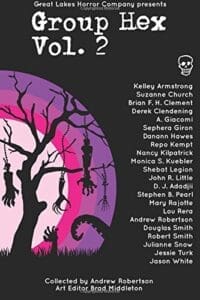 With Group Hex Vol. 2, the Great Lakes Horror Company continues the tradition of terror established with Group Hex Vol. 1. This diverse horror anthology features chilling tales of terror from bestselling authors, cult favourites, bent minds and blood soaked newcomers. Prepare yourself for vengeful spirits, hungry haunted houses, monstrous carnies, diners serving up a side of death, corporate crimes and murderous demons hidden in plain sight.With illustrations by popular and award-winning genre artists and a few possessed souls with a poisoned inkwell, Group Hex Vol. 2 is ready to satisfy those with even the most peculiar tastes.


Nate Holbrook had put his past behind him. When his friends went missing all those years ago at Lake Swart, it had been nothing more than a tragic mystery. No matter what stories they'd told each other about the "Forest Man," there was no primeval menace lingering in that cave they found deep in the woods.
But when Nate meets up with Jennifer, a fellow Lake Swart survivor and his first love, everything changes. Finding her scarred and broken by the weight of the past, he proposes a daring remedy for their shared trauma—to return to their old summer haunt and prove the thing in the cave nothing more than a delusion and a myth.
But what if Nate is wrong?
What if the Forest Man is still waiting, after all this time, for a new friend to sing his song… to take his hand and disappear?
Praise for WE HAUNT THESE WOODS:
"A relentlessly paced, shining example of how well folklore can work in horror. Cornetto pulls the reader in immediately, seamlessly weaving two timelines and building up to a nail-biting climax. A swift read that will leave you breathless."
– Laurel Hightower, author of CROSSROADS and BELOW


Paused – bio-thriller. When your body stops but your awareness continues, what can you do? Purchase here.
Reborn – folk horror sequel to The Five Turns of the Wheel but can be read as a standalone. Purchase here.
Lilith Rising – Stephanie Ellis and Shane Douglas Keene. A horror novella in verse telling the tale of Lilith's revenge against Adam. Purchase here.
Foundlings – Cindy O'Quinn and Stephanie Ellis. Found poetry based on the work of Linda D. Addison and Alessandro Manzetti (who wrote the foreword!). Purchase here.

About the Author
Latest Posts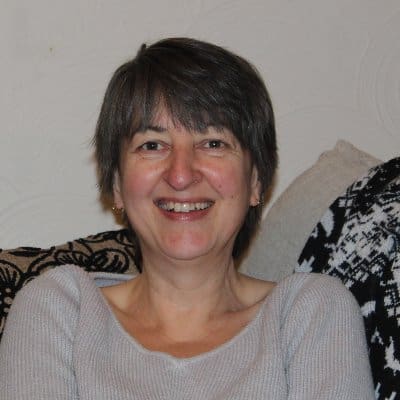 Stephanie Ellis writes dark speculative prose and poetry and has been published in a variety of magazines and anthologies. Her longer work includes the folk horror novels, The Five Turns of the Wheel, Reborn, and The Woodcutter, and the novellas, Bottled and Paused (all via Brigids Gate Press). Her dark poetry has been published in her collections Lilith Rising (co-authored with Shane Douglas Keene), Foundlings (co-authored with Cindy O'Quinn) and Metallurgy, as well as the HWA Poetry Showcase Volumes VI, VII, VIII, and IX and Black Spot Books Under Her Skin. She can be found supporting indie authors at HorrorTree.com via the weekly Indie Bookshelf Releases. She is an active member of the HWA and can be found at https://stephanieellis.org and on Blue Sky as stephellis.bsky.social.