Epeolatry Book Review: Symphony of the Damned, ed. TroyAnthony Schermer


Disclosure:
Our reviews may contain affiliate links. If you purchase something through the links in this article we may receive a small commission or referral fee. This happens without any additional cost to you.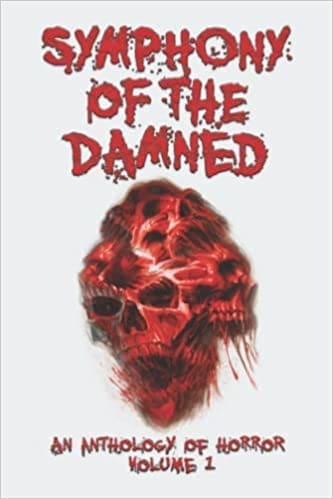 Title: Symphony of the Damned
Author: Various, ed. TroyAnthony Schermer
Publisher: Savage Realms Press
Genre: Horror
Release Date: 16th April, 2022
Synopsis: From Savage Realms Press comes a dark and twisted tome with over 400 pages of skin-crawling, spine-tingling horror that is sure to make you sleep with the lights on!
This eclectic mix of the macabre and the maniacal features 27 tales of terror:
A man purchases a painting by the notorious serial killer, John Wayne Gacy.

A night of seemingly harmless flirtation brings a woman much more than she bargained for.

A journalist's interview for a human-interest story quickly evolves into a living, breathing nightmare.

A man's dream of making contact with extraterrestrials has unforeseen consequences.

While investigating a beautiful and mysterious planet, the crew of the Starship 

Tigris

 quickly discovers that all is not the paradise it appears to be

A doctor's emergency house call results in a truly horrifying discovery

In a near-future dystopia, stringent laws are passed dictating how men can interact with women

A couple receives a phone call from their daughter on the 15-year anniversary eve of her death

An elite team discovers the sole lifeform on a deserted planet is carrying a deadly secret

A bus ride takes an unexpected detour into the gruesome and the macabre

and many more
Best known previously for their gamebooks, Savage Realms Press has burst onto the horror scene with a lineup of horror anthologies catering to young adult and adult readers. Symphony of the Damned, Volume 1, is curated for the latter of the two audiences and offers an assortment of stories ranging from drabbles and flash to mid-length tales and novelette. Most of the pieces are cemented firmly in the speculative realm, with plots incorporating science fiction terror as well as dark fantasy, though a few hover in the psychological horror subgenre. 
Margaret McGoverne's "Shadows Under Leamouth" follows reporter Renee Clayton in her development of a human-interest story on the displacement of residents; the city needs to eliminate housing in order to widen a thoroughfare. 
"The distant bumping of traffic over tired tarmac and the clattering of her shoes were the only sounds on the deserted street. She didn't fancy lingering here as the rush hour dwindled and the road was left to the watchful, brooding night. Renee suddenly felt the fearful ache of being small and not knowing the way home—of being lost. 'Stop it!' she chided herself. It's just a dreary old street with a sell-by date, no need to get the creeps. She glimpsed something as she turned to climb the second flight of steps. Something was hunched over the first-floor landing, closely following her progress."
Renee interviews Doris Holm, an elderly woman, hoping to pen a sympathetic vignette of the defenseless occupants about to lose their homes. However, the young journalist soon learns that Mrs. Holm is hiding a much bigger story, one of Lovecraftian proportions.
Another tale is led by a writing protagonist in Catherine Jordan's "The Death Party". Edgar, an up-and-coming author in 1800s Baltimore, attends a masquerade party with an intention to network. He soon realizes he's made a terrible mistake in judgment as the gathering's mood grows darker with every discovery. 
"'Those women aren't normal.' The navy-man, again. 'Have you noticed her piney perfume?' 'The fragrance comes from the candles,' said a pixy of a woman in white with her masque heavily decorated in colorful jewels and feathers. Her voice held a helium-high tone. Wavering and drunken, she gave me a short curtsy and introduced herself as Sophia. 'Smells like a Christmas tree.' The navy-man thumbed his nose. 'She smells like camphor, obviously to mask the scent of Satan.' Aghast, I wondered if they were serious—no smiles, no jeers."
The festivities grow more portentous until Edgar finds himself and his companion in a hazardous turn of events. The discomfort in Jordan's tale builds stealthily, climaxing in a gruesomely fun cameo featuring Nathaniel Hawthorne's wife. 
Matt Martinek's narrator of "#22" intended to purchase one of John Wayne Gacy's "Pogo the Clown" paintings. But when he is offered the opportunity to own one of the pieces in the serial killer's Death Wish series instead, he immediately buys, frames, and hangs it on his wall. 
"As I know you were already wondering, I did not consider myself to be a sick person by any means. I did have an affinity for the dark and for the macabre, but it was not in an overtly twisted sort of way. And, as far as murderers went, I did not appreciate their actual deeds as much as I appreciated the lengths they went to in order to achieve their goals. To me, that was really something, because the price they were paying in their quests for greatness was the actual loss of their lives. They did what they wanted to do, what they needed to do, no matter the cost. I found that admirable, to say the least, and very, very sexy. Focused, goal-orientated, determined—isn't that what we were taught to be?"
Unfortunately for a routine jogger—whose route routinely crosses with the narrator's drive to work—Gacy's focus, goals, and determination seem to have imprinted themselves onto the killer's art, and the narrator's new acquisition taunts its owner to take unspeakable action. 
All Katherine wished for was "a little quiet time all to [her]self" and in A.E. Jackson's psychological horror gem, "Rest and Relaxation," Katherine eventually gets exactly that. Never having traveled to a resort in Rehoboth, Delaware, she has a lot of questions for her host at Still Waters, but first, she settles in for a bout of peace and quiet. Until the echoes of a true crime radio program detailing the case of a murdered baby play incessantly through the walls. 
"Katherine forced herself to ignore the rambling host. She stood, took a few steps into the kitchenette, and pressed her ear to the wall above the sink. No difference in the broadcast. She pressed her whole body against the wall to improve conduction. Still, the sound of the program remained the same, constant but muted. Just loud enough to interrupt my rest, but soft enough that I might be able to ignore it—until another raging crackpot calls and explodes with their off-the-wall theory! Katherine chuckled to herself as she backed away from the wall. I won't let loud neighbors ruin my stay."
Jackson's tale twists and turns, finally settling into a finale fit for a Twilight Zone script.
The tent pole position of the collection, "The Devil May Come" by Marie Lanza begins in medias res, as a character's 
"bare feet, covered in mud and grime, stumbled from the waters of the swamp. The rotten water was tinted red from blood running down the woman's thin legs…Her clothes were ripped to shreds, revealing her milky white skin underneath, her chest painted with crimson from a neck wound that she was keeping one hand firmly pressed against. In the other, she gripped a shard of glass, and despite the obvious pain, she held it tight." 
This isn't a scene from a rape-revenge flick, or even a hopeful set-up for a final girl victory; instead, Lanza weaves a fast-paced mystery-horror yarn that teeters between creature feature and cult paranormal, and it keeps the reader's eyes pasted to the pages until the very last word. 
The anthology is worth buying for these five stories alone, but no matter what the reader fancies, as long as it's unsettling, s/he is certain to find something melodiously creepy in Symphony of the Damned.


/5
About the Author
Latest Posts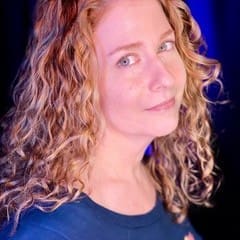 Rebecca Rowland is an award-winning dark fiction author and the best-selling editor of seven horror anthologies. Find links to her latest work on RowlandBooks.com, take a peek at what shiny object she's fixating on @Rebecca_Rowland_books on Instagram, or just look for her table at author conventions: she's that painfully awkward gal who can't sit still.