Epeolatry Book Review: Spinal Remains by Chad Lutzke


Disclosure:
Our reviews may contain affiliate links. If you purchase something through the links in this article we may receive a small commission or referral fee. This happens without any additional cost to you.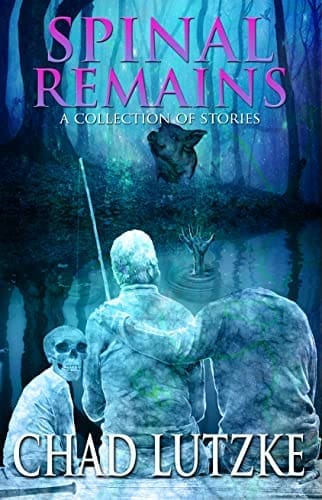 Title: Spinal Remains
Author: Chad Lutzke
Publisher: Cemetery Gates Media
Genre: Horror
Release Date: 9th August, 2022
Synopsis: In his third short story collection, Lutzke offers yet another bender-tossed concoction of fiction colored dark. Fourteen tales covering a multitude of subgenres, including: psychological, crime, extreme, human horrors, bizarre, coming of age, and humor.
Although it doesn't get as much flashy press as its sisters splatterpunk, cosmic, and paranormal, literary—so-called "art house"—horror is a subgenre that has always quietly yet reliably simmered at the top of the scare heap. Chad Lutzke is a true Renaissance man: his visual art garners its own deserved praise, but his literary horror writing is a pure delight, a fat pat of butter on the most filling of storylines. Although Lutzke darts off into other subgenres within Spinal Remains, the majority of the stories are psychological or quiet horror, and there is not a weak entry in the bunch over the span of the fourteen-story collection. 
"A Season for Pruning" will satiate the most discriminate of extreme horror fans; "Better Than October" and "Sinners" will more than appease those with a hankering for coming-of-age tales. In "Vigil" a neighborhood joins together, block-party style, to observe the unearthing of a local home's disinterment of several corpses. In "Not Fade Away" a woman fights the demons of oncoming Alzheimer's disease, and in "Frankenstein Lipstick & Dripping with Tuna" a man acts as a mercenary to rescue a neighbor's daughter from forced enslavement within a drug house. Most enjoyably, in "Holes" a man develops a taste for voyeurism after spying a familiar sadistic bully being brutally tortured: "Three crushed spirits gathered in an apartment, desperately attempting to fill a hole Manny had carved into each of them." In every instance, he left this reader both unnerved and satisfied. 
Lutzke is a shrewd storyteller; he doesn't waste a word yet never skimps on detail. What may seem like an innocuous, random tangent is always tied meaningfully into the plot. 
In "Cycles" a boy discovers a dead body while on an expedition with his grandfather who in turn, terrifies the boy by insisting they remain in view of the body. The experience creates a life-long trepidation of the water for the boy, and when the grandfather passes away after a battle with pneumonia, the boy "realized he too died with fluid-filled lungs—a thought that secured my fear of drowning all the more." In "Baby Steps" the author revives a character from the gothic canon, Bram Stoker's Renfield, and ships him to AA meetings as a way to deal with his insatiable hunger. As the protagonist works through his unresolved issues with his master by penning letters that will never be sent, he notes, "'Fake it 'til you make it,' he said, then shoved the box back into the dark. 'You bloodsucking bastard.'"
My favorites of the tales, it turns out (as revealed by the author in his story notes), include a piece the author created just for his patrons. "Predisposition and a Box of Crayons" tells the story of a woman consumed by abandonment by her husband who neglects her toddler son, Johnny. Johnny, in return, manufactures an invisible companion who will give him attention, but his creation problematically appeals to his self-absorbed mother. The story reminds me of Joyce Carol Oates' "Take Me, I Am Free" in the most ghastly and delightful way. 
In another stand-out, "Culling the Pigs" a terrorized spouse fights back against her attacker, then flees, finding sanctuary in a random boy's treehouse. "Terence, Jarrod, Randall, and even her own father were from the same dick-drive mold. Every last one of them guided by lust, schooled by porn and swayed by their own absurd fantasies. And let us not forget pride. The crushing of ego brought a fist to the face. Like clockwork." Lutzke creates an effective, engaging feminist horror ditty: a piece, he reveals later in the notes, that began as an idea for a longer work. I hope the author expands the work, because I am here for it.
Something I've always found appealing about the most gifted of horror scribes is their ability to weave witty observations into their narratives. Lutzke does this in spades, from his description of a wife's discovery that her ailing husband had an affair with his caregiver: "Janice found out later that the nurse—that bitch—had been running her own blood pressure tests under the hospital bedsheet. A different kind of stroke altogether," to a self-defined loser's acknowledgment of his car as a metaphor: "The grey primer on my Pontiac Bonneville is fitting, a reflection of my life—a dark, gritty exterior covering up an aging heap that's falling apart," to the set design of a neighborhood tableau: "For a while, the talk was pure testosterone. A grill tends to do that. You'll sprout hair on your chest just standing nearby." 
Lutzke's prose goes down smooth—there are no ostentatious monologues or over-complicated reams of dialogue—and it is skillful in a way few writers demonstrate. Simply put, Lutzke makes it looks easy even though he achieves the most difficult of tasks—enrapturing the reader and never letting go until the very last page.


/5
About the Author
Latest Posts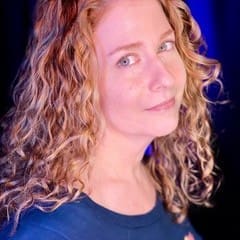 Rebecca Rowland is a New England-born author of dark fiction and editor of horror anthologies. Projects releasing this summer include the anthology in tribute to the late, great Anne Rice Dancing in the Shadows, the transgressive weird horror Shagging the Boss, and the speculative fiction hybrid Optic Nerve. For a preview, visit RowlandBooks.com; for a peek at what shiny object she's fixating on this week, follow her on Instagram @Rebecca_Rowland_books.