Christmas Special! Indie Bookshelf CHARITY Releases


Christmas is a time for giving. Over the years, authors have often given their work freely to publications in order to raise money for charities dear to their hearts. This Indie Bookshelf highlights the charity publications Horror Tree is aware of from 2020 and 2021. The pandemic triggered a number last year and as we didn't create this special then, we thought it only fitting to include them this time.
Please consider purchasing one of these publications and supporting those less fortunate. And thank you to those who have given their time so generously to create them – whether writing, editing or publishing. Click the images to go to the purchase site.
Silent Scream b
y Alyson Faye. Novella. A lost silent horror film from 1928. An inheritance tainted with madness and death. A long-dead film actress whose diary speaks from the grave of evil, corruption and debauchery. A missing film actor whose stardust life unravelled into grotesquerie. Can a one hundred-year-old film destroy lives today? How far will Ivy have to go to find the truth? And who will she have to lose along the way? Raising money for Centrepoint in the UK, a charity for the homeless.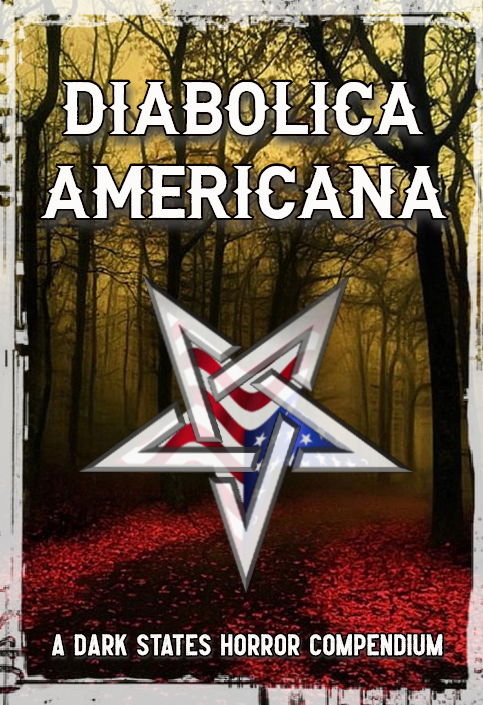 Diabolica Americana is a charity horror anthology featuring 22 authors with a foreword by Eric LaRocca. Contributing authors are as follows: Richard Chizmar, Jonathan Janz, John F.D. Taff, John Langan, Cynthia Pelayo, Hailey Piper, Laurel Hightower, Chris Sorensen, Hunter Shea, Rhonda J. Joseph, Gabino Iglesias, Sadie Hartmann, Sara Tantlinger, Anne Gresham, Rowan Hill, Rayne King, Patrick Barb, Nicole M. Wolverton, Vivian R. Kasley, Scott J. Moses, Nick Moorefox, and Shane Hawk. It explores the dark states of America, unearthing all that is evil, depraved, and eldritch on the cusp of Halloween.
Raising money for 'A Place Called Home', which gives children and teens a chance to have meaningful lives away from the influence of gangland culture in Los Angeles. By purchasing this book, you will be making a real difference to the lives of so many bright, young hopefuls.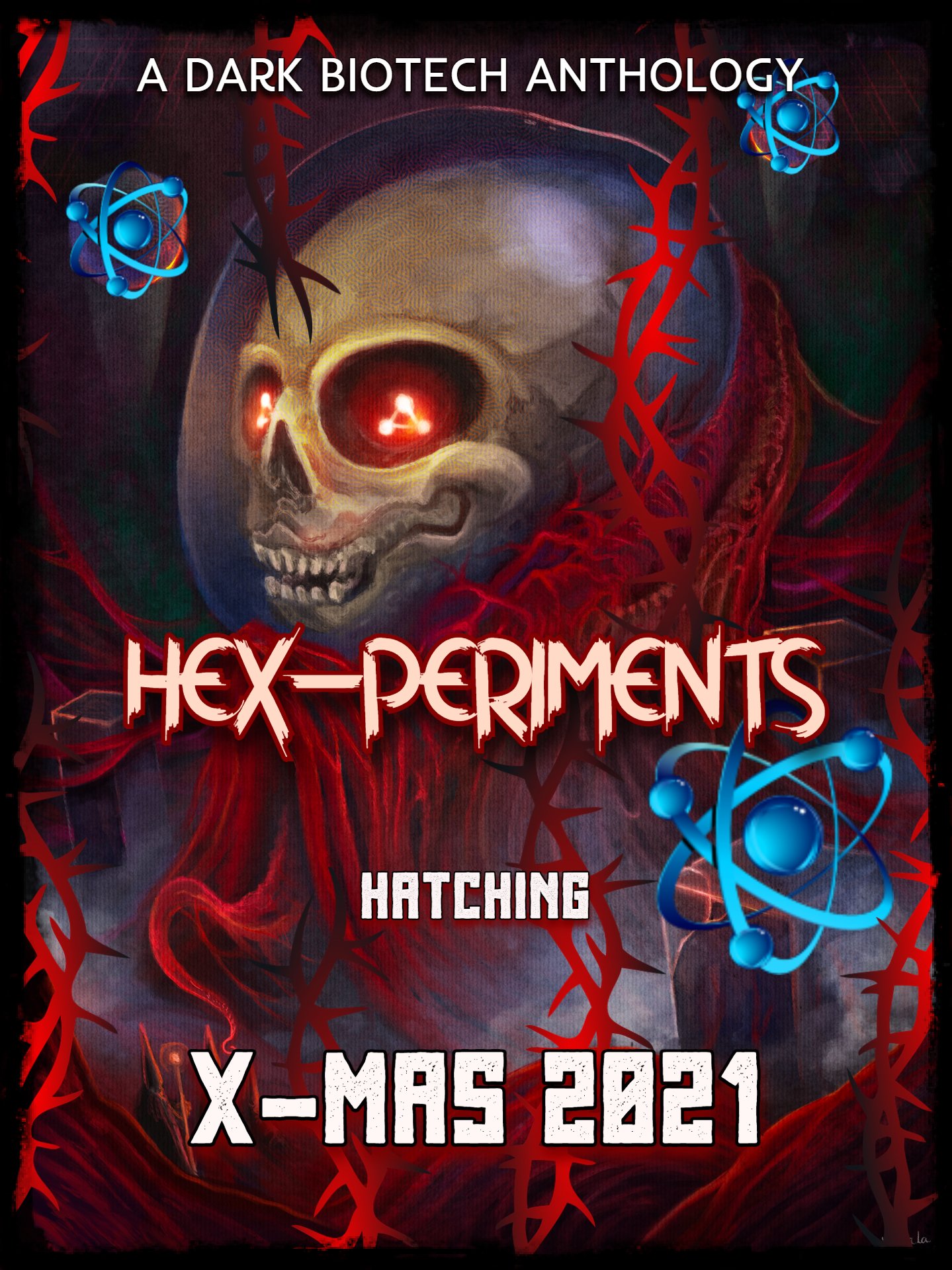 More information coming soon! 
Diabolica
Britannica is a collection of 14 dark tales from the dark isles. It features contributions from the following authors: Adam L G Nevill, Tim Lebbon, Keith Anthony Baird, John F Leonard, Morgan K Tanner, Arthur M Harper, Christopher Henderson, Beverley Lee, Sarah E England, Catherine McCarthy, Stephanie Ellis, Janine Pipe, Sarah J Budd and Alyson Faye. Genre legend Ramsey Campbell contributes with an insightful foreword and puts his stamp on another addition to British horror's legacy. So explore every corner of this compendium and be pulled into the shadowy depths of the dark isles.
Raising money for the NHS' efforts in COVID-19 research.
Givng t
he Devil his Due. What if a young girl had the power to stop her tyrannical father from battering her mother ever again? What if a student had a secret weapon to end sexual assault by her predatory professor permanently? What if a housewife had unusual means to get back at her controlling husband and walk away from her marriage alive? In Giving the Devil His Due, the Pixel Project's first charity anthology, sixteen acclaimed fantasy, science fiction, and horror authors take readers on an unforgettable journey to alternative worlds where men who abuse and murder women and girls meet their comeuppance in uncanny ways. Featuring stories from Stephen Graham Jones, Christina Henry, Peter Tieryas, Kelley Armstrong, Linda D. Addison, Hillary Monahan, and more, Giving the Devil His Due presents sixteen stories that will make you think about the importance of justice for the victims of gender-based violence, how rare this justice is in our own world, and why we need to end violence against women once and for all.
Raising money for the Pixel Project which seeks to end violence against women.
Flashes of Hope, flash horror story anthology, curated by Theresa Derwin, has been compiled to bring hope in this time of darkness and to do something about it by raising funds for food-banks and people adversely affected by Covid and lockdown. This book celebrates the strength of our key-workers by making every hero in the book one of them: from cleaners, to nurses and doctors to shop keepers, these are the heroes at the frontline.And the heroes in these stories.Featuring stories from Alyson Faye, Ruschelle Dillon, Ken Shinn, Dave Jeffery, Eric Ian Steele and Anna Taborska, these protagonists fight all kinds of monsters, supernatural and other. So step inside, face the darkness, and see Hope win.
Raising money for food banks and those disadvantaged by covid.
The Ban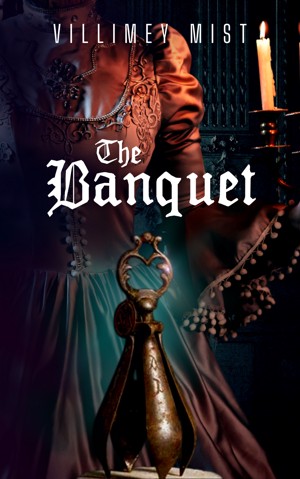 quet by Villimey Mist. Maria Lopez, a sexual assault survivor, receives an invitation to The Banquet, a secret annual event where women such as herself get the opportunity to exact vengeance on their attackers.
Raising money for Stígamót, an Icelandic charity that offers free counseling for victims of abuse.
Cabin Terror by Sarah Jane Huntington. If you go down to the woods today… One cult, one ritual, one forced open dimensional door.
A creature from elsewhere…  One fierce elderly woman. Three girls. One survivor? Secrets, lies, and a found footage movie. Really, what could go wrong? CABIN TERROR. No one lasts the night. A COSMIC SLASHER
We are Wolves
. Once upon a time, there was a woman, and she was tired. Tired of pushing. Tired of being pushed. Tired of feeling alone. Tired of so much. So she gathered together a pack of wolves, a band of mothers, sisters, wives, daughters, partners, friends, lovers, survivors, victors and brilliant, shining things, and she told them to sing. And sing they did.
The result is WE ARE WOLVES, a chorus of of terrifying, moving and heart-breaking stories from some of horror's finest contemporary writers including Gemma Amor, Laurel Hightower, Cina Pelayo, Sarah Read, Hailey Piper, V Castro, Sara Tantlinger, Sonora Taylor and many more.
Raising money for the survivors of abuse and assault.
Infected. A collection of terrifying tales set in the very near future… or perhaps it's already here? From The Introduction by Steve Dillon: "We live in a time when isolation seems to be the only way to protect ourselves from another infectious plague. Loneliness has become the new norm, it seems, yet we still find ways to pull together in an ever-increasingly world of virtuality.This anthology was born of a desire to face up the beast that is covid-19, aka coronavirus, aka the 2020 plague; to look in its slavering maw and say 'fuck you because life goes on, and when you're gone from this place, the world and its people will be stronger.'
Infected authors: Lisa Morton | Kevin J. Anderson | Lee Murray | Tabatha Wood | Ben Monroe | Peter Naughton | Dawn DeBraal | Carolyn Geduld | Steve Carr | Ingrid Taylor | Stephen Herczeg | Mark Cassell | Darren Todd | Kurt Newton | Jenean McBrearty | Steve Dillon | Cory Swanson | Marlin Bressi | Paul Moore and Eugene Johnson
Raising money for Save the Children Coronavirus Response.
Tales Of Th
e Lost Volume II: A Covid-19 Charity Anthology. Edited by Bram Stoker Award Winner Eugene Johnson and Steve Dillon. We lose many things during our time in this universe. From the moment we are born we start losing time, and loss becomes a part of our life from the beginning. We lose friends (both imaginary and real), loved ones, pets, and family. We gain stuff and lose stuff, from our socks to our money. We can lose our hope, sanity, passions, our mind, and perhaps even our soul! In the end when death finds us, we end up losing everything… Don't we? Loss is part of who we are. We can't escape it. We learn from it, grow from it, and so much more. Some of the greatest stories ever forged come from loss. Within this book is some of those stories.
Featuring stories and poetry by an amazing lineup including: Tim Waggoner * Lisa Morton * Neil Gaiman * Joe Hill * Heather Graham *  Christopher Golden * Tim Lebbon *  Christina Sng * Vince Liaguno * John Palisano * Kaaron Warren * Chris Mason * Greg Chapman * Tracy Cross * Stephanie W. Wytovich * Alexis Kirkpatrick * Ben Monroe * Lucy A. Snyder and Matthew R. Davis.
Stories of Survival is a charity anthology inspired by and dedicated to the memory of Aiki Flinthart, with all proceeds going to the Melanoma Institute of Australia. Cancer has touched the lives of many, and the Australian Speculative Fiction community has banded together to try and make a difference.
This collection contains fifteen stories written by both award-winning and emerging authors in the Australian and New Zealand speculative fiction scene, all based around the theme of survival. Authors include Kylie Fennell, Louise Zedda-Sampson, Pamela Jeffs, Monique McLellan, Nikky Lee, Tim Borella, Leanbh Pearson, Jade Wildy, Claire Fitzpatrick, Lisa Rodrigues, Kaybee Pearson, Brianna Bullen, Tansy Rayner-Roberts, Kirstie Nicholson and Aiki Flinthart.
Raising money for the Melanoma Institute of Australia.
It Came From the Darkness is a unique collection of drabbles (stories of 100 words exactly) and artwork, compiled by Red Cape Publishing and Philip Rogers 101 PR in aid of the Max the Brave Fund. A huge number of horror writers, poets, artists, and film makers have come together to support the cause and offer the reader something special. Each piece of writing begins with the same five words, but the stories themselves are all wonderfully varied. So dig in, take each tale one bloody bite at a time, and beware of what comes from the darkness. Includes stories from David Owain Hughes, Matthew V. Brockmeyer, Tim Lebbon, Lou Yardley, Cortney Palm, Lee Franklin, MJ Dixon, Singh Lall, and many, many more.
Raising money for the Max the Brave Fund.
Happy reading.
Steph
 on behalf of Stuart and the Horror Tree Team
About the Author
Latest Posts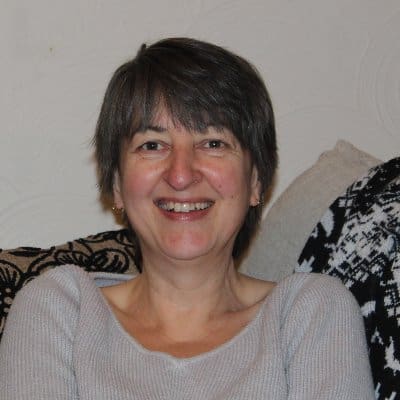 Stephanie Ellis writes dark speculative prose and poetry and has been published in a variety of magazines and anthologies. Her longer work includes the folk horror novels, The Five Turns of the Wheel, Reborn, and The Woodcutter, and the novellas, Bottled and Paused (all via Brigids Gate Press). Her dark poetry has been published in her collections Lilith Rising (co-authored with Shane Douglas Keene), Foundlings (co-authored with Cindy O'Quinn) and Metallurgy, as well as the HWA Poetry Showcase Volumes VI, VII, VIII, and IX and Black Spot Books Under Her Skin. She can be found supporting indie authors at HorrorTree.com via the weekly Indie Bookshelf Releases. She can be found at https://stephanieellis.org and on Blue Sky as stephellis.bsky.social.