Epeolatry Book Review: Pinata by Leopoldo Gout


Disclosure:
Our reviews may contain affiliate links. If you purchase something through the links in this article we may receive a small commission or referral fee. This happens without any additional cost to you.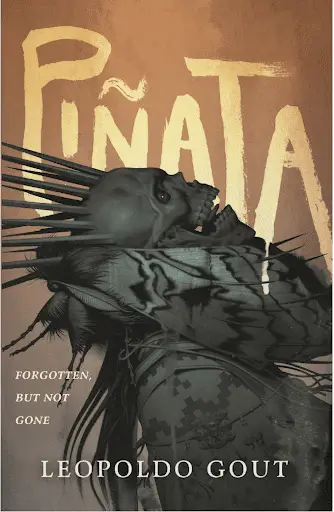 Title: Pinata
Author: Leopoldo Gout
Genre: Supernatural/Possession/Vengeance Horror
Publisher: Tor Nightfire
Release Date: 14th March, 2023
Synopsis: A Head Full of Ghosts meets Mexican Gothic in Piñata, a terrifying possession tale by author and artist Leopoldo Gout.
It was supposed to be the perfect summer.
Carmen Sanchez is back in Mexico, supervising the renovation of an ancient abbey. Her daughters Izel and Luna, too young to be left alone in New York, join her in what Carmen hopes is a chance for them to connect with their roots.
Then, an accident at the worksite unearths a stash of rare, centuries-old artefacts. The disaster costs Carmen her job, cutting the family trip short.
But something malevolent and unexplainable follows them home to New York, stalking the Sanchez family and heralding a coming catastrophe. And it may already be too late to escape what's been awakened…
They were worshipped by our ancestors.
Now they are forgotten.
Soon, they'll make us remember.
Full of rage and a need for all-out vengeance, the latest from Mexican writer, visual artist, award-winning author, filmmaker, and producer Leopoldo Gout about screamed of obsessed fury from its seams. About, because at times that obsessed fury doesn't manifest enough, with lots of back story and exposition coming through, slowing down the narrative.
Here we have Mexican-American Carmen Sánchez being offered a big step-up in her architecture job, but it means spending the summer in the land of her roots overseeing an abbey's renovation. She takes her daughters—teenager Izel and tween Luna—with her, hoping to teach them about their heritage. While Luna skips through the markets and soaks up all possible facts, Izel is more interested in a blossoming romance back home.
An accident on-site not only costs Carmen her promotion, it also reveals ancient artefacts that lure in Luna – and the vengeful spirit that's latched onto the excitable young girl. Local Nahua people Yoltzi and Quauhtli warn Carmen of looming trouble, but Carmen tries not to obsess over the missing women of Mexico, the cartel violence, and the general brutality bubbling just beneath the surface of the land—and the impact of all that on her daughters.
When the action moves back to the US, the narrative suffers. Until Gout brings us to his big, all-out apocalyptic climax. It's bold, it's bloody, it's dark—what good revenge on colonists is supposed to be. "Now," he writes, "looking down at the face of her people's apocalypse, a real manifestation of a culture lost and buried by violent conquest, she saw the unconscious terror her people had felt centuries ago. The pain of erasure, the fury born from helplessness, and the grief of so much lost had twisted this powerful goddess, this woman warrior, into a demon of revenge."
Gout's other lives as a producer and artist show themselves in Piñata. Set-pieces feel incredibly cinematic, especially towards the climax; I could see it all unfurl on a big screen as I read, which is to be expected of a writer who's also written, packaged, published and developed books for more than a decade. And his experience in YA fiction—as the author of the Genius series—has his teen character, Izel, emerge as one of the most authentic in the story. Others, though, feel like caricatures in need of a bit more fleshing out and depth.
Chunks of the book tell us character backstory or follow a minor character for exposition. And there is an awful lot of head-hopping within chapters—granted, this might not annoy the average reader, but it's something that sticks out to me as an editor. Sometimes the work veers to cliche, sometimes it's overwritten and sometimes it's too sketched out. The story is essentially in two halves—the section in Mexico, and the section back in the US—but the former is too languorous, and the latter spends a lot of time milling around before it rushes the end. 
These are quibbles, though. The idea is compelling, the themes are important, and it's a new take on the traditional possession story. It's thought-provoking and immersive when it gets going. Yes, I would have liked to see less exposition, less back story; I would have liked more of a sense of menace in the Mexico section. But it's still a strong read, and one that might teach you a thing or two about colonialism and the horrors of the church in the process of creeping you out.

/5
About the Author
Latest Posts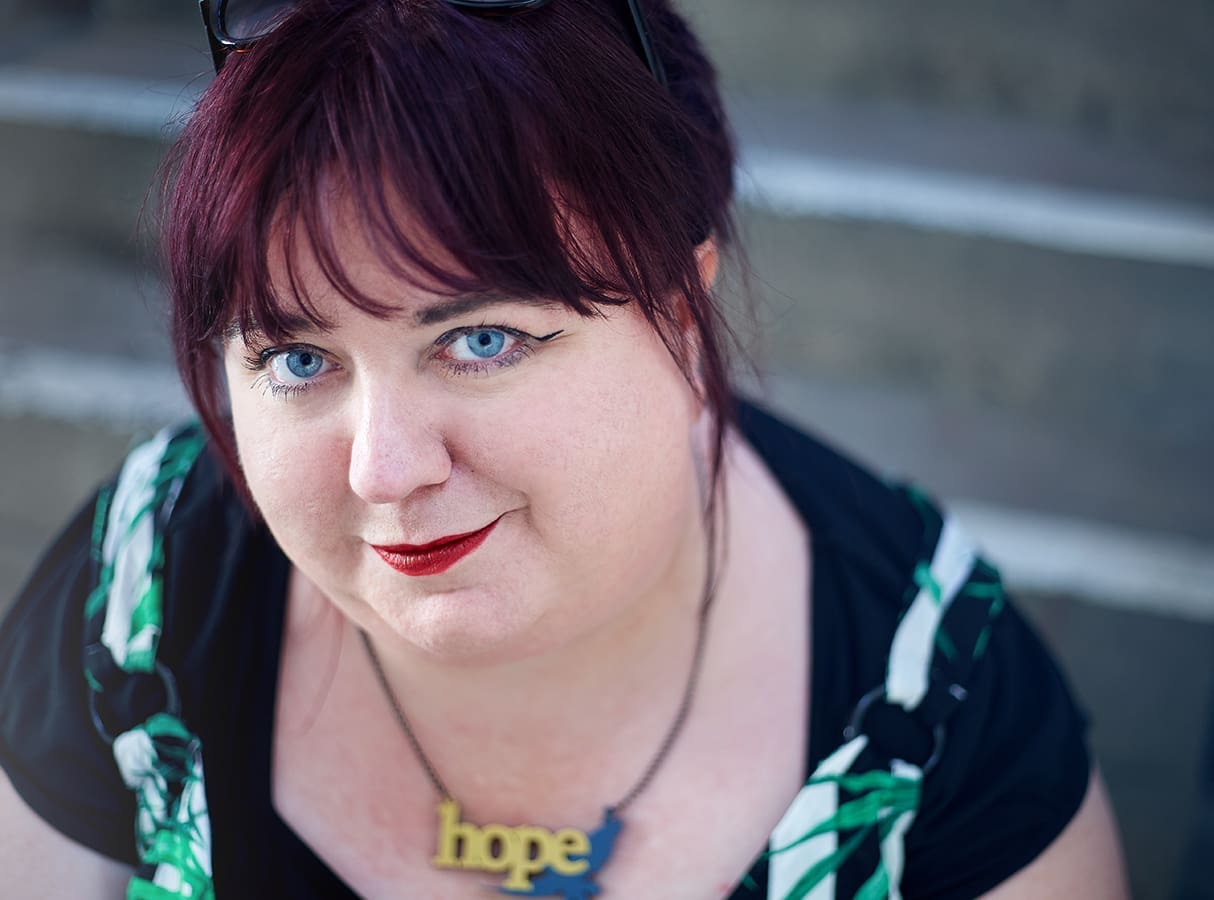 Lauren is a writer with various hats – journalist, copywriter, content marketer, fiction – and considers herself a storyteller at heart. She writes gothic and folk horror and is currently working on a novel set in the world of the Victorian occult. It's the supernatural and the occult that really give her goosebumps, and a good ghost story or vampire tale with a rising sense of dread will always pique her interest (and yes, Midnight Mass hit many of her buttons). She also has a developing fascination with folklore, the old ways and our fast-changing relationship with the natural world; this sneaks into her writing, too.
In The Real World, Lauren has more than 20 years' experience as a professional content creator. She's established and led global content teams and editorial strategies, including setting up content newsrooms for some of the world's biggest brands. She was a music editor for a daily newspaper in her native Australia (a good gig and the beach remain her happy places), though she's been London-based for 16 years and works as an editor, proofreader, marketer, and writing coach. She's also a mental health advocate; her Substack, How to Be Self(ish), tracked her year of sabbatical and self-care, and she continues to write it irregularly as a mental health companion.
You'll find Lauren haunting south London, where she lives with her Doctor Who-obsessed husband and their aged black house rabbit. You'll also likely find her hosting Writers Hour sessions for the London Writers Salon a few times a week.