Disclosure:
Our reviews may contain affiliate links. If you purchase something through the links in this article we may receive a small commission or referral fee. This happens without any additional cost to you.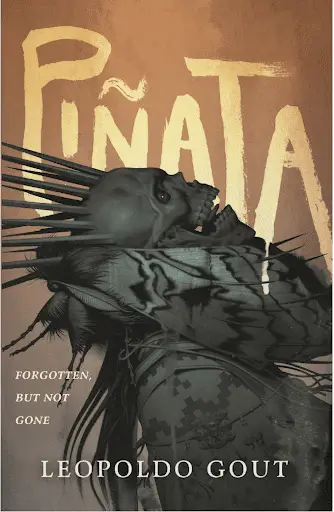 Title: Pinata
Author: Leopoldo Gout
Genre: Supernatural/Possession/Vengeance Horror
Publisher: Tor Nightfire
Release Date: 14th March, 2023
Synopsis: A Head Full of Ghosts meets Mexican Gothic in Piñata, a terrifying possession tale by author and artist Leopoldo Gout.
It was supposed to be the perfect summer.
Carmen Sanchez is back in Mexico, supervising the renovation of an ancient abbey. Her daughters Izel and Luna, too young to be left alone in New York, join her in what Carmen hopes is a chance for them to connect with their roots.
Then, an accident at the worksite unearths a stash of rare, centuries-old artefacts. The disaster costs Carmen her job, cutting the family trip short.
But something malevolent and unexplainable follows them home to New York, stalking the Sanchez family and heralding a coming catastrophe. And it may already be too late to escape what's been awakened…
They were worshipped by our ancestors.
Now they are forgotten.
Soon, they'll make us remember.