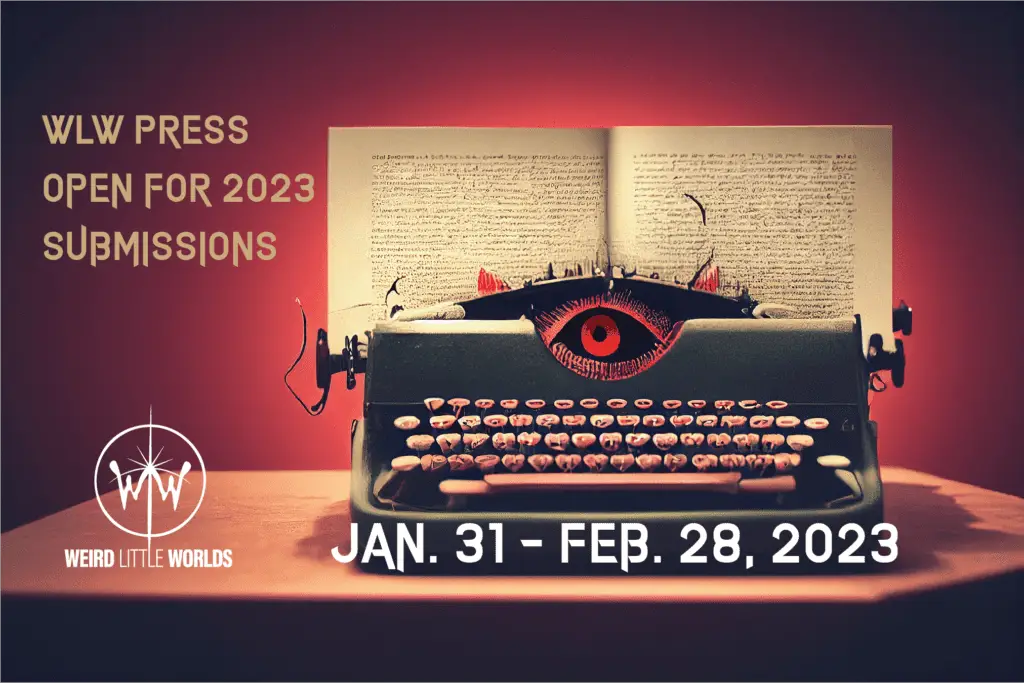 Submission Window: January 31st – February 28th, 2023
Payment: Negotiated; expect a royalty, potentially an advance.
Theme: All forms of speculative fiction
Weird Little Worlds Press is pleased to announce that we will be opening to unsolicited submissions starting January 31, 2023. Our press is focused on speculative genre fiction that includes fantasy, science fiction, horror, and adventure. We are also looking to publish nonfiction adventure novels that include true stories of survival, high-stakes or dangerous careers, or incredible events featuring real-life heroes.
The press was started in 2020 by Michael Cluff and Willow Dawn Becker. Even though Michael had to step away from the company in 2021 because of time constraints, Willow has continued to lead the company to ever-expanding heights. The press's first anthology, Humans are the Problem: A Monster's Anthology, was recently featured in Ellen Datlow's Best Horror of the Year, Vol. 14, and Gemma Files' story "Poor Butcher Bird," was included. In 2021, WLW Press released Mother: Tales of Love and Terror, an anthology of horror that is eligible for Bram Stoker Award® consideration, as well as Leto's Children, a science fiction horror novel.
WLW Press has a goal to publish at least four full-length novels in 2023. The open submissions period, which will last until midnight on February 28th, will give authors of all experience levels the same opportunity for having their work read. The WLW Press submission process is an anonymous process, so talent, execution, and concept becomes the focus of our reading, not the author's name or following.