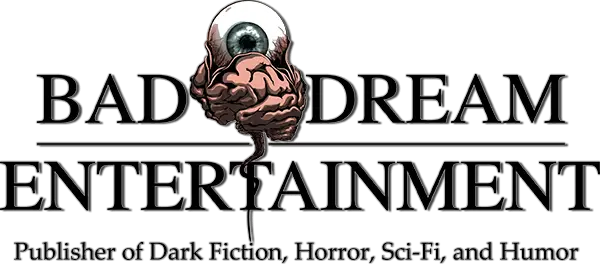 Payment: $600-800 and 20-30% on royalties
Theme: Gothic stories with weird fiction elements
Bad Dream is now accepting novel and novella-length weird Gothic fiction manuscripts. If you have something that you think would fit, read the guidelines below and send it in.
We are looking for Gothic stories with weird fiction elements; this umbrella covers a broad range of themes, styles, and subjects as long as it feels decidedly Gothic, especially with strong horror elements (this is Bad Dream Entertainment, after all, not Mild Dream Entertainment). Shelly meets Cronenberg, Radcliffe meets Lovecraft, Poe meets Kafka, Stoker meets VanderMeer. Bizarro, New Weird, Cosmic Horror, and every other sub genre that embraces the strange are welcome. The setting can be period, present, near-future, futuristic, or something else entirely.
The reading window will stay open until we find something we like.
Manuscripts should be at least novella-length (24k words), there's no ceiling on word count, but don't send something long enough to be a multi-book series. If sending chapters, include at least the first three.
Simultaneous submissions are fine, as long as you let us know to pull your manuscript from consideration as soon as you place it elsewhere.
Multiple submissions aren't allowed; only one at a time.
Send your story in standard manuscript form. We're not sticklers for exact formatting, but have your contact info and word-count on the top corner of the first page, along with author name and title.
Manuscripts should be sent as DOCs, RTFs, or ODTs (not PDFs) to: submissions [at] baddreamentertainment [dot] com. You should receive an automated response acknowledging that we got it, if you don't you can ask to confirm through our regular contact email address. Keep in mind, if you send a PDF it will likely be auto-deleted and we're not going to take the time to ask you for a different format.
Response time are going to start at 2-4 weeks; that may change based on volume and if it does we'll update that info here.
Bad Dream Entertainment pays $600-800 (depending on manuscript length) for a six-year exclusivity to the publishing rights plus a percentage on sales; this is not an advance (ie. a loan paid back through sales), but is a fee for the publishing rights. Rights purchased will be world-wide exclusive in print and digital but for English language only (rights-reversion optional after licensing term). Royalties will be based on gross sales since we operate on a POD distribution model and are usually 20-30% depending on the agreement.