Ongoing Submissions: Vast Chasm Magazine

Payment: $50
Theme: bold work that explores the expansive human experience
Vast strives to be an engaged literary press that explores the expansive human experience and celebrates complex, diverse voices.
Our mission is to publish bold work, champion distinct artists, and cultivate literary community.
The Basics
Vast Chasm Magazine publishes bold work that explores the expansive human experience, including flash and short fiction, creative nonfiction, poetry, and other nonconforming work.
We read year-round, on a rolling basis, for our quarterly online issues.
Submissions are reviewed only through Submittable, where specific guidelines for each genre are provided.
Submit one piece to a single submission category. Please wait to hear back before trying us again.
We do not charge a submission fee.
We happily consider simultaneous submissions. Life is short. Just let us know if your work is accepted elsewhere, so we can update our queue and celebrate your success.
Send us your previously unpublished work as a .doc, .docx or .rtf in an easily readable format. For a nontraditional piece, you may opt to submit a .pdf. When photography submissions are open, previously published work will be considered. Send your image as a .jpeg or .png file.
Please include a 3rd-person bio of no more than 100 words.
We will thoughtfully consider your work and typically respond within 3 months.
If we've already read and declined a piece, please do not submit revisions unless specifically requested.
Vast Chasm is a paying market. Currently, we are able to offer $50 per published piece, payable via Paypal or Venmo.
---
Additional Details
Genre-specific submission guidelines are as follows:

Flash Fiction: one piece, up to 1,200 words
Fiction: one piece, up to 5,000 words
Flash Creative Nonfiction: one piece, up to 1,200 words
Creative Nonfiction: one piece, up to 5,000 words
Poetry: one poem
Other Nonconforming Work: one piece, mindful of the limits detailed above; use this submission category if you feel your work does not conform to the other genres listed. For example, you might submit a hybrid piece, a hermit crab essay, or anything we haven't seen before.
Photography: We accept photography submissions on a rolling basis. Images must be original work. In general, we are not looking for portrait photography. Any photograph selected will be paired with an artist who will reimagine a swath of the image, resulting in a collaborative piece. Please see our website header for an example.
We care about content, not formatting, but if you're wondering what we consider readable, 12-point Times New Roman works well.
If there is anything you want us to know about your submission, please include a note at the top of the document (e.g. content warning, excerpt, greater context).
We strive to cultivate a safe and inclusive literary community. You can read our inclusivity statement here.
Please email us if you run into any issues while submitting or accessing our content. We believe art should be accessible.
Know your rights: For Vast Chasm Magazine, Vast Literary Press acquires First North American Serial Rights and Archival Rights. Following publication, copyright reverts to the author. Learn more about your publication rights here.
If you haven't heard from us within our usual response time of 3 months, feel free to check with us by emailing 

[email protected]

.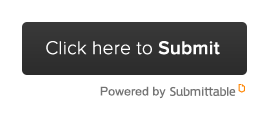 Via: Vast Literary Press.
About the Author
Latest Posts
Stuart Conover is a father, husband, published author, blogger, geek, entrepreneur, horror fanatic, and runs a few websites including Horror Tree!