PsychoToxin Press is Open To Novellas!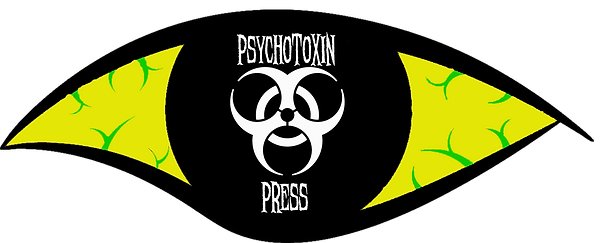 Payment: Royalties are a 70/30 split in the author's favor.
Theme: Horror of all types!
The time hath come, fellow scribes of the night! In our search for terrifying Gospels of fear and insanity, we have decided that, to do so, we must embrace new tomes of terror from you all. Starting February, the freaks and ghouls of PsychoToxin Press are opening the floor for Horror Novellas from you all.
Guidelines:
— The genre MUST be Horror
— Between 17.5 — 40,000 words
— Previously unpublished
Compensation:
Royalties are a 70/30 split in the author's favor.
Accepted novella(s) will receive standard proofreading, formatting, cover art, creation of one video advertisement, advertising across all PsychoToxin social media platforms, and publication in both paperback and digital formats that will be available for sale on the PsychoToxin website.
PsychoToxin will retain exclusive publishing rights to chosen novella(s) for a period of six months, after which author will have the option of to extend the exclusivity or reclaim rights at which point PsychoToxin will remove chosen project from its available library of publications. All payments due to the author will be made within 90 days of termination of contract.
We cannot wait to unleash your terrors upon the world for all to be plagued with for all eternity!
About the Author
Latest Posts
Stuart Conover is a father, husband, published author, blogger, geek, entrepreneur, horror fanatic, and runs a few websites including Horror Tree!