10 Awesome Gifts For Authors – 2016 Edition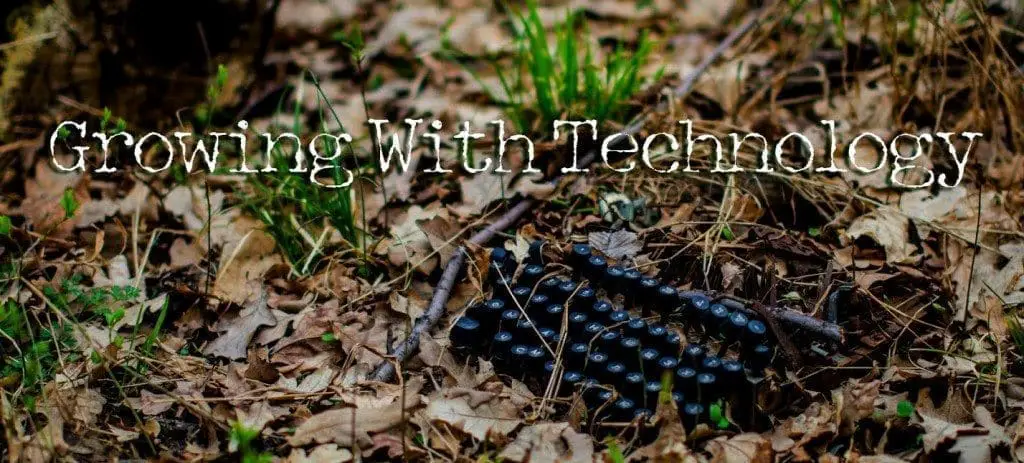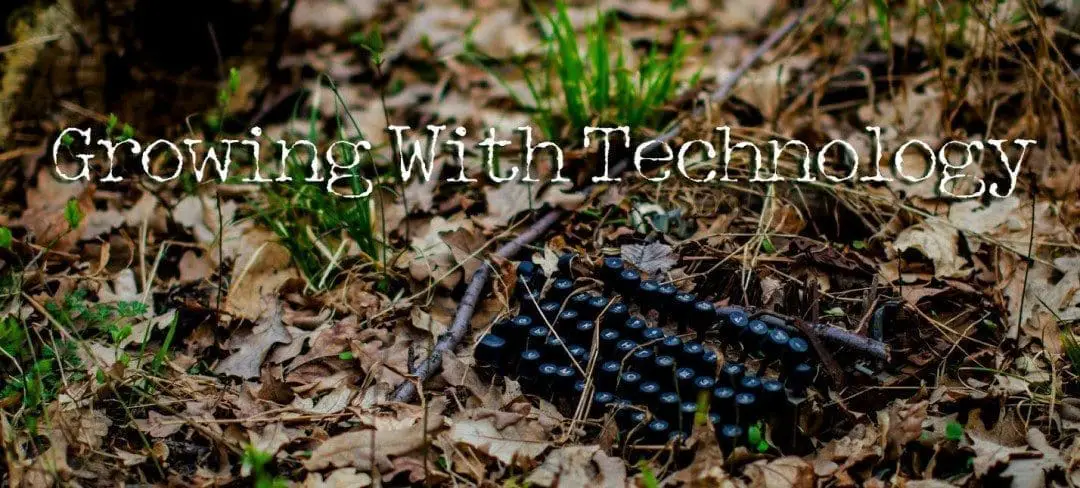 So it's the holiday season and time is running short on what to get your fellow writing friends. Do the authors in your life want something useful or something fun? Something inspiring or something distracting? I put together a list of 10 ideas, 5 fun, and 5 practical to allow you an easy choice on what to get that special writer in your life. Most of the items are on here from Amazon so we can get the nifty .000001 for any affiliate sale made (and because shipping can be an important factor and these will get to you by Christmas) though I snuck in a couple from Etsy that looked as if they had enough in stock to get them shipped in time for the holiday season.
Fun: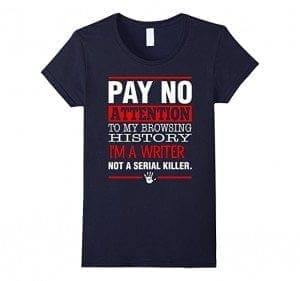 Browsing History Shirt: Needing to find information on serial killers, aliens, psychosis, deviants, and all kinds of interesting topics can easily flag you to be on a watch list of five. Well, show the world exactly why they shouldn't be paying attention to what they might find on your browser right here!
Available on: Amazon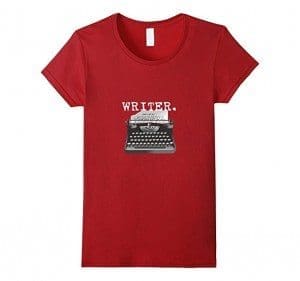 Writer Shirt: Need a shirt that just screams exactly what it is that you are? Want something to let the other coffee shop dwellers know why you're busy ignoring them and pounding furiously away at your keyboard? This is the shirt for you! Warning: May come with people coming up to you to tell you that they've got a great idea for a story if they only had time to tell it…
Available at Amazon.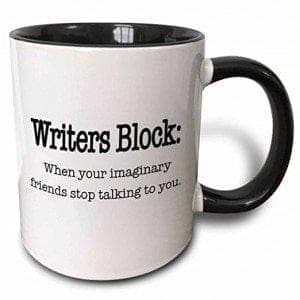 Writer's Block Coffee Mug: For the writer out there who occasionally has bouts with their head going quiet, insert caffiene to make it better! This mug comes in a variety of sizes which means you can perfectly find one that fits with the drinking style for the author in your life!
Available at Amazon.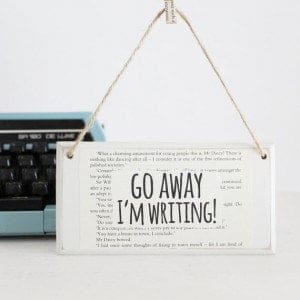 Go Away I'm Writing Door Sign: Need to let the house or those around you know that you're busy writing? Each of these 6in x 3in signs are custom made and use pages from classic literature. If this ALMOST is what you want but not quite, if you scroll down to the bottom of the sales page there is a link to a slew of other signs they sell based off of the same concept.
Available on Etsy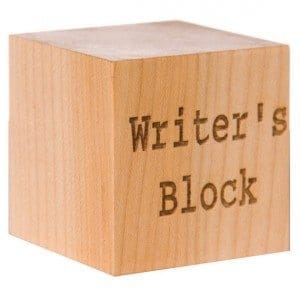 A Writer's Block: SO, kind of like the mug above, this is to help author's with a Writer's Block. Well, it actually can't do much unless they use it to balance a strong drink to get them in the lucid mood but it will at least provide a moments entertainment before the tears start flowing down their face! On it you can select a size, the color, and insert some personalizations with the font and text as well.
Available on Etsy
Useful: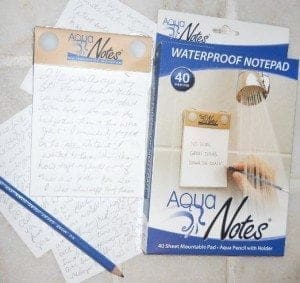 Waterproof Notepads: For the ideas that just can't wait, now you've got a way to jot them down while you're in the shower. Almost everywhere else a writer will likely have a notebook or some kind of electrical device glued to their hip but in the shower, we don't tend to take our electronics, even when they claim to be waterproof. So, now a notepad exists to allow for writing with the full spray of water in your face! You aren't likely to get out a full novel on these but if you have an idea that just can't wait which you're afraid might get lossed while doing your hair, this might just save it for you!
Available at: Amazon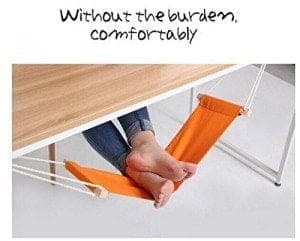 Foot Hammock: Writers will spend far too much time at a desk putting pen to paper or fingers to keyboard and that can get a bit uncomfy after a while. Wouldn't it be nice if you could sit back and put your feet back? Now there's potentially a cheap way to do just that at your desk! Behold: The Foot Hammock! Sadly, this obviously won't be compatible with all desk types but still work exploring!
Available on Amazon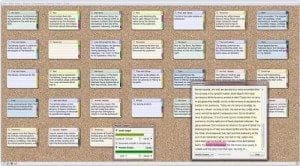 Scriviner: Buying a new writing platform is a daunting task. Most authors are only comfortable in Microsoft Word and rightfully so as it is the industry standard. However, sometimes it's a good idea to get your feet wet with something else. I wouldn't recommend most of the office platforms available that you can pick from and wouldn't even recommend using this as what you use for your final draft to send in something to an editor. That being said, Scrivener is a powerful platform for world building, keeping track of your characters, and watching for continuity issues. Great for extensive work, novels, and multi-book series' this is a piece of software well worth the price (which is low) and time commitment to really learn (which is high.)
Available on: Amazon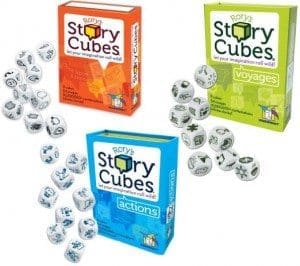 Complete Set Of Story Cubes: Story Cubes kind of fall into both categories as they are a fun way to work out plot ideas. "Rory's Story Cubes is a pocket-sized creative story generator, providing hours of imaginative play for all ages. With Rory's Story Cubes, anyone can become a great storyteller and there are no wrong answers. Simply roll the cubes and let the pictures spark your imagination! Play with them solo or combine both sets to kick-start your creativity and set your imagination in motion. Rory Story Cubes features a variety of story images. Rory Story Cubes Actions features images depicting verbs. Rory Story Cubes Voyages features images pertaining to travel adventures."
Available on: Amazon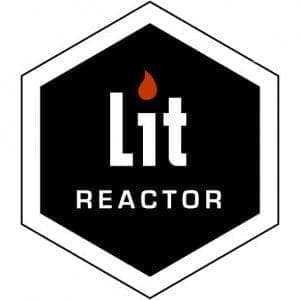 Litreactor Course: Probably the most expensive on the list, an online or in-person writing course, retreat, or workshop! There are a ton of writing workshops that you can find out there and Lit Reactor has made a name as having some of the best that there are. That being said, don't limit yourself to this one if the author in your life has one that they've been eyeing!
Available at: Lit Reactor
I hope you enjoyed the list and found something fun or useful for that special person in your life. Enjoy!
About the Author
Latest Posts
Stuart Conover is a father, husband, published author, blogger, geek, entrepreneur, horror fanatic, and runs a few websites including Horror Tree!