Unholy Trinity: Monster Friends and Lost Girls by H.V. Patterson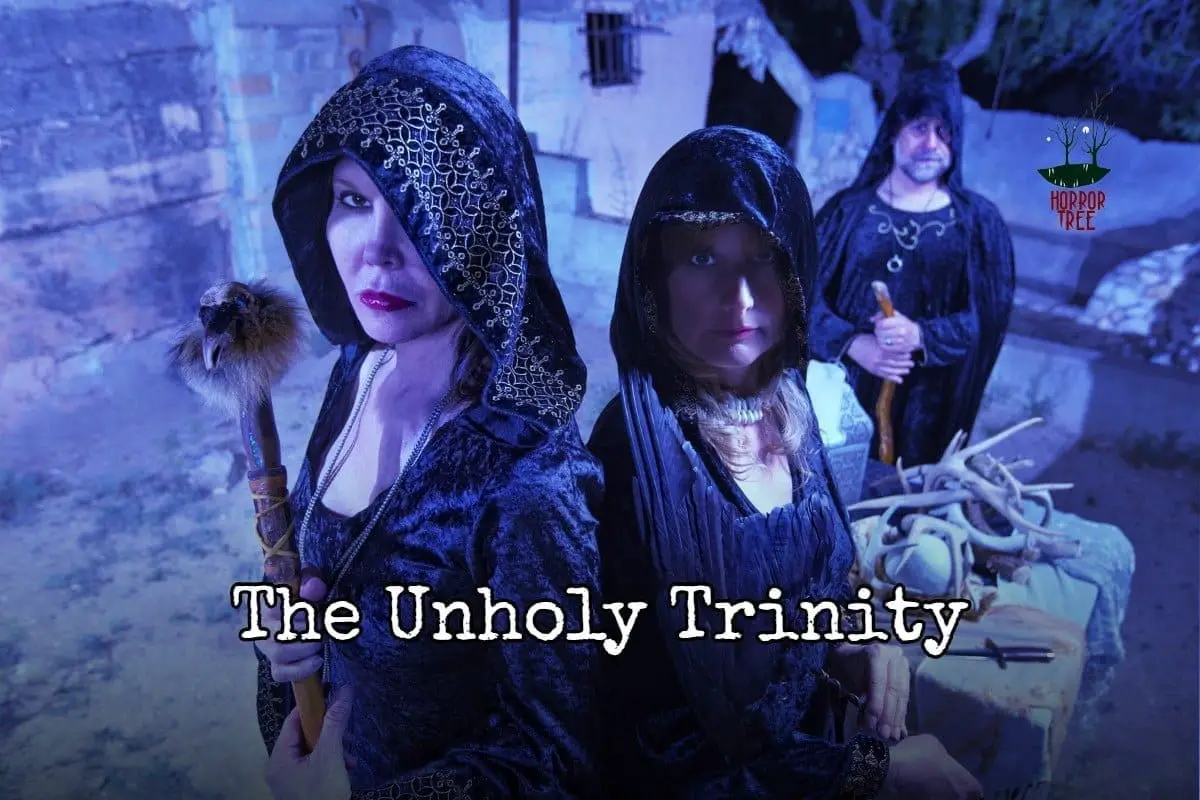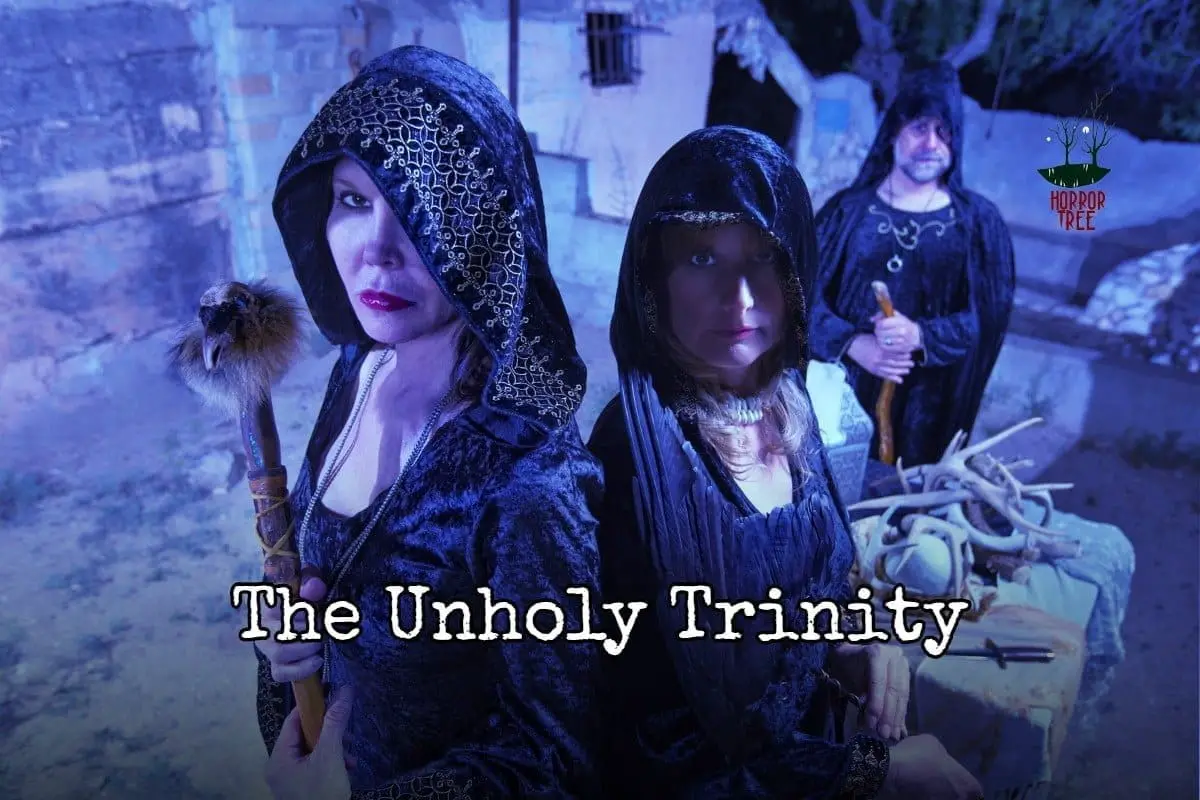 Our church worships at the altar of the Unholy Trinity. Its gospels are delivered as a trio of dark drabbles, linked so that Three become One. All hail the power of the Three.
Missing Animals
The stars were out, and Marie's stomach grumbled. She'd been trapped in the pit for hours when the monster returned.
It was shadow without form or substance. But it was real, not a figment of Marie's imagination. 
"Want to be friends?" the monster asked. 
Marie's eyes shifted to the piles of blood-matted fur around her: remnants of unlucky animals. Instead of fear, she felt excitement. 
"Yes," she said.
Insubstantial fingers inked across her palm: a covenant.
"Marie!" yelled her friends. A flashlight blinked across her face. 
Hours later, rescued and safely in her dorm room, Marie dreamed of toothed shadows.
Missing Coeds
"What the hell Marie?!" Kat screamed from the bottom of the pit. "This isn't funny!" 
"Say 'thank you,'" Marie said.
Thank you, gurgled the monster. 
Tendrils of shadow oozed over Kat, muffling her screams. 
Marie watched Kat's body deflate. She listened as the monster ate Kat's insides. When it was over, she threw down the rope. The monster climbed out, wearing Kat's skin. 
"I like this one," it said, wiggling Kat's manicured hands.
"Don't wear it out," Marie warned. "I'm running really low on friends." 
The monster laughed. It linked Kat's pinkie with Marie's: a promise. 
"You'll always have me."
Missing Skin
The first time Marie sloughed off her skin was an accident. 
She'd dreamed of blood and shadows, and when she awoke, she was hovering above her deflated self. Free and filled with hunger, she and the monster prowled through the night, twin shadows.
After a year of slipping away, Marie couldn't return. Her loose, desiccated skin wouldn't stay on.
"What happens now?" Marie asked. She was cold and so very, very hungry.
Shadow fingers entwined with shadow fingers. The monster leaned close: breath a funeral sigh. 
"Wherever you want," it said. 
Two ravenous monsters rose like smoke from the pit.
H.V. Patterson
H.V. Patterson (she/her) lives in Oklahoma and writes speculative fiction and poetry. She has work published or upcoming in Etherea Magazine, Siren's Call, and Wyldblood and anthologies from Sliced Up Press, Eerie River, Creature Publishing, Flame Tree Press, and Black Spot Books. Her poem, "Mother; Microbes," was recently selected for the inaugural volume of Brave New Weird from Tenebrous Press. She promotes women in horror through Dreadfulesque (@Dreadfulesque on Twitter and Instagram), and you can follow her on Twitter @ScaryShelley and on Instagram @hvpattersonwriter. 
About the Author
Latest Posts
Originally from New Orleans, Shalini grew up with a love for the hauntingly beautiful stories, ideas and folklore that were enmeshed with the city. She also developed a deep love for words and a well-told story. Anytime those two can marry, she's there for it. She loves stories that lure, that haunt, that pull at heartstrings or that wrap one up in fear, anxious to know what's going to happen next.