Disclosure:
Our reviews may contain affiliate links. If you purchase something through the links in this article we may receive a small commission or referral fee. This happens without any additional cost to you.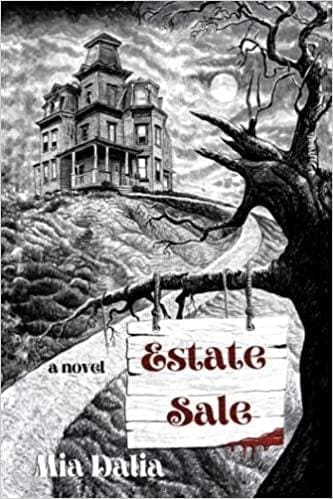 Title: Estate Sale
Author: Mia Dalia
Genre: Occult Horror
Publisher: Black Ink Fiction
Release Date: 27th April, 2023
Synopsis: It has been said that every small town has a house on a hill, the one the witch lives in.
But what if there is more to the story? The devil, after all, is in the details.
The old lady of the Koshmaroff estate is finally gone. In life, she was a mystery; in death, she leaves behind a house full of strange, yet seemingly ordinary objects. Objects, which the curiosity-driven locals rush in to buy, only to see their lives take nightmarish turns as a result.
No one knew the old lady's husband dabbled in dark magic. No one knew the two of them traversed decades and continents, hobnobbing with the most famous occultists of the 20th century and building their collection. They have acquired such terrible treasures along the way.
Come, see for yourself.
Step inside for a bargain of a lifetime.