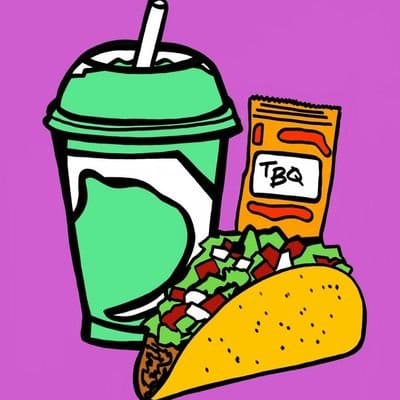 Deadline: July 31st, 2023
Payment: $100
Theme: Fiction or poetry that mix art and Taco Bell
Taco Bell Quarterly is a literary magazine that explores the intersection of Art and Taco Bell. Our only guideline is that it must contain a Taco Bell reference. We publish art that explores, provokes, and tests the conventions of creative writing as it relates to Taco Bell. Whether or not you believe any of this is up to you, the creative writer.
We are looking for short stories, non-fiction, prose, essays, poetry, art, comics, flash, films, undefinable auras, experiments, and completely ordinary shit that will peak in the seventh issue of a literary magazine in a corner of the internet. You are, were, and always will be a Literary Writer.
We are looking for innovative ways to lower the bar. We are looking for ways to degrade ourselves with flair. We are looking for universes that could be extremely traumatizing if the writers weren't cowards. We are looking for ways to address the nightmares more directly.
We are drawn to writing that is urgent. We are drawn to screams and fever dreams. We want to publish: the stuff that no one else gets, the stuff that speaks to the moment, the stuff that speaks to nothing at all, the stuff that is grilled and nacho stuft. Have fun. Make stuff.  Screw your Koch Perception Boxes. Send us your panorama shoeboxes. Run for the border so that we can dismantle the borders altogether.
We want to hear from everyone, especially queer writers, trans writers, writers of color, neurodiverse writers, disabled writers, non-literary writers, genre writers, not-even-writers and total outsiders. Simultaneously subbed? Previously pubbed? We have no rules. Shoehorn a bean burrito in it and send it. Taco Bell Quarterly loves you.
We pay $100.