Horror Tree Update: Summertime, And The Reading Is Easy… In July!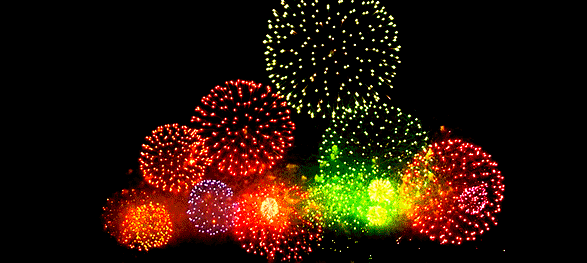 I haven't posted about it yet but will when we have at least a second style in the mix. However, we've launched our first set of products branded with the Horror Tree logo that you can check out at Red Bubble!
The Menu!
Made a couple of changes to our Menu for computer & mobile! The Trembling With Fear options to read or submit were combined, & some groupings have been swapped. Both Type & Pay were moved higher in the menu so the drop-down would work better.
GDPR Complience
We've updated our Privacy Policy and everything else we can to become GDPR compliant. Nothing fun there, just something that needs to be stated.
A happy July 4th to our US readers and to those outside of the US, please enjoy the fireworks above! Okay, not quite as fun as the real thing I know. I'm going to be keeping this one a bit short and sweet again as my family has quite a bit planned for the first week of this month and I'm trying to get this post as well as a slew of other things prepped in advance for the festivities!
What Is About To Grow At The Horror Tree?
A good friend of mine is joining Horror Tree's review staff this month and I can't wait to see what he puts together! Official welcomes after it happens.
We're SO close to having everyone signed off for inclusion in our collection of work from 2017. I'm hoping to have it all set in the next week for our first printing.
No other big announcements are set for the upcoming month as we're looking to expand on the current new features before announcing the next set!
Looking to contribute to The Horror Tree?
We're always on the lookout for more help at The Horror Tree! Patreon is always a great way to help out.
However, if you're looking to add your personal touch to things there are other options!
From ongoing contributors to web developers that would be interested in working with us on online applications for authors, to guest blogs, to someone willing to track open markets, to being a stop on your blog tour, and so on. If you are interested please drop us a line through our contact page today!
Have anything you'd like to see us add in the future?
We're here for you so if you believe there is a service, column, or anything else we could list that you'd want to see please reach out via our contact page!
A Brief Update!
Once again, we're trying to share how the Horror Tree is growing socially. One of these days I will figure out exactly how to really grow these avenues and if you have any suggestions please be sure to reach out!
As always, I hope we're helping you out and we'd love to see your comments with any suggestions or thoughts on what we're doing! Thanks for being a reader!
About the Author
Latest Posts
Stuart Conover is a father, husband, published author, blogger, geek, entrepreneur, horror fanatic, and runs a few websites including Horror Tree!