The Horror Tree Presents…An Interview with Marc Shapiro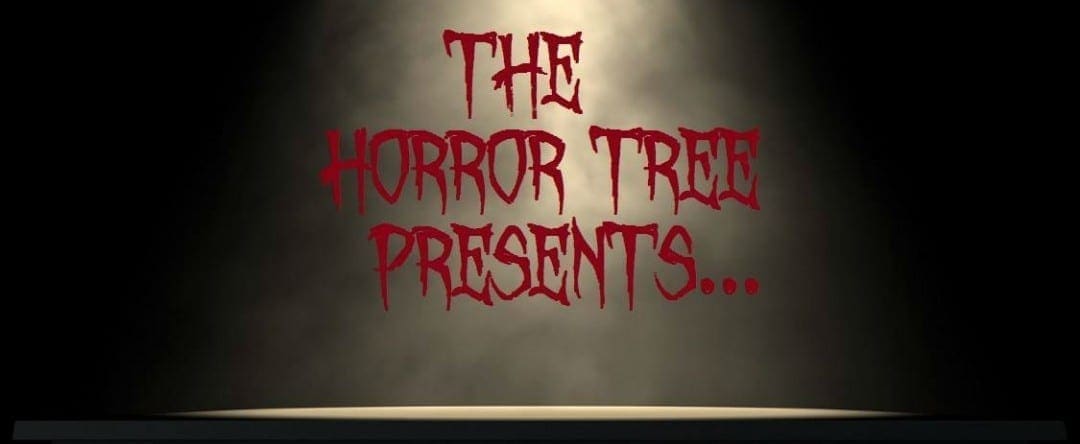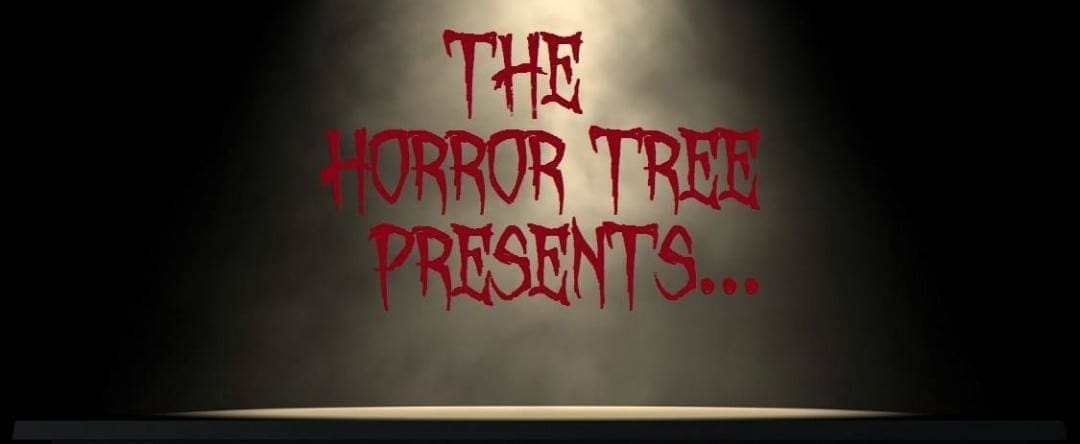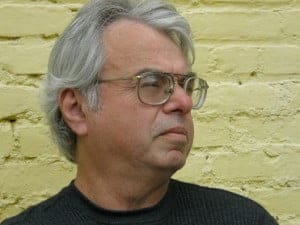 Ruschelle: Thank you for taking the time to chat with us at the Horror Tree!
Marc: It's my pleasure. Thank you for having me.
Ruschelle: Your debut collection, Stories of High Strangeness, has been published by publishing newcomer Copypasta. Many stories we pen evolve from shreds of experiences, albeit fictionalized…well we hope. Where did you gain your inspiration for this collection?
Marc: My inspiration came from just wanting to tell good stories with unusual twists and turns. That is the overriding theme. When you read this collection, you won't see any overriding theme. It's not just one thing but 'rather, a whole bunch of things. It's, quite simply, a collection of stories. My approach to writing fiction is very organic. I come up with an idea, it rattles around in my head for a while and, if it continues to strike some kind of weird chord with me, I write it.
Ruschelle: You mentioned your early writing repertoire included selling rock musician interviews to magazines and underground newspapers. What was it like interviewing artists on the cutting edge of music in the 1960's?
Marc: It was a gas! Interviewing an extremely loaded Ozzy Osbourne in his hotel room at 10 in the morning. Flying on The Who's private touring plane to catch the band in Texas. Sneaking backstage at a concert at my college and walking right up to Cheech & Chong and asking for an interview for the college paper and getting nearly 45 minutes with them. It was still very new and exciting for the musicians and the journalists. I wrote for publications like The Los Angeles Free Press, Zoo World, Phonograph Record Magazine and Rock Around the World. The writers weren't making a lot of money but, like I said, it was a gas!
Ruschelle: Your experiences sound awesome. You're a music buff. What gets your creative blood pumping while writing? Does the type of music you listen to influence your writing style?
Marc: I'm probably the world's oldest metal head. Put on Black Sabbath, Dio, Cirith Ungol. Judas Priest, Iron Maiden, If it's loud, dark and nasty I'm there. I'm also into 60's psychedelia. If you're old enough to remember bands like The Electric Prunes, The Strawberry Alarm Clock, The Standells, Love and just about any band out of San Francisco and Los Angeles, you know what I mean. I like movie soundtracks when they go to the dark, progressive side. I like The Exorcist and The Good, The Bad and the Ugly a lot. All that being said, when I write I write in silence. But more often than not the vibe from the music definitely winds up in a lot of my stories.
Ruschelle: Writing fiction is definitely a different monster than writing from a journalistic standpoint. Was there anything you learned or new skills you honed while conquering the fictional beast?
Marc: When you're dealing with journalism or biographies, there's an end game, a deadline that is always in your head. When you write fiction, the story is done when it's done and not before. When I started to write short stories, the main thing I had to learn was get the story to the point where it works for me and then send it out into the world. I'm not a writer who talks about what he's working on or even shows it to people when it's done. My criterion has always been when somebody accepts it and publishes it, then the rest of the world can have it.
Ruschelle: If you could actually meet and hang out with the physical embodiment of any one of the characters you created, which one would it be? It's the dude with the insatiable libido isn't it? I bet he'd be fun at parties. LOL
Marc: There's a lot of extreme, dangerous characters in my stories that if I saw them at a party or walking down the street, I would probably run the other way. Without giving too much away, the people in the stories Dose, What's In A Name and Remember 85 are not the people one would want to spend too much time with. On the other hand, there are characters in the stories The Out Door, This Will Buy Us A Year and The Delicate Hours that I could probably be around for a while. Once you read those stories you'll get an idea of where my head is at.
Ruschelle: Do you have another book of horror/fantasy/ Sci-Fi in the works?
Marc: I've got a few things that I'm playing around with that tend to lean towards horror and fantasy but are not quite ready to go out for consideration. Two chapbooks of poetry, Shakeout on Sex Street and Existential Jibber Jabbar, a full book of poetry, Melancholy Baby and a chapbook of short fiction called Out Of My Mind. I'll know when it's time to take a chance with them.
Ruschelle: Was there a defining moment in your life where you knew you wanted to write for a living?
Marc: Probably when I was 13. I was writing short stories, poetry and television scripts by that time. I didn't know how good I was at that time but I knew I liked the idea of using my imagination to make magic. I also liked the way my byline looked on things. It would be seven years before I had anything published. But I knew the writing life was for me.
Ruschelle: Is there a topic you feel is too taboo to write about?
Marc: I will not do anything bad to children or animals. Otherwise it's open season.
Ruschelle: As fiction writers and writers of the horror genre, we often write what we fear ourselves. What fears have ignited your writing?
Marc: The six o'clock news has always been a good jumping off point for me. The way humanity behaves on a daily basis has brought up more than one idea and a shudder on occasion. But finally, the fear that drives me is to wake up one day and have my imagination stripped from me. Fear of not having an idea is what, creatively, keeps me one step ahead of the Devil.
Ruschelle: You've written over 60 unofficial biographies of celebrities. That's quite a few lives to get to know. Which artist started it all?
Marc: Way back in the day, I approached a UK publisher of rock music biographies called Omnibus Press about doing one of their rock books. I received a polite letter back informing me that they normally only use UK authors. But the very last line of the letter said that they were in fact contemplating doing a book on The Eagles and would I be interested? I couldn't say yes fast enough.
Ruschelle: The Eagles = ROCK ICONS! Was there anything you researched for your biographies that surprised a seasoned journalist like you?
Marc: When you're dealing with Hollywood types nothing really surprises you after a certain point. My only advice to would be stars would be to save your money and don't believe it will last forever. Because it rarely does. And that goes for authors too.
Ruschelle: Do you feel any 'real life' events from your autobiographies may sneak into your next bit of fiction? The names and specifics to be changed to protect the innocent of course.
Marc: If they have, it's been on a subliminal level. But Icons have made occasional appearances. I used a real NFL team as a cornerstone to a short story entitled Cut Down Daze that was published a while back and I channeled a number of music personalities by name for a horror poem that will be coming out later this year called Night Rider.
Ruschelle: If you could co-write a book with any author who would it be? And let's make it an attainable goal and let's keep it in the realm of the living. Seances and invoking the dead never ends well.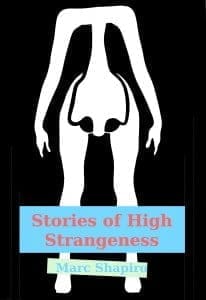 Marc: That's a tough one because all my influences have long since gone to the great beyond. I'm old school. I firmly believe in one writer/one vision.  If I could resurrect the dead we might be here all night. Charles Bukowski, Rod Serling, H.P. Lovecraft, Ray Bradbury any and all of the Beats. Those are my literary gods.
Ruschelle: And literary gods they are. We all learn with age and experience. Well we're supposed to anyway. In regards to writing and the writing experience, what do you wish you knew then that you know now?
Marc: That's a toughie because we never really stop learning. As it pertains to the business…To be smarter about things like contracts, money, people. I learned that if you're serious about writing for a living, you stop writing for no pay and exposure early on. I've worked for next to nothing but I stopped working for nothing eons ago. I wish I had been a bit braver in the early days, more willing to take chances. As I've gotten older I've adopted a say yes to just about any offer and let the chips fall where they may. I know I learned quite a bit about the writing business the day an editor pulled a gun on me when I was trying to collect the $20 he owed me. And that was how to duck.
Ruschelle: Learning to duck is never a bad lesson, LOL.  What do you find more challenging, fiction or journalism?
Marc: Both forms have their moments. Journalism can be like a good detective story, tracking down the facts and the people who can shed light on the person you're writing about. Fiction forces you to stretch your imagination and conceive of ideas, notions and characters and yet have it all make some kind of sense or logic at the end. When I'm writing fiction, my head is in one space. When it's journalism, it's in another.
Ruschelle: Rejection is definitely a pill we hate to open our mouths to swallow. Being a seasoned writer do those rejections get any easier? What do you suggest for authors starting out when they receive the dreaded- 'It's not you it's us' email?
Marc: First realize that rejection is a part of the process. I had a couple of short story submissions kicked back in the last week. You get the twinges the first couple of times but, if you're intent on a long-term career, you immediately forget about it and send the story someplace else. If you've given your best effort, the chances are good your work will find a home.
Ruschelle: Exactly. Eventually writer's stories find the home they're meant to have. You're a New York Times bestselling author. Kudos! Many authors aspire to have those little words swirl around their bios. So, tell us what has that prestigious phrase done for your career?
Marc: My ego was on fire for a few days. It is an emotional and psychological lift like you would not believe. I spent a month picking up The New York Times every Sunday just so I could chart the progress of my book. But eventually reality brings you back to earth. You've got deadlines to make, bills to pay, lawns to mow and a dog to walk. But making The New York Times bestseller list is definitely a memory that stays with you forever.
Ruschelle: Since you're lucky enough to write for a living, you probably have some sort of schedule or ritual. What's your typical work day like?
Marc: There really is no typical work day for me. It depends on whether I'm on deadline with a biography or at a more leisurely pace with a short story or a poem. But more often then not, I'm up fairly early in the morning, work for 3-4 hours, take a walk for about an hour, then back to work for another 4-5 hours. A good day for me is 1000 words on whatever I'm working on. I once had to write a 50,000 word manuscript in three weeks. Needless to say, I was pulling 15 hour days on that one.
Ruschelle: Is there any one piece of advice you'd like to impart to struggling writers out there who are attempting to embark on writing as a career?
Marc: Write every day. When you're not writing, read anything you can lay your hands on. It's cool to go to parties and tell people you're a writer. But if you're not serious about it, you're doomed to fail. Go with your gut at all times. Treat writing as both a creative art and a business but be able to separate the two. You don't want to be thinking about the business when you're knee deep in the creative process. And vice versa. Writing for a living is a dream come true.  But you'd better take it seriously and be prepared to walk the walk.
Ruschelle: What can your new found fans look forward to from you in the future?
Marc: The future is now. You can get Stories Of High Strangeness (Copypasta Publishing) on Amazon, Smashwords, Roku, Kobo and Barnes & Noble.com. My latest celebrity biography Renaissance Man: The Lin Manuel Miranda Story (Riverdale Avenue Books) is available through Amazon, Smashwords and a bunch of the usual book selling sites. I have poems in upcoming issues of Disturbed Digest and Night To Day. Then there's something that I'm currently working on that I'm not at liberty to talk about. Yet.
Ruschelle: Thank you so much for your time and wisdom.
Marc: This was fun. Let's do it again some time.
Marc Shapiro can be reached through Copypasta Publishing at [email protected].
About the Author
Latest Posts
Ruschelle Dillon is a freelance writer whose efforts focus on the dark humor and the horror genres. Ms. Dillon's brand of humor has been incorporated in a wide variety of projects, including the irreverent blog Puppets Don't Wear Pants and novelette "Bone-sai", published through Black Bed Sheet Books as well as the live-action video shorts "Don't Punch the Corpse" and "Mothman". She also interviews authors for the Horror Tree website.
Her short stories have appeared in various anthologies and online zines such as Strangely Funny III, Story Shack, Siren's Call, Weird Ales- Another Round and Women in Horror Anthology Vol. 2, Sanitarium Magazine, Dark Voices and Fear and Fables. Her collection of short stories, Arithmophobia published by Mystery and Horror LLC, is available through Amazon & Barnes and Noble. Summer 2020, Black Bed Sheet Publishing will release her dark Novella, The Stain.