The Horror Tree Presents… T.J.Tranchell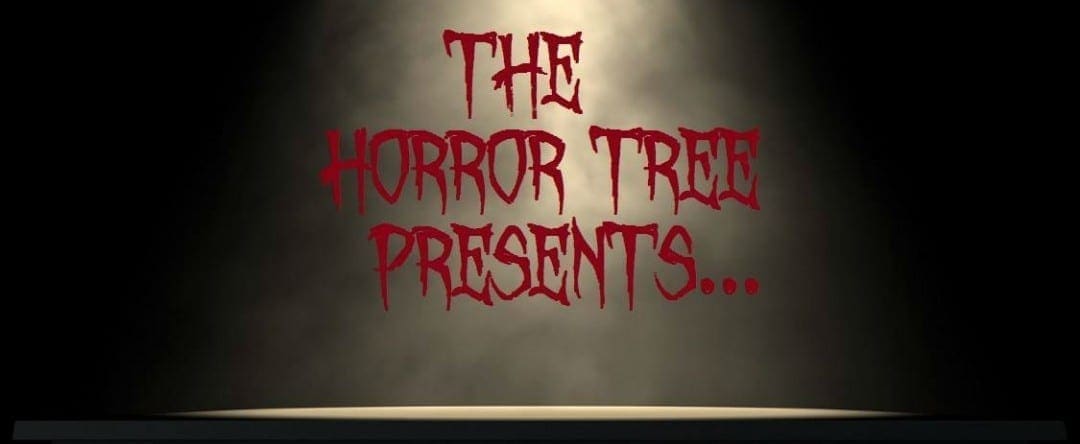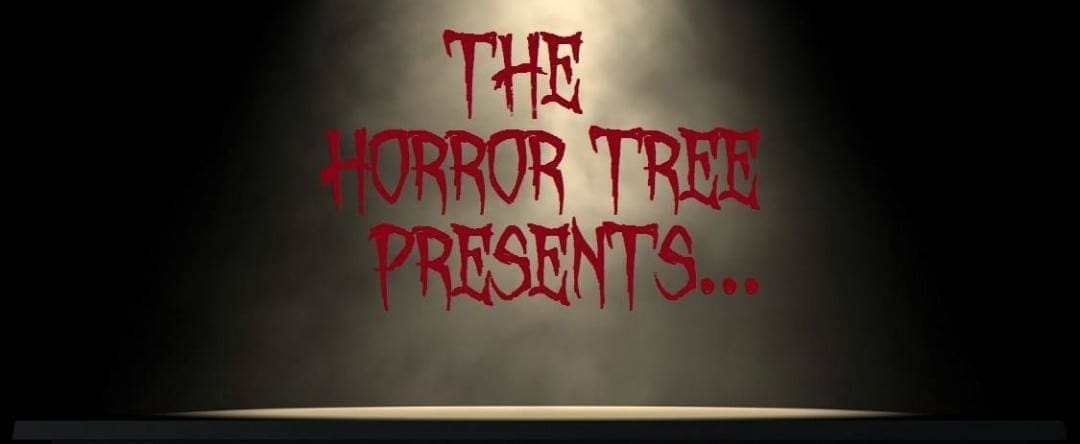 Alyson – Hi T.J. Welcome to the Horror Tree.
I read on your blog https://tjtranchell.wordpress.com/about/ that you'd had a variety of jobs – one of which sounded great preparation (in a way) for your horror writing – being a haunted house monster- can you tell us something about your early years? And that eclectic mix of jobs?
T.J. – I was born on Halloween, so this is something that has always been a part of me. I had been involved in theatre during my early teens and when I was 15, I saw an ad asking for actors for a haunted forest. I couldn't resist. I was picked and worked almost every night of the month. I took my birthday off and did a small haunt at my high school with friends. All of this was in Utah, which might not seem like a place someone like me would spawn from, but that's my home.
Years later, I worked another haunt in Las Vegas and had a blast. That time I didn't take my birthday off and it turned out to be one of the best nights of my twenties.
When it comes to jobs, well, I've done more than my share of seasonal work and jobs that I didn't like. I'm a person who will let something I don't like go and try something else if I'm not happy.
I've also moved around a lot. In fact, my family just moved again at the end of May. I got my own office out of it this time.
Alyson – Which books and authors influenced you? As a child? As an adult? Have you always been a fan of horror?
T.J. – As a young kid, I was into mysteries. Sherlock Holmes and all of the juvenile knock-offs. My Utah upbringing introduced me to The Great Brain, which was a series set in rural Utah in the last years of the 19th century. They're like Encyclopaedia Brown but with Mormon and non-Mormon kids at an interesting time in the state's history.
Later, I found Poe and was hooked. The imagery and suspense was a major step up from what I had been reading. And then, when I was 11, I found Stephen King. Misery was a big film that year and I watched it with a friend. The next day I went to the library and checked it out. The librarians didn't even blink. The book scared the crap out of me, even though I didn't understand all the words. When I think about it, that book should have turned me off from being a writer. Instead, it set me on my path. The other kids my age were reading R.L. Stine. I like Stine, but trying to read him after King just didn't work.
Other authors I'd cite as influential include Hunter S. Thompson (one of those jobs I've had was as a journalist), Jack Kerouac, Chuck Palahniuk, Tom Piccirilli, and Rod Serling.
Alyson – I notice that in a recent tweet you posted covers of Shirley Jackson's novels- one of my personal horror writing heroines- do you feel her work has influenced your writing?
T.J. – I wish I could say I remember the first time I read "The Lottery" but the truth is that I probably read about it before actually reading the story itself. Jackson is a writer who always finds me when I need her. When I read a less successful haunted house book, The Haunting of Hill House is right there. When I found my first beaten-up copy of We Have Always Lived in the Castle, I was busy falling in love with Goth and theatre girls. The Blackwood sisters were women I would have fallen hard for, because of their quirks not in spite of them.
I think we are in danger of losing how important Jackson's contribution to horror specifically and American literature in general is. With the newer push in literary horror, I think she's ripe for a resurgence. If anyone needs somebody to teach a class on Jackson, hit me up.
Alyson – Which book(s) do you wish you had written? Any era.
T.J. – A Choir of Ill Children by Tom Piccirilli. When I had decided writing was the best and only thing for me, I had just discovered Pic. When I was in college (I started late, so I was in my mid-twenties), I emailed him about a project and he messaged me back. That was the first time I felt like I was taken seriously as a writer by a professional.
That book is always at the top of my list I recommend to other people. It's like Faulkner, not just because it is set in the south, but also because it gets into what family means to people who have become isolated from other communities. It is also wildly different from anything I had read before. King is like a gateway drug to horror, like pot. Pic was like coke: I read that book so many times, the pages of my first copy fell apart.
I can also guarantee that if there is another book with Siamese triplets connected at the forehead, it isn't as good.
Alyson – How helpful has it been to have gained your Masters? For your personal development as a writer and/or improving your writing and/ or raising your literary status as it were?
T.J. – Having a Master's degree opened doors that wouldn't have opened otherwise, but it is also just one piece of the puzzle that I am. The biggest thing about it for me is that I can use it to subvert statistics. I dropped out of high school, earned a GED, got an associate's from a community college, failed out at university, finished my bachelor's and master's in my thirties, and am now getting an MFA from the university I failed out of a decade ago.
The other key part has been that higher education has given me a community to turn to. Many of my first readers are from my graduate program at Central Washington University. The program I am in now is a literary fiction-focused program, so I have to push my boundaries and challenge myself to write the stories I have to tell and prove to the people in charge that my stories are just as good as someone else's story that doesn't have a ghost or a monster in it.
I was more concerned about my literary status when I was younger, but now with writers such as Benjamin Percy, Paul Tremblay, Victor LaValle, and Carmen Maria Machado showing that horror IS literary, I'm not as worried about it. I'll have a bunch of letters after my name that hopefully get me some teaching gigs—I love teaching—but otherwise, I'm just going to keep doing what I'm doing and try to get better at it.
Alyson – Your first novel 'Cry Down Dark' was published in 2016 by Blysster Press- http://blysster.com/store/ who you are now 'author development coordinator' for- which sounds really interesting and creative – can you tell us more about your involvement with Blysster Press and their origins?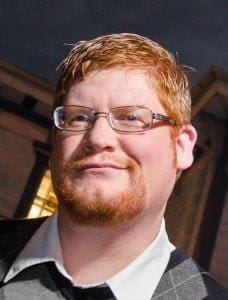 T.J. – I met Charity Becker, the publisher/editor-in-chief, at Crypticon Seattle. I gave her the manuscript for the novel and she told me it wasn't ready. She was right, but what she didn't do was tell me no. She told me to work on it. I spent another year on it after having written the opening sections in 2006. I did the work and sent it back. The day Charity notified me that Blysster would publish the book, my grandma died. Grandma never would have read the book, but I know she was waiting for me to get to that point. It was the last good news she heard.
I've been able to develop a great professional relationship with Charity. We're on the same wavelength when it comes to the state of modern publishing. What she has that I don't, is a more experienced grasp of technology and business. What I brought to the table is being a cheerleader for other authors. We have relationships with a variety of writers through a contest we run and the annual Crypticon. What I do is offer encouragement when things are tough—especially to début authors who get frustrated with the formatting and revision processes—and serve as a guide for marketing, promotions, and questions. I'm the guy people come to when they think a question might sound stupid to the publisher. That doesn't happen because Charity is an amazing human, but no one wants to look dumb when talking to their publisher.
Blysster started in 2010 and has been growing ever since. We had two début authors with us at Crypticon this year. Maria Giakoumatos and William H. Nelson. Their books are wildly different, but they are both part of the family now.
Alyson – Talk us through a typical writing day- where do you write? Pen or pc? Coffee or tea?
T.J. – I've spent the last couple years trying to write from a couch in a small apartment. That hasn't been the best. Now I have a dedicated office and the output has already ramped up.
I might be one of the few writer/journalists in the world that doesn't drink coffee. I just never got a taste for it. I prefer Mountain Dew, but since I'm a Type II diabetic, I drink Diet Mountain Dew. I also obsessively chow sunflower seeds when I write. You could tell how long I've been writing by the pile of empty shells. It's kind of gross, I know, but that's the truth.
I write now on a PC laptop, but I take lots of notes in notebooks. I love notebooks. Make them special and about a writer I like and I'm hooked. I have one that the lines in the notebook are the text of Dracula. I haven't written anything in it yet, but I will.
I need background noise, too. Sometimes movies, but usually music. Movie scores are the best. You can feel the beats of a story but not be distracted by lyrics. There is a flow to a score that facilitates the process, too.
I also tend to write better early in the morning or late at night. I feel more engaged at those times.
Alyson – Modern horror films or those from the Golden age of Hollywood- do you have a favourite? B&W or colour? (I have a sneaky preference for B&W).
T.J. – I could talk for days about movies. When I was a kid, my grandpa was the manager of a single screen theater. My mom and some of my aunts worked concessions while my uncles took turns running the projector. Movies, even more than books, are where I became obsessed with storytelling. What you get from movies is an immediate emotional reaction. I've been chasing that my whole life. It's one of the reasons I loved the haunted house work so much.
I love a wide range of movies and there are good things from the entire history of film. I wouldn't say that I have a preference for an era, but I would say that horror from the mid to late 1990s is not as good as what came before. Thankfully, that time had plenty of other great non-horror films. Many of them were movies that hinted at horror or had horror backgrounds. "Pulp Fiction" and "The Shawshank Redemption" are the two best examples. Back-to-back, 1993 and 1994 were two of the best years in movies. Any year that one man is responsible for movies like "Jurassic Park" and "Schindler's List" should be seen as important. Speilberg pretty much ruled my childhood, too.
Having said that, "Poltergeist" is a Tobe Hooper movie and I will fight people about it, even if I'm wrong.
Alyson – Recently films like 'A Quiet Place', the upcoming 'Hereditary' and last year's 'It Comes at Night' and especially 'Get Out' have redefined what audiences can expect from a horror film with new approaches and strong subversive stories, do you think we are in a bright new dawn (as has been suggested) of horror cinema?
T.J. – The thing that has changed is that people who haven't always and only made horror films are taking them on. They have to because the world is a scary place and that's our cultural filter. People dealt with the Great Depression by going to Universal monster movies. The other change, which is more a cycle than a real change, is that more people who aren't horror fans are going to these movies. They go because they like what the directors, writers, and stars have done before and this is something new to them. It's new to see a horror film by an African-American writer-director get a major release. Jordan Peele had a fan base for previous work, so people were curious. And he delivered.
"A Quiet Place" had some of the same thing going for it. Here are people with a fan base doing horror and audiences are curious about it. Krasinski brought the goods and I 'd love to see Emily Blunt get some awards.
I think, in the past when people not known for horror have tried it, it felt more like they were doing it at the end of their primes and just because someone offered them the right amount of money. These newer films are love letters to filmmaking and are using the horror genre to tell stories that are important to society at this time in a way that people can engage with but not be beaten over the head about.
Horror has always been subversive. It's when it becomes too commercial that the quality goes down. Formulaic movies drive the non-fans away. Too many fans, even when they complain about it, just want to see Jason and Freddy killing nobodies. When filmmakers take risks beyond that, that's when more people start paying attention.
Alyson – I notice you were a guest on this podcast dedicated to the late, great Maestro of horror Vincent Price, http://thom-carnell.squarespace.com/bonus-material-podcast/2018/2/20/episode-163-vincent-price-w-tj-tranchell- whose films I grew up watching myself on BBC TV late-night showings. Is Price a particular favourite of yours?
T.J. – Price is one of my all-time favorites. I discovered him through the show 'Mystery' on PBS here in America and the Disney film "The Great Mouse Detective." I have recordings of him reading Poe that I can listen to for hours. Price is a hero of mine, as is Thom Carnell, one of the co-hosts of The Bonus Material Podcast. When I was discovering my way, I was reading his magazine "Carpe Noctem." Just when I was ready to send in my work, the magazine's run ended. Then in 2011, I met Thom at ZomBcon in Seattle and nerded out hardcore. We've been friends ever since.
He's a great writer, too. He recently released his second short story collection titled "A String of Pearls."
Alyson – How much research do you have to do for your writing? Where do your ideas come from? And why have you chosen to write horror?
T.J. – Horror chose me, I believe. It is a place that I can talk about things we don't talk about in polite society and treat them seriously. The ideas, really, come from that. 'Cry Down Dark' is about grief and loss. It's my grief response to losing a friend from my late teens and early twenties to a brain tumor. Many of my stories start from things that have happened and me wondering what would have happened if one or two things had been just a bit different.
My work in progress has been the most research-intense thing I've done. The biggest problem was that for most of the first year of working on it, the pieces of research I needed didn't exist. I'm writing about exorcism in the Church of Jesus Christ of Latter-day Saints (Mormons), and I couldn't find any historical accounts. Then in December 2017, a professor named Stephen Taysom published an article which was exactly what I needed. I have no shame and emailed him right away. He's been quite helpful.
I've also been able to do research into the histories of the church, my family, and the town I grew up in, which is the setting of the novel, although in a fictional form. Readers of 'Cry Down Dark' will recognize Blackhawk, Utah, as the town that book's hero was from.
Alyson – Writing can be a solitary business, how do you connect with other writers? Are you in a writing group yourself?
T.J. – I connect with a whole world of writers via social media. Again, I am shameless and if I find someone I admire on Facebook, I will message them. If I'm lucky, they'll message back. I'd tell you who some of the more famous ones are, but I think it would be more fun for readers to discover them on their own and see if they get a message back.
Right now, my writing community is my MFA program. Workshops are part of the program and getting feedback from people with similar goals is amazing. I also have friends I've made that I email back and forth with. I made new friends after attending the Borderlands Press Writers Boot camp in 2017. Those are people I know I could go to with a story and get quality feedback with no fluff. And they'd expect the same from me.
Alyson – What advice would you give aspiring (horror) writers? Those who read/use the Horror Tree as a resource?
T.J. – Don't stop. If this is your dream, don't quit. If someone tells you that you aren't good enough, get better. Take a class, join a workshop group. Reach out to people like me. I want you to succeed just as much as I want my own success. This is how it works. If you succeed, you get to do an interview like this and name drop the people who helped you get there. One way I help you succeed is by putting your name in front of as many people as I can. We aren't competing with each other. We're all here to help.
Alyson – What is your latest fiction release? Where is it available to buy online?
T.J. – My latest is called 'Asleep in the Nightmare Room' and can be found on Amazon or through any bookstore. Personally signed copies can be ordered directly from my publisher at www.blysster.com.
It is a book of short stories, some poems, a long essay on Stephen King, a series of columns on horror movies, and one experimental piece about living in Las Vegas, Nevada.
Alyson – Where can writers/readers find you or follow you online?
T.J. – I'm pretty easy to track down. On the web, I am at www.tjranchell.com, on Twitter I'm @TJ_Tranchell, and on Facebook at @TJTranchell. Amazon:  amazon.com/author/tjtranchell
I do have a rule about Twitter. If you identify yourself as a writer and you follow me, I will follow in return and spread the word about your work.
About the Author
Latest Posts
Alyson lives in the UK; her fiction has been published widely in print anthologies – DeadCades, Women in Horror Annual 2, Trembling with Fear 1 &2, Coffin Bell Journal 1 and Stories from Stone and in ezines, most often on the Horror Tree site, Siren's Call and The Casket of Fictional Delights. In May 2019 Night of the Rider, was published by Demain, in their Short Sharp Shocks! E book series and reached the amazon kindle top 10 best seller lists. Her work has been read on podcasts (eg Ladies of Horror), shortlisted in competitions and published in charity anthologies. Future work will appear in anthologies from Things in the Well, Mortal Realm and Twisted Wing Publishers.
She performs at open mics, teaches, edits and hangs out with her dog on the moor in all weathers.
https://alysonfayewordpress.wordpress.com/
Twitter @AlysonFaye2