The Horror Tree Presents…Interview Questions for Derek Brown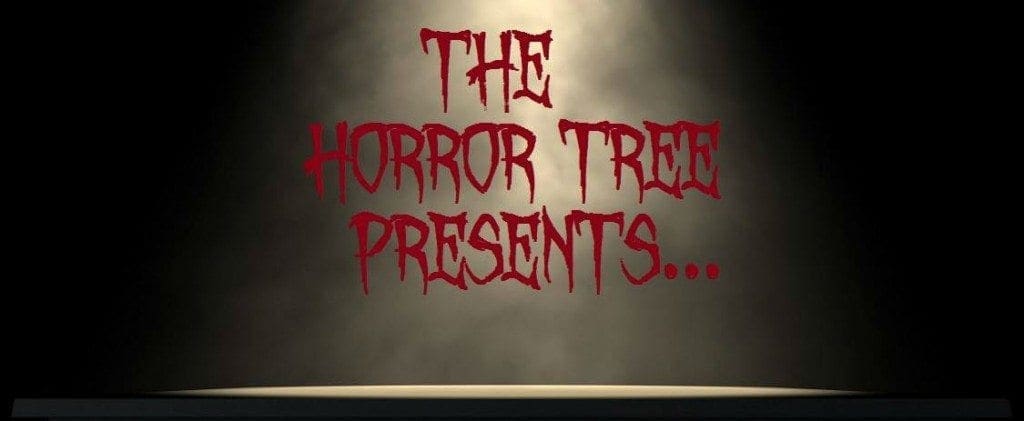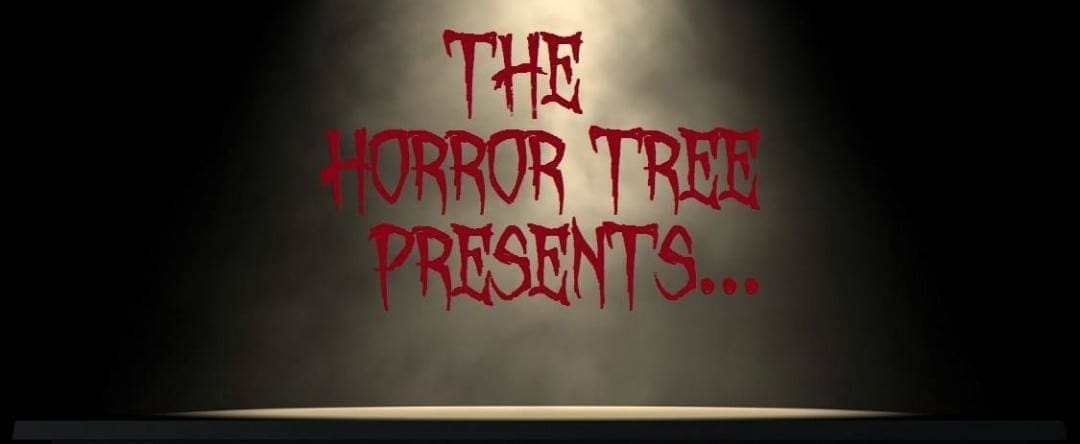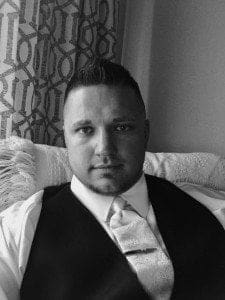 Liz – Tell us a bit about your part of the world.
Derek – Well I am 33 years young, I am married to my beautiful wife and I have two amazing daughters.  They are the driving force behind all that I do.  I am currently a Registered Nurse and work full time.  I was in the Army as an Airborne Infantryman.  I am a really big fan of Batman.  I love football both watching and playing.
Liz – How long have you been a writer for?
Derek – Now that is a bit more of a difficult question, I mean I would say my whole life but I suppose you want me narrow that down a bit.  I have always been an avid reader for as long as I can remember.  I read the Wheel of Time series by Robert Jordan when I was 15 and it changed my life.  I began devouring books after that, and I think it was Stephen King who said something to the extent, that "you can only read for so long before you have to write your own story."
So, when I was 29, I decided it was time to start checking on items off my bucket list.  This included completely my first triathlon, completing the swim Alcatraz duathlon, and writing a book.
Liz – That's some impressive bucket list items right there! What do you enjoy most about writing?
Derek – When I was younger, I remember reading this book and being transported to another world.  So, for me writing is my chance to share the journey with the reader.  I work very hard to make sure that I transport my readers into my world.
Liz – You're first novel, Until the End, was released last year digitally and will be released in paperback later this year – can you tell us what it's about?
Derek – At its essence it is a journey about the lengths that a father would go to for his daughter.  Of course, it is told of the course of an outbreak of a virus that causes people to become flesh eating monsters.  I mean if you are thinking to yourself, Zombies, you are on the right path.
So the reason behind the waited release of the paperback version is due to some of the feedback that I have gotten from my readers. I am currently working on some edits, I want to make sure that it is in its most perfect form when it is put on paper.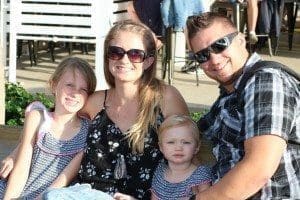 Liz – What was the inspiration behind it?
Derek – The idea of what I would do my daughters, there is no question, there is nothing that I would not do for them.
Liz – The unbreakable Daddy/Daughter bond! How long did it take you to write, from planning right through to now?
Derek – Too long, but I suppose that is the story of many authors.  The idea started when I was 29 and I would say that is still an ongoing process.  Another quote from Stephen King, a story is never finished as long as the writer is alive.  Basically, I think that as you become a better writer there are always going to be things that you are going to want to improve.
Liz – We can be our own worst enemies…What made you decide to self-publish?
Derek – For me, I didn't really see any other option to get my book out, as I have gotten more into writing, I realize that there are other avenues but it worked for me.
Liz – How have you found that whole process?
Derek – Self-Publishing has been an amazing process. I like the way that Amazon makes it very easy to see how my book is performing. The control that I have over pricing and sales.  I think it is a great way to reach readers.
Liz – You're currently working on a collection of short stories and poems – is there a central theme? Or is it a collection of work you have accumulated over time?
Derek – True Horror, every story that I write is something true or something that could happen.  I have always been afraid of the darkness of human nature.
Liz – It's the scariest kind of horror, I think! In your spare time you enjoy photography, in particular horror photography. What does that entail and how to you prepare your shoots?
Derek – I have always enjoyed photography, trying to get the perfect shot.  I recently came across Joshua Hoffine's work.  It is amazing and inspiring.  So, I have decided to try my hand at that and see what I can come up with.  I'll have to get back to on what it entails exactly.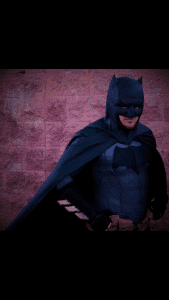 Liz – You also spend time in Cosplay a Batman, The Dark Knight – why Batman?
Andrew – I have always been a huge fan of Batman, I mean the story of a tortured hero, what's not to like?
Liz – How did you get into entertaining children in hospitals and schools? Was it a natural progression of the cosplay, or was it something you were doing first?
Derek – I got into it with the intention of wanting to do something nice.  After watching the story of Lenny B. Robinson, who was a cosplayer who dressed up visiting hospitals before his untimely death.  I thought it was such an awesome thing that he was doing and said to myself, hey I can do that.  So, I got to work and put my costume together.  It has been such an amazing experience, the people that I have got to meet and interact with because of it.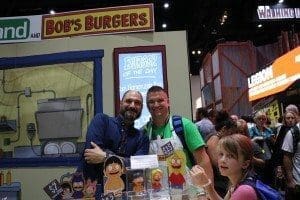 Liz – That's amazing, I'm sure your visits are greatly appreciated. I have to ask – you're the self-appointed 'Bob's Burger's' Biggest Fan – what makes you so? And what is about the show that you enjoy so much?
Derek – Yes the self-appointed, biggest 'Bob's Burger's' Fan, I am just a huge fan of the show.  I love watching the show, the dark dry sense of humor, compliments my own so well.  I also got to recently meet the creator and cast, it was a high point of my visit to San Diego Comic Con earlier this year.
Liz – You've recently become a Registered Nurse. How do you juggle the nursing and the writing?
Derek – I am blessed to be working as a nurse; fortunately I work three nights a week so I am able to spend my days with my family and my other nights writing.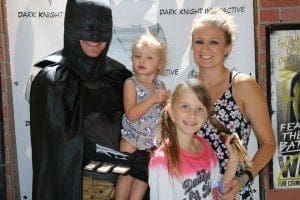 Liz – Have you always wanted to be a nurse? What do enjoy most about it?
Derek – I have always known that I want to help people.  I just didn't know what avenue I would take to obtain that goal.  About nine years ago I was faced with a huge decision in my life.  I had been accepted to a Licensed Nurse Program and to a Police Academy.  As part of the application process for the nursing program, I had requested a letter of recommendation from a doctor I worked with.  He spoke with me a few days prior to me needing to make my decision.  He asked me what I was going to do and I told him I was on the fence.  So, he says hold on, goes to his car, comes back with a check for my nursing tuition, and tells me to go to nursing school.  To this day I cannot thank him enough, I still keep in touch and talk to him now.  He completely altered the direction of my life for the better.
Liz – What an amazing gift of generosity! The world needs more acts of kindness like that. Do you find inspiration for your writing in your nursing work?
Derek – I do, I have seen many things in my career as a nurse and it would be hard to not incorporate my experiences into my stories.
Liz – I see you have also directed short films! Can you tell us about them?
Derek – Yes as if I didn't have enough things on my plate, I have recently tried my hand at writing, directing, and editing short films.  You can check them out at my youtube page.
Liz – Is directing something you would like to do more of in the future?
Derek – It was a ton of fun, but a lot of work.  I will be doing more yes.  My mind rarely stops moving.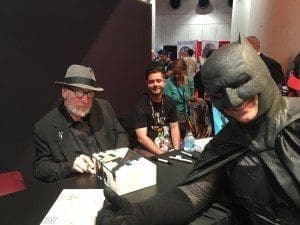 Liz – I certainly know that feeling! Aside from Bob's Burger's and Batman, who else inspires you?
Derek – If you can't tell, Stephen King a huge inspiration for me.  Robert Jordan opened up worlds for me.  Raymond E. Fiest ranks among my top favourites, I actually got to meet him a few years ago.  Lee Child's ability to tell fast paced action filled stories amazes me.  Frank Miller's dark noir tales are fantastic and KC Wayland's, We're Alive, podcast are phenomenal.  I could literally go on.
Liz – Lastly, if you could meet one person in the world, dead or alive, who would it be?
Derek – Wow…  I think it would be pretty awesome to meet, Edgar Allen Poe.
Liz – Now that is an impressive choice! Thank you so much for your time, Derek!
If you would like to contact Derek, or check out the below links.
E-mail: [email protected]
Facebook: https://www.facebook.com/derek.brown.75
Twitter: @baronbatman6
Youtube: https://www.youtube.com/channel/UCkB55b3ZUPsrBP8oZEom2Uw
Twitch: https://www.twitch.tv/baronbatman
WordPress Blog: https://wordpress.com/stats/day/zombiedailyblog.wordpress.com
Amazon Author Page: https://www.amazon.com/-/e/B074J4K9W1
Amazon Reviewer Page: https://www.amazon.com/gp/profile/amzn1.account.AHFLSEOCPXWQWTVZQOHNUTMJXWJA?ref%5F=cm%5Faya%5Fbb%5Fpdp&
Photograhpy: https://www.facebook.com/DKphotography6/
Dark Knight Interactive: https://www.facebook.com/baronbatman/
Website: https://ddbrown6.wixsite.com/derekbrown
About the Author
Latest Posts
Liz Butcher resides in Brisbane, Australia, with her husband, daughter, and two cats, Pandora and Zeus. While writing is her passion, her numerous interests include psychology, history, astronomy, the paranormal, mythology, reading, art, and music – all which help fuel her imagination. She also loves being out in nature, especially amongst the trees or near the water. Liz has published a number of short stories in anthologies and currently has a multitude of projects in the works including her upcoming novel, 'Fates Revenge'.