Epeolatry Book Review: We Can Never Leave This Place by Eric LaRocca


Disclosure:
Our reviews may contain affiliate links. If you purchase something through the links in this article we may receive a small commission or referral fee. This happens without any additional cost to you.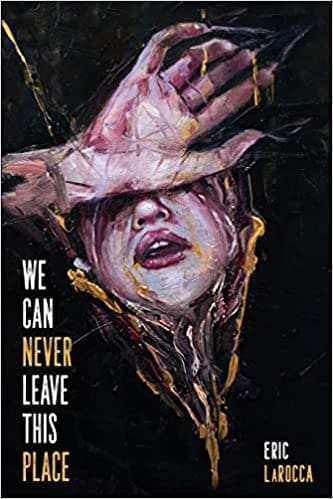 Title: We Can Never Leave This Place
Editor: Eric LaRocca
Publisher: Trepidatio Publishing
Genre: Horror
Release Date: 24th June, 2022
Synopsis: "When you're given a gift, something else gets taken away."
A precocious young girl with an unusual imagination is sent on an odyssey into the depths of depravity. After her father dies violently, young Mara is surprised to find her mother welcoming a new guest into their home, claiming that he will protect them from the world of devastation and destruction outside their door.
A grotesque and thrilling dark fantasy, We Can Never Leave This Place is a harrowing portrait of inherited grief and familial trauma.
Eric LaRocca, writes unique horror. Succinct, grotesque, and visceral. You may wonder, Did I really just read that? Yes, you did. Expect to be surprised, and don't delve into his writing if you need trigger warnings. Even the artwork, the covers of his novellas, will get under your skin.
LaRocca's opening line has something to say—"There are times when I look back on moments from my life as if my recollections were living things, little organisms confined to glass vases I'm meant to nurture and care for." It says you are about to read a recollection, told in first person POV. The main character is looking back on her life memories and "…like perennials they bloom every year around the same time, as if to remind me of the young woman I once was and how everything was almost taken from me." 
Almost. And that's the only bit of hope this story offers.
As a reader, this horror novella speaks to the emotional abuse of a girl on the verge of her 16th birthday, and womanhood. Everything is wrong in this apocalyptic tale, and "dear heart" Mara copes the only way she knows how—by hiding, journaling, and withdrawing into a fantasy where—in her mind—the perpetrators take the form of animalistic monsters.
No spoilers here. In a war-torn world amid the backdrop of gunfire and explosions, two gas-masked men bring Mara's dead father to her apartment home. Her mother, eight months pregnant, makes Mara promise not to tell anyone that he had abandoned them. They wash and dress his body, Mara believing her father had gone out only to find food and had promised to return. 
But had he? And where does Mara go from here now that he is gone? Where, exactly, is this place that we can never leave?
Rake, a giant spider, knocks on the door, promising protection in exchange for food. And with her father and protector dead, what else can she and her mother do, but say yes? Others come to visit, and their names have meaning which I encourage you to investigate. Everyone has a story, and no one is innocent.
Don't expect any heart-warming moments in this depressing exploration of grief and death. But I think that was LaRocca's point. Nothing is what it seems, symbolism lies behind every broken door, no drowning one's sorrows no matter how high the level of filthy sewage, and trauma is an anchor. 
Metaphorical and surreal, you might want to read this story twice. Things do come full circle for a big reveal at the end, which I loved. Loved!


/5
About the Author
Latest Posts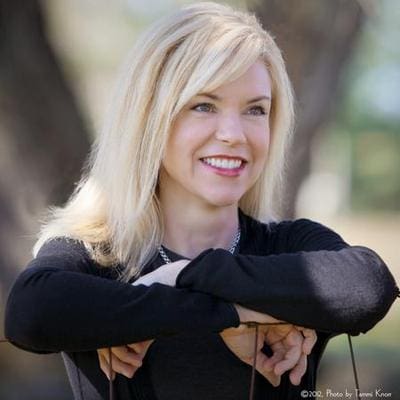 Catherine Jordan is the new review coordinator for Horrortree.com. She's a horror movie fan and a horror novelist, although she edits and writes in many genres. Ms. Jordan has been featured in a variety of anthologies, on-line publications, and print magazines. It was her pleasure to serve as judge for the Bram Stoker Award and for the ITW Young Adult Award. Catherine also facilitates writing courses and critique groups. She credits her five children with inspiring her writing material.
You can follow Jordan's work at her homepage and Amazon.