Disclosure:
Our reviews may contain affiliate links. If you purchase something through the links in this article we may receive a small commission or referral fee. This happens without any additional cost to you.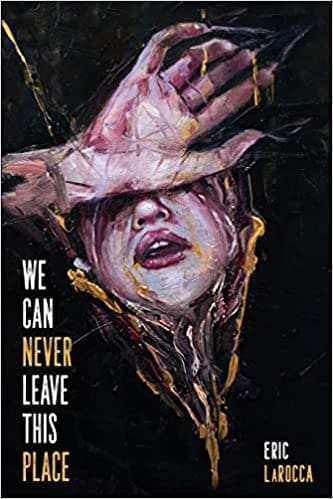 Title: We Can Never Leave This Place
Editor: Eric LaRocca
Publisher: Trepidatio Publishing
Genre: Horror
Release Date: 24th June, 2022
Synopsis: "When you're given a gift, something else gets taken away."
A precocious young girl with an unusual imagination is sent on an odyssey into the depths of depravity. After her father dies violently, young Mara is surprised to find her mother welcoming a new guest into their home, claiming that he will protect them from the world of devastation and destruction outside their door.
A grotesque and thrilling dark fantasy, We Can Never Leave This Place is a harrowing portrait of inherited grief and familial trauma.