Epeolatry Book Review: The Fourth Corona Book of Horror Stories edited by Lewis Williams


Disclosure:
Our reviews may contain affiliate links. If you purchase something through the links in this article we may receive a small commission or referral fee. This happens without any additional cost to you.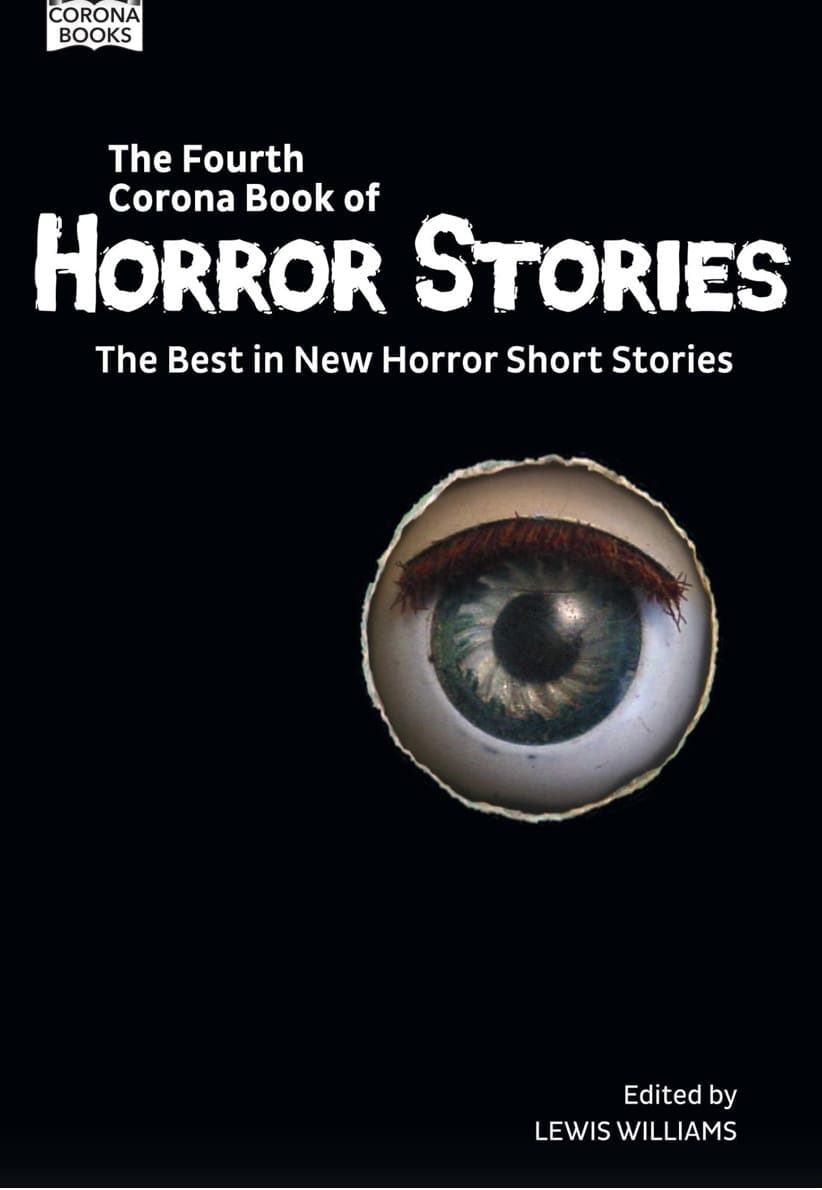 Title:The Fourth Corona Book of Horror Stories: The Best in New Horror Short Stories
Editor: Lewis Williams
Publisher: Corona Books
Genre: Horror
Release Date: 1st, October, 2022
Synopsis: After a two-year hiatus, Corona Books UK are back with The Fourth Corona Book of Horror Stories, containing twenty of the best new horror short stories you will find anywhere this — or any — year.
The present anthology ( the fourth in the series) has taken a long time to be published because  – as explained by the Editor- the concomitant Covid pandemic had an unlucky adverse effect on the book because of the " Corona" word in its title.
Although Covid is still around, the use of the word "Corona" is not a taboo anymore, so here we are, at last, with this fourth volume available to horror lovers.
Was the book worth the long wait? Well, in my opinion, yes and no. I'm sure the more confirmed horror lovers might find reasons to rejoice due to the appearance of yet another new collection of horrific stories. Personally, being currently overwhelmed by an incredible amount of new anthologies of the same genre, I find it a bit difficult to be entertained by a lot of stories revisiting once again the same old clichés of the genre.
Thus, if you're looking for originality, this anthology is not the book for you.
If you feel reassured by the umpteenth repetition of time-honored subjects in the horror genre, then you'll probably be enjoying most of the stories.
Here are the ones I liked the most.
" Gloria" by Donna L Greenwood ( to me the best tale in the book) is a deeply unsettling piece where a doctor has to examine a woman guilty of a terrible murder to establish if she's fit to plead in court. With a final surprise…
" Here, Piggy Piggy" by Florence Ann Marlowe is a very horrific tale where a bad boy receives a cruel punishment by a presumed witch.
In " The Best Weapons in the World" by Wondra Vanian, a fine example of black humor, crime is just a smart game, while in the enticing  " Musica Mortis", penned by Wink Taylor, the power of music turns out to be able to win even death.

/5
About the Author
Latest Posts
Mario Guslandi was born in Milan, Italy, where he currently lives. A long time fan of dark fiction (especially short stories)he's probably the only Italian who reviews horror and supernatural tales in English. Over the years his reviews have appeared in many genre sites such as Horrorworld, The British Fantasy Society, Hellnotes, Emerald City, SF Revu, Thirteen O' Clock, etc.