Epeolatry Book Review: Doctor Who : Once Upon A Time Lord by Dan Slott


Disclosure:
Our reviews may contain affiliate links. If you purchase something through the links in this article we may receive a small commission or referral fee. This happens without any additional cost to you.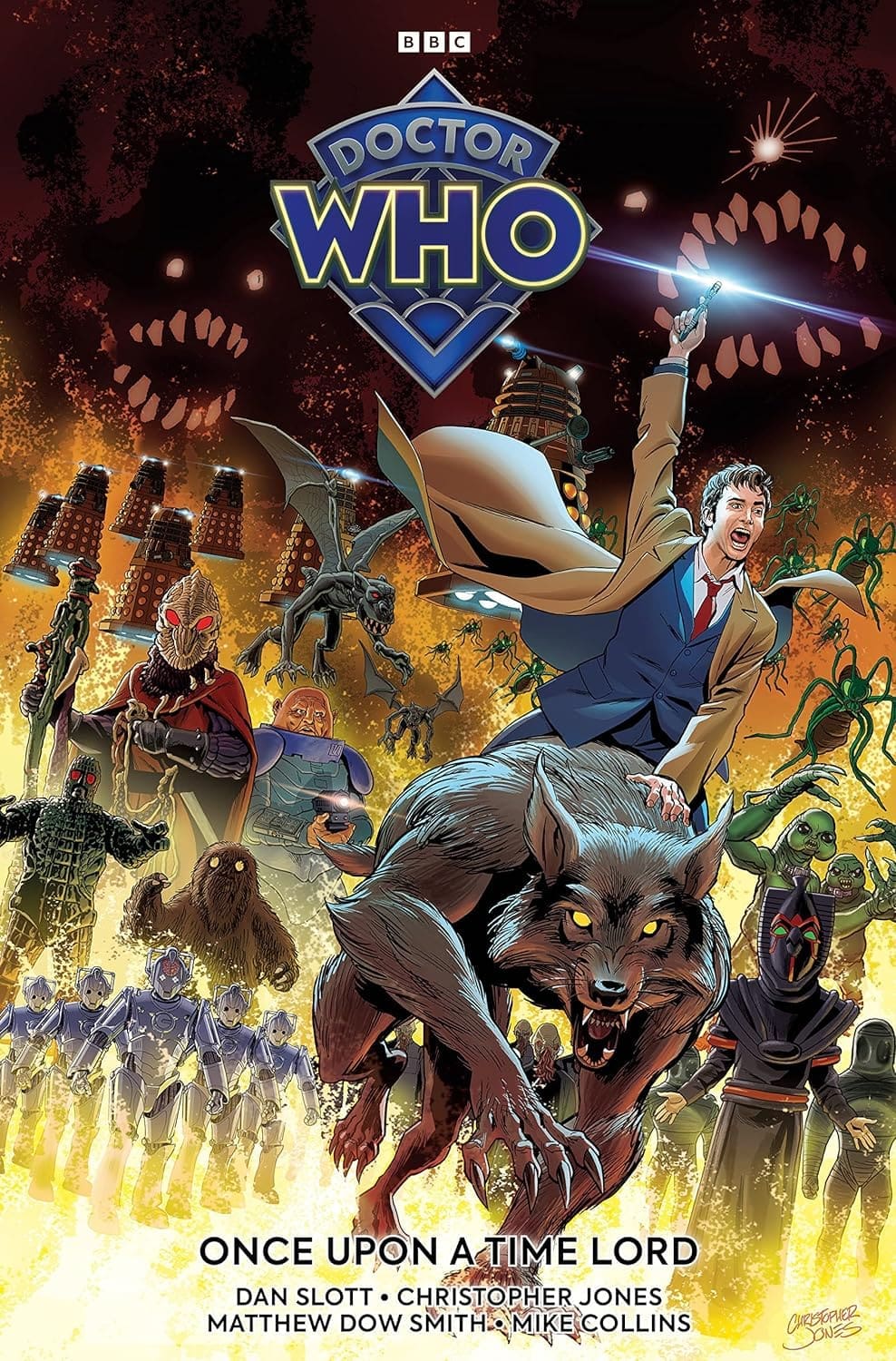 Title: Doctor Who: Once Upon a Time Lord
Author: Dan Slott
Artist: Christopher Jones
Publisher: Titan Comics
Genre: Science Fiction
Release date: 31st, October, 2023
Synopsis: An epic story that sees companion Martha Jones captured by the insatiable Pyromeths, and her only hope for survival is to keep them distracted with sensational untold tales of the Tenth Doctor facing off against his greatest foes– both classic and new!
Witness the incredible adventures of the Tenth Doctor like never-before! You'll be on the edge of your Tardis as she recounts three unbelievable tales of The Doctor facing off against his deadliest foes!
Bursting straight out of the long-running hit television series, this Doctor Who collection continues the time-travelling tales of the Doctor and friends.
Buy it, read it, then travel back in time to read it for the first time all over again…!
Dan Slott's first Doctor Who work has been much trailed. The acclaimed Spider-Man writer has apparently agreed on a clause in his contract with Marvel that he's allowed to do one Doctor Who piece for Titan Comics a year. This is the only work that Marvel is letting him work on that they're not publishing so writing Doctor Who is clearly important to him.
While I've not read all of Dan Slott's work, I have typically greatly enjoyed his stuff. There's a sense of humour and a playfulness as well as often a great love and respect of whichever shared universe he's working in.
I'm glad to report all these traits are shown in this Doctor Who special.
The afterword states that this has been in the can for a year, which is kind of surprising as you'd almost think a Doctor Who story featuring one of David Tennant's Doctors had been tailor-made for The Once And Future Doctor.
Slott captures the Tenth Doctor perfectly, as well as Martha.
Even though she narrates the lion's share of the action, this is a bit of a Martha-light offering as she is a Scheherazade-style presence.
There isn't anything stunningly original here though the art is a joy to behold and the story has a few surprise appearances, especially from the classic era. (I'm consciously being plot-light so as not to spoil the surprises, though some of them can be guessed from the cover).
Slott has a fair few sly meta jokes at the show and its budget over the years and I'm sure that he'll bring a new audience to Doctor Who comics.
Personally, I could do with one coherent story rather than an episodic tale but I'll definitely keep an eye out for more Dan Slott-scripted Doctor Who.

/5
About the Author
Latest Posts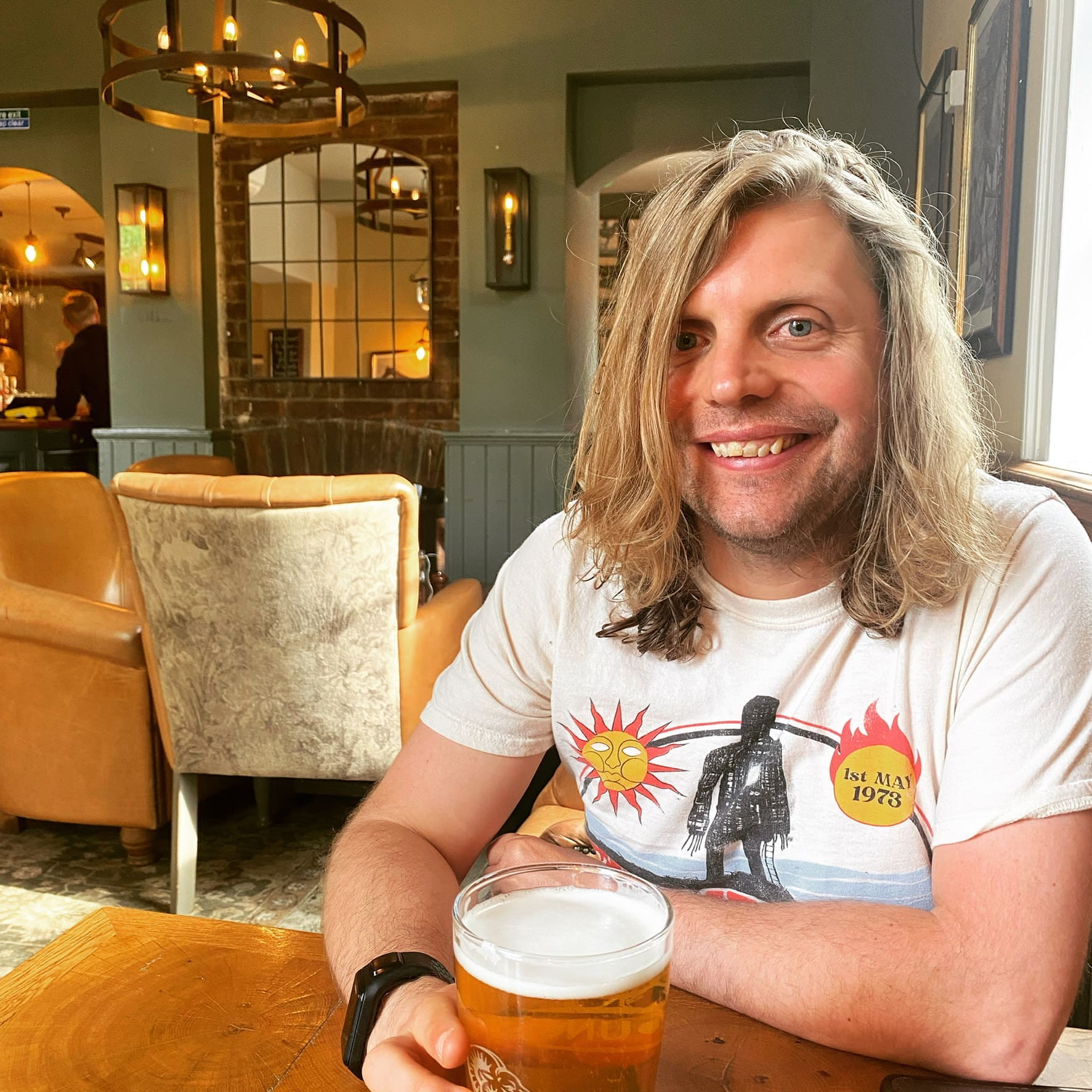 Chris Hawton is a writer, runner, and human pet to a demanding rabbit. He is also the south London half of the All-New Adventures of the Doctor Who Book Club Podcast presenting team (available on your pod player of choice). You'll usually find him reading multiple books at once, listening to podcasts full of useless trivia and obscure facts, or enjoying a craft IPA for his #beerstagram account.