Dueling Fates Blog Tour: Writing, my greatest enemy, my worst fear, my most passionate lover, or a portal to another realm"


Writing. What a strange word. It brings out many emotions. Fear. Dread. Joy. Comfort. Organization. For each person, writing has such a different meaning. For me, writing has always meant a multitude of things: Escape. Freedom. Release. Process. Sometimes, there aren't even words. What exactly do I mean when I say that? Well…for someone like me who creates worlds using a pen and paper (actually, a laptop but you get the drift), writing can be my greatest enemy, my worst fear, my most passionate lover, or a portal to another realm.
For as long as I can remember, I used to write stories. My pre-teen years saw notebooks filled with anguished stories about dogs who gave their lives for their owners or wolves who could speak to each other…in English, mind you. My teenage years saw journals that were filled to capacity with fan fiction regarding whichever movie character or famous persona I was most attracted to at the time. But then, something odd happened. I started college with every intent of becoming a famous pop singer and making millions of dollars doing it. Writing wasn't something I really thought about much. For someone like me, though, where "writing" is more than just a word, it's not something one can just set aside. There are worlds that we've glimpsed, worlds that have stories attached to them, that need to be written. And when a story or a character creeps into one's brain, it can't be turned away or politely dismissed. No. That's not how it works. And at the age of nineteen, I found myself at such a point.
Two female characters kept pushing themselves into my mind, sometimes whispering, sometimes shouting, their story. I ignored it. I held it at arm's length without really looking at it. But when vivid pictures begin playing through the mind like a movie, there really isn't anything to be done except to watch them and interpret them using a pen and paper or a Microsoft Word document. So, I found I myself doing just that. It took longer than a decade to write the first installment of their story. I stopped for long periods. I edited and changed things that didn't feel right. I wrote an entire other series. And yet, I always found myself drawn to these two females. I couldn't get it out of my head that I needed to tell their story. Dueling Fates became that first part of their story and I couldn't be happier with the result.
So we come to the truth most writers must face, whether they ever publish their scribbles or not. Writing is a gateway to another realm. It can take hold of a person, creating an obsession, until it comes pouring out of their fingers onto a keyboard. Sadly, many choose not to write those stories. They view their writing as poor or silly or any number of other lies we tell ourselves because we don't believe in our own worth. And yet, there are characters that take hold of a person, filling in the crevices within that person's creative persona, hoping that one day, their story will be told. For me, that is what writing is. I have the gift of seeing into other realms, which leads to the job of telling people about those realms. Of course, whether those realms exist within our own minds or on some very real dimension…well, that's for the reader to decide.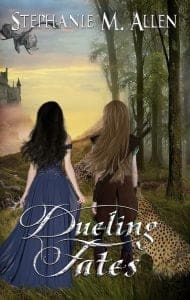 For fans of GOT and Throne of Glass, comes fantasy novel Dueling Fates by Stephanie M. Allen. Read on for book details, and an exclusive excerpt!
Dueling Fates
Publication Date: June 30th, 2020
Genre: Fairy Tale/ Fantasy
Publisher: Liminal Books
In the world of Erez, three kingdoms share a tentative peace. In the far west, Princess Isemay yearns for much more than frilly dresses and etiquette classes. While her twin sister, Alena, prepares for life as a monarch in a neighboring kingdom, Isemay roams the woods with her loyal cheetah, hunting dagger strapped to her belt. It's only when two surprising visitors arrive at the castle that Isemay must come to terms with her royal future – and a secret magical heritage. Now engaged to the king of the east, Isemay prepares for a position she never wanted.
After saying good-bye to all that she loves, Princess Alena travels north in trepidation – fully prepared to marry a spoiled prince she does not desire and usurp the throne from his insane father who does not deserve it. But when tragedy strikes at her wedding ceremony and she is wrongfully imprisoned, she can only hope that her hurried plea for help will reach her father in time.
Frantic to save her sister – and against the wishes of her betrothed – Isemay joins the army sent to free Alena. A mysterious encounter with a dragon in disguise leaves her with a warning that her life is in danger – but can it save her from the battle to come?
Goodreads: https://www.goodreads.com/book/show/54331802-dueling-fates?ac=1&from_search=true&qid=xgU80HqKgn&rank=2
Purchase Link:
Amazon: https://www.amazon.com/dp/B08BTH488Q
Excerpt:
Reaching the first tree, Isemay gently placed her palm on the rough bark and scanned the shaded area directly in front of her. The bright sun made it difficult to see much detail in the shadows, but her eyes adjusted quickly. Golda stood perfectly still next to her, one paw lifted off the ground, the bushy fur around her neck raised higher than normal. Movement to the left caught Isemay's eye. She yelped in fright at what she saw.
A huge black wolf, larger than any she had ever seen, was standing a mere ten feet away, piercing yellow eyes trained on her. A low rumbling sound was vibrating from its chest and its lips were lifted in a snarl.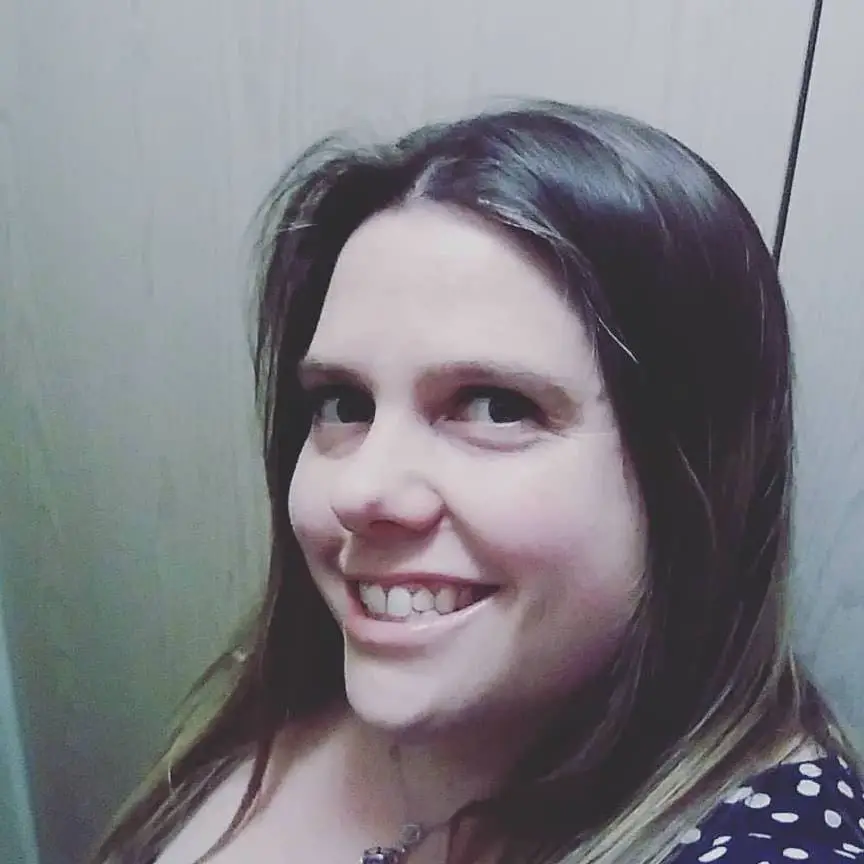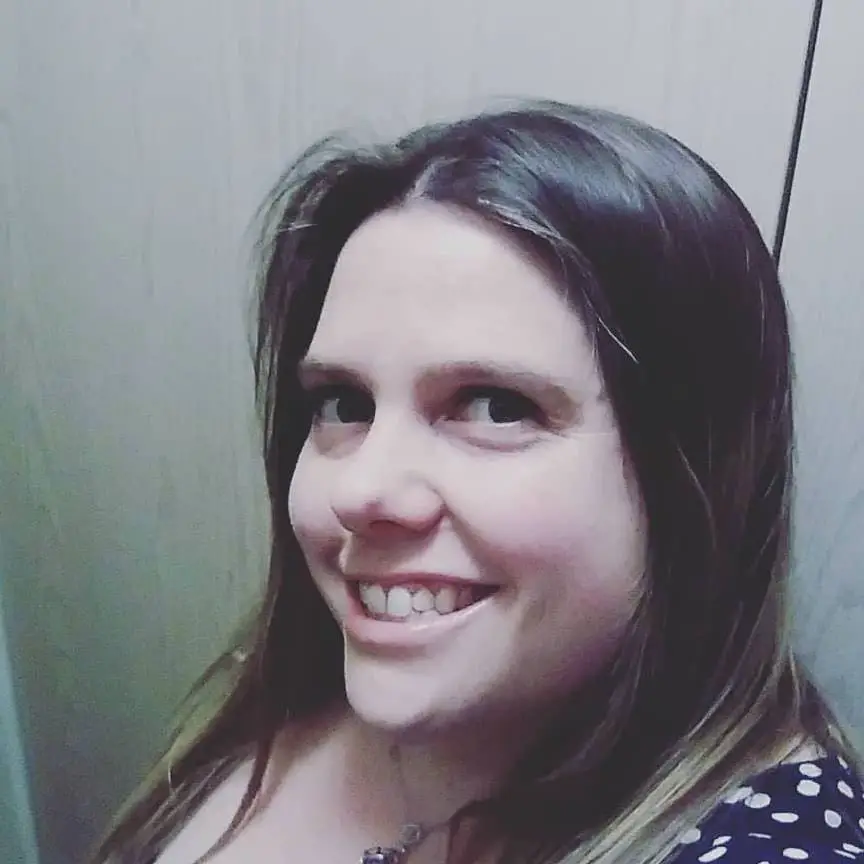 Stephanie M. Allen
Author
Stephanie M. Allen graduated from California Baptist University in 2009 with a B.A. in English and a desire to share her imaginative stories with the world. She loves to write fantasy, particularly centered around young adults. Aside from writing, Stephanie loves to read, ride horses, and sing. She currently lives in Wyoming with her husband and two children.
Twitter: https://twitter.com/StephMarieAllen
Facebook: https://www.facebook.com/AuthorStephanieAllen
Instagram: https://www.instagram.com/thestephmarieallen/
About the Author
Latest Posts
Stuart Conover is a father, husband, published author, blogger, geek, entrepreneur, horror fanatic, and runs a few websites including Horror Tree!