Watch J.W. Donley's Interview With Gwendolyn N. Nix!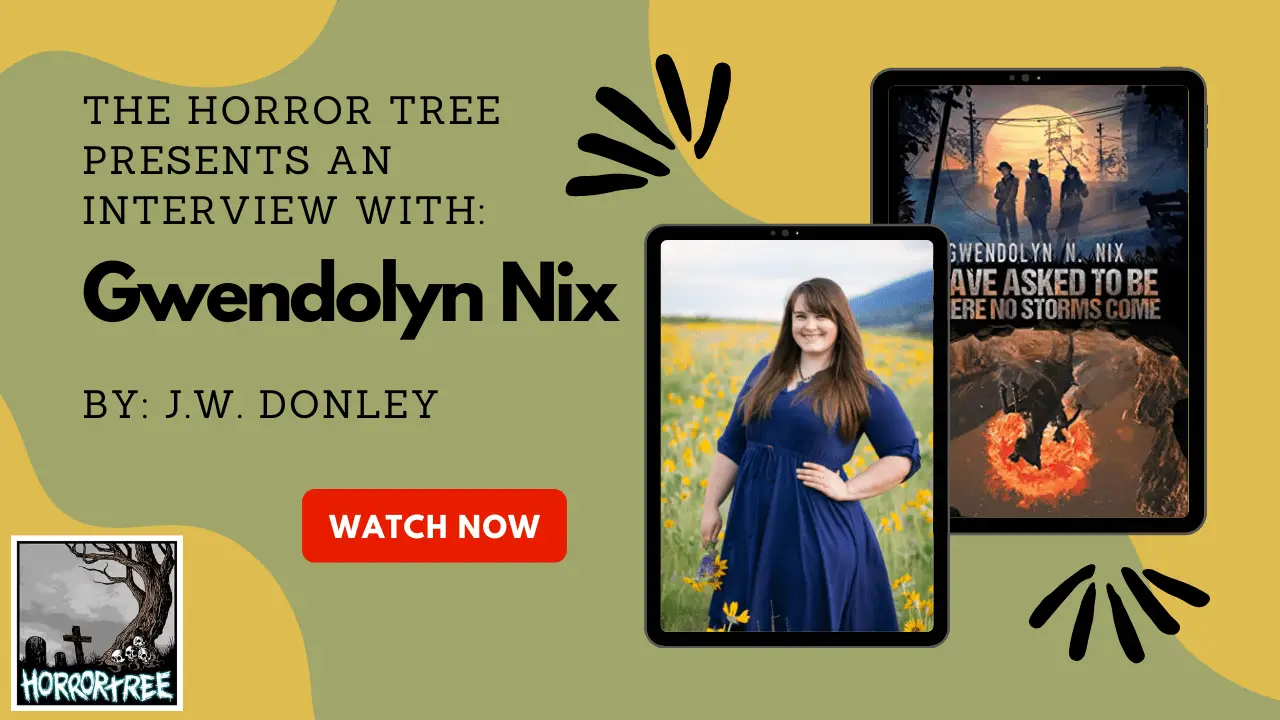 Today, we're honored to share J.W. Donley's video interview with Gwendolyn N. Nix on her upcoming release of 'I Have Asked to be Where No Storms Come' from Crystal Lake Publishing as well as her writing in general. Before jumping in, here is a synopsis of the novel to get you in the right headspace:
The facts of Domino Bluepoint's afterlife are simple: he's a half-breed witch from a people without a name, and no one wants to be stuck in Hell with witch blood.

When a demon bounty-hunter comes calling, Domino pairs up with his mother, who died too young and carries the witch lineage in her veins, to survive. Soon the two of them are Butch Cassidy and the Sundance Kid running from whatever torture awaits them and whoever wants to harvest their magic. Yet, Domino doesn't know that his brother, Wicasah, is behind this and is desperate to resurrect Domino out of long-lasting guilt and a sensation of belonging to no place and no one.

As Wicasah dives deeper into darker magic that ends in an ill-made deal, Domino must overcome addiction, depression, and hone his own brand of witch-magic to help save his brother—and the world—from an ancient god of lighting and thunder.

You can watch the interview right here:

https://youtu.be/2d4rzR0gw7w
This is a must-watch for Nix's fans. You can follow Nix on Twitter @GwendolynNix and Instagram @Gwendoly.nix.
About the Author
Latest Posts
Joe lives with his wife and son in the Pacific Northwest where the Cascade Mountains meet the Salish Sea. He enjoys writing in the weird, horror, and fantasy genres.
Growing up he enjoyed R. L. Stine's Goosebumps books as well as classics like Dune, and Lord of the Rings. In college he discovered Stephen King, and later Mark Danielewski's House of Leaves and authors like Clive Barker and Laird Barron.
Joe's short story, 'Gustav Floats', was published in Dim Shores Presents Volume 2. In the spring of 2021 his story, 'The Pigeon Lied' comes out in Howls From Hell.
You can follow Joe on the following social media sites:
Twitter, Good Reads, Facebook, and Instagram!