Unholy Trinity: The Lure by Tony Hipwell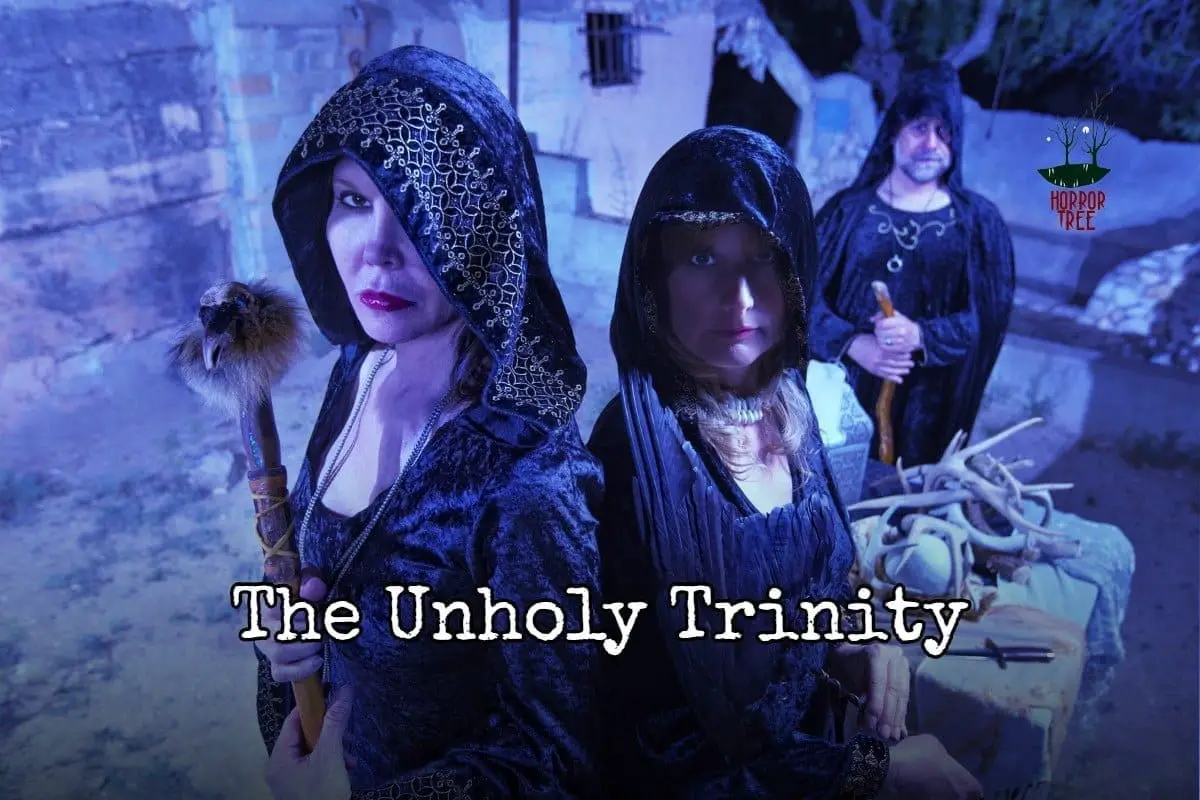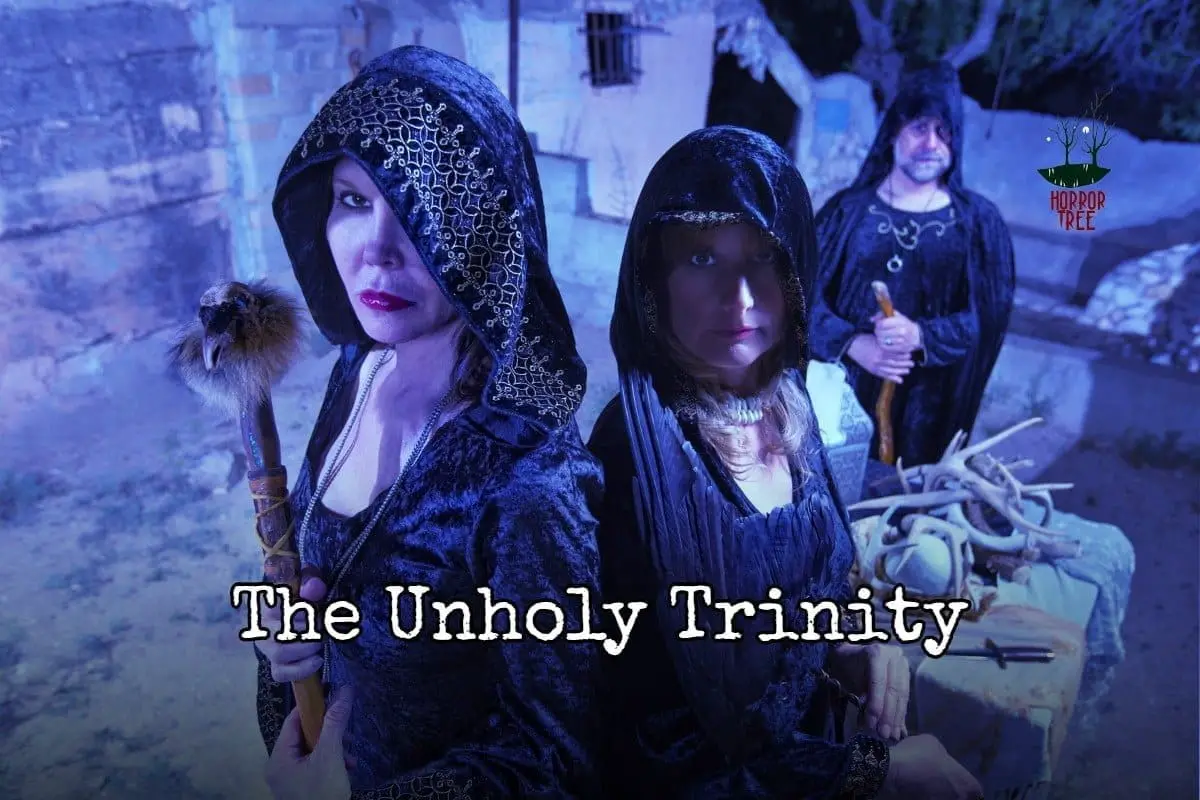 Our church worships at the altar of the Unholy Trinity. Its gospels are delivered as a trio of dark drabbles, linked so that Three become One. All hail the power of the Three.
The Lure
Picking the right lure is the trick. Not all fish are attracted to the same insect you see. I take my time and craft the perfect fascinator for my quarry. Everything would be perfect if it weren't for all the mosquitos. I spend half the night brushing them away. One in particular dances around me to the point of contempt. Finally, I snap and angrily crush it between my hands. I open my palm with grim satisfaction to find a curious hook resting in my finger. The thin line connected to it grows taut and I'm lifted into the air.
Black Rain
They fall like black rain. Bound in tear drop vessels made of alien tar from a pitiless storm, they hatch upon landfall and crash upon the inhabitants. I wanted to stay and fight, I wanted to help my friends, but I saw too many collapse into a mess that no longer resembled them.
I ran. Made for a cargo ship that was breaking atmosphere as the malice began. Hunched inside a cramped hold and streaming in sweat made from fear, I praised my ingenuity for sneaking aboard. I had escaped. And then I felt the black rain on my neck.
The Eye
I adore the stars. A billion pin pricks in the nights veil. As a child I had whiled away countless hours studying them. I still have my first telescope. It sits now beside the one I designed. Larger than any built by mankind to see further than we ever have before. I excitedly scan the endless horizon, the stars never brighter. They almost seem to pierce the blackness to reveal a world beyond. Suddenly, they begin to blink out as a great shadow moved in front of them. No behind. And then I saw the hungry eye behind the stars.
Tony Hipwell
Tony is a multi-award-winning storyteller whose work has screened at Academy Award, Canadian Screen Award, BAFTA and BIFA qualifying festivals such as Fantasia, FrightFest, Edinburgh, and in competition at the Leeds International Film Festival.
In 2012 Tony co-wrote, edited and directed the micro budget feature, Whoops! The comedy horror premiered to sell out audiences at the 2013 Raindance Film Festival before being picked as the only British film for the national Raindance on Tour in 2014 with Vue cinemas.
Since then, Tony has developed projects with the BBC and Searchlight Pictures, worked as the Video Producer for Young Thugs Records in association with EMI Records and been selected for the inaugural Future of Film Incubator.
Tony's most recent project, an award-winning adaptation of 'Standing Woman' by internationally acclaimed author Yasutaka Tsutsui has screened at academy award qualifying festivals such as Deadcenter and HollyShorts and is now available on ALTER. Find him on Twitter and Instagram @hipsince1980.
About the Author
Latest Posts
Originally from New Orleans, Shalini grew up with a love for the hauntingly beautiful stories, ideas and folklore that were enmeshed with the city. She also developed a deep love for words and a well-told story. Anytime those two can marry, she's there for it. She loves stories that lure, that haunt, that pull at heartstrings or that wrap one up in fear, anxious to know what's going to happen next.