Trembling With Fear 11/29/20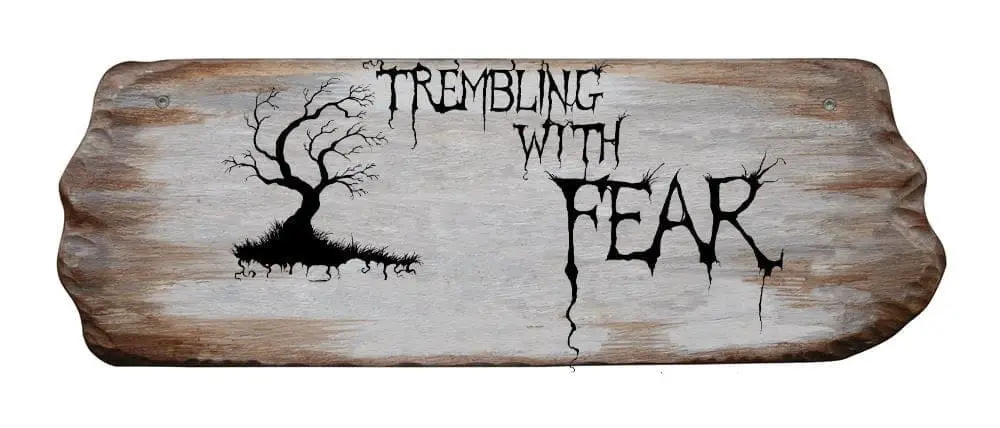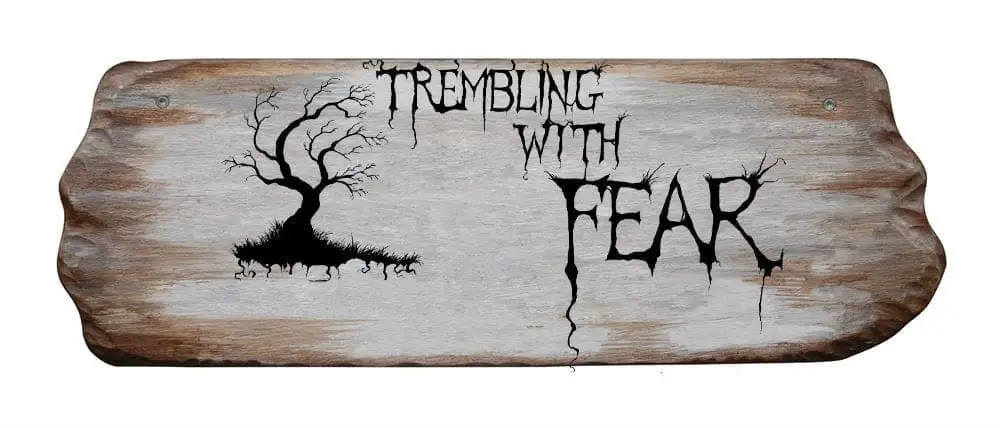 Okay, everyone. Last callout for our Christmas Indie Bookshelf! As a thank-you to everyone who has supported TWF and Horror Tree – whether submitting stories, writing articles, becoming a patreon or sponsor – we are creating a post to give your own published work a boost. Simply send a link to your chosen book and a copy of the cover and I'll put them on our bookshelf. We hope people will enjoy browsing these shelves and perhaps purchasing something for their Christmas stocking!
In addition, CHARITY ANTHOLOGIES, will get top billing. It is, after all, a time to help others less fortunate. I've got a few already but if you know of any others, send us the details!
The first story up in Trembling With Fear is The Providers from Stephen Bustanoby. This tale plays on the very human need to help those we see in danger – especially if they are young and vulnerable. But are they as helpless as they appear? Be careful when you walk on the ice!
A Night to Kill by Nerisha Kemraj turns the notion of predator and prey on its head, some nice misdirection.
Everything Faked bar the Fifth by Steven Holding takes us back to a real incident concerning the famed Conan Doyle. Why not blend fact and fiction?
Cue by Stephanie Ellis. Just thought I'd drop one in here for you to judge for yourselves!
Enjoy the stories and send us yours!
Take care
Steph
Happy Thanksgiving to all of you who celebrate the holiday. I just wanted to let you know that we're thankful for each and every one of you who frequent the site as either an author or fan of fiction.
For those of you who are thankful for Horror Tree, would you consider heading over to Writer's Digest and nominate us for one of the 101 Best Websites for Writers? We made last year's edition and would love to make it this year as well!
I hope you've all had a relaxing week and are looking forward to checking out some great fiction once again!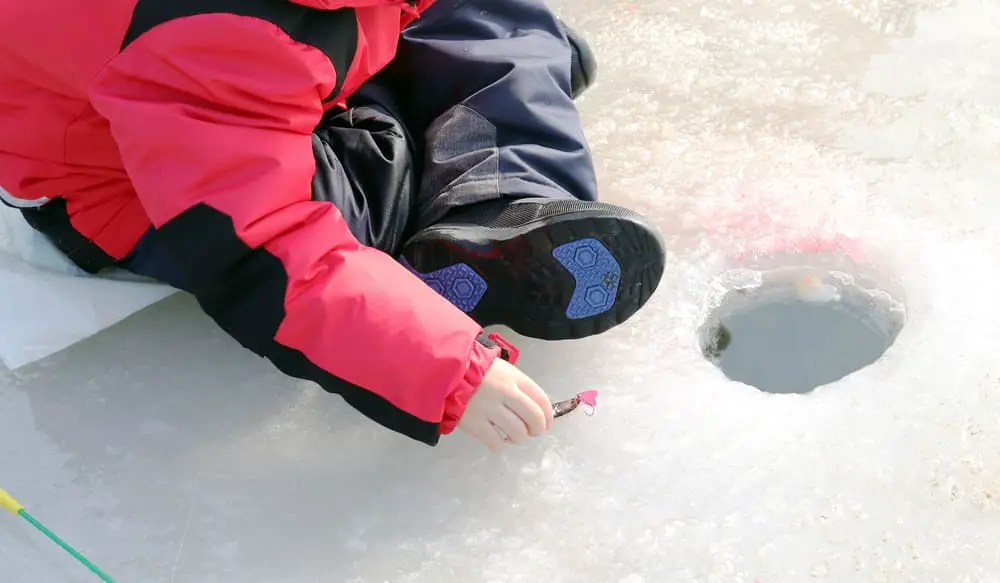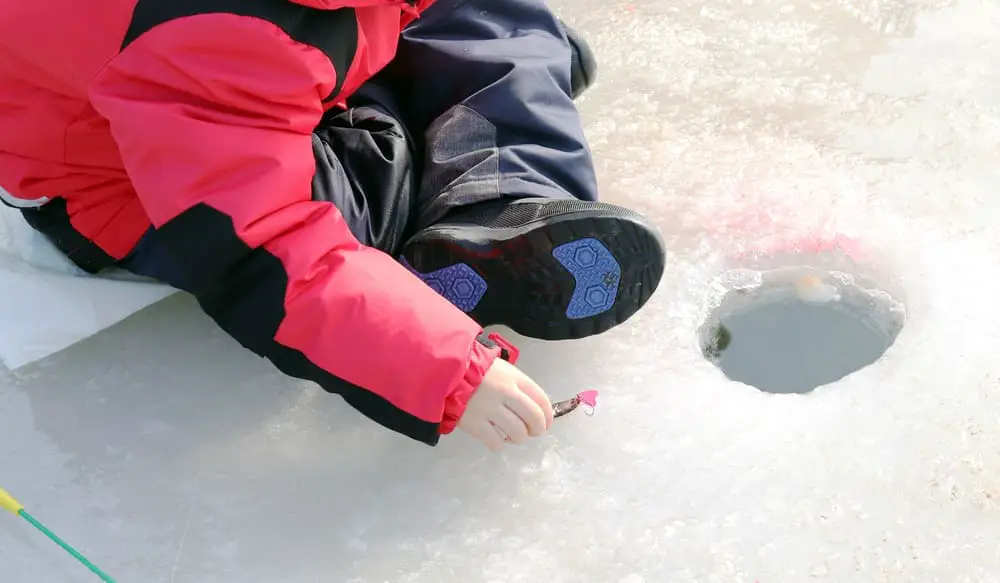 The Providers by Stephen Bustanoby
"Son! Get back from there!" shouted Morris Turnbaum, through a thick cloud of white condensation that shrouded his head. Morris was walking his dog, Buster, a ten year old boxer-pitbull mix, by a frozen lake on their ritual morning jaunt. 
A half-hour into their turn around the lake, he spotted a boy out on the ice, staring into a hole. Morris's seventy-eight-year old eyes were still sharp enough to see the immediate danger to the boy; breaking through the cracked ice around his feet. The kid looked about ten years old, and he was not dressed for the twenty degree weather. "Hey, you there on the ice!" Morris called again. There was no reaction from the kid dressed in a blue t-shirt, jeans and sneakers. Morris wondered what the hell was going on. The boy just kept staring into that black hole in the white ice; which looked very much like the eye socket in a skull. Morris put his hands on his hips, the loop of Buster's leash around one wrist. He'd got to do something. That kid would sure enough break through the thin ice around that hole. "Young man! Slowly back away from that hole!" Still no reaction. "I suggest you get on your belly and slide yourself away!"
#
The young man at the hole, Jesse Moore, heard the old man shouting to him. He'd even peeked at the man from the corners of his eyes while facing the brownish, green water in front of him. He was supposed to pretend he didn't see or hear the old man. 
This was nine-year-old Jesse's first time. His brother Samuel was before him. Samuel now looked more like a man, at sixteen years old, than a child. When Jesse got too old, his sister Sarah would take her turn. Just as the Moore family had done for generations untold. 
Last night when Jesse's father assigned him to be the Provider, the boy recited the Family Devotion. "We shall always be the Provider so it does not come to pass that we become the Taken. The sins of our fathers have condemned us to carry the burden of this eternal family penance." 
#
Morris was a veteran of frozen lakes and the dangers thereof. He had fallen through the ice on a pond when he was fifteen years old while adventurously inspecting a hole. For what seemed to him, an eternity, he was held under water by the ice. A man who had been skating nearby pulled him out of the water. Since that near-death experience, he had not ventured out on any frozen body of water. Not even after his father lectured him on how to stay safe if it were to happen again. Morris knew the terror the boy must be feeling, because he felt it too.
Morris looked around his surroundings to see if the kid had parents or older siblings in the area. Nothing. Nobody. He cupped his mouth, "Son, just do not move!"
The kid didn't look panicked or concerned as cracks were forming under his sneakers. "Hey kid! Get down on your belly and spread your arms and legs. I'm coming for ya!"  He shouted. Morris unhooked Buster's leash. He might need it as a lifeline to the kid. "Now Buster, you stay." 
Morris analyzed the situation as he gazed out at the boy. The kid hadn't moved a muscle. Weird how he kept staring into the hole. "Okay old-timer, you're the only one here. It's got to be you," Morris whispered a pep talk out loud. "You're going to be alright, just remember what Pop said about safety on ice."
As Morris carefully skated his snow boots out onto the ice, he heard the cracking first as the kid went through the ice into the water, the hole engulfing him. Morris picked up the pace, shouting, "I'm coming! Hang on!" He looked like a toy, mechanical robot as he scooted his feet across the ice, swaying back and forth, arms pumping.
Morris sprawled on his belly, legs spread, reaching out to the boy. "Kid! I'm going to toss this leash to ya, turn around!" The boy didn't move. He thought he'd at least thrash some. But no. Morris slid closer to the hole. He could now peer down into the murky, deathly cold water.
Bubbles began rising from the depths, expelling a rotten, infected, and septic smell. 
Jesse tensed. 
With a splash of freezing water to the face, an arm stabbed up through the hole toward Morris. Sickly, festering white flesh hung from the arm; at the end of that arm there was an oversized hand with four, long sinewy fingers. Each finger tipped with a talon that reflected the somber sunlight in twinkly starbursts. The hand swallowed Morris's head, the talons securing themselves around his neck.
Then Morris was gone.
#                                      
"Hey, kid! Get away from that hole!"  Will Muncy stood on the bank of a frozen lake, waving his arms to get the kids attention. It was fifteen degrees and the boy was dressed in a blue t-shirt, jeans and sneakers. 
Back on the shore, Will called out, "Hold on kid, I'm coming for ya."
Stephen Bustanoby
Stephen is a new writer with several recent short story publications. He grew up with Twilight Zone, Outer Limits, and NIghtmare Theater. We can find horror in the most benign, mundane situations, and that's what I look for. 


A Night to Kill
Sarah heard his footsteps, his raspy breath reached her as she sped through the silent street. 
Turning into a dark alley she backed into a corner. 
His huge frame drew closer to her. 
"Just go. You don't have to do this," she said. 
"Oh but I want to, darling." His breath grew heavy with excitement as he lunged towards her. 
Blinded by lust, he fell straight into sharp talons. 
"I did warn you to go," she said, digging deeper inside him. 
Bulging eyes reflected confusion as he tried to remove her hand, but ripped intestines fell into his hands, instead.
Nerisha Kemraj
Short-fiction author, and poet, Nerisha Kemraj – resides in South Africa with her husband and two, mischievous daughters. She has work published/accepted in various publications, thus far, both print and online. She holds a BA in Communication Science from UNISA and is currently busy with a Post-Graduate Certificate in Education. Visit her Facebook page for updates on her work:
https://www.facebook.com/pg/Nerishakemrajwriter/
Instagram: https://www.instagram.com/nerishakemraj
Everything Faked bar the Fifth
Arthritic fingers flick through photos; snapshots that made them a household name. Pictures of her sister, smiling in sepia, fairy folk frolicking around her feet.
So long ago she can barely remember. Back then it seemed that everyone needed to believe. 
Newspapers, experts, the celebrated crime writer, failing to detect what lay beneath their nose: they'd been hoodwinked, tricked, by mischief-making kids. 
She wishes they'd never admitted to what they did.
Sighing from her sickbed, images slipping to the floor, she gazes once more through her window.
As winged creatures flicker, dance in the sunlight, wave once and then disappear.
Steven Holding
Steven Holding lives with his family in the United Kingdom. His stories have appeared both online and in print. Most recently his work has featured in the collections 'TREMBLING WITH FEAR YEAR TWO', 'SPLASH OF INK', and the anthologies 'MONSTERS' and 'BEYOND' from Black Hare Press.  He is currently working upon further short fiction and a novel. You can follow his work at www.stevenholding.co.uk
Cue
He could tell the actor by their footsteps. Light and hesitant meant Molly. She wouldn't last long, be written out in the Second Act. Heavier, more ponderous was Ralph, whilst Clara was the determined leading lady.
By rights, he should be up there instead of Ralph but at his audition, they'd laughed. Suggested he help out behind the scenes. 
Initially upset, he'd enjoyed tidying up, digging that great big hole beneath the stage, so therapeutic. Even better was the thought of clearing the rubbish above.
Their tread fed him his lines, wrote his script.
On cue, he pulled the lever.
Stephanie Ellis
Stephanie Ellis writes dark speculative prose and poetry and has been published in a variety of magazines and anthologies. Her latest work includes the novella, Bottled and novel, The Five Turns of the Wheel, both published by Silver Shamrock. She has recently been published in Flame Tree Press' A Dying Planet anthology with "Milking Time" and the NHS charity anthology, Diabolica Britannica. She is also included in Silver Shamrock's upcoming Midnight in the Pentagram anthology with "Family Reunion". 
Steph can be found at https://stephanieellis.org and on twitter at @el_stevie. 
About the Author
Latest Posts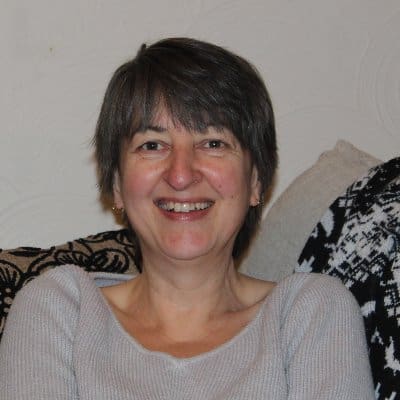 Stephanie Ellis writes dark speculative prose and poetry and has been published in a variety of magazines and anthologies. Her longer work includes the folk horror novels, The Five Turns of the Wheel and Reborn, and the novellas, Bottled and Paused. Her novel, The Woodcutter, is due for release via Brigids Gate Press in 2023. Her dark poetry has been published in her collections Lilith Rising (co-authored with Shane Douglas Keene), Foundlings (co-authored with Cindy O'Quinn) and Metallurgy, as well as the HWA Poetry Showcase Volumes VI, VII, VIII, and IX and Black Spot Books Under Her Skin. She can be found supporting indie authors at HorrorTree.com via the weekly Indie Bookshelf Releases. She is an active member of the HWA and can be found at https://stephanieellis.org, on Twitter at @el_stevie, Instagram stephanieellis7963 and also somewhere on Facebook.