Trembling With Fear 9-24-23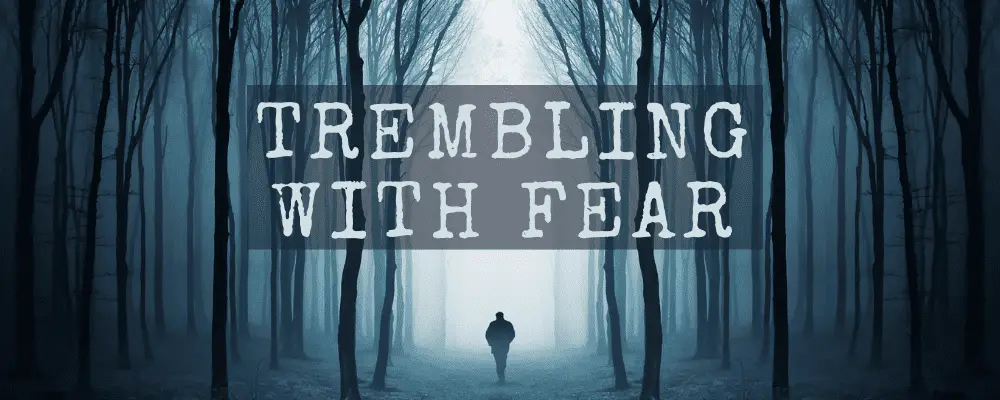 Hello, children of the dark. Are you as tired as I am? Nay, are you as darn exhausted as I am? It's been a big couple of weeks for me both on the homefront and out in the world, and I really just need a big long lie-in. So I won't keep you this week. Let's skip to the end. But first…
…big congrats to those behind the UK's FantasyCon, which was held in Birmingham last weekend. The con covers the full spectrum of speculative fiction—scifi, fantasy, and horror, of both the dark and less so variety—and it was great to see many of the horror community I chat with online or have met at other events. If you've never been to a SFFH con, I highly recommend it. I was joined on Saturday by one of Horror Tree's own writers, Sarah Elliott, and it was her first time at anything like it. I think we've converted her to the cause…
But for now, let's turn to this week's TWF menu. Our short story comes over the waves from Greece, and finds Akis Linardos in an unusual situation. This is then followed by three delicious quick bites:
Ceferino Ruiz

has issues with his aunt,

Alyson Faye

is nesting, and 

Adam Ehrenberg

didn't return his keys.
Over to you, Stuart.
Trembling With Fear: Year 6 update: I know I said that last week that we were going to be done by last weekend. We had one last tweak to the spine that ended up coming up so revisions are happening. I'm really hoping that THIS weekend means we'll be set and I'll be able to get the rest of it sorted and ready to go by the time that you're reading this update!
Shadowed Realms update: By the time that you're reading this, I'm hoping we'll be at a point where initial rejections are starting to go out. We're pretty much done with reading at this point so its just time to narrow things down. There has been a LOT of great writing here and I think our entire 'maybe' pile is going to unfortunately be swept into the rejection list just from how many have really risen to the top. I honestly wish I could afford to publish two volumes as the final culling is going to be extremely difficult.
ATTENTION YOUTUBE WATCHERS: I'm one month away from my current 2-class MBA workload and another two and a half months from being done with the program as long as my math is right. So, one of my focuses will be to grow our YouTube channel. What type of content would you like to see us feature? Please reach out to [email protected]!
For those who are looking to connect with Horror Tree on places that aren't Twitter, we're also in BlueSky and Threads. *I* am also now on BlueSky and Threads.
If you'd like to extend your support to the site, we'd be thrilled to welcome your contributions through Ko-Fi or Patreon. Your generosity keeps us fueled and fired up to bring you the very best.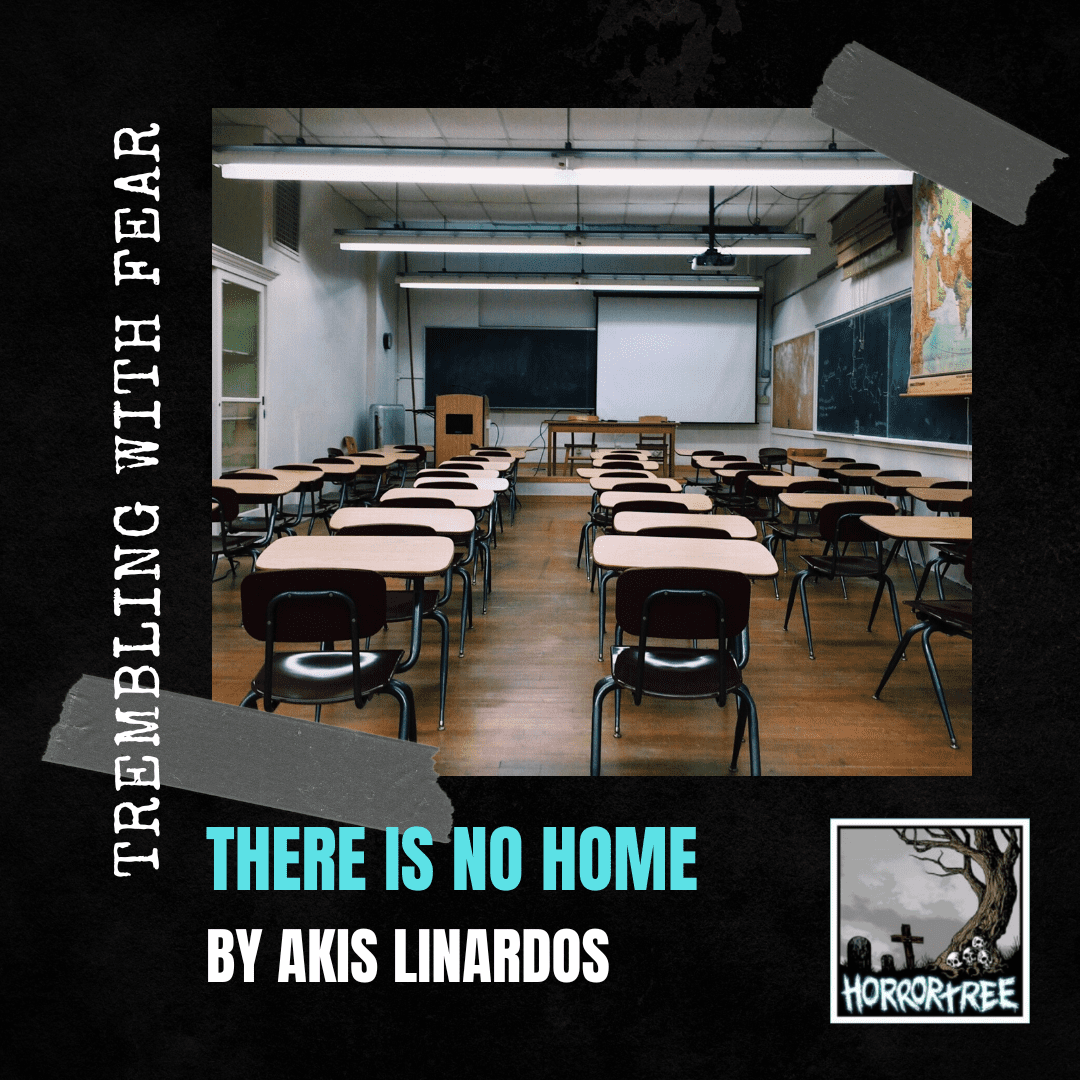 Akis Linardos
Akis is a writer of bizarre things, a biomedical AI scientist, and almost human. He's also a Greek that hops across countries as his career and exploration urges demand. Find his fiction at Apex, Dread Machine, Flame Tree, and visit his website linktr.ee/akislinardos for other dark surprises.
There Is No Home, by Akis Linardos
There's something wrong with this classroom.
The scent of cement and rot spears through your nostrils. The students speak in low twittering tongues. 
How did you get here? Last thing you remember is getting out of bed, bare feet touching the cold tiles when something swept your ankles and the floor absorbed you. 
When they address you, you pretend you're mute, nod slowly, smile awkwardly. They snicker like crows performing some sort of mating ritual.
There's no ceiling, and the sky above is dark. Starless, moonless dark. Only a crescent-shaped blur inhabits the blackness.
A bell rings and the students evacuate the class.
You're frozen on your desk, when a man, the teacher, approaches. A blood-red tongue-like tie chokes his neck.
"Are you also a figment?" he asks. "Straying from the void?"
A lump forms on your throat. Your tongue knots, unable to form words.
A memory worms into your mind. Of a nightmare you once had. A hunched, wrinkled old man beyond your bedroom window, when you were twelve. Abnormally long hands, hanging by a tree, monkey-like.
He'd said to you, "In time, you'll return where you belong." 
This has to be a nightmare, just like that time.
Your gaze strays to the blur in the nightsky blackness.
"Oh," the man says. "So, you can see it?"
You nod and ask if it appeared when the stars vanished
The stars have not vanished, you remind yourself. None of this is real.
"You have it backwards," he says. "It did not appear. It was always there. But now it's easier to notice. It's where it all comes from, and where it returns."
A loud cough shakes the classroom. Too loud. Like an old giant with bronchitis. A woman materializes a few feet away, running as if chased by something.
Another cough. She explodes in a fountain of intestines and bone.
That's when you start pinching yourself. You want out. You want to go home.
"That won't work," he says. "You're not who you think you are. You do not come from where you think you come. The things you remember could have been but never were. You are a thing never born, a potential unrealized. Nature was always cruel, but now she is also confused since order has passed the torch to chaos."
Your heart drums, and with each beat, the world pulsates in your eyes. The blur vibrates in the sky.
The long crescent slowly opens, a mouth with fingernail-thin teeth.
You kneel, clutch your ears, and shut your eyes as your head warms up. You want to go home.
"Don't be afraid," the man says, patting your head. You're trembling like a frightened cat. "You only left its side for a brief interval. Soon it will be quiet and calm once more in the void."
A long tendril extends from the maw, wraps around your wrist and hoists you up as you mumble. You want to go home. You want to go home.
You want to go home.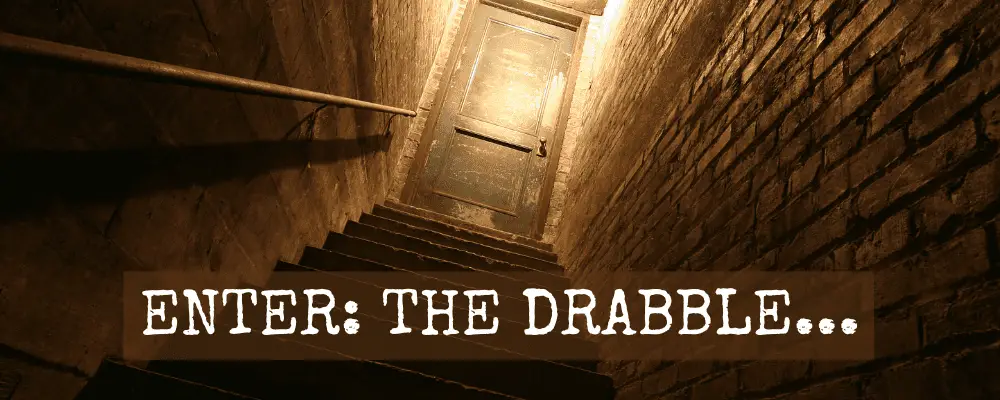 Karen
I never cared much for my aunt Karen. Her condescending remarks about how I lived my life wore my patience thin.
Not a day would pass without her judging me for my "witchcraft" and "evil works." She would tell her church friends every Sunday that I was "speeding down Satan's highway with no brakes."
I wasn't one to hold grudges, though, so I invited her over one evening for dinner. I even let her say grace before we ate.
Luckily my "witchcraft" was strong, and by dessert I no longer had an aunt. I now have a cat named Karen.
Ceferino Ruiz
Ceferino (or Cef) is an author based in the Midwest U.S. Heavily inspired by authors such as Dean Koontz, Stephen King, and Shel Silverstein, he spends much of his time writing horror fiction and poetry. His stories range from the fantastical to the macabre and everything in between. When he's not lost in the dark corners of his mind, he enjoys spending time with his wife and two boys.
Nanny Pie
'Night, night, little ones,' Nanny Pie crooned.
Her charges, lying in rows of cribs, wrapped in fresh white bed linens, stared at her. Mute. 
They had not yet developed speech or limbs. They were the newborns; the captured. 
Nanny Pie strutted around the kitchen, brewing, stirring, and tasting her concoctions. Her black-wing dress glinted blue in the gaslight.
Mother Magpies, like her, stole many pretty little things – mirrors, beads, rings, and shiny-skinned alien larvae excavated from the bowels of forests.                                                                                                                                
The Pie Nannies nestled, fed and nurtured these cuckoo changlings. Some lived, some died.
Pies serve and protect.
Alyson Faye
Aly lives in the UK, with her family and rescue-Labrador, Roxy. She is a tutor, editor, mum, dog-walker, wild water swimmer and avid film buff. Her fiction has been published widely – in Space and Time #141, Brigids Gate Press' Were-Tales, Musings and Daughter of Sarpedon, by Perpetual Motion in Night Frights 2, on 'The Casket of Fictional Delights', Coffin Bell, various Sirens Call e-zines, World of Myth and Unsettling Press' Still of Night. Her stories can be downloaded on various podcasts, including this summer at 'The Other Stories' as part of their Gothic showcase, After the Gloaming.
An Unexpected Visitor
His key still worked! He gave a sigh of relief, and chuckled as he entered. It was pitch black inside, but he knew his way around, and went to the bedroom. They were asleep. His adrenaline was rushing through his body as he approached them. He couldn't wait to see their look of surprise! After all, they were told that the former tenant had returned his key, and they had no way of knowing that he had a duplicate made. As he stood over them, he put his hand over his mouth to keep from laughing, and raised his knife.
Adam Ehrenberg
Long Island native Adam Ehrenberg has been based in St. Augustine, Florida, since 2004, where he moved to complete his Bachelor's Degree at Flagler College. He majored in History, with a Minor in Latin American History. He also has a Master's Degree in Library Studies from Florida State University. While he's new to writing stories, he loves to read, especially stories with a twist at the end. One of his favorite television series is "Tales of the Unexpected," which whetted his desire to write speculative fiction stories. He hopes you enjoy his stories, because he is looking forward to writing more.
About the Author
Latest Posts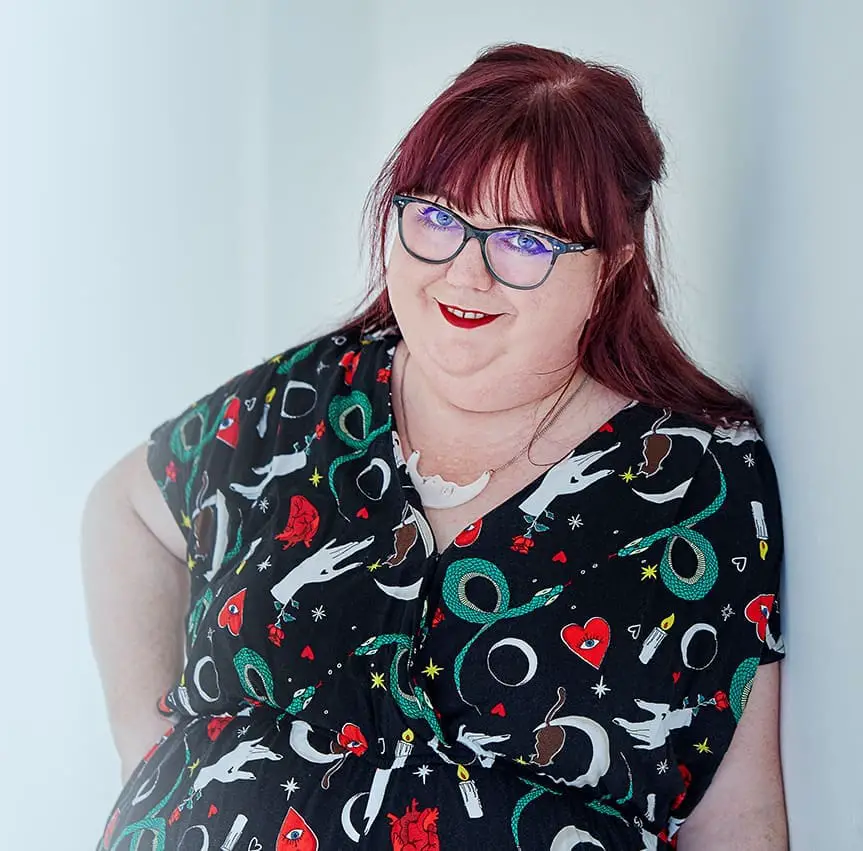 Lauren McMenemy wears many hats: Editor-in-Chief at Trembling With Fear for horrortree.com; PR and marketing for the British Fantasy Society; founder of the Society of Ink Slingers; curator of the Writing the Occult virtual events; writers hour host at London Writers Salon. With 25+ years as a professional writer across journalism, marketing, and communications, Lauren also works as a coach and mentor to writers looking to achieve goals, get accountability, or get support with their marketing efforts. She writes gothic and folk horror stories for her own amusement, and is currently working on a novel set in the world of the Victorian occult. You'll find Lauren haunting south London, where she lives with her Doctor Who-obsessed husband, the ghost of their aged black house rabbit, and the entity that lives in the walls.