Trembling With Fear 05/22/2022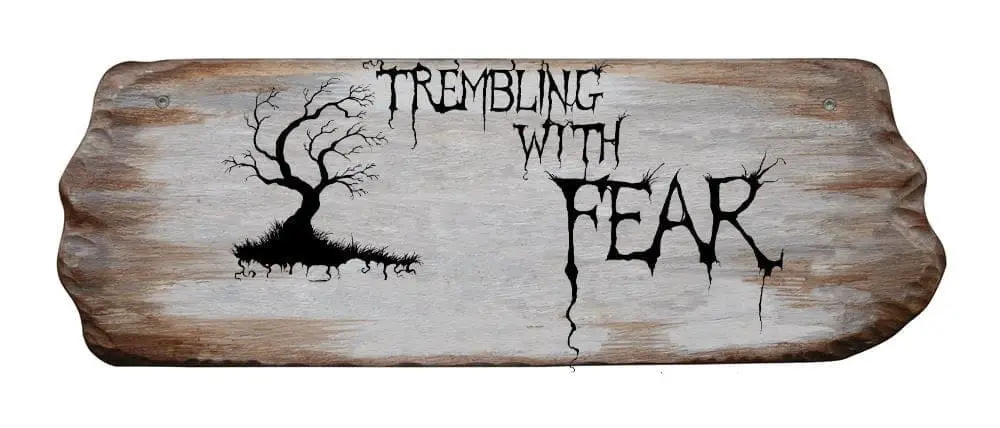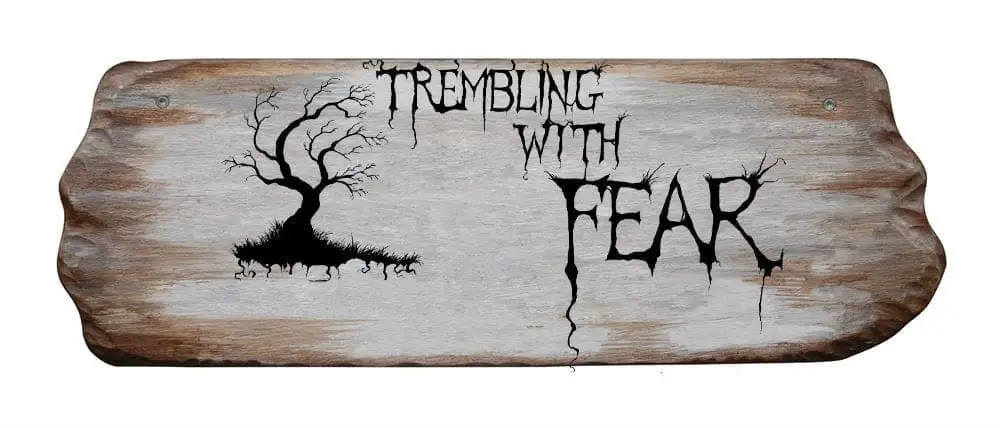 Welcome back to Trembling with Fear, our online flash zine. We publish both new and established writers with many becoming familiar faces and being an ongoing open market, we are always after material. Submissions don't have to be horror, they can be dark sci-fi or fantasy or some other aspect of the speculative fiction field. Nor are we averse to a touch of noir or a dark thriller. Humour is also welcome!
This week will be a much shorter intro after last week's news. I'd like to thank everyone for their good wishes with regards to stepping back from TWF and hope that some of you out there are considering taking up my role from the end of June. Please contact Stuart at Horror Tree if you would like to do so, I would love to see this zine continue to flourish. Speaking of which, over to this week's offering!
The Sandman by Jesse Martinez-Kratz weaves you in and out of a child's dream. Whilst we don't normally rate stories which have a dream as the main focus of the story, this one cleverly builds the child's terror allowing it to play out to a satisfying conclusion.
Abomination by Laura Nettles. Sometimes we think the danger to our survival is our own behaviour – which does play a small part here – or something attacking us from outer space. But could there be something more than that, much closer to home? Nice to see a writer considering a different direction!
His Newly Pinned Insect-Collection by Will H. Blackwell Jr makes your skin crawl, simply by the subject matter! And more is said by implication than explicitly stated, allowing you to consider a few scenarios to make you shudder.
Waterfall by Kevin M. Folliard has a lovely build up in terms of creating an idyll which then contrasts perfectly with the twist at the end.
I hope you enjoyed our stories, now send us yours!
Steph
Well, we've had a few people reach out to potentially start working as the primary editor on Trembling With Fear. Initial conversations are happening and fingers crossed that we'll already have a winner in this mix! I again can't say enough good things about Steph and am so glad she is staying with the site and just stepping back from editing. Whoever does jump in has some pretty big shoes to fill! That being said, we may have a few 'new' spots opening up so if you enjoy scheduling and drafting posts in WordPress, do reach out on our contact page!
Speaking of Trembling With Fear, the proof copies of the next installments are on order and will be delivered by the 25th! So, hopefully next week we'll be working out pre-orders and all that fun jazz. With that caught up, I have a couple of main goals in mind. One is to spec out the new theme changes that we're making to Horror Tree this year which will hopefully help the mobile experience of the site as well as add some features I've long had in mind. Secondly, is two secret expansion projects that I've hinted at in the past and hopefully will finally come to fruition. More on both of those later this year.
Okay folks, this is week 3 of this announcement and I promise you that I won't keep it up after this but it is just so exciting to once again be in such great company! Thank you Writers Digest for recognizing our contribution to the publishing world!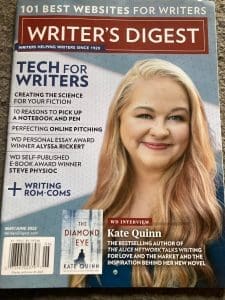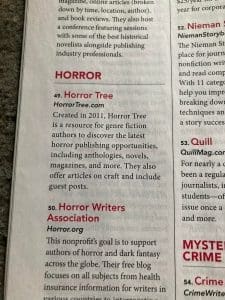 We're still working on sorting having a weekly round up on our
Horror Tree's YouTube channel
. Please, subscribe to the channel, like the video, and comment on the video if you like it and email any suggestions or thoughts in!
For those looking to support the site, we've recently launched a Ko-Fi and always have our Patreon going.
As always, I hope you had a great weekend.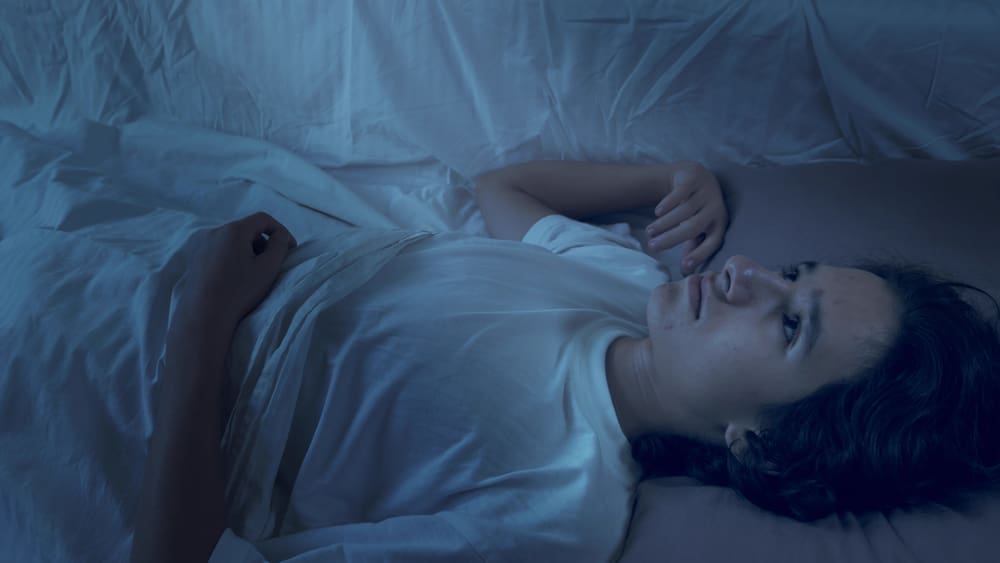 The Sandman by Jesse Martinez-Kratz
Lucas felt his heart stutter and restart as he awoke from his nightmare. He seemed to emerge feet first, with his muscles tense and his head swimming as it broke the surface of consciousness. The details of the dream were already blurring together, leaving only a faint sense of terror. His breathing was hard, his lungs gulping air as if he were going to scream. But he wouldn't allow himself to. Just a bad dream, he thought. He attempted to calm himself, but his heart still pounded. Part of him wanted to throw off the covers, to flee barefoot across wooden floorboards and into the hallway, and then into his parents' bed. He sat up, alert and ready to move before stopping himself. I'm older now, I can't be scared, he thought, making himself slow his long gasps. He was twelve years old, long past the age of needing his mother's love and his father's protection, practically a tween and on his way to a driver's license. If he was ever going to grow up, he thought, he needed to stop being a crybaby. 
But something didn't feel right. 
There was a sense of dread that bled in from the nightmare, darkness that hung on the edges of the moonlight. He felt watched. This was an irrational realization, yet the sudden truth of the thought terrified Lucas. Something is here. He was more awake now, aware of how hot and moist his skin felt, trapped in his Detroit Pistons pajamas. His small hands wrapped in knots around the edge of his blanket as he strained to look around into the night. 
The room was perfectly still. 
This did little to ease his mind, and he couldn't figure out why. His twin bed was positioned in the corner of the room, feet facing the closet, and diagonally across from the hallway door. A glint of moonlight came in from his window, next to his bed. This door was cracked open, as he always left it before bed, and looking at it, he realized what was wrong. Someone turned off the hallway light. Instead of the reassuring crack of golden light, his north star to the bathroom and over the Legos strewn across the floor, Lucas saw only darkness beyond the door, a grey-black void. He thought his mother must have turned off the light, he was twelve after all, but its absence still left him unsettled. He decided he wasn't too old for parents' bed after all. But as Lucas waited for his eyes to adjust to the limited moonlight, steeling himself to make a break for it through that unknown, the closet started to open. 
His eyes locked on the simple, silent motion of the door, then onto the space beyond it. The faint silver light of the moon filled it slowly, but not completely. A formless darkness resided between hanging shirts and bins of toys. 
As if it noticed his stare, the door flew open the rest of the way in a sudden swing, smacking the wall with a loud THUD, baring its gaping mouth open to him. Lucas panicked, clutching his eyes with his hands briefly before remembering the blanket. He pulled it taut over his head, like a second skin, while he blinked back fearful tears. His crotch was wet. I wet the bed, he realized, I effing wet the bed. He started to cry softly under the blanket, too scared to call out and too scared to leave the safety of his bed. Blood rushed to his head, and he felt his heartbeat in his teeth. He was still terrified when he heard his mother's voice down the hall. 
"Lucas? What was that noise?" 
He was momentarily relieved, peaking slowly out from his cover to see the golden light creeping back in from the hallway. As he sat in his bed, ready to be received by the arms of his mother, something wet dripped onto his head. He looked up. He saw a figure suspended on the ceiling. Its body was wrapped in a decaying, brown-black robe with purple mold edging holes in the garment. It was torn around the chest, showing deep, wet cuts into dead, grey skin. In the place of a face was an old gas mask, one lens broken with a raisin-like black eye starring down, the other black lens reflecting the pale terror of the boy. Blood dripped from the elongated nose of the mask. 
In a light, raking voice it said, GiVE Me YOUr EyeS, as the bedroom door slammed shut and the light died. Lucas screamed as the Sandman descended on him…
Lucas felt his heart stutter and restart as he awoke from his nightmare. He seemed to emerge feet first, with his muscle tense and his head swimming as it broke the surface of consciousness. The details of the dream were already blurring together, leaving only a faint sense of terror.
Jesse Martinez-Kratz
Jesse studied comparative literature at Columbia University. He is a graduate student in public health, and lives in Michigan with his dog.


Abomination
The rocky shoreline quakes, tempered buildings tumbling into the sea. Tsunamis crash, eroding the exposed earthen innards of our planet. Atomic bombs drop beneath the ocean surface, rocketing toward the tectonic plates. Mushroom explosions of vaporized molecules exude from the depths, rings reaching the upper hemispheres. 
Fingers of mud break the turbulent sea foam. They sluff off the Earthly elements, revealing the star seed beneath: a gelatinous, viscous body glowing with nuclear fusion intensity yet still shrouded in shadows. Mighty bellows through alien chords ripple the vaporous exhausts suspended over the drop zone, dispersing them into oblivion. Oblivion. Our future.  
​
Laura Nettles
Laura Nettles is a graduate of Brigham Young University where she earned her BFA in animation. She is in the film industry lighting cg monsters for horror films. Her 100 word story "Scarecrow" was accepted to be on Black Hare Press' Patreon for the Animal Farm theme. She hase four other 100 word horrors published by Ghost Orchid Press between their Cosmos and Beneath anthologies. 
His Newly Pinned Insect-collection
He said, "You don't need a killing-jar! For the most 'life-like' appearance, just pin them immediately.
But the technique is different for different 'bugs.'
Stationary butterflies spread their wings, soon folding them straight up, then repeat the sequence. When spread, quickly insert the pin.
Moths—resting—fold their wings evenly over the back; pinning between these membranes is easy.
Beetles, however, with hard 'wing-covers,' are a problem—yet solvable! And no need explaining all 'tricks-of-the-trade' now.
Anyway, one just sticks these 'pinned-sects' straight into the collection. Done!
Look!…It's as if some are still moving!…Natural, eh?"
I turned, and walked away.
Will H. Blackwell Jr.
Will H. Blackwell Jr. is a retired botany-professor presently living in Alabama where he continues research on microscopic fungal parasites occurring in freshwater. He has fiction in Brilliant Flash Fiction, The Drabble, The Sirens Call, and 365 Tomorrows; poems are in Aphelion, Black Petals, The Fifth Di…, and Illumen.
Waterfall
She yawned. "I hate waking up early on vacation."
"This is a local secret," he promised. "Well worth it."
"Better be."
Birds flitted through fronds. Sky seared pink as they trudged a narrow path, across rickety footbridges. Babbling liquid strengthened to a lion's roar. Pristine air swirled.
They emerged to a gushing, snow-white cascade.
Spray drifted skyward. 
Orange sunrise blasted over a rocky ridge. 
Rainbows arched across an azure pool and black triangles of volcanic rock.
Her knees wobbled. Her heart swelled. "It's gorgeous!"
He squeezed her shoulders, and shouted, "More importantly, it's so loud, nobody will hear you scream!"
Kevin M. Folliard
Kevin M. Folliard is a Chicagoland writer whose fiction has been collected by The Horror Tree, The Dread Machine, Demain Publishing, and more. His recent publications include his horror anthology The Misery King's Closet, his YA fantasy adventure novel Grayson North: Frost-Keeper of the Windy City, and his 2022 dinosaur adventure novel Carnivore Keepers. Kevin currently resides in the western suburbs of Chicago, IL, where he enjoys his day job in academia and membership in the La Grange Writers Group.
About the Author
Latest Posts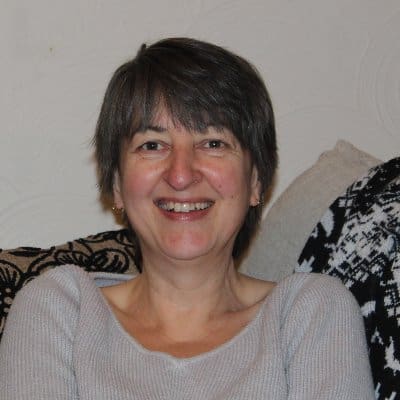 Stephanie Ellis writes dark speculative prose and poetry and has been published in a variety of magazines and anthologies. Her longer work includes the folk horror novels, The Five Turns of the Wheel, Reborn, and The Woodcutter, and the novellas, Bottled and Paused (all via Brigids Gate Press). Her dark poetry has been published in her collections Lilith Rising (co-authored with Shane Douglas Keene), Foundlings (co-authored with Cindy O'Quinn) and Metallurgy, as well as the HWA Poetry Showcase Volumes VI, VII, VIII, and IX and Black Spot Books Under Her Skin. She can be found supporting indie authors at HorrorTree.com via the weekly Indie Bookshelf Releases. She can be found at https://stephanieellis.org and on Blue Sky as stephellis.bsky.social.