Trembling With Fear 04/24/2022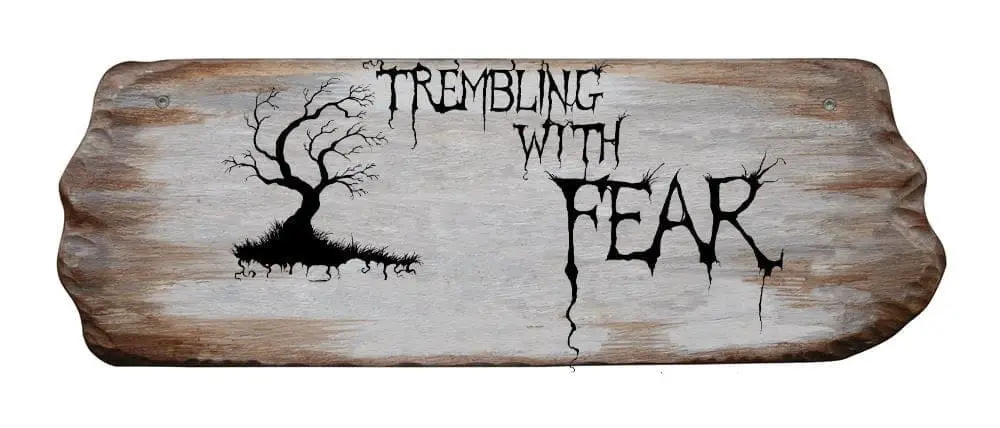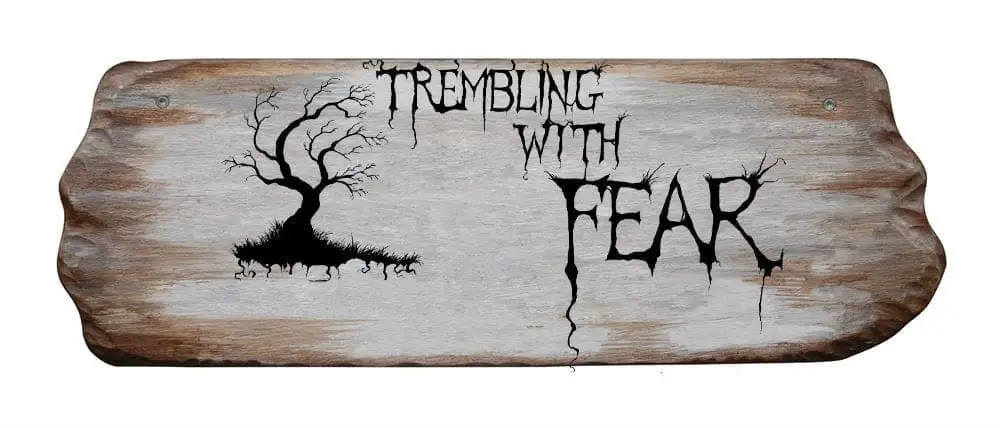 Welcome back to Trembling with Fear, our online flash zine. We publish both new and established writers with many becoming familiar faces and being an ongoing open market, we are always after material. Submissions don't have to be horror, they can be dark sci-fi or fantasy or some other aspect of the speculative fiction field. Nor are we averse to a touch of noir or a dark thriller. Humour is also welcome!
I recall last week setting myself a target for the TWF anthologies and met it! Wrap versions of covers are now with Stuart, it's all ticking along nicely!
I've also received the rights reversions for my books and stories so can move forward to getting those back out. I hope to be able to share more solid news in the not too distant future (much is being done in the background!). Last weekend saw me take part in a couple of podcasts, one Writers on Wax with Joshua Marsella where I talk about music, writing and all sorts. I also took part in Edward Lorn's From the Desk: UK panel alongside Ross Jeffery, Janine Pipe, Antonia Rachel Ward and E himself, which was good fun.
Reading matter has included charity anthology Waves of Mutilation from Sarah Jane Huntington which is an excellent collection of short stories written to support a great cause. Win win. I also read the dystopian Femlandia written by best-selling author, Christina Dalcher. Do you realise we published her in TWF not so many years ago? I'm now working through Joshua Marsella's Hunger for Death, have just picked up Avra Margariti's The Saint of Witches for #NationalPoetryMonth (also a TWF alumni!) and hope to dive into Below by Laurel Hightower very very soon!
Trembling With Fear starts this week with The Dog that Comes in by Dan Murphy. A great slow build horror using a very normal situation. There are no heavy-handed info dumps, just a well-paced, step-by-step towards the horrific ending.
The Wrong Monster by S. C. Fisher is a bit of a what-if story. We all know about monsters under the bed but this takes a natural reaction into a very dark ending.
Cheat Day by Jennifer Canaveral allows a person's instinct to override the position they find themselves in. Perhaps a warning to those who diet!
Rim-Shot by Will H. Blackwell Jr mixes gives us an end of life story but one announced in a different manner to the usual hourglass.
I hope you enjoyed our stories, now send us yours!
Steph
Folks, for our mailing list, we're back on MailChimp. I'm not sure how we're going to afford it quite yet though I was sick of SendFox just failing to get the newsletter out to people. Hopefully, everyone who is subscribed will start seeing it show up again as of last/this week.
The full cover wrap of our anthologies are done for the year! We're inching forward to proof copies. Hopefully, in the next couple of weeks they'll be ordered.
We have a new video up on Horror Tree's YouTube channel. This is a roundup of our weekly calls and we plan on having this as a continuous video going forward, IF you like it. Please comment on our post or video with your thoughts!
For those looking to support the site, we've recently launched a Ko-Fi and always have our Patreon going.
I hope you had a great weekend.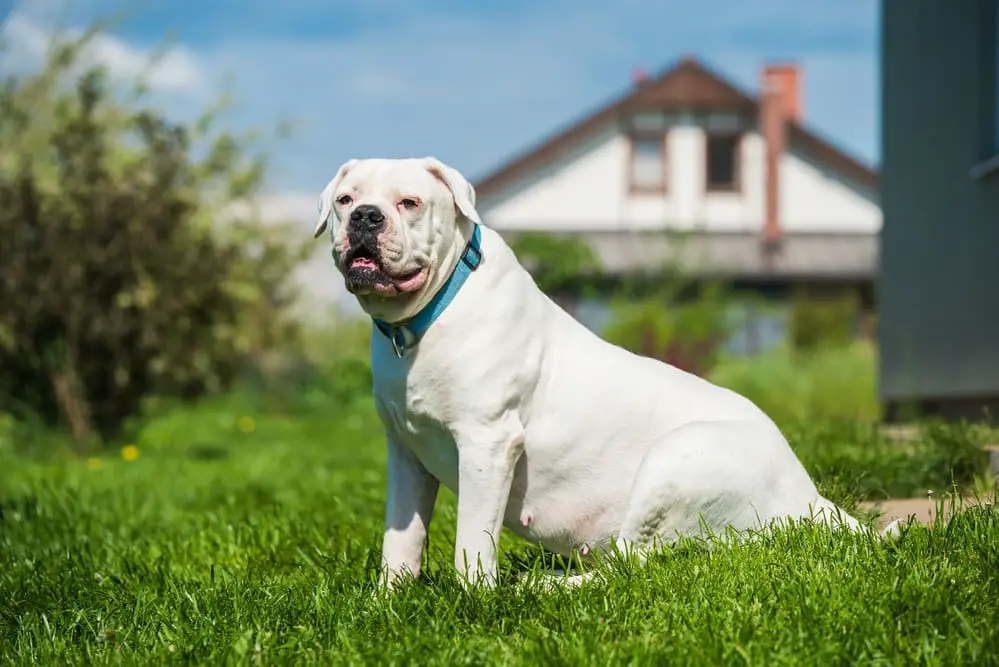 The Dog That Comes In … by Dan Murphy
Pat woke up to the sound of Bruce lightly scratching against the bottom of the bedroom door.
"Can you take him?" Elise mumbled sleepily.
"I thought he was sleeping in Devin's room."
"She must have kicked him out."
Pat fumbled in the dark for his cell phone on the nightstand. 2:13. He pulled on a pair of sweatpants and a hoodie and carefully navigated through the early morning blackness of the room, careful not to bang his toe against the bedframe or step on the doggie bed where Clancy was sleeping.
"I'll get him next time," Elise sleep-promised.
Pat opened the door and rubbed the top of Bruce's head. The sound of the big white American bulldog's wagging tail thwacking against the wall was almost loud enough to wake the kids so Pat gently tapped the side of his snubby muzzle, guiding him towards the stairs.
"Outside."
Bruce had recently developed the bad habit of needing to go outside to pee in the middle of the night. He wouldn't take "no" for an answer, he'd just keep scratching at doors, whining, and – all other avenues exhausted – loudly barking until someone let him out in the yard. It didn't matter if he had peed right before bed or not. Clancy, the beagle, slept like a rock all night long. You had to make an effort to rouse Clancy to get him to go out in the morning.
Bruce carefully descended the narrow wooden staircase, his back legs stiff from sleep. He was starting to get older. He still had some good years ahead of him, but arthritis tends to set in with those big breeds. Pat, himself somewhat a big breed, felt it, too.
Pat led the way, descended the three steps down to the side door, unlocked the door, and opened it, allowing Bruce to move past out into the night. Pat gave a cursory glance down the driveway, just to make sure the gate was closed and Bruce couldn't wander out into the neighborhood, then shut the door and went back into the kitchen.
It was a cold night in February. His phone had said it was 12 degrees when he checked before bed, but the wind chill had it feeling closer to zero. He made a mental note to put down some rock salt in the morning. He had every intention of putting in 25 minutes on the elliptical in the garage in the morning, but if it was still this cold, he'd likely just spend the extra half hour in bed. It was justified after Bruce had woken him up, Pat reasoned.
Pat looked out the back kitchen window. The moon was particularly bright in the cold air, its light reflecting off the crust of old snow in the yard. Bruce was somewhere out of sight, back behind the garage, probably sniffing around the big willow tree back there. 
He gave Bruce a few more minutes then went back to the door. "Bruce," he called, loud enough for the big bulldog to hear him but hopefully not loud enough to wake the neighbors. He slapped his palms against his thighs repeatedly. "Bruce! Inside."
It was a quiet night. All of the lights were out in the houses Pat could see from where he was standing in the doorframe. He couldn't hear any cars driving down Main Street just a few blocks away. Everyone must be curled up in bed.
"Bruce." He called a little louder this time. The digital clock on the oven read 2:20, but that clock might be a couple minutes ahead of Pat's cell phone. "Damn it, Bruce." He slapped his thighs a bit harder to get the dog's attention. "Inside! Treat-treats!"
A moment passed and Pat heard the crunch of the hardened snow.
"Good boy. Inside. Treat-treats!"
Bruce came into view, unsteadily navigating a path in the snow and then shifting into a trot once he had reached the firmer ground of the driveway. Pat held the door open and Bruce came bounding back inside. The dog took a moment in the kitchen, raised his head and sniffed the air, and then climbed the steps back upstairs. "I guess you don't want treat-treats," Pat said as he followed Bruce up.
When he reached the top of the stairs, Pat found the dog sniffing under Devin's bedroom door.
"You want to go back to sleep in Devin's room?" he asked, petting the top of the pup's head. He noticed that Bruce wasn't wearing his collar. Devin had a habit of taking off the dogs' collars for bedtime so they could sleep "nakey." He made another mental note, reminding himself to find Bruce's collar in the morning, before it got mixed in with the clutter and mess of Devin's bedroom.
Pat opened the bedroom door and Bruce bolted inside. He shut the door, stretched, and made his way back to his own bed, only to find Clancy pacing around the room. The little brown dog was whimpering with his nose up against the bedroom door.
"Clance, you don't have to go out, too," Pat admonished in a whisper, but the beagle was agitated and would not be settled. He must have heard a rat or a rabbit moving around outside and now he won't rest until he goes out to sniff around and explore it.
"Damn it."
Pat opened the door and followed as Clancy shot out of the room and down the stairs. Pat let the beagle out the side door and watched as he made a beeline to the back of the garage. Pat half-expected to see a rabbit come sprinting into view around the other side of the garage or a rat clamber up the fence at the back of the yard. Instead, Clancy began barking, a loud, deep yodeling bark, the kind of barking that would wake up the whole goddamn neighborhood. Especially on such a quiet night.
"Clancy!" Pat shouted.
"Arrooo-arr-arr-arr! Arooooo-arr-arr! Arooo!"
Pat quickly slipped on a pair of boots on the landing and angrily walked outside, going back behind the garage, back by the old willow tree.
"Clancy! Get inside!" Pat growled. "Go on and –"
The words froze in his throat. Clancy was barking and howling, fixated on something up in the higher skeletal branches of the willow tree. There was some wet, shimmery substance high up on the tree trunk. At its base, was what remained of Bruce. His abdomen had been ripped open, his blood and organs black against the hardened snow. Pieces of meat and patches of fur had been torn away by sharp, powerful teeth and laid in abhorrent heaps throughout the yard. Glistening there in the moonlight, attached to a shredded blue collar, was a dog tag engraved with the name "Bruce."
The brightness of the moon, the sight and smell of the ravaged, steaming carcass, the earsplitting baying of the beagle – these things overwhelmed Pat's senses for a moment.
And then he heard the scream from Devin's bedroom.
Dan Murphy
Dan Murphy lives in Buffalo, NY, and has written books on a variety of diverse topics, including the history of The Erie Canal, the history of women's professional wrestling, and a horror novel about a malevolent entity in the Niagara River. Check out his work at https://www.goodreads.com/author/show/21311952.Dan_Murphy.


Cheat Day
Brandy guarded her stomach, muffling its incessant growling from the medical examiner and her peers.
Intermittent fasting before an autopsy? A bad idea. 
The smell of death penetrated through the viscous globs of petroleum jelly caked under Brandy's nostrils.
Consumed by her nagging hunger, Brandy stuck her hand inside the corpse's torso, sliding her fingertips along vibrant slabs of adipose tissue until she found muscle. She dug her gloved nails into the marbled flesh then ripped it off the body.
Brandy ate the raw meat and tuned out her classmates' deafening screams as she reached in for a second helping.
Jennifer Canaveral
Jennifer
Canaveral
 is a librarian and writer from San Francisco, CA. Before receiving her MA in Humanities from American Military University, she served nine years in the US Coast Guard.
Jennifer's recent works were published in Trembling with Fear: More Tales from the Tree Volume 3 and the Black Hare Press anthology, Dark Drabbles: 666. She lives in Kodiak, Alaska with her husband and three children.
Rim-shot
I was drinking in a rundown saloon, listening to hard-edged music—rock-band called Hell's Portal.
Time lapsed—must have fallen asleep.
Awakened by a crack-of-the-whip sound, I'm thinking: probably one of the drummer's 'rim-shots!'
But the bar's empty, dark—an old man cleaning-up.
Sitting-down by me, "Know where you are, son?"
"Hell's Paradise, sign said."
"Right, but it's no paradise! It is a kind of 'lodging,' but you only stay when you drink way-the-hell too much. Tonight, you became a permanent resident. That glass-rim measured your final shot. I welcomed you just now by strike of Devil-stick! Your room's downstairs."
Will H. Blackwell Jr
Will H. Blackwell Jr. is a retired professor (botany) living in Alabama. His fiction has appeared in Brilliant Flash Fiction, The Drabble, Siren's Call, and 365 Tomorrows. He has poetry in Aphelion, Disturbed Digest, Illumen, Scifaikuest, and Star*Line.
The Wrong Monster
It slithered from beneath the bed when the room was lit by a piebald moon.
Luke was between realms, where dreams fondle the waking mind. 
Once wet, elongated digits stroked his ankle, he roared into action like a stoked furnace. 
Luke had taken to sleeping with the baseball bat at his bedside. He was 10, scrawny, and afraid of all the secrets the shadows harbour. 
The bat came down. Hollow clunk. He swung until each strike squelched and the thing rattled an agonised final breath. 
Luke flicked on the lamp; howled, wretched, then vomited. 
Skull dashed, his brother lay prone.
S. C. Fisher
S. C. Fisher was born, raised, and warped in a small Welsh town overlooking the mountains. As a young child, she quickly realised she preferred The X Files over a bedtime story, and thus her obsession with horror and sci-fi was born. Her work can be found on the Crystal Lake Publishing Patreon page, a previous issue of TWF, and in the upcoming Cepheus Rising magazine. S. C. Fisher's debut horror novel series publishes this year with Raven Tale Publishing. In the meantime, find her lurking on both Instagram and Facebook.
About the Author
Latest Posts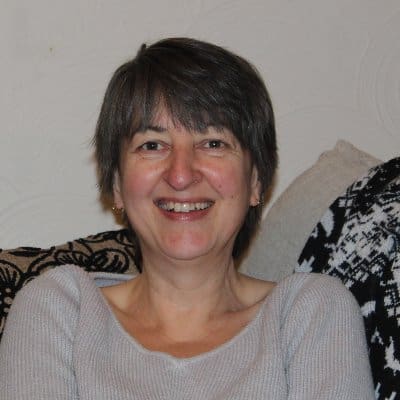 Stephanie Ellis writes dark speculative prose and poetry and has been published in a variety of magazines and anthologies. Her longer work includes the folk horror novels, The Five Turns of the Wheel, Reborn, and The Woodcutter, and the novellas, Bottled and Paused (all via Brigids Gate Press). Her dark poetry has been published in her collections Lilith Rising (co-authored with Shane Douglas Keene), Foundlings (co-authored with Cindy O'Quinn) and Metallurgy, as well as the HWA Poetry Showcase Volumes VI, VII, VIII, and IX and Black Spot Books Under Her Skin. She can be found supporting indie authors at HorrorTree.com via the weekly Indie Bookshelf Releases. She is an active member of the HWA and can be found at https://stephanieellis.org and on Blue Sky as stephellis.bsky.social.