Trembling With Fear 02/13/2022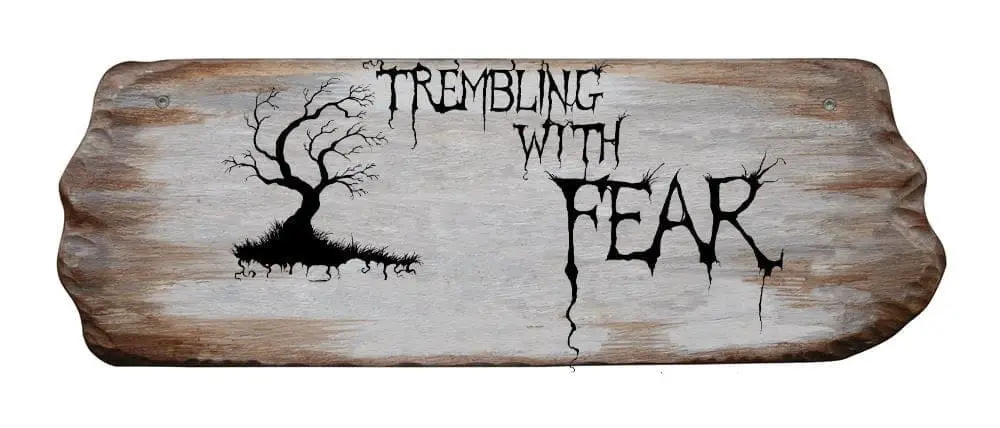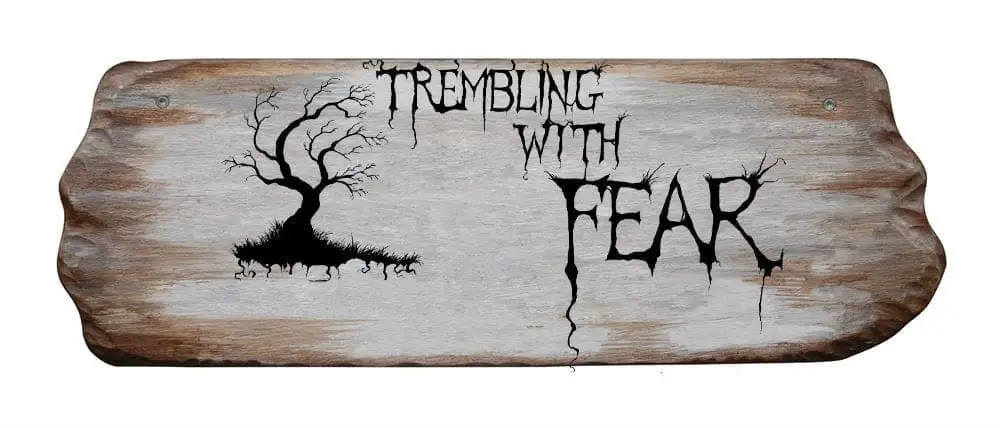 Welcome back to Trembling with Fear, our online flash zine. We publish both new and established writers with many becoming familiar faces and being an ongoing open market, we are always after material. Submissions don't have to be horror, they can be dark sci-fi or fantasy or some other aspect of the speculative fiction field. Nor are we averse to a touch of noir or a dark thriller. Humour is also welcome!
Work this week has continued on the TWF anthologies for 2021. I have collected all the stories for the weekly zine into one book and formatted it. I have also gathered the Specials, Trinities and Serial Killers into another. I have some formatting work to do on the latter and then a read through before I pass them over for a second pair of eyes to look at. It doesn't matter how much editorial or proofing experience you have, something will always get through without someone else checking your work at the initial stage! I hope to be able to pass them on by the end of next week – nothing like putting yourself under pressure is there?
My reading has been firmly buried amongst the Stoker nominees recently and I think one of the most hard fought categories will be the poetry section. Lee Murray, Geneve Flynn, Christina Sng and Angela Yuriko Smith rip you apart in Tortured Willows:Bent. Bowed. Unbroken, Alessandro Manzetti is a class act with Dancing with Maria's Ghost, Jezzy Wolfe's Monstrum Poetica is wonderful and I adored Joe R. Lansdale's sense of humour and wry take of life in Apache Witch and Other Poetic Observations! I've still some to read and time is ticking! If you haven't checked out any of these, please do, they all deserve their places in the nominations. I think we are heading into a golden age of dark poetry. Remember we also accept for poetry for TWF, treating it as a drabble for contractual purposes even though the word count may be more – or less.
Now to Trembling With Fear! First up this week is Specimen by Ashley B. Davis, a hauntingly atmospheric story of an abandoned naturalist on an island uninhabited by humans. His obsession with the specimens he is observing is gradually changed, roles reversing as he struggles to survive.
Mirror Manes by Alyson Faye is a chilling drabble whose main character hides behind a weak façade. The last line is the perfect punch.
Shut the Door by S.R. Miller is a reminder to heed the warnings of others. How often do people warn us of something and we dismiss it. Another great last line.
The Squeeze Stile by Alex Bestwick is a great exercise in showing and not telling, just the right level of hints, the result – it gives you all the information you need to know to put two and two together.
I hope you enjoyed our stories, now send us yours!
Steph
I hope that you've all been having a great weekend so far (or had one if you're reading your fresh fiction fix on Monday morning!)
We Steph mentioned above, the next round of anthologies are keeping us quite busy. (Mainly Steph! My turn to be busy on them is coming up soon!) It is quite exciting, though, due to a lack of serials in 2021 it looks like we're going to be back down to two books being released instead of 3. (Spoilers: Send in your serialized works! Just, please follow the guidelines for them.)
Also, just a reminder that when it comes to the newsletter, we're still not loving SendFox. I've added a special Patreon Tier for those looking to sponsor the site. This cover specifically the newsletter going back to Mail Chimp and allowing for extra advertising perks. (I'm open to even more if someone wants to take it up and cover it full time. Just reach out with your thoughts!) We are looking at other alternatives as well that may be cheaper.
Speaking of new toys. Our Calendar View has a new option for a 'filter bar' plugin. It does, unfortunately, cost $90 a year. However, it would allow calendars to be sortable/searchable by categories and tags. We could add filters for pro markets/genre/etc on here. It isn't currently in the budget and I think only 25% of our visitors use the calendar view but it is something that looks enticing. More to that down the line possibly.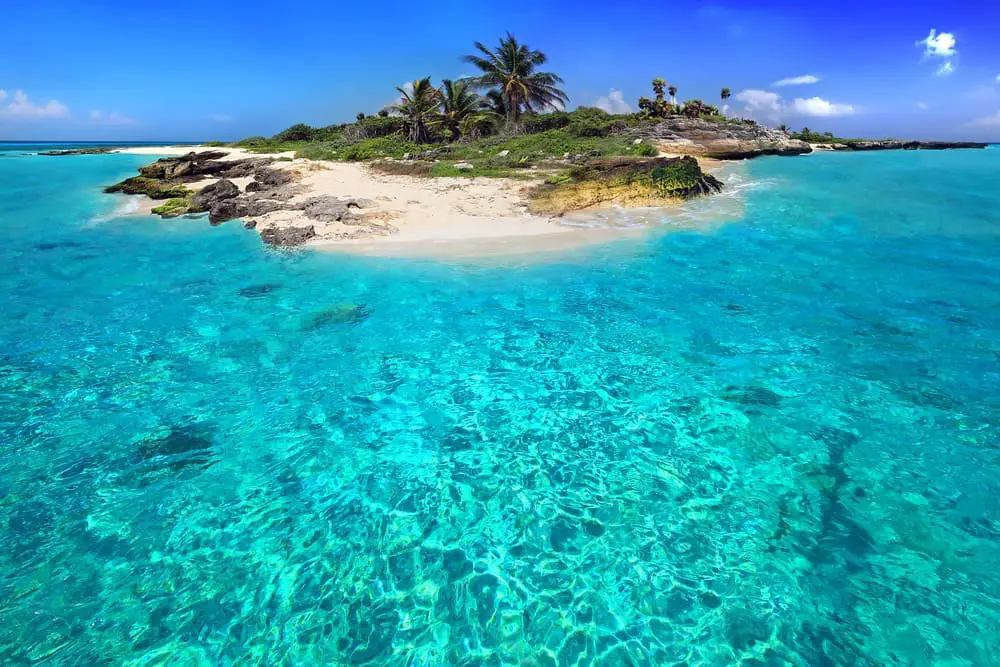 Specimen by Ashley B. Davis
The only plausible explanation was they had left him. They had been here, making the noises of men eating, shitting, shouting, and then, he could only hear the wind through the dense flora. Notes and ink in hand, he broke through the trees to a vacant shore. The sky, divided by the outline of mast and sail not an hour before, was infinite now, as though the S. S. Finch had never been.  
He sat on the beach, probing the gravity of the situation as he might poke at a cavity. He could only pull his thoughts from the purpose of his mission for so long before they returned to circle his hypothesis like vultures: the call of the potoo (genus: nyctibius, species: N. griseus) had brought him here. Specifically, their declining use of their call and the gradual decrease in the size of their vocal organ, the syrinx. He aimed to prove their means of communication were changing. Though his mind was back with his samples, waiting to be tagged, recorded, and gathered, night would soon fall, and all he had were his books, recording tools, and the clothes on his back.
He looked back at the twilit foliage. This island, which provided perfect isolation for the purest results of his work, had excited him at first glance from the galloping bow of the ship. Looking at it now, he felt a cold, slithering uncertainty.
He turned back to the horizon, waiting for the crew to remember him and turn back. Eventually, he fell to reviewing his notes, eyes steadily straining until the ink was no longer distinguishable from the darkness. He was a warm-blooded creature, and so, knew he would need to build a fire. Mostly, he wanted the light to continue evaluating his notes. 
Unfortunately, he was an educated, civilized man, pale and weak and wholly unskilled at building a fire. 
Did not your ancestors ignite the element of the gods with a flick of a twig? It could have been a whisper on the wind. The air was so wet and heavy, any hint of a breeze would immediately die.
After gathering kindling, he found a flint that had been left by the charred remains of the fire the crew had built only the night before. Sometime later, with the passable campfire hissing and popping, he hid his burned fingers from the heat. He sat in the circle of light with the pelt of darkness pressing in. 
#
He knew he was hungry. Not because the pangs in his body made him yearn for the spectacular roast mutton and potatoes made by his landlady. But rather, the inconvenient ache sent a signal to his brain that he did not have much time. Begrudgingly, he thought of the stale bread crusts and slivers of salted meat they came down to when the wind had stalled on their journey here, and the ship sat creaking for days. The men had become vicious, calling the journey an omen. 
He knew he was thirsty. He'd only been able to gather a meager supply of water during the last tempest. Because entire days often passed him over while he was lost in the galaxies of a dew droplet on one of the wide fronds, it had taken him the better part of a week, sick with hunger, to finally catch one of the pale fish that came closest to the beach.
God, how long had it been since the crew had forgotten him? He had been marking the days at the corner of his notes. As his ink supply dwindled, he stopped in favor of continuing his records of the potoo. 
#
He was certainly starving. He could feel his ribs and the sharp angle of his mandible. And yet, he sat under a wide frond during a storm to observe a family with their new chick. The mother had hatched the snowy chick in a branch, hollowed by rot from all of this damnable water. 
During the hurricanes, the darkness was only penetrated by momentary respites of lightning or the dim gray cast by the silvery clouds off the coast. He watched, not daring to take his eyes from the inclined head of the camouflaged female protector, for fear that he would lose her in the deluge. 
When she did, eventually, flit off so quickly his diurnal eyes could not follow her into the shadows, he supposed she would finally procure food for her hatchling. He turned back to the stump in which the chick nested, shifting beneath his coverage to keep the rain from bleeding his ink. The rain could have filled the stump, dislodged the nest, or perhaps the chick moved, but the hatchling fell, thirteen feet to the underbrush, a few steps away from where he sat. It was still. He reached forward and picked it up, rain sluicing them both. He pressed into its down tuft, feeling with dumb, shaking fingers for any life. 
The mother returned and resumed her perch, turning her head back to its regal posture. When the rain stopped, he carried the hatchling back to his camp, aquiver with the break this new data would afford. 
#
The potoo had observed his collection of specimens before he had hidden them under a sheaf of bark. They could not know that he had not laid them out in cold, detachment, but reverently, like ancient civilizations handled totems of their idols. 
That night, voices had risen in a chorus around him. He, a scientist, attributed the auditory hallucinations to stress, refusing to correlate the vehement choir with the line of bodies.
#
He used to be enamored with the rough-edged camouflage of the potoos' plumage, by their rare song interrupting the night. Now he could not stand their cries. Sometimes they sounded like alarms, repetitive, boring into his ears. Sometimes they sounded like babies. Human infants. The sound gnawed at his core. He had seen a baby once. His University fellow had invited him to his home for a visit. Old Crawley had taken him up the stairs to the nursery with the mischievous smile of school boys undertaking a prank. Crawley entered the room and took his child from the wet nurse, reverently staring down at it. It had made him ghastly uncomfortable. The infant's pink skin reminded him of the pig fetus in a jar of preservative at his home. 
But, even more horrible than their cries was the smothering silence. In this silence, his mind leapt to all the potential ways in which the potoo could be communicating now.
No. There was nothing on this island capable of speech besides himself. I'm anthropomorphizing, he thought. But that didn't explain the voice that woke him from deep sleep some weeks after all the breadfruit was gone, after the potoo had driven the fish away by diving anytime they dared to swim the clear, shallow waters of the beach. You do not belong here, the voice said. The men who left on their ship knew they did not belong here.
 He knew his mind could be working against him, but that did not change the trend of the data he'd collected.
They were marooned just like he was, and they were evolving. 
#
The days passed over his ineffectual body, supine throughout the temperamental weather, notes weakly clutched to his chest. 
The potoo watched him. They gathered closer to the edges of their branches, approaching and retreating. Standard behavior when mobbing a predator. They should have been calling out for more of their ilk, but they were silent, the glaring orbs of their eyes reflecting the light of the moon. 
If the crew came back for him–if anyone came back for him, would there be anything left? Or would there be too many bits of him in the bellies of the potoo? An earlobe, the tip of his nose, the soft, tender flesh at the center of his foot?
Would there be scrawlings in the beach sand? Or would their message be whispered directly into the heads of the next explorers?
Perhaps, they merely wanted to study the specimen of his corpse as he had done their kin. He could have gathered his implements or fashioned something hasty with which to defend himself–surely he had some dregs of vitality left for that. He chose to observe instead.
Ashley B. Davis
Ashley B. Davis writes horror and fantasy. Despite work appearing and forthcoming in The Grey Rooms, Months to Years, Liquid Imagination, Jamais Vu, Hello Horror, Eunoia Review, and elsewhere, Ashley's days are dominated by managing rental property and taming two feral six-year-olds.
www.ashleybdavis.wordpress.com
Ashley B. Davis (@shleyBdavis) / Twitter


Mirror Manes
Every home has a ghost. I feed mine – moony milkshakes laced with egg whites and bloodied spam sarnies. I've learnt over the years not to keep pets, or have many house guests, but otherwise we rub along fine. As I age, I see him in the mirror more and more. Wizened, hunchbacked, whey-faced. Sharp-toothed. 
The girl upstairs keeps dropping by. Full-bodied, sweet and kind. Bearing casseroles. She thinks me decrepit and weak.
Knock, knock. 
I hobble to the door, playing my part.
'Leftover nut loaf?'                                                             
The mirror manes nods. I lick my lips. 
'We'd love to have you for supper.'
Alyson Faye
Alyson lives in West Yorkshire, UK with her husband, teen son and four rescue animals. Her fiction has been published widely in print anthologies, most recently in the NHS charity anthology, Diabolica Britannica and Trickster's Treats 4 from Things in the Well, and most often online at the Horror Tree site, where she also reviews books and writes articles on horror films. Last year Demain published Night of the Rider SSS18 and Maggie of my Heart, a 1940's set crime novella. Her work has been read on BBC Radio, local radio, on several podcasts (Ladies of Horror), and placed in competitions. She swims, sings and is often to be found roaming the moor with her Lab cross, Roxy, in all weathers dreaming of sunnier climes.
Shut the Door
"Shut the door!" Annie says as I step inside. I think of cold night air, of moths flitting about the porch light. I think how these things might spoil the cozy welcome of my sister's country home. But it's not comfort she mourns—I see that now, fear on her face, eyes wide toward the door at my back.
I recall my walk up the driveway, the rustle of brambles preceding footsteps on the gravel. An animal, I'd thought, but the fear on Annie's face says otherwise.
Shut the door, I think.
Too late, says the breath on my neck.
S.R. Miller
S.R.Miller hails from the Midwest, but formative years playing Oregon Trail have led him to make the slow journey west, where he has somehow avoided dying of dysentery. Along with writing, his love of the arts has taken many forms, including playing guitar in heavy metal bands, and working with an indie game company. Author of the horror novel Sweet Dreams for Laura and numerous short stories, he and his wife now call Oregon home.
The Squeeze Stile
"The fairies move the stones closer every time to trick you into thinking you've gained weight," Mum always joked about the squeeze stile. She'd contort her face, all theatrical, like she really had to strain. I'm surprised it didn't hurt, screwing up her bruised face like that. But Mum never let anything stop her. Except one time, when she was so hurt she couldn't move. Dad and I walked the dog that day. I went through the stile first. Dad followed, and the stones snapped together, popping him like a blister. 
Alex Bestwick
Alex Bestwick loves all things horror, but is easily scared. He is currently studying for an MA in Publishing and Creative Writing. His Twitter is @alexbestwick_
About the Author
Latest Posts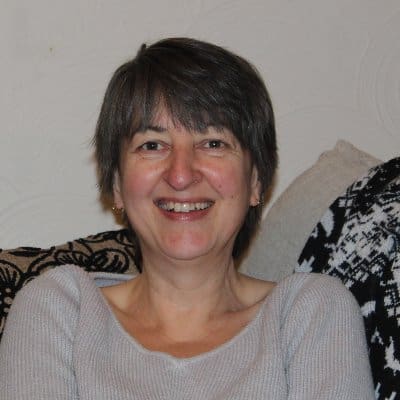 Stephanie Ellis writes dark speculative prose and poetry and has been published in a variety of magazines and anthologies. Her longer work includes the folk horror novels, The Five Turns of the Wheel, Reborn, and The Woodcutter, and the novellas, Bottled and Paused (all via Brigids Gate Press). Her dark poetry has been published in her collections Lilith Rising (co-authored with Shane Douglas Keene), Foundlings (co-authored with Cindy O'Quinn) and Metallurgy, as well as the HWA Poetry Showcase Volumes VI, VII, VIII, and IX and Black Spot Books Under Her Skin. She can be found supporting indie authors at HorrorTree.com via the weekly Indie Bookshelf Releases. She is an active member of the HWA and can be found at https://stephanieellis.org and on Blue Sky as stephellis.bsky.social.