The Spooky Six with Willow Croft and Mr. Alverne Ball
In lieu of my customary tea, I'm having my first ever Chicago-style hot dog with the illustrous author and screenwriter, Mr. Alverne Ball! Keep those eyeballs peeled for his upcoming literary appearance in Shook! A Black Horror Anthology!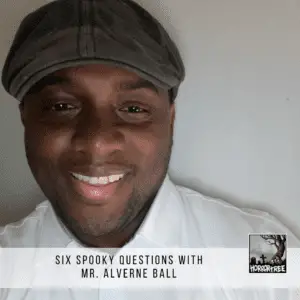 Alverne Ball has a M.F.A in Fiction writing from Columbia College Chicago. He has completed studies in Columbia College's prestigious Semester in Los Angeles program, an intensive course focused on the adaptation of material to the screen.
He has taught graphic novel writing at Noble charter High School in Chicago. He has written comic and graphic novel material for such companies as Di Bona Ventura Productions, Paramount pictures, Mcgraw-Hill, Lion forge comics, New Paradigm entertainment, Campfire graphic novels, and 133art.com.
His writing has been published in the literary magazine Annalemma, in Columbia College newspaper The Chronicle, online at Brokenfrontier.com, online for the Museum of contemporary Photography in Chicago, online for Comicbookresources.com, and an online graphic story for the literary magazine, Hypertextmag.com. His short stories of suspense have appeared in the Sin anthology by Avendia Press, Criminal Class Review as well as the (now defunct) online magazine, the Heated Forest.
Mr. Ball is the recipient of the 2019 inaugural Tin House graphic novel scholar and he is the graphic novelist of the historical nonfiction graphic novel from Abrams comic Arts on Black Wall Street, entitled, Across the Tracks: remembering Greenwood, Black Street and the Tulsa Race massacre. He is the recipient of the 2014 and 2015 Glyph rising star award for his writing on 133art's OneNation and OneNation: Old Druids. In 2009 Mr. Ball received first place in the Union League Civic & Arts Foundation Creative Writing Competition for his graphic story, "Virgin Wolf". He has also received Three Weisman Scholarships from Columbia for his other graphic works.
Mr. Ball has traveled to South Africa to work as a storyline writer on the hit telenovella, Uzalo. He was also a screenwriter on the South African fantasy series, Ifalahke where he received story writing credit. Mr. Ball has written and produced a short film, Crossroads, which was shot on the Warner Bros. backlot via the AT&T Shape competition in the summer of 2018. He has also written and produced the short film, Tattooed Tears, which was directed by Aaron Lewis and was chosen as a 2016 selection for the Indiewise, Sankofa, MeccaCon and Egypt film festivals.
Mr. Ball has also created and written two online comic series, When we were Kings and Zulu, both published by Afropunk.com. He is also the author of the crime thrillers, Only The Holy Remain, and Blue Religion.
All works can be found www.alvernedball.com or wherever your favorite books are sold.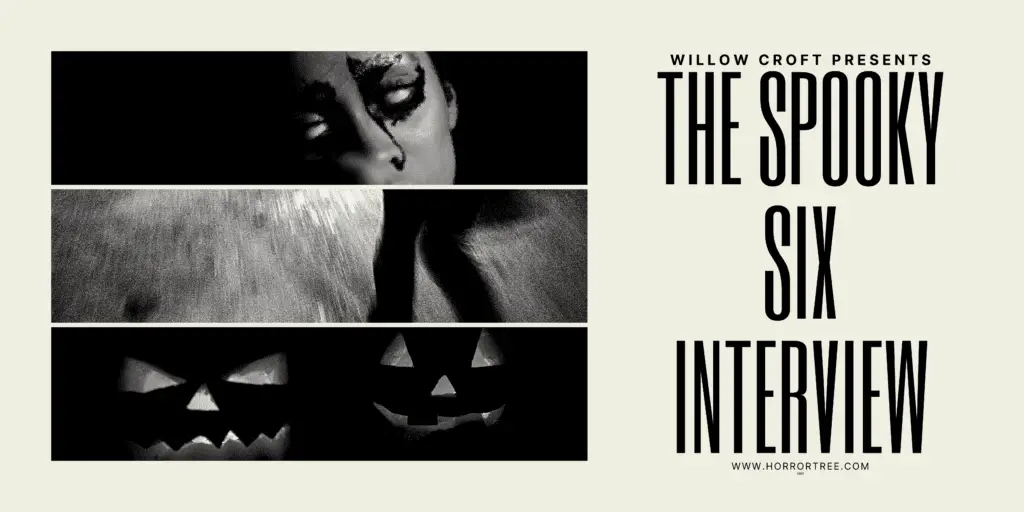 Willow Croft: "Hey, look at that derelict Victorian mansion . . . let's go explore it!" What's the most unusual setting you've read about in a horror/thriller book, or included in your own creative works?
Alverne Ball: I think the most unusual setting I've displayed in my own writing has to be a body hanging from a popular billboard in Chicago.
Willow Croft: "It was a dark and stormy night . . ." What are your go-to comfort foods, drinks, or other ways to wind down after a long day (or night) of writing?
Alverne Ball: Milky ways, root beer, or a good Chicago style hotdog.
Willow Croft: "Did you hear that noise?" Everyone, even us horror writers, have our night terrors. What is it that frightens you the most?
Alverne Ball: When I was a kid I could imagine almost anything living in the dark. I like sitting in the dark but it's still the thing that every now and then gets me to thinking what exists in that dark corner as I pass it.
Willow Croft: "I'm sure it was nothing. But I'll just go outside and check, anyway. Alone. With no weapons." Have you ever gotten writer's block? If so, how do you combat it? Do you have certain rituals or practices that help get you into the writing (or creating) mindset?
Alverne Ball: I don't believe writers have writer's block but when I need to get into the mood to write I usually will watch movies within the genre I'm about to write as I find it really helps me get into the mood of writing within that particular genre.
Willow Croft: "Don't go into the basement!" Are you an impulsive pantser or a plotter with outlines galore? What other writing/industry advice would you share with your fellow writers & creators?
Alverne Ball: I'm both depending on what I'm writing, but overall, I tend to write very vague plots and allow the story to really find itself. The best advice I can tell writers is sit down and actually write. To believe in the writing and your ability to tell a story no matter the critique one may receive.
Willow Croft: "Ring ring!" It's the middle of the night and the phone mysteriously rings. Which notable writer, or person from history, would be on the other end of the line?
Alverne Ball: Mario Puzo. I think his writing has had the most impact on my life more than any writer ever.
(Disclaimer: Please note that the interview responses are the opinion(s) of the interviewee and may not be representative of The Horror Tree, its staff, and/or its guest contributors.)
About the Author
Latest Posts