Taking Submissions: Campfire Macabre: Volume 2 (Early Listing)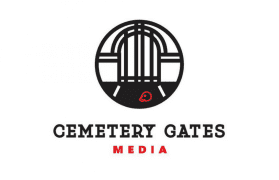 Submission Window: June 1st to August 15th, 2022
Payment: $.08/word
Theme: When We Were Getting High, My Last Trick 'r Treat, Body Grotesquerie, Ominous Visitors From Deep Space, and Out in the Fields, Forests, and Lakes
From June 1st until Aug 15th we'll accept original 500-1500 word flash horror fiction for the second installment in our Campfire Macabre series. No reprints. Paying $.08/word. Send stories to [email protected] attached in doc or rtf.
There will be four to five themes. Please only write one story per theme. You may submit stories for more than one theme, but please submit all your stories at one time in the same email.
In the subject line of your email please put your story title, theme, wordcount. If you sub more than one story put the wordcount, theme, and titles of the other stories in the body of your email.
Below we'll give you some hints at stuff we like, but you're welcome to interpret the themes more broadly. Story themes subject to change before June 1st.
Themes:
When We Were Getting High
Oasis. The Chronic. 90s. That kid in HS that dropped acid every morning before school.
My Last Trick 'r Treat
You're 12 or 13 out trick-or-treating with your pals, having the time of your life–and somewhere in the back of your mind you knew this was probably the last night of your childhood. Make it spooky.
Body Grotesquerie
"Your body is like a charcuterie board for worms and maggots." -Something I think I read on social media.
Ominous Visitors From Deep Space
Everyone knows that aliens love 80s slashers, so they emulate them when they land in your backyard. It's like with kids and violent video games and movies; except for real.
Out in the Fields, Forests, and Lakes
Out here in the fields, we fought for our meals. Cabins by the lake. Hikes. Farm fields and rows of corn for miles.
Via: Cemetery Gates Media.
About the Author
Latest Posts
Stuart Conover is a father, husband, published author, blogger, geek, entrepreneur, horror fanatic, and runs a few websites including Horror Tree!